(I apologize in advance. All the photos  for this post were taken with my iPhone because using my regular camera would have been too inconvenient for all involved in this adventure.)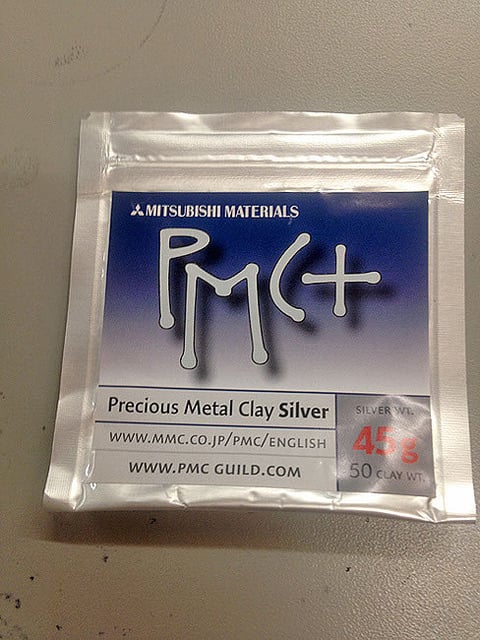 Precious Metal Clay! I know. I had no idea what the hell it was either. I'm sure there are many of you out there who are familiar with it but chances are you're reading this post while looking over your worktable filled with Precious Metal Clay pieces, ready to be sold on Etsy.
So for the rest of you, a definition:
Precious Metal Clay or PMC is tiny particles of fine silver that have been salvaged from other things. They're suspended in an organic binder that looks like clay.  It's used to make silver jewellery.  It isn't really clay but if you didn't know that you'd think it was. You can roll it, mould it, even fire it. But it's not really clay.  You realize this when, once you fire it, all of the organic binder burns away and you're left with a hunk of silver.  It's really, REALLY weird.
The silver, in fact, is purer than regular sterling silver which is 92.5% pure silver, with 7.5% filler.  PMC is 99.9% pure silver.  Which makes it slightly softer than regular sterling silver.
O.K. I'm boring myself with all of these explanations.
Now that you know what Precious Metal clay is, I can tell you that my mother and both of my sisters took a course in it at our local Art School last weekend.
That's Betty there.  She's always the one wearing the loudest article of clothing in the room.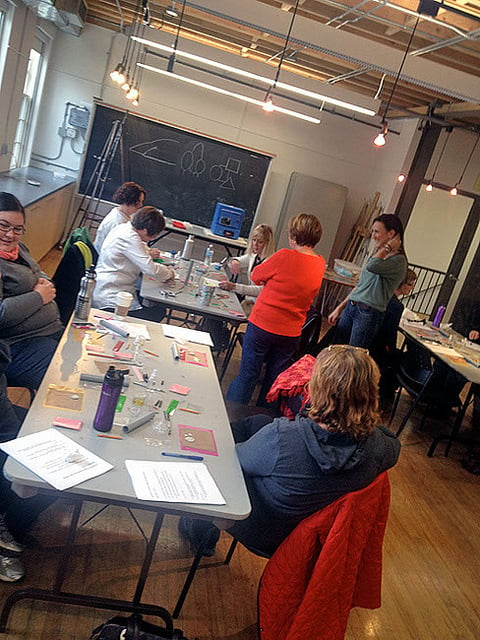 It was fun!  Mainly because you show up for the class at 9:30 in the morning and you leave at 3:00 in the afternoon with a finished piece of jewellery.
This is a table filled with moulds, and textures and files and other things to make your jewellery with.
You can make earrings,  pendants, charms ... that sort of thing.  Rings are reserved for more advanced classes.  As are BBQs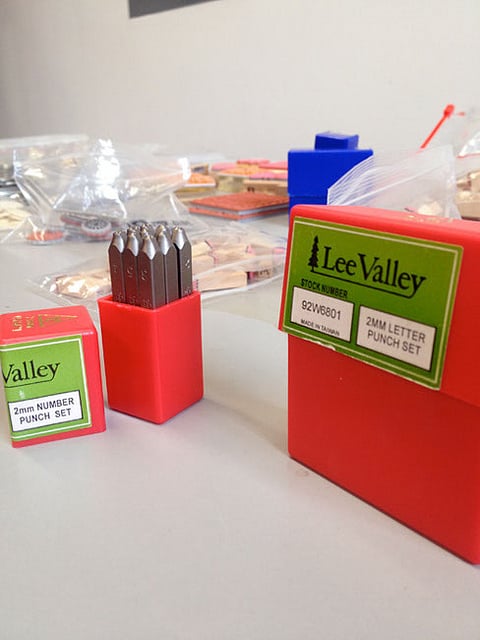 In fact this is the look on my mother's face when she found out she couldn't make a BBQ.  It's her "pretend smile".  The one she uses when she's pretending not to be upset or angry.
She decided to go with necklace pendants instead.  But she wasn't happy about it, let me tell you.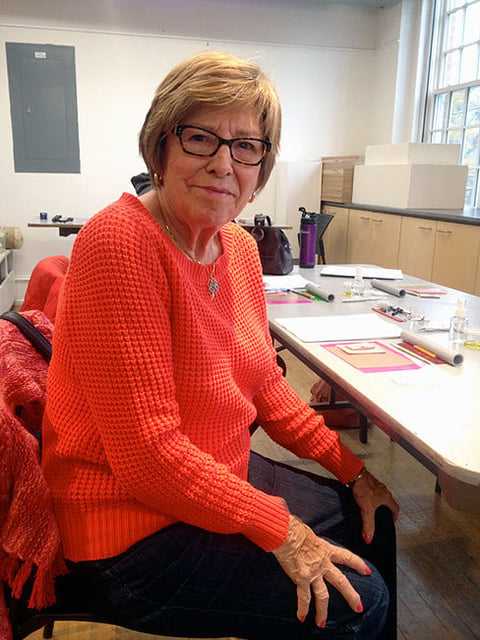 Some of the tools we used.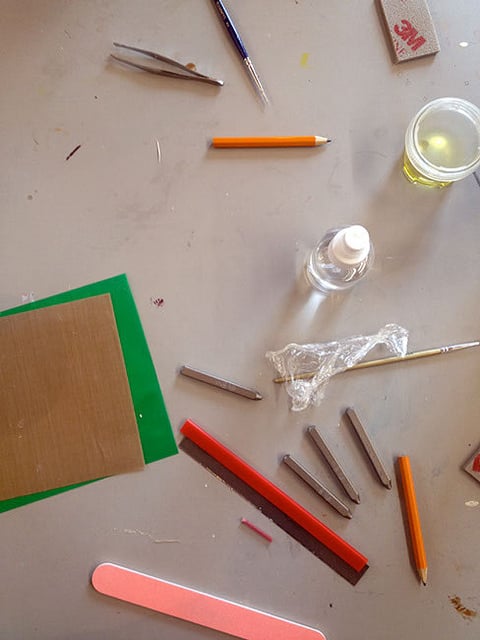 This was our instructor Deborah.  As you would imagine, she had a lot of silver jewellery on, which all looked great.  As far as I could tell she was not wearing a BBQ.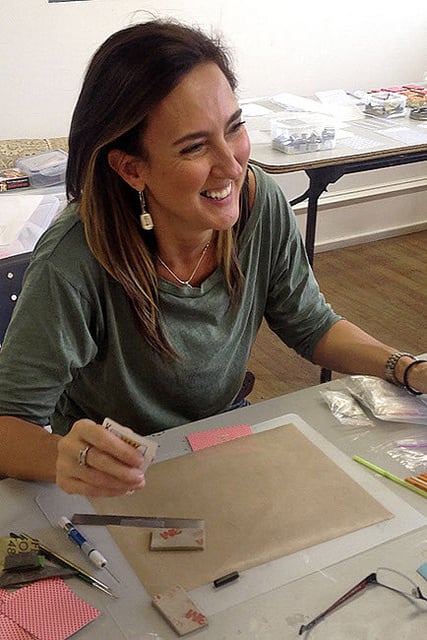 At 9:30 a.m. all 12 students sat down and looked expectantly at our instructor.  We were clueless.  At least most of us were.  A couple of people were taking the course for the second time so they had a pretty good idea of what was to come.
Deborah ran us through making a piece of jewellery from beginning to end.
The clay is rolled out, and then cut into whatever shape you want, either by hand or with something like a cookie cutter.  From there you can press different textures into it, or attach other pieces of shaped clay.  The piece (which just looks like a hunk of clay) is then dried on a little candle warmer for a few minutes.
The piece is then sanded and perfected.
Into the kiln it goes.  After an hour or so it's removed and it no longer looks like clay.  It looks like silver.
When our instructor took the pieces out of the kiln there was a collective gasp and I'm pretty sure one of the students fainted.  It was a quick one ... like just her eyes rolling back in her head with a little cough, but it was pretty much a fainting episode I think.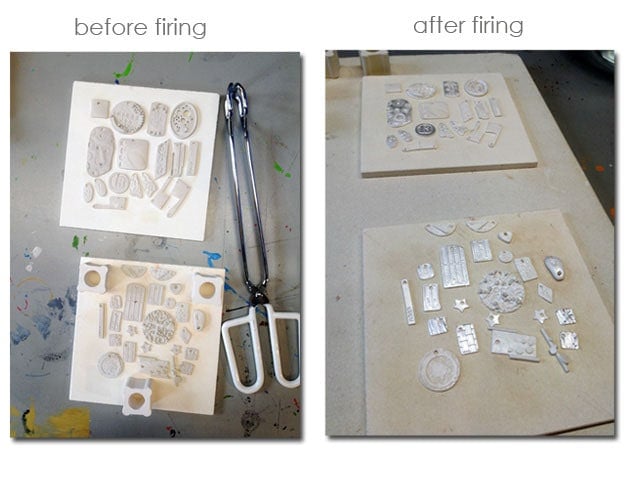 The organic binder that holds all the tiny silver particles together just burns away, leaving the silver.  When the binder is removed there's some shrinkage.  That's what she said.
So your finished piece is slightly smaller than the one you formed.
Then it's just a matter of cleaning and polishing your jewellery and running home with it held high above your head while you scream I AM AWESOME at the top of your lungs.  Then you casually walk back to the art school because that is where your car is.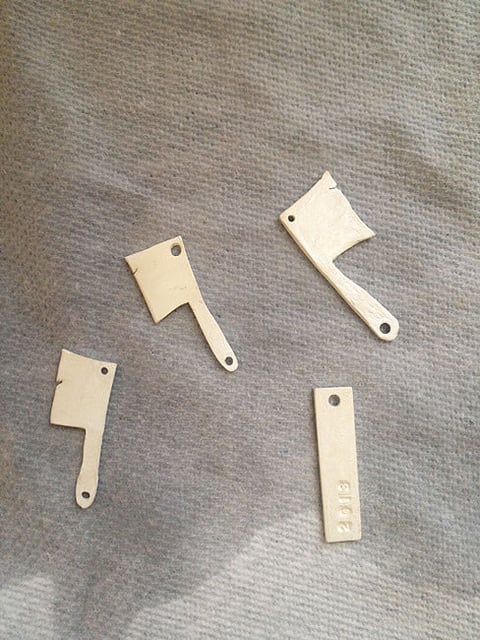 Those are my cleavers, ready to be hung on a necklace.  I ... am awesome.  Just ask anyone on the streets from the art school to my house.  They'll confirm it.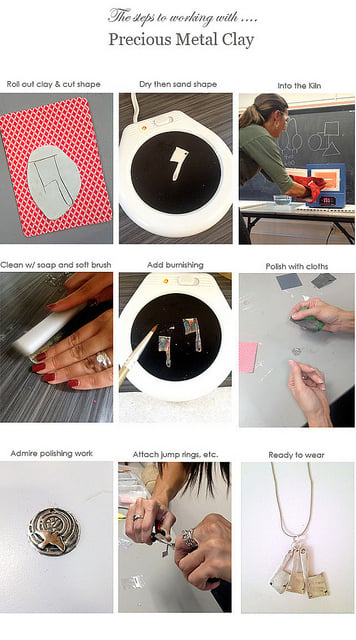 Obviously this isn't meant to be a replacement for taking an actual course in PMC, just an introduction to it.
So to recap ... it's a clay-type material that you can make silver jewellery out of. Not BBQs.