There are a lot of fruit related posts in your future so buy a cute apron, find your cherry pitter and get ready for the fun of pouring a waterfall of sugar into a pot of simmering strawberries.
Strawberries are the first berry to come into season and they're also my favourite. Strawberries are easy to grow, they multiply so you can have a constant supply of plants but they aren't pushy about it and they're not rhubarb. So that's always exciting.
After strawberry harvest in the berryland calendar are raspberries.
My thoughts on raspberries are this.
Absolutely not. Nope. Never Again.

karen bertelsen
My raspberry patch is gone. I ripped it out with style, flourish and fury this spring.
I was sick of the maintenance, their pathological desire to spread into everything around them, their thorn covered limbs and also last year when I made fruit roll ups I noticed - worms.
The whole batch got thrown into the chicken coop and that was it for me and raspberries.
When picking strawberries they're always cooperative and never demand I stretch my arm through a bed of nails to get one.
So the only jam for this year is going to be strawberry jam which I am out of because I stand in front of the fridge at night with a jar of plain yogurt - homemade greek yogurt or storebought, I don't care, and a jar of jam and eat back and forth between them.
Spoon of greek yogurt, dip it into the strawberry jam, eat. That's how I go through all of my jam.
My strawberry jam recipe is the classic box of Certo (pectin) strawberry jam. I do not want healthy jam without sugar. I want bad jam with a waterfall of sugar poured into it.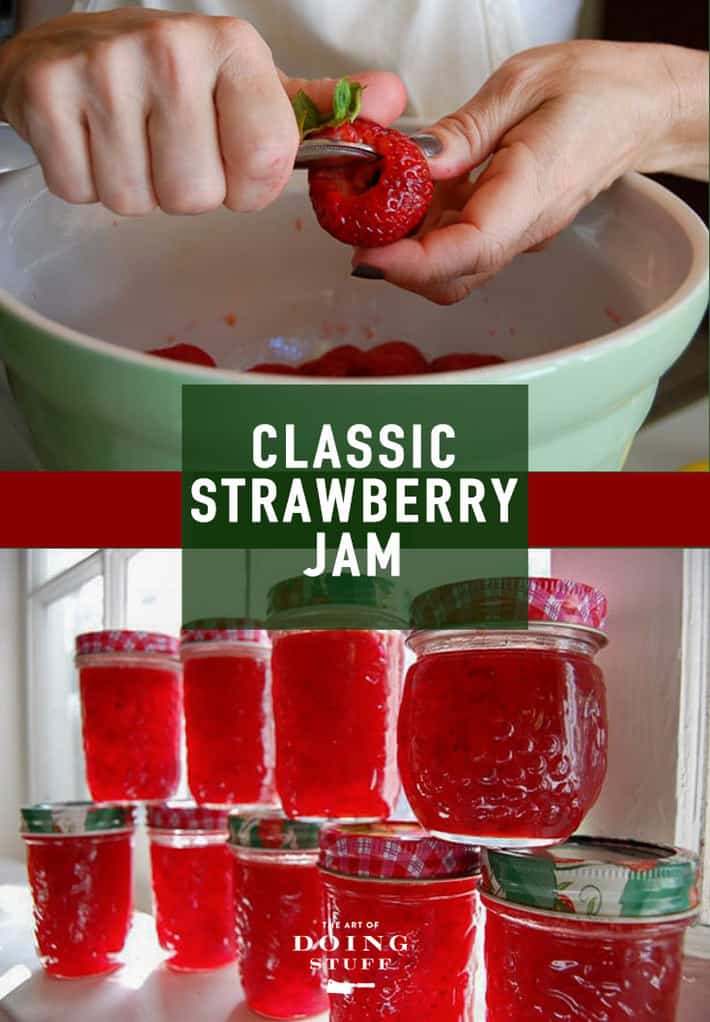 As of this very moment I don't have any strawberries but I do have strawberry plants with flowers.
This is a long weekend in Canada so I'll be finishing getting my garden ready for planting by building new structures - my brilliant hinged hoop houses finally rotted out so those have to be replaced.
I'm trying something new in place of the hoop houses, and if it works it'll be an even easier way to keep flies and moths off of taller plants like peppers and broccoli.
And yes, if it works, I'll be posting about it quickly so you'll have time to set it up yourself for gardening season.
In the meantime, here's your weekend puzzle. Watch out for worms.
The 56 Piece Puzzle
Have a good weekend!