You've been very patient.  After weeks of waiting, my new old floors are complete. Welcome.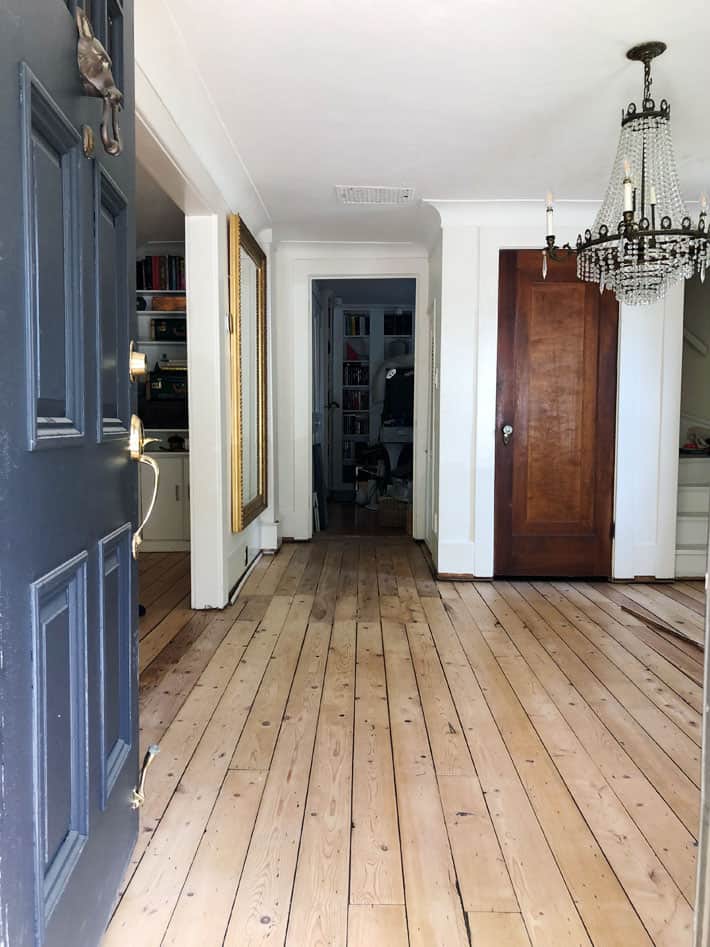 This is the story of an old house with old floors that do not match. And that's O.K.
After weeks of ripping up floor boards, crying, repairing and repatching I finally have the floors I wanted.  And yes, I am very glad I ripped up each and every layer until I got to the last layer even if it meant a lot of work, some reinforcing of the floors and going to bed every night worried a disrupted centipede was going to crawl in my ear.
All of it was worth it to get to the original layer of flooring in my 1840 cottage.  Imagine my surprise when I realized after the floors were sanded that - my foyer floors aren't the original floors.
Yep.
After all that.  Don't get me wrong.  The foyer floors I was so conflicted over revealing are olddddd floors.  They're secured with square nails which means they were laid in 1890 or earlier.
They just aren't as old as the floors in my living room.
The wood planks in my living room are a different colour (darker meaning they're older) and wider. They're also secured with square nails. Who knows how or why these foyer floors ended up in here 50 years after the living room was laid. I can tell you I'd love to know.
It's very upsetting the people living here didn't have the foresight to develop the Internet, learn coding and start a website documenting everything at the time.
The replacement boards I got from an antique show to patch my little hallway are darker still. They're hemlock which tends to have less orange and yellow tones.  The boards are probably even older than the living room boards.  The hemlock came from the sides of a barn that was torn down in Ontario.
After everything was done and I was taking a few pictures to send to family I noticed something.  I didn't notice it in real life, I noticed it in a photo. Looking through them I stopped at a picture I had taken of the foyer from my front door.
My floor.  Had its eye on me.
As soon as you walk in the front door there is a knot in the wood that looks exactly like an eye staring at you.  It doesn't sort of look like an eye, it isn't an optical illusion.  It is an eye.  There's even a light fleck where the iris is that looks like a highlight. No matter what angle you look at it from, there it is.  Even looking at it from the side, you can see it's an eye.
So yes.  It gives side eye.
I told a friend about my wooden eye and she asked right away if it looked like an evil eye or a kind eye. I think if I had to pick I'd say it's a kind eye keeping watch over me and my house.
I'm so glad I removed all of those cover up floors to reveal this. Now that it's all done I can't imagine what my hesitation was.  I'm sure the eye thinks the same thing.
Sometimes you have to peel back the layers in order to see things clearly.
I still have a little bit of work to do with heat registers and such, but for all intents and purposes the floor is done. Which is good timing, because at this point ... so am I.  Photos of the rooms filled back up with furniture coming soon.
Now.  Onto the dining room floor.
Have a good weekend.  And by good weekend I mean don't go ripping up your floors.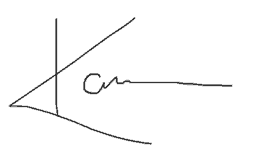 →Follow me on Instagram where I often make a fool of myself←