Welcome to The Monarch Project. You are just one click away from learning about how to raise your own Monarch butterfly. Well, technically there are 4 or 5 clicks, but that doesn't have as good a ring to it.
In the past year the Monarch butterfly population has dropped by 90% because of pesticides, illegal logging in Mexico, poor weather and loss of habitat. And probably a bunch of other sciency stuff I don't understand.
The Monarch butterfly you remember chasing as a child (and perhaps as an adult … I'm not judging) has been in the middle of a bit of a controversy in the past couple of years. Certain people wanted to have it added to the endangered species list, others refused to do it.
All you need to know is that they're in trouble. In the wild only 1-3% of Monarch butterflies ever make it to adulthood. They're eaten by bugs, birds and other predators. This alone makes keeping the Monarch population alive difficult. Combined with their recent drop in population it makes it almost impossible.
But you can help them by raising your own Monarch butterfly! You can do it if you're in the city, in the country, live in a house, an apartment, under a bridge or on a commune.
I'm not positive, but you can probably even do it if you're in jail. Provided you get yard time and there's some milkweed along the fence line. If "Sue" tells you that's her milkweed, then just leave the milkweed alone. You can help the monarchs once you get on the outside and don't have to worry about angering "Sue".
Raising a Monarch butterfly is incredibly easy and completely fascinating. If you live in an area where you have seen Monarchs in the past, you can raise a butterfly and help them from becoming extinct.
It takes about one month from start to finish and it's astonishing. It's a Stephen King novel all wrapped up in a chrysalis.
The Monarch Project is the page on my site that links to all of the posts you need to raise a Monarch as well as some extra videos of the different stages of the Monarch including hatching from it's teeny, tiny egg.
If you want to try raising Monarchs this summer, this 5 part series has everything you need to know to do it and do it successfully.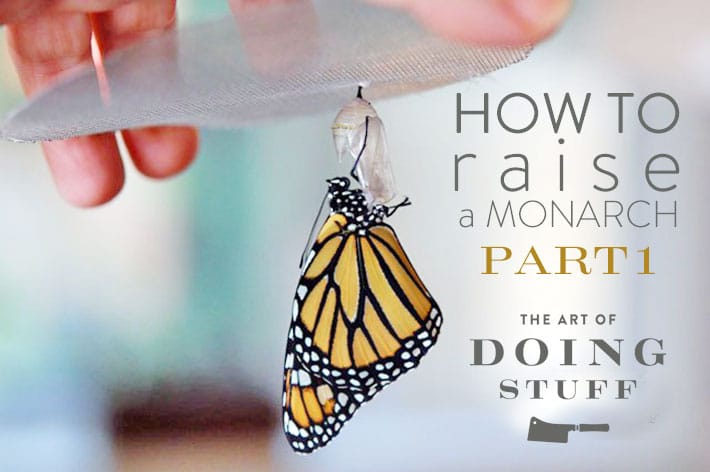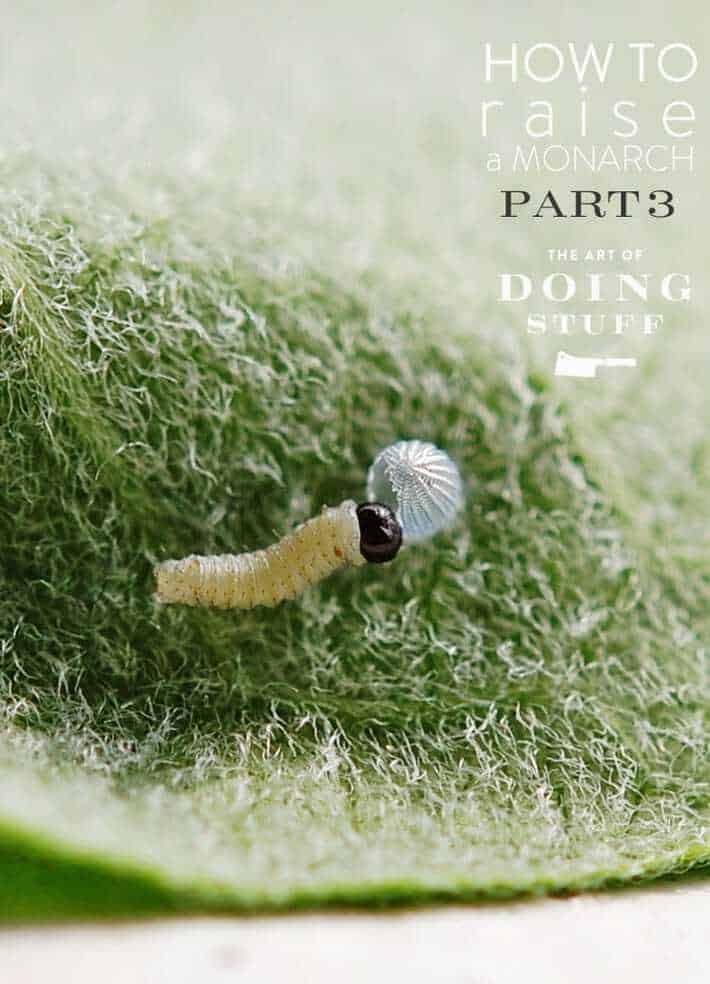 Finally, read this post. It shows an AMAZING video of a monarch caterpillar emerging from its egg.
I'm no expert, I'm just a gal feelin' sorry for some butterflies.