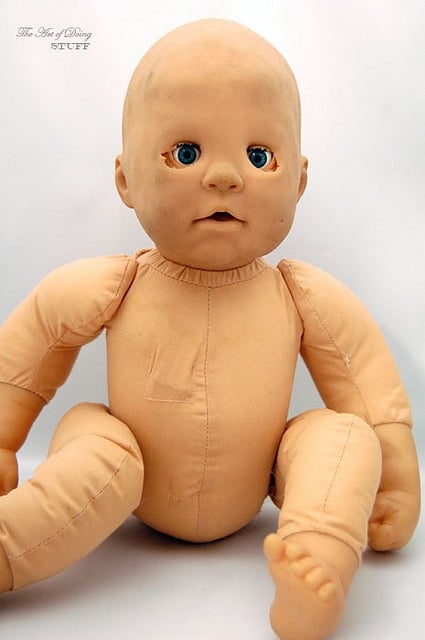 Wait. What I meant to say was the ugliest doll in the world. Not the most beautiful baby. Sorry. My mistake.
He/she looks quite disturbing. I am disturbed.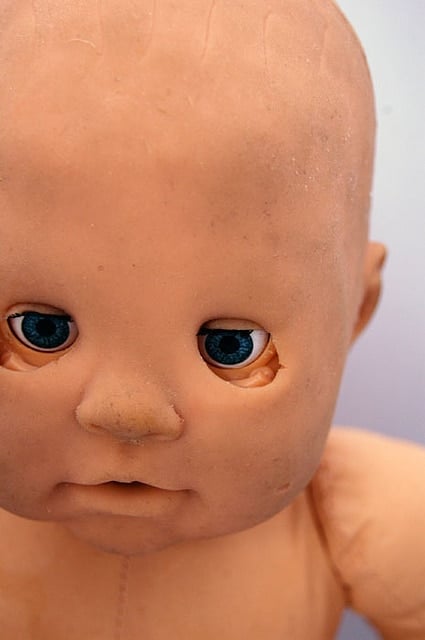 I was in my local thrift store looking for glass eyes for a Halloween project I'm working on and came across this gal. She's/he's a beaut, isn't she/he?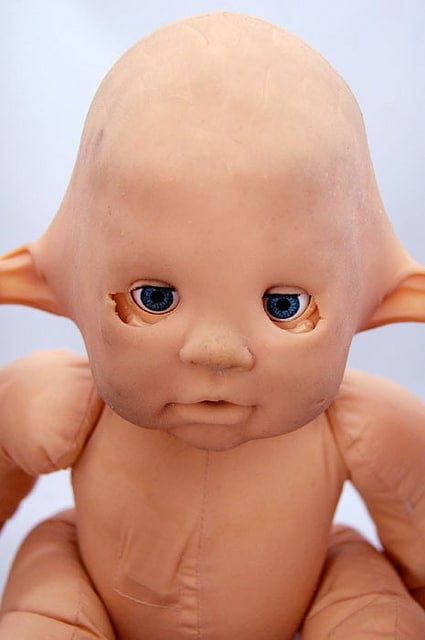 Plus she (we're gonna go with she from here on in) has a stretchy head.
The doll had the eyes I was looking for, but smaller than I wanted. I plunked down the change and took her anyway. I figured I could do something with her.
Something like this ...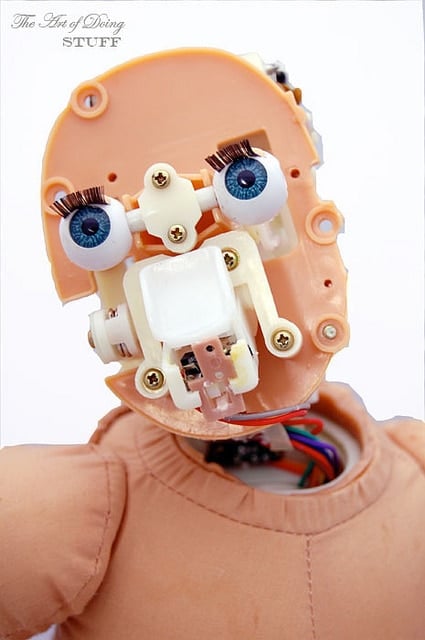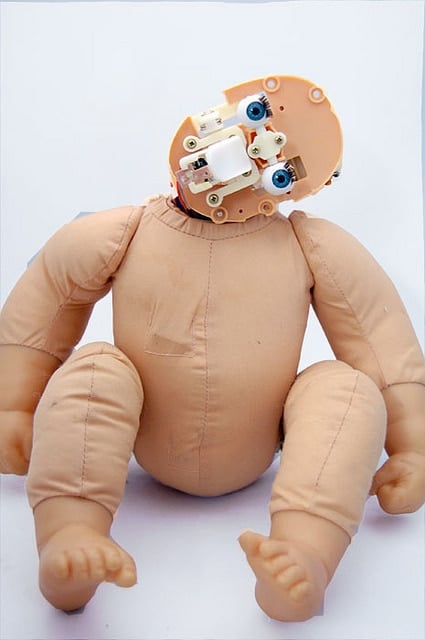 Which left me with this ...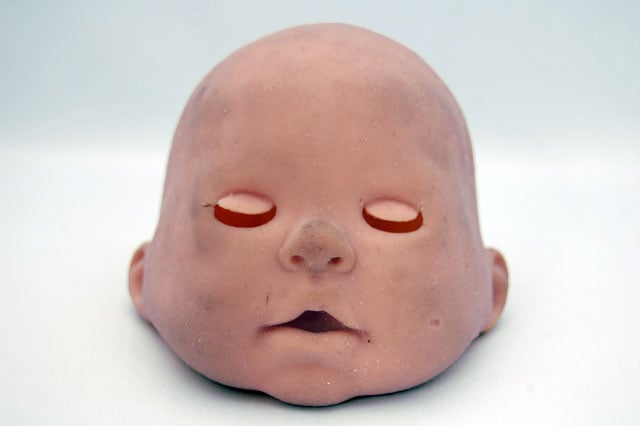 Which with the addition of a glow stick inside ... gave me this.
Onto the bookshelf she will go until Halloween night when she'll be set somewhere in the grass just off the path to my front door.
The lesson here ... I started out with one idea, and ended up with something entirely different. Quite frankly ... something better. Probably 2 of the creepiest Halloween decorations I've ever come up with.
So if you ever find yourself in a similar situation where you can't quite get what you want ... don't worry ... something better really will come along. You may not be as lucky as me ... finding a grungy, broken, hideous doll ... but something equally good will come to you.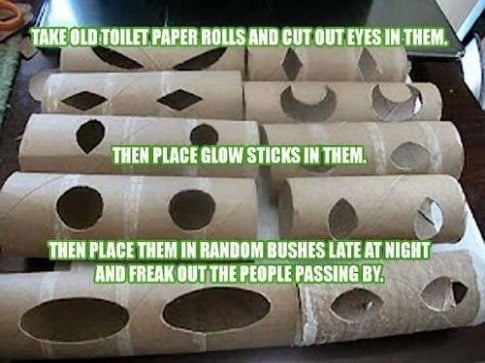 I got the idea for glowing eyes from a glow stick off the same post on the Internet many of you have probably seen. It involves a toilet paper roll, cutting eyes out of it and setting a glow stick inside.
As far as I can tell the idea originated here.
I of course had to take it one step further.
One step closer to disturbed.