Lonesome Dove. If I was forced to pick my absolute favourite book, that's what it would be. There are others I thought were great and loved, but ... I always come back to Lonesome Dove.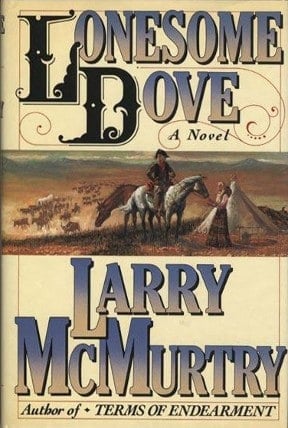 Which is funny because I picked it up and started it around 5 times before I could get past the first few pages. I'd pick it up, start to read it and think ... Uch. I can't read this book. I did that 5 times.
I either just wasn't in the mood for that particular book, or maybe the first few pages confused me. I don't know. But I kept trying and one day I picked that book up and it hit me like a donkey kick to the face. THIS was the greatest book ever written.
Last week I wrote a little post explaining a bit about what the Pulitzer Prize is exactly and how it started. Some, but not all of my favourite books are on the list.
Wanna know some more of my favourite books? Too bad.
Because today isn't about some of your favourite books. It's about the ONE book. The single, all time favourite.
No cheating and no doubling up. You are forced to pick one and only one.
In the comment section, write the name of your favourite book. I don't want stories to go along with it, why you liked it ... nothin' like that.
Just the name of the book (and author if you want).
That way you can come back here and easily scroll down the comments to find a good book. There won't be any talking or blabbing interfering with the list. Books. Just books.
I'll start us off.