I've been thinking a lot lately. About the earth and life and all that goes with it. It's quite magnificent if you really pay attention to all that makes this world around us; from the sky to the countless uniform blades of grass pushing up through the land. Just think of the journey your coffee beans take to make it to your delicious smelling cup every morning. Hand picked coffee cherries, plucked from trees by the hands of a local on the other side of the world, dried in the sun and packed into burlap bags before they're shipped to a roaster. And in the summer a tiny little tomato seed will split open, releasing a tentative, thin thread of green that eventually becomes many leaves and stems heavy with full, ripe tomatoes. It's amazing. The entire world is amazing.
So I've been thinking about that but mainly I've been thinking about whether I'd rather go out in public with hideous hair and a nice outfit or a hideous outfit and nice hair.
It's not that I have to make the choice, I just wonder if I was forced to do one or the other which would it be?
Like, if I absolutely had to pick, would I rather go on a date wearing a beautifully cut Ralph Lauren silk dress and Chanel shoes with a head of hair that looks like it's housing an extended family of beavers? Or would I rather wear an outfit, that looks very much like a clown suit, but not enough like a clown suit to mistake me for an actual clown - with perfect, Vidal Sassoon hair?
I've been thinking about this for 48 solid hours and the closest I've come to a decision is Googling what a beaver dam looks like.
There's an argument to be made for the fact that if your hair looks good, you can wear any old thing and you'll still look fabulous but just how good does one's hair have to look to cancel out a massive polka dotted onesie with a ruffled collar?
In real life of course this wouldn't be an issue. A single beaver can weigh up to 70 lbs. My head could never support more than 2 or 3 of them. Plus I don't really own a clown suit but I do have a few things in my closet that look kind of funny on me. Every year or so I forget about how awful they are, try them on and then rip them off again. Yet for some reason instead of doing the logical thing - throwing them out or donating them - I carefully slip them back on the hanger and shove them into the closet where in one year's time I'll delight at finding something that I probably only imagined looked like it was sewn by a sloth wearing mittens.
It's very much like when I need something in the fridge and instead of throwing out the container of liquified cucumber slices I just shove it to the side to get to what I want. For weeks. Who hasn't let something get so bad in their refrigerator that they had to throw out the entire container because opening it to dump out the contents would be considered biological warfare? No one.
I say all of this because we're coming into the season where there will indeed be garden cucumbers in my refrigerator, my hair will almost certainly look like it's home to any number of animals, and the clothing I wear will look like I just escaped from prison by crawling through a airplane toilet.
It's gardening season.
All winter I go along looking half decent with my hair done, clean clothing, polished shoes or boots. I'd go so far as to say I look respectable. During gardening season? I look like something you'd wear a hazardous waste suit around. But I don't care.
I'm willing to walk around with nest head and dirt coloured clothing for months on end. It's a small price to pay for being able to sit outside for hours on end under the blue sky with a coffee in my hand - tending to those tomatoes.
Have a good weekend. Get dirty.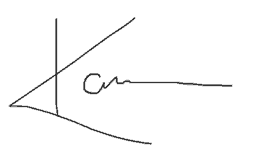 →Follow me on Instagram where I often make a fool of myself←