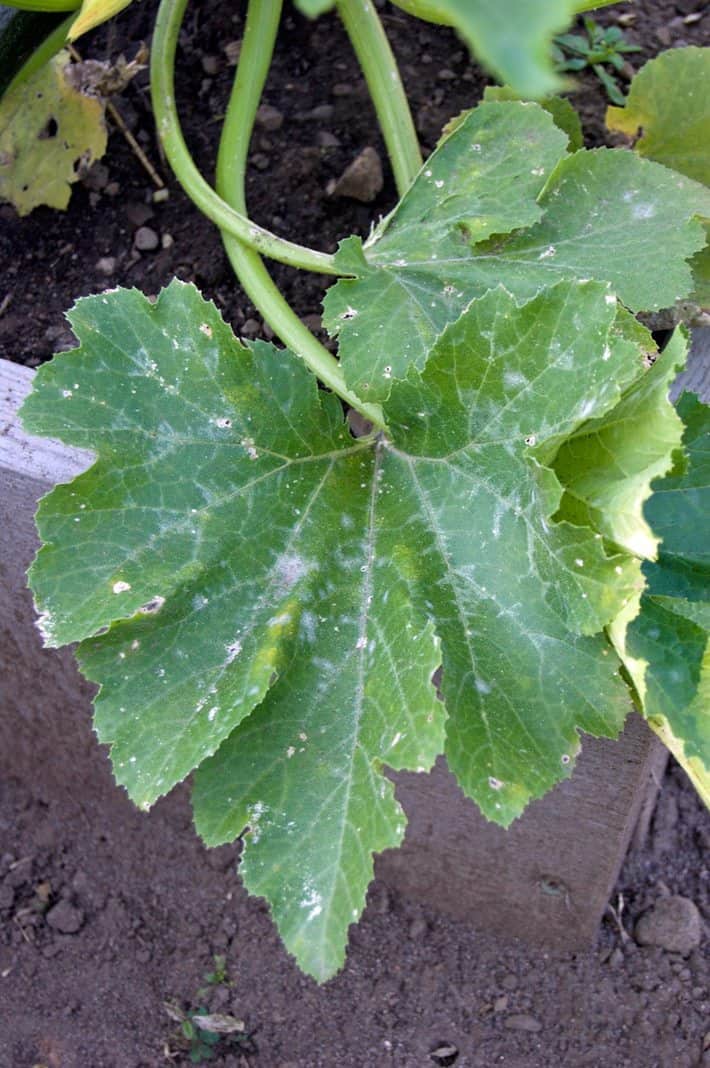 There it is. The dreaded powdery mildew. Be GONE!
Be GONE I say!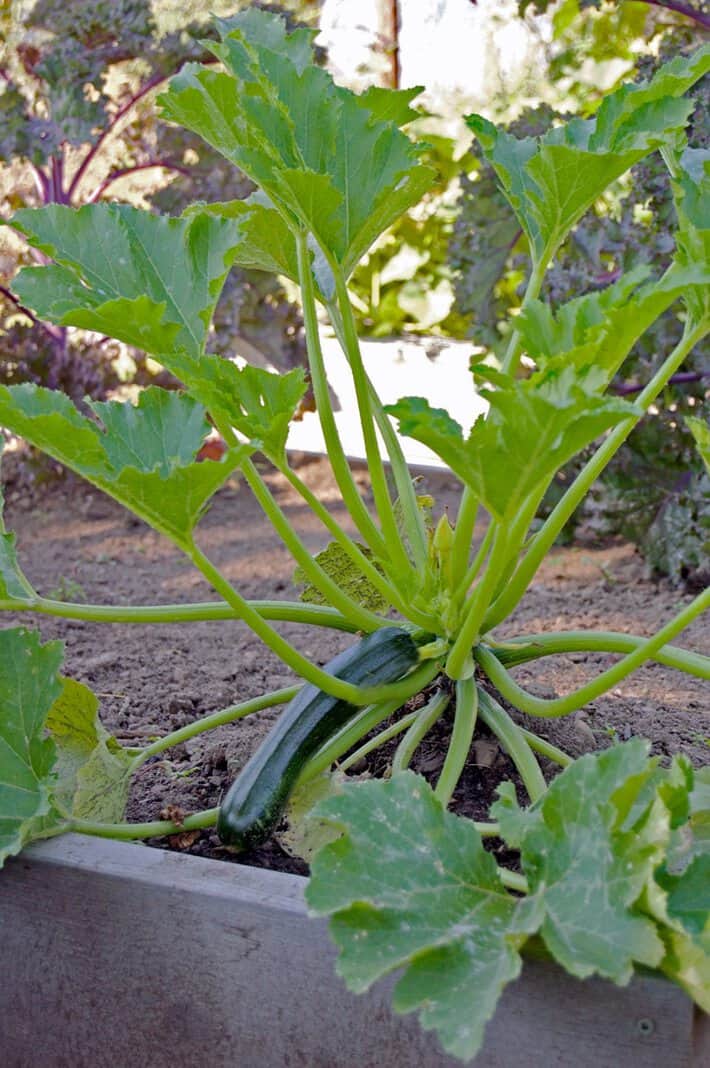 That didn't work at all. Although it might have worked on my favourite jeans because I can't find those.
Since jumping up and down and screaming SCRAM didn't work on the powdery mildew that had infiltrated my zucchini I had to mix up a potion. Like a witch. Or a Cher. Cher seems like a potion maker.
It's a pretty simple potion.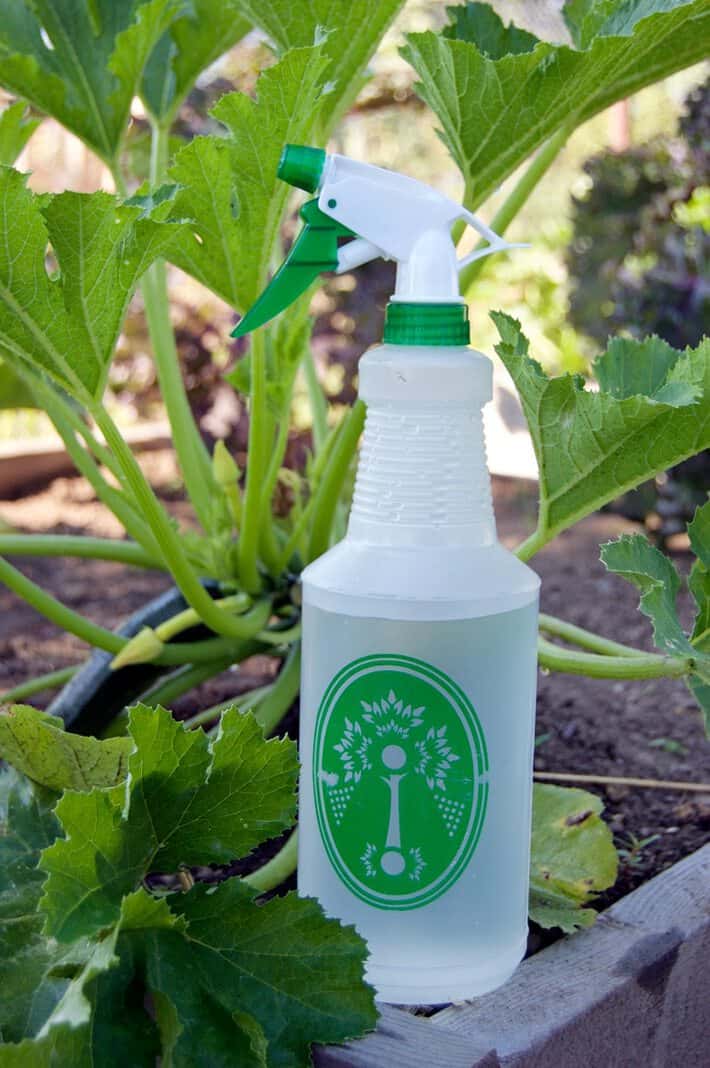 Just fill a spray bottle with it and leave it in your garden so it's always there ready and willing to perform its potion duties.
It takes one minute to spray an entire zucchini plant. Seriously. 1 minute. You don't have 1 minute to save all that zucchini you like to complain about because it produces so much you have to drop it off in the middle of the night on people's porches?
Sure you do.
One.
Minute.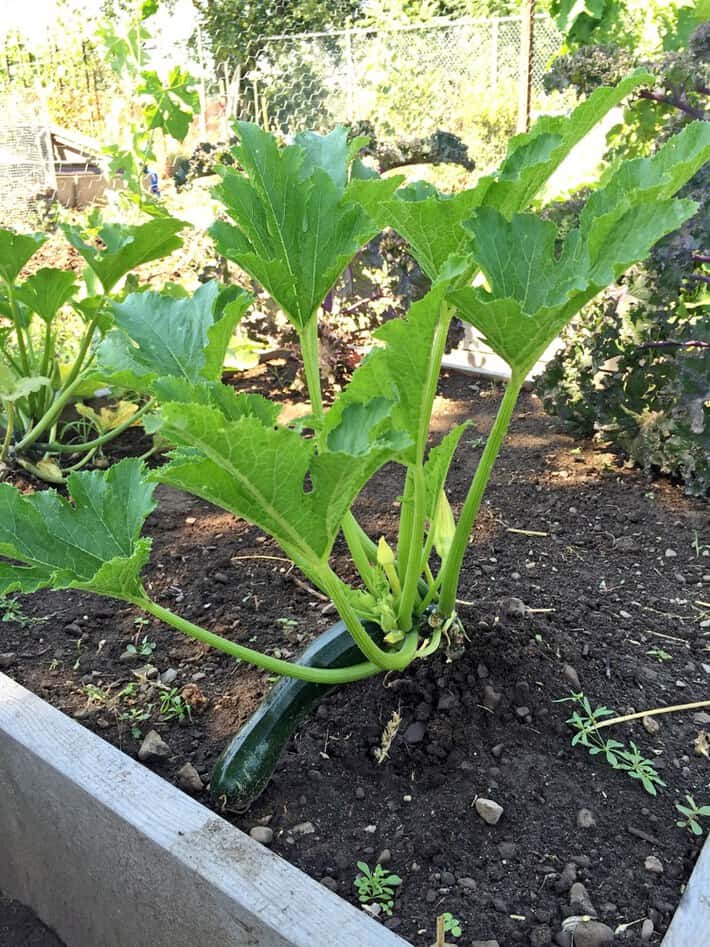 The other thing you should do to keep your zucchini healthy is to take its blood pressure regularly. No, wait, that's elderly parents.
No, with zucchini you should remove all the leaves that are below the fruit.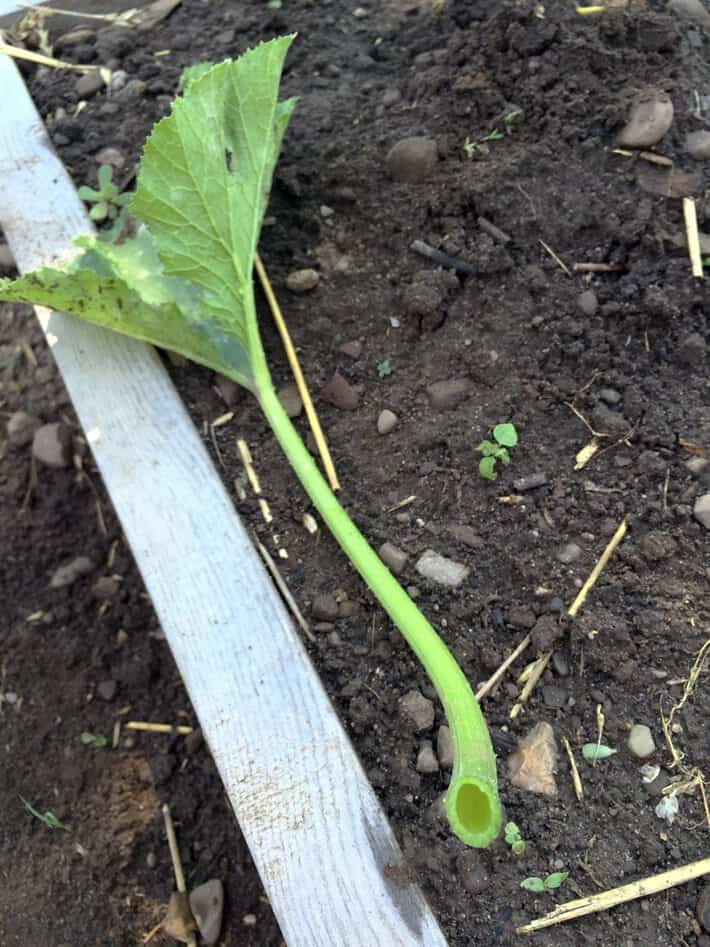 You don't need those stinkin' leaves. And neither does the plant. The only thing you should be a bit careful about is that you cut the leaves off with a sharp knife or scissors and cut stem as close to the base as possible.
Becauseeeeee …. zucchini leaf stems are hollow, until they get right to the base of the plant. If you cut leaf stems off at a point where they're still hollow it's more prone to disease.
Disease a potion might not fix.
The growing zucchini are only using the stems ABOVE it for energy. The ones below the growing fruit do nothing other than look ugly, wither up, die, get powdery mildew and spread disease.
So they're useless. Get rid of them.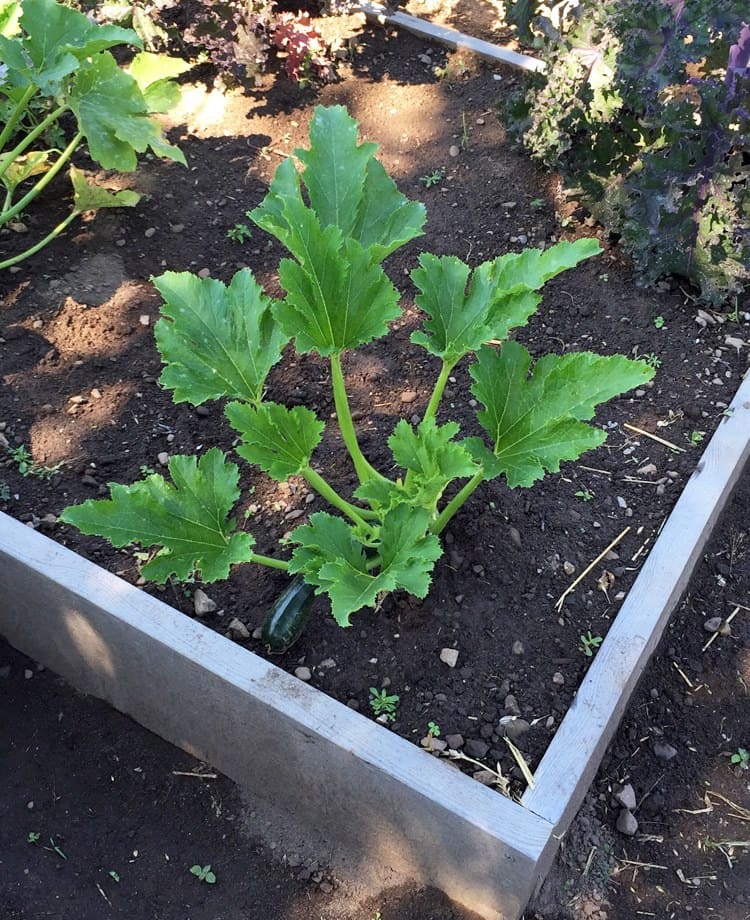 Do these two things, the potion and the pruning and you'll be picking all summer.
(I've experimented with a lot of ways to reduce powdery mildew and this is the most effective and easiest. A solution of milk and water also works and even has some preventative qualities to it, but you can't leave a spray bottle of milk out in your garden for weeks. You have to mix it up fresh every use)
Now of course, if your plant is getting powdery mildew but you're already so sick of zucchini that the thought of them is making you get that throw up feeling in your throat, you should go the original route.
Just stand with your hands on your hips, stomp your foot and give 'er a "be GONE".
The plant'll be dead within a week. Resting in peace. With my jeans.