It was a beautiful day for an antique show. Somewhere in the world.
Welcome to the beauty that was the Christie Antique Show 2019. My sisters and I went, as we do every year. This year we decided to get a real jump on the day, you know? That way we'd get to spend every single second available at the 9 hour show.
We read there was a 100% chance of thunderstorms. Turns out 100% isn't a high enough percentage to keep us away from an antique sale. Especially when it's the largest one in Canada; where they serve french fries.
We planned to meet at my house at 7:40 a.m. to get to the field for 8 a.m. It was the night before when Environment Canada was predicting extremely violent thunderstorms for the entire day that I realized ... I don't own a raincoat. Not a one. I have a windbreaker for running, but I couldn't wear that because I'd look like an idiot in it.
I don't know if you know this, but the way people dress for an antique show is very specific. We're a gaggle of like-minded people who, although in Canada, prefer to pretend (at least for the day) that we're English countryfolk who've taken just a quick break from thatching our roofs to wander the countryside in our Wellies and tweed.
So a running windbreaker was out. You'd never see Prince Charles or Camilla wandering the estate in a Running Room windbreaker. It just isn't done.
Therefore I picked up, something more appropriate for the occasion, a $1.25 piece of clear plastic with a bit of a bump in it. The Dollarama packaging described this bump as "a hood".
Here's how an outdoor antique show works. Anything from Brimfield to Christie's. The vendor (antique dealer) registers to sell at the antique show. They're then approved and given a plot. Most shows have a waiver that states you'll show up and sell no matter what the weather.
Because of this, most of the dealers also agree to rent a tent for the day. It's all set up by an independent company and ready to go before they get to the show site.
Most dealers do this. Not all of them. The dealers that didn't have a tent are now puddles.
By the time we left for the show it was pouring out. Not showers or sprinkles - pouring waterfall amounts of rain with thunder and lightening. Most years the show has beautiful weather. This year it happened to be rain. And shine. And then rain. And shine. And monsoon. And shine. And microbursts. And shine.
By 8:15 a.m. I looked like someone the Sheriff's department dragged out of a lake about a week too late.
But that didn't stop us. It didn't stop any of us. Not the vendors, the shoppers or the workers.
BECAUSE WE ARE ANTIQUE HOGS!!!
Mainly we all felt a little bit proud, giving each other knowing glances, that we were among our people. The fully committed, truly enthusiastic folks who are mental for antiques.
Frankly we were happy to be rid of the sane people who simply wander around the show enjoying it. What a bunch of loons. The odd one infiltrated the day (recognizable by their windbreakers) but not too many. Yeah, yeah, I know, your grandmother owned something that looked just like this or that ... Now outta my way you browser I SEE SOMETHING I MIGHT WANNA THINK ABOUT BUYING AND THEN WALK AWAY FROM BECAUSE WHERE EXACTLY DO I THINK I'M GOING TO PUT A 10 FT HIGH SCHOOL CROSSING SIGN??
Those happy, wandering people are are a nuisance to we the mental. A girl likes to have a bit of breathing space around us as we hyperventilate our way through the show.
If you don't leave an outdoor antique show with a burst eye vessel and an emergency tank of oxygen you're not doing it right.
Things got tricky around 10 o'clock when the cold rain finally cramped our hands up like burled wood.
Luckily somewhere before noon the rain slowed down and then eventually stopped (approximately 100 times). This went on for a full 8 hours with the piece de resistance coming at 3:15 when an end of the world rain stared coming down. My sister Fish Pedicure had already left the show because of a prior commitment to picking up an antique she had bought online, (true story) which left Pink Tool Belt and myself. Now, at this point Fish Pedicure might have been handy to have around as the voice of reason. But she wasn't there.
So Pink Tool Belt and I continued to march headfirst into the winds and rain, the only ones left in the aisles, everyone else skulking beneath nearby tents. Pink Tool Belt, always unwilling to succumb to defeat looked over at me through a wall of rain and stated. You know what? I'm not even getting wet.
She then promptly ducked under a tent, pulled her umbrella down and for some reason we still haven't quite figured out - threw the hood of her coat up over her head.
I don't know how she didn't notice it was heavy with 8 hours of pounding rain water, but she didn't. She hefted that hood right up over her noggin sending a waterfall of rain over her head like a tribute to Niagara Falls.
It's the kind of problem you'd never get with a "hood" bump.
I have a picture of her like that, but I'm a good and kind person so I have chosen not to share it with you here. It is however, on my Instagram page.
Just kidding. I'm not that stupid. I've been a sister long enough to know that's the sort of thing you don't share with the public until you're in need of blackmail material.
Next week I'll be giving you a real look at the Christie show, not just the umbrellas and boots of it.
Have a good weekend.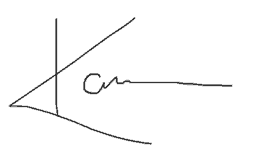 →Follow me on Instagram where I may or may not share photos of my sisters.←