When I was growing up we never had a laundry basket in the house. That's because we were so privileged and averse to any form of manual labour that we simply threw our dirty clothes in the woodland forest behind our house and had Yves (St. Laurent) make us new stuff.
By the time I was 8, the pile was so high we could ski down it in the winter. My skis were made of diamonds and if I ever fell down and cut myself, gold coins spewed out of me instead of blood.
No wait. That was Richie Rich.
We never did have a laundry basket, but it was because we had a great big wine barrel instead. That's where all the dirty clothes got thrown. A great big wine barrel in the basement. Actually, chances are it wasn't a "fancy wine barrel", but probably a whiskey barrel. I wish I could say at this point, No wait. That was the Clampetts. But it wasn't. It was us. Our dirty bloomers were kept in a whiskey barrel. And sometimes my mom sent me to school with Sandwich Spread sandwiches. Nothing else. Just bread and sandwich spread. She also used to make me play with a potato. To this day she insists it was a legitimate toy.
From the moment I was born until the day I moved out, that wine barrel acted as our laundry basket. And I'm sure my mother will refute this, but we never actually got to the bottom of the barrel. There was one grungy old tea towel at the bottom of it, that in 25 years never got washed. It's true. Believe me, not my mother. My mother's a notorious liar.
So when I visited my mother in the summer to borrow some money, or tell her how much I disliked her multi coloured quilted jacket, or some other daughterly thing, I was rattled to my core when I saw the barrel out for the garbage. THE GARBAGE! I rescued that barrel, shoved it in my car and took it home. What kind of nut case gets rid of a perfectly good whiskey/wine barrel/laundry hamper?
I stuck the barrel on my porch and put a Boston fern in it. It's winter now. The fern died. Barrel's sad and empty. I have to refrain from throwing underwear and tea towels in there.
Losing the fern turned out for the best actually, because the same way my mother got sick of her wine barrel, I got sick of my normal birch log planters in the backyard. I grabbed those birch logs and dragged them out to the front porch. Same logs, different place. And I love them again. Often times you can instantly fall in love with things you're sick of just by moving them. Your bowels are a perfect example.
So this year for Christmas I changed everything up. Everything. I used all the same stuff I already owned, I just used it in different ways, in different places. I'm feeling a pull towards a very farm-like, rustic Christmas this year. It's probably the chickens. It's definitely the chickens. Chickens DON'T like wearing Christmas hats by the way. Just so you know.
Here we go ... picture time. No explanation necessary I don't think, so here, at this point I bid you adieu for the day.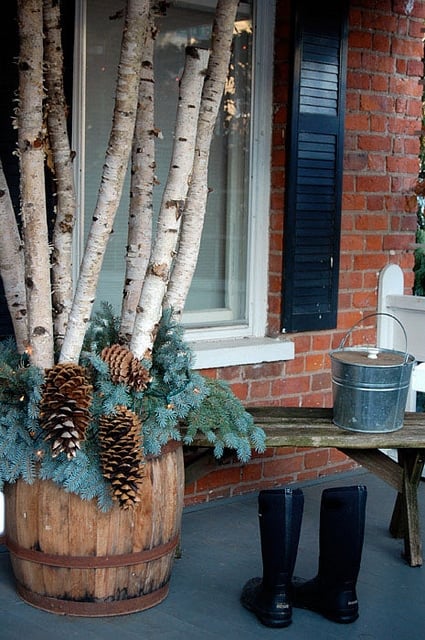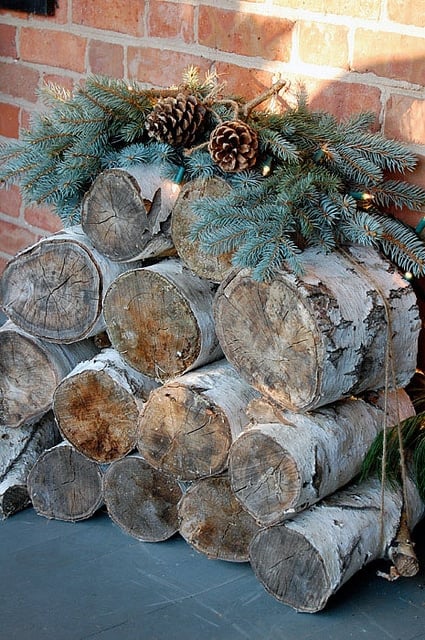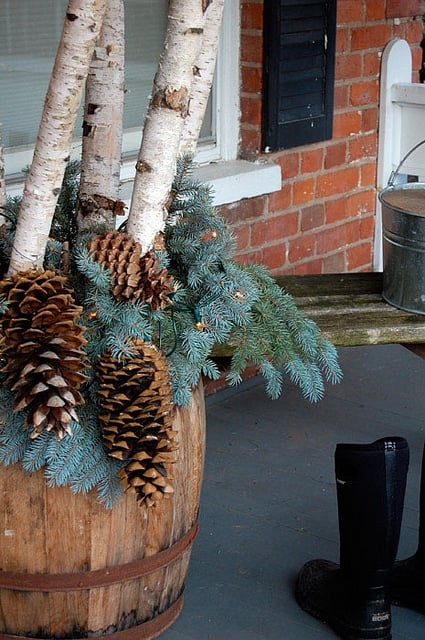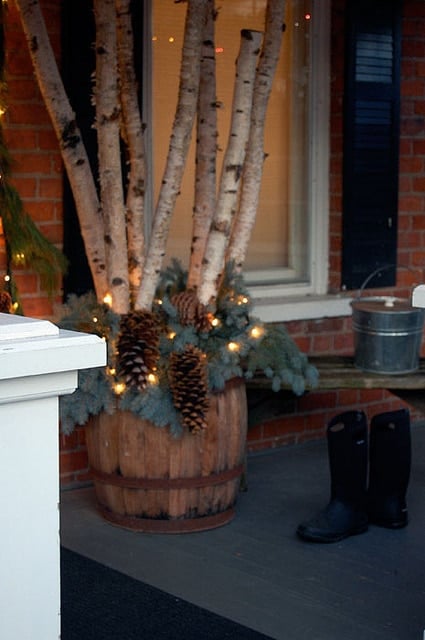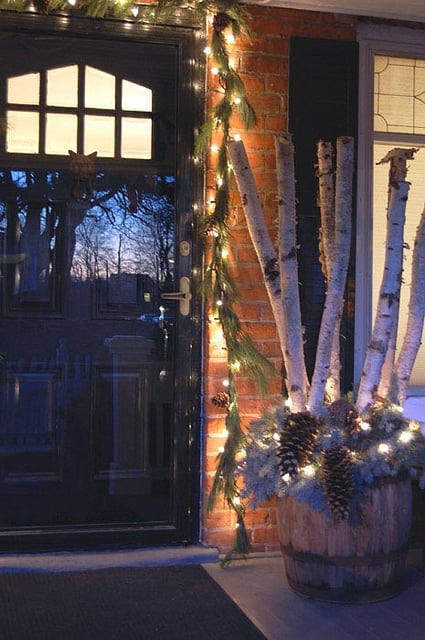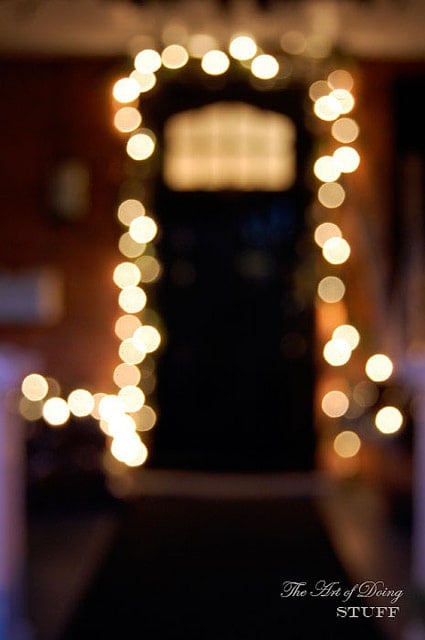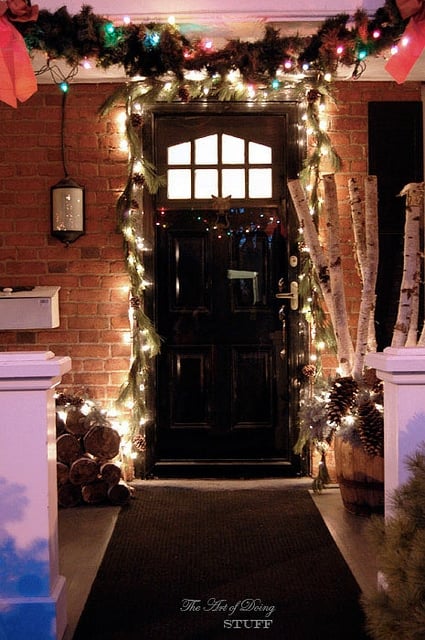 HOLD YOUR HORSE AND BUGGIES! I do have something else to say. It's almost impossible to get a picture of my front door because there are two porch pillars right in front of it. So ... sorry for that. AND, when I got inside and started reviewing and editing my pictures at night, I realized I completely and totally forgot to make and put up a door swag. No wreath this year ... a rustic swag. Looking at the door, I'm not sure I need it now. Opinions? Not that I'll listen to you. I rarely listen to anyone ... but just for fun ... opinions?