The Anatomy of a chicken.
by Karen.
There are several types of chicken combs. Between my 4 chickens I have 2 single, and 2 pea combs. Single Combs are dominant in Rhode Island Reds and Pea Combs are often seen in Ameraucana or Araucanas. My chickens with the Pea Combs are the ones who lay the green/blue eggs.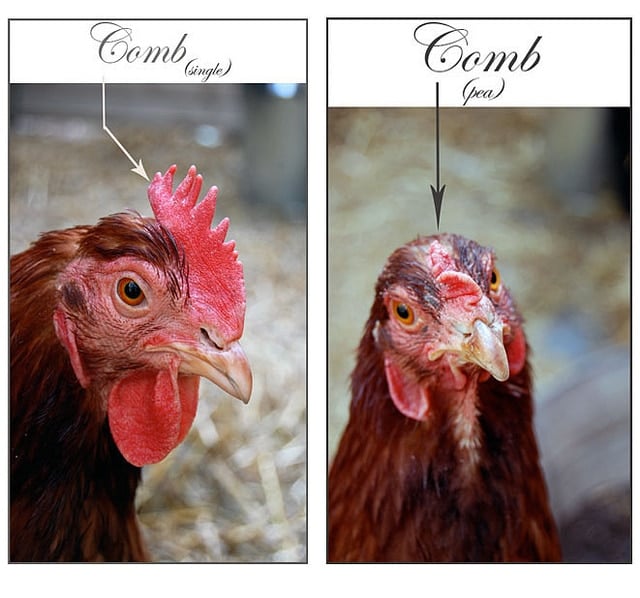 Wattles aren't just for laughing at. Blood flow from the comb to the wattle helps regulate the chicken's temperature.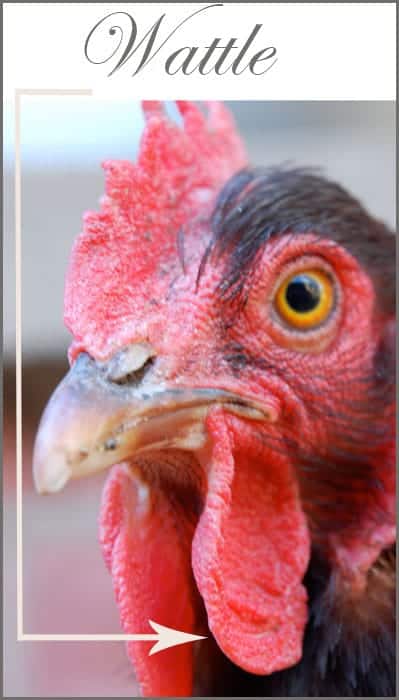 When chickens eat, the food they consume for the day is stored in their Crop. This sac at the very front and bottom of the chickens chest gets bigger and bigger as the day goes on and the chicken eats more and more. You can feel it with your fingers. After the crop, the food moves to the chicken's gizzard where it's "chewed". Chicken don't have teeth, so they eat small pebbles and stones, which they store in their gizzard. These stones in their gizzard, "chew" up their food.
The vent is the workhorse of the chicken. It's the star of the show. The vent does it all. Poops, pees, lays an egg. It all comes out of the same place. The vent. Think of it as the chicken Vaganus.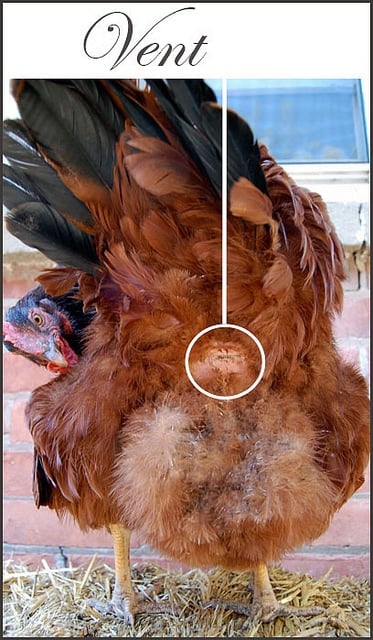 The anatomy of a Chicken.
by Karen.