This little at home treatment for burns is one you don't see everywhere. Probably because it seems terrifying and unlikely to work, but putting straight bleach on a mild burn gets rid of the pain INSTANTLY.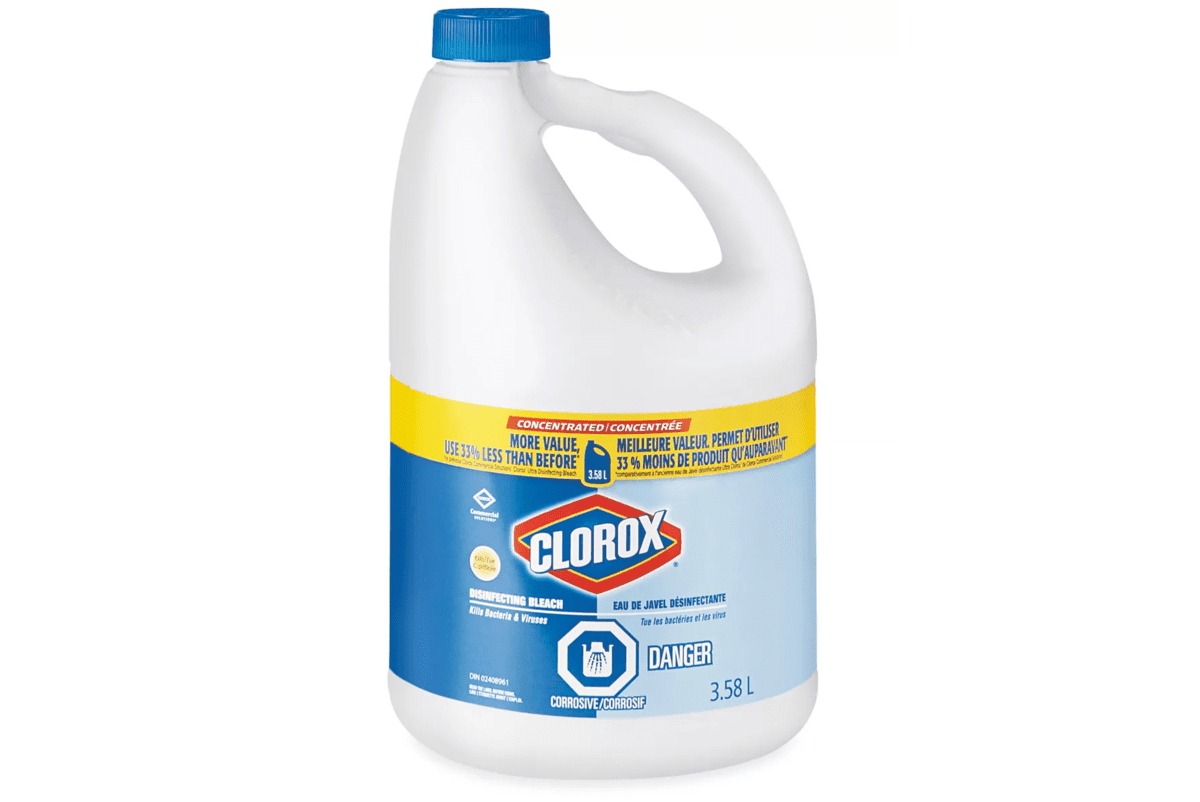 Why yes, the boney hand with DANGER beside it indicating this substance will eat right through your skin to the bone IS what made me wait 5 years before trying this technique.
This technique isn't for a pepper burn, if you burn yourself chopping hot peppers you can treat it with milk, like I show you in this post.
Instructions
1. Burn yourself
2. Open a bottle of bleach
3. Pour a little bit of it on your mild burn
the end.

Being that I do a lot of cooking, I guess it makes sense that I burn myself a lot.  Plus I'm a dork.   My particular specialty is burning the inside of my wrist on the edge of a hot frying pan while fiddling with whatever is inside of it.
I don't wanna sound like a suck, but they hurt those little burns. No more! And yours don't have to hurt anymore because of a piece of bizarro advice given to me by a friend who owned a breakfast diner.
A solution so strange, it took me 5 years to even try it. No - I'm not going to have you or anyone else pee on your burnt finger ... don't worry.
My friend who owned the greasy spoon was given 2 pieces of advice from the previous owner. She said ...
"Don't serve liquor ... people look disgusting eating eggs when they're drunk" and ...
"If you ever burn yourself pour bleach on it."
You can see why it took me 5 years to give this a try, but one day I got a mild burn from splattered oil on my fingers. Annoyed at the pain, I bit the bottle and pulled the bleach out.
Bleach took the pain away INSTANTLY. I mean ... in an instant. The pain came back a half an hour later or so, but I just went back and poured a little more bleach on it. The pain was gone AGAIN. And there weren't any ill effects from pouring straight, undiluted bleach onto myself. I was understandably worried silly by that possibility.
So the first shot wasn't a fluke. Wetting a mild (no open wounds please) burn with bleach works to get rid of the pain.
What's a mild burn?
A mild burn, aka a first degree burn, is one that hasn't blistered or opened up. A mild burn will hurt and look red the same way a sunburn does. It only hurts the superficial, outer layer of the skin, not deeper tissue.
I didn't dump the bottle on my fingers, I just put a bit of the bleach into the bleach bottle cap and drizzled it like you'd drizzle olive oil on a pizza. Or drool on a plate of eggs if you're drunk.
You could also wet a cotton ball or cloth with bleach and press it to the burn. When I first published this post a decade ago someone also mentioned that it will work for bee, wasp or hornet sting.
I understand the confusion and alarm you're experiencing right now. But I predict one day - around 5 years from now - you'll work up the courage and curiosity to give it a shot.
Again - one final reminder - THIS IS ONLY FOR A SMALL SUPERFICIAL BURN. For anything else go to a doctor or the hospital.
If you have some bleach but have NO intentions of ever pouring it on your body you can also bleach your floors with it. You know in case you're looking to do such a thing.
→Follow me on Instagram where I often make a fool of myself←