I'm feeling slightly depressed lately. Sad, blue, listless, just not myself. I even had messy hair yesterday. Well, it wasn't really messy so much as slightly unusual. Why all the sadness you ask? It's the time of year. The sun is shining, flowers are pushing through the soil, the days are longer and the cherry trees will soon be blossoming. It's just awful.
This pining and feeling of solitude crashes down on me every year at this time. You see … when I was in a relationship the one thing I could count on – other than someone staring at their phone while I talked to them – was GETTING AN EASTER CREME EGG.
Now? Nothing. Every year without fail, my ex-boyfriend doesn't bring me an Easter Creme Egg. When we lived together at this time of year he used to bring me home an Easter Creme Egg or two and pop them out of his pocket while we were watching television at night.
It is the only Easter decoration I've ever loved.
At this point you're thinking, suck it up honey, and go buy yourself an Easter Creme egg. And now that I type it out, I realize that's exactly what I should do. I could even successfully surprise myself with it while watching television. I know I could, I'm very sneaky.
O.K., well now that that's settled I'm feeling much better about everything. So.
The Cadbury Creme Egg.
What IS it we love about it so much? And what happened 3 years ago that sent people screaming in the streets in a Cadbury Easter Creme Egg revolt?! All that and more coming up …
The Easter Creme Egg is probably a lot older than you think it is. Not the one you bought at the variety store last week (although to be honest with you if the filling in it is solid I don't like your chances of it being certified fresh) but the Cadbury Creme Egg in general.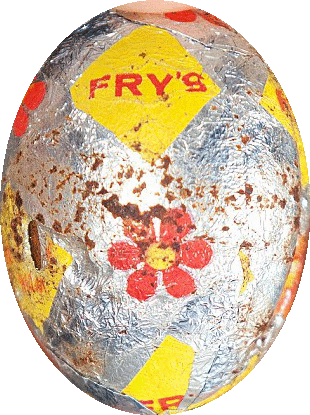 The Easter Creme Egg was first introduced in 1963, but it was called a Fry's Creme Egg.
In 1971 it was renamed as The Cadbury's Creme Egg.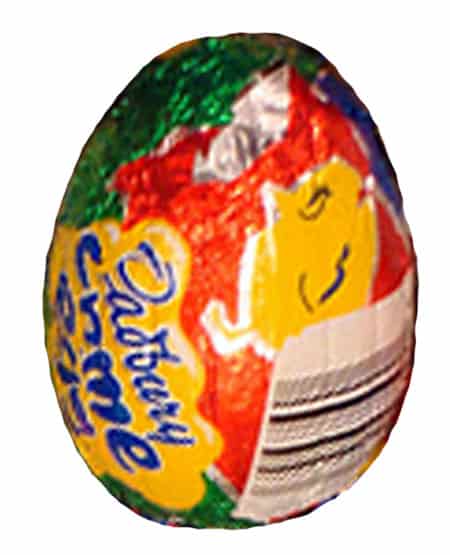 The filling is a version of fondant.
There is a world record for the fastest eating of a Creme Egg. 8.6 seconds for a single egg. Doesn't seem all that impressive to me.
The foil packaging used to have a chick on it and was green, blue, red and yellow. Now the foil has no chick and is the colours used are purple, red and yellow.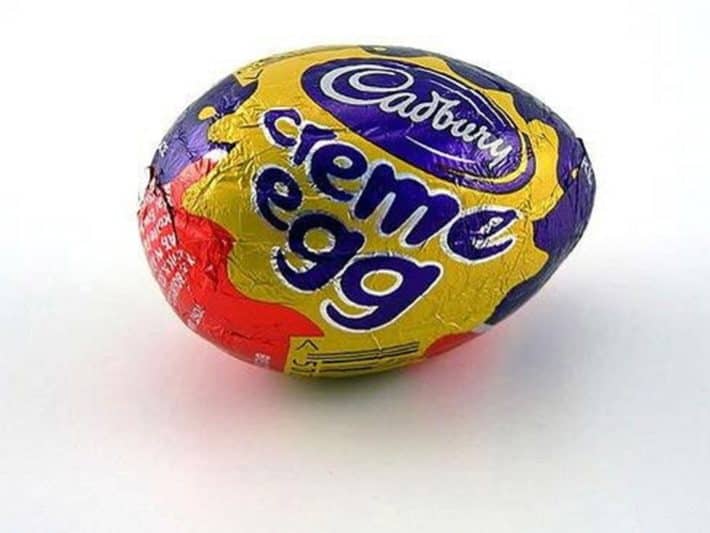 In Canada the Creme Egg is no longer packaged in the iconic foil, but rather in a stupid plastic shell which literally every single person in Canada hates.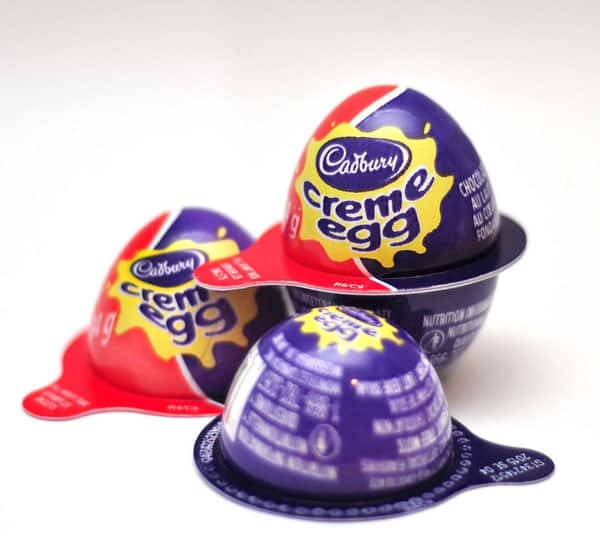 Between 350 and 400 secret WHITE chocolate Easter Creme Eggs went on sale in the UK in 2018. They're wrapped in the same foil as the milk chocolate ones so buyers have NO idea if they're getting one until they unwrap it. EACH white chocolate Easter Creme Egg comes with a minimum prize of $100 British Pounds.
A single egg has 150 calories.
How long do you have to exercise to burn off those calories? Pftt. Who cares.
THEY ARE SHRINKING. In the UK where they originated the Creme Egg is actually 1 gram heavier than they were in the past but in Canada and the US the Easter Creme eggs have shrunk from 39 grams to 34 grams over the years.
2015 was the year of the great Cadbury Creme Egg debacle. The company announced it changed from using Dairy Milk to using Cocoa mix chocolate in their eggs. The world went wild with anger, people crying and screaming in the streets, ultimately boycotting the product in disgust. Creme Egg sales dropped by 12 million dollars that year. ……. What Cadbury didn't mention was the product was always made from a Cocoa mix chocolate. They had only tried the Dairy Milk for a while before realizing the more expensive product didn't make their eggs any better.
It is "Creme" egg. Not "Cream" egg.
Now, I have to strap on my roller skates and find myself a variety store.
Have a good weekend!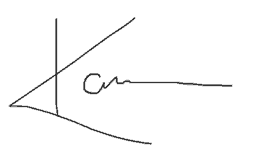 →Follow me on Instagram where I often make a fool of myself←