I lied to you.
Again.
I do not have any pictures or videos of chickens for you today. If you're suffering from it, you can re-look at pictures from the day the chicks arrived.
I will however, have them for you on Monday.
You'd be shocked at what a time suck baby chicks are. I couldn't get anything done this week what with looking at the chicks and cleaning up after the chicks and playing with the chick and feeding the chicks and cleaning up after the chicks and refreshing the chick's water and cleaning up after the chicks and playing with the chicks.
It's taken me all of 5 days to realize whatever kind of chicken coop I build ... it has to be easy to clean. That is priority #1. Plus, it has to be aesthetically pleasing to me. I do not want a chicken coop that looks like a miniature barn. I want something that will blend with both my front and my back yard.
My backyard as you might remember is quite contemporary. A few years ago I took it from this ...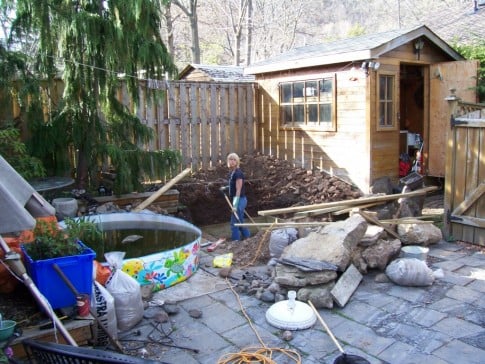 To this ...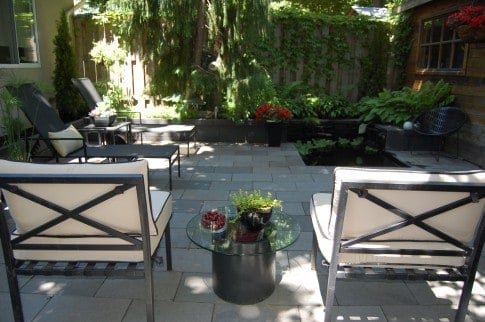 You can see the whole process of me doing my backyard over here.
The front yard is a very traditional English country garden.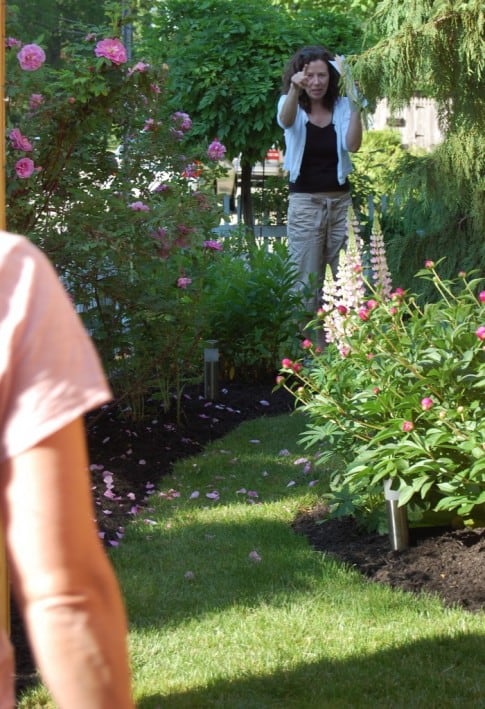 The side yard - where the chickens will be going - is literally, physically, in between the front and the back. It consists of some slate flooring, a 7 foot high horizontal fence and the side of my house which is antique red brick.
So I'd like a chicken coop that's kind of a combination of contemporary and country.
So far, this is what I have for inspiration. Thanks to many of you for sending in some of the links! If you click on the link beneath each picture it'll bring you to the original source site with even more information on the coops.
I love how this one seems to float. I also love their black chickens.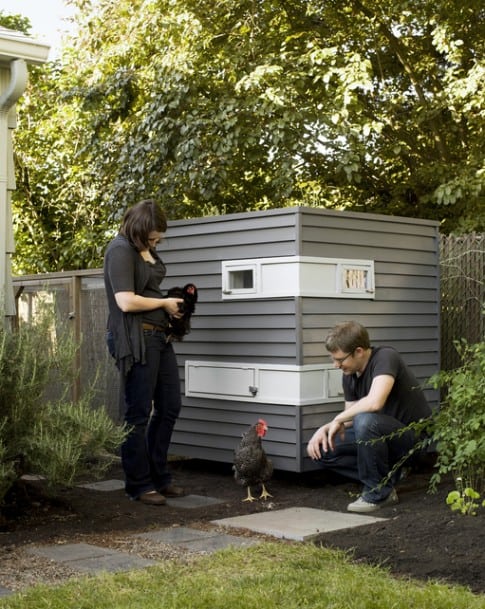 Architect Mitchell Snyder's Modern Chicken Coop as seen in Dwell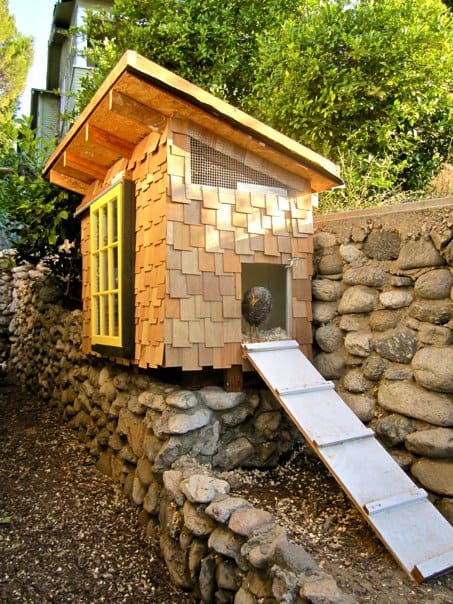 Rustic chicken coop. Perfect in this setting.
The Cadillac of Coops. Every detail is well thought out and practical.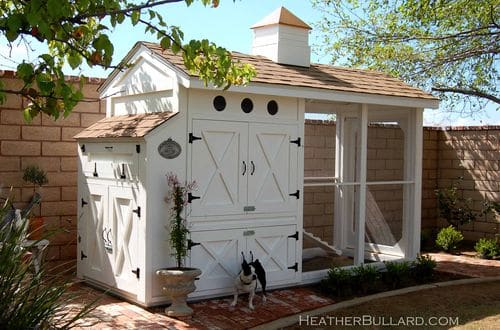 Heather Bullard's perfect chicken coop.
Wow. Just wow.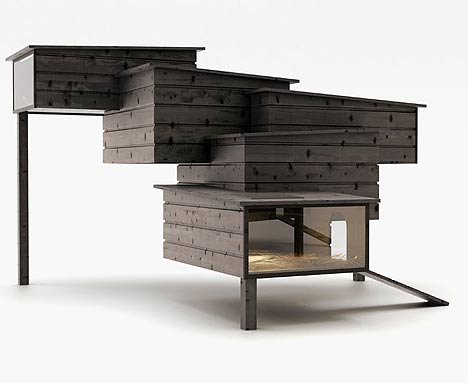 Frederik Roije's Super Modern chicken coop.
This is a funny little brick hen hut. If I had enough spare bricks, I love the idea of a brick chicken coop. I love the rustic feel.
I don't love that it looks like it's probably filled with centipedes. Which I assume the chickens would make short work of.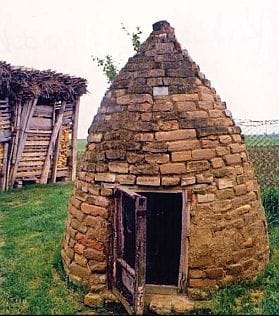 Rustic Brick Hen Hut
I love the sunken cedar shake roof and the window box on this chicken coop.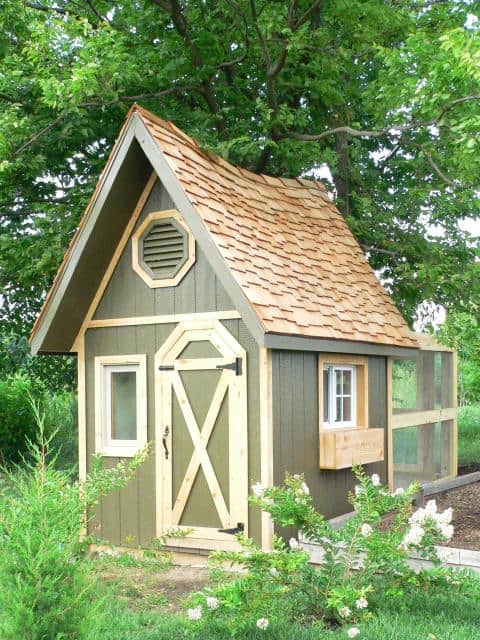 Hansel & Gretel type chicken coop on Backyard Chickens.
And everyone's favourite ... the Nogg.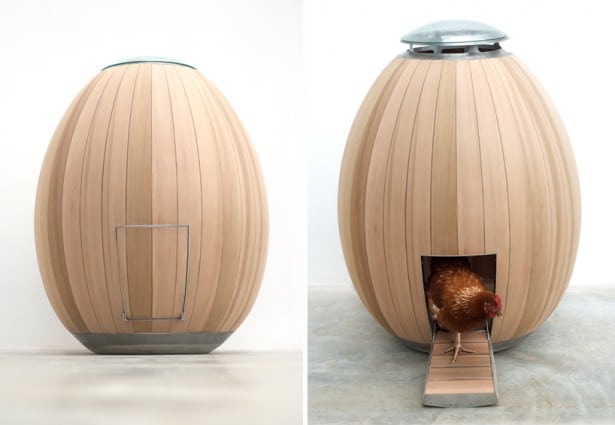 I have approximately 4 weeks to figure this out. Wish me luck. And feel free to weigh in.
Better yet ... send plans.
Have a great weekend!