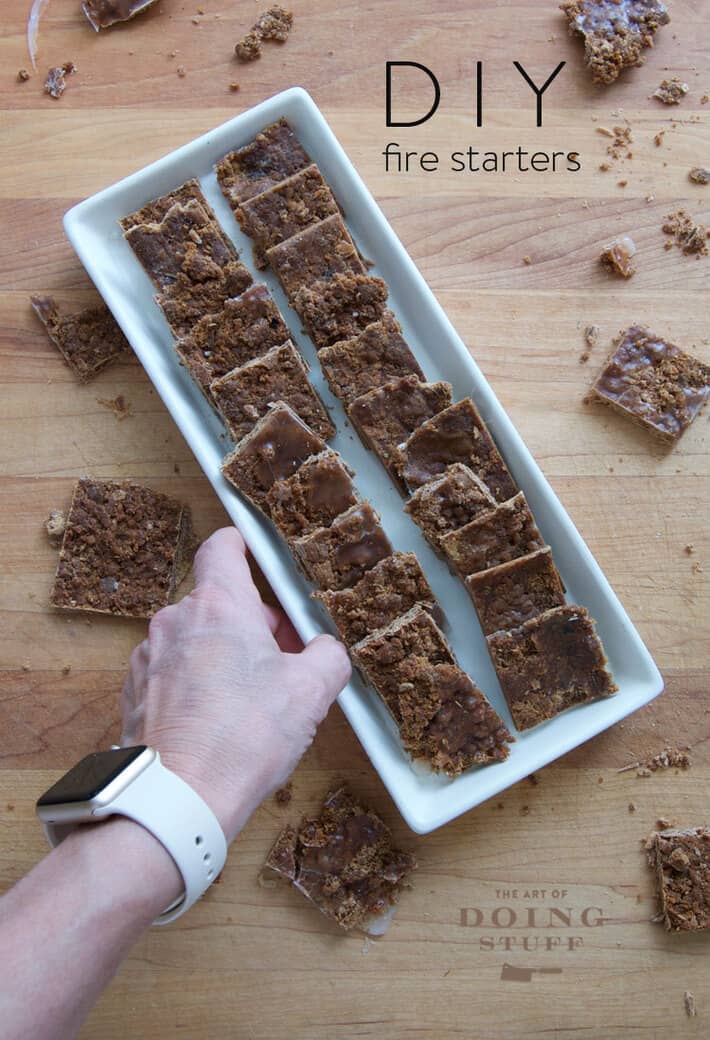 I know. They look like a bunch of tasty caramelized brownies don't they?  Probably a good time to say don't feed these to your children or leave them out where children will feed themselves with them.  It's not gonna kill 'em or anything, it'd just be embarrassing for you if they said they were the best dessert you've ever made.
Now you're wondering when the hell would I ever need a fire starter?  I'm going to list the possible scenarios wherein you could use these.
 When you want to light something on fire.
I've done a couple of posts on DIY fire starters because apparently I like to light things on fire, and I like to have things burst into flames, with ease.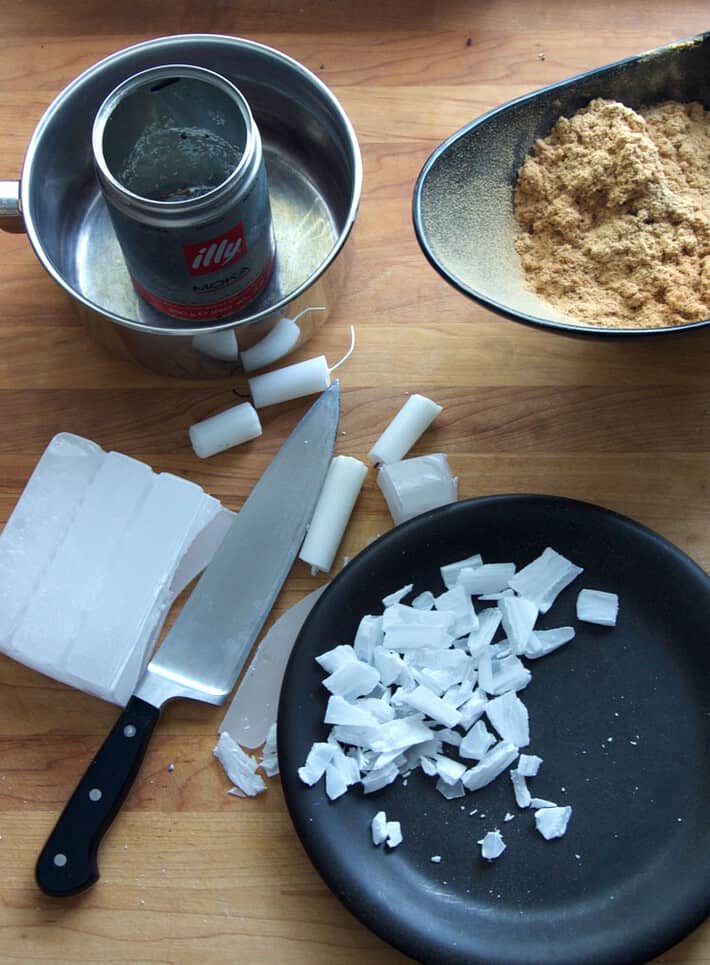 The first fire starters I started to make were dryer lint stuffed into cardboard egg cartons which were then filled with melted wax.  They work great.
But if I didn't have any cardboard egg cartons around I couldn't make any fire starters.  Then I discovered the Dollar Store carried good little fire starters for cheap, so I started buying those.
Well, this fall when I went into my dollar store to pick up some fire starters for they winter they didn't have any.  I tried again in November, December and at the beginning of January.  No fire starters.  I'm not sure what has prompted the Dollar Store to suddenly stop supplying me with fire starters but if I were the suspicious type I'd guess it has something to do with my curious nature and their fear of culpability.
So I again started making my own fire starters, this time based on the ones I used to get from the Dollar Store.
All you need is sawdust and melted wax.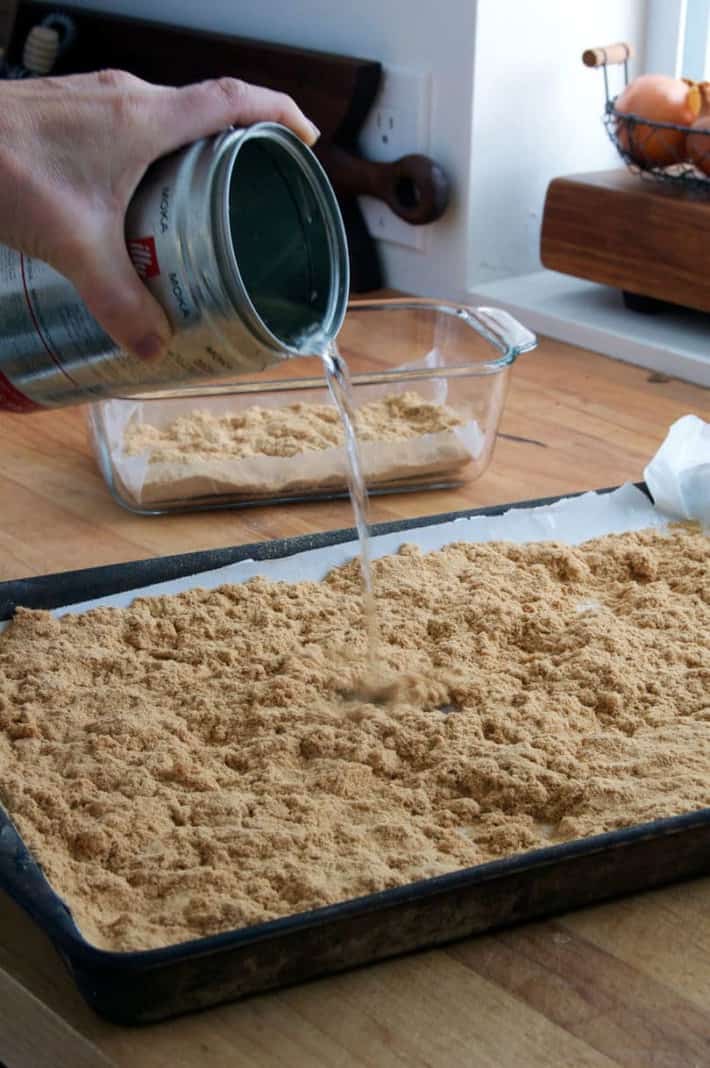 I decided to go this route because I've been sanding my wood floors in inconspicuous places, like right in the middle of my front hall, to see how the newly sanded floor will react to different finishes.
This means I have a supply of sawdust.
I also have a supply of paraffin wax and leftover candle stubs.
 All you have to do is melt some wax (paraffin, ends of candles, tea lights that for some reason wouldn't burn).  To do this I put the wax in an old coffee can and set the can in simmering water on the stove.  Do NOT leave the stove when you're melting candles.  Watch it and stir it.  To make the wax melt faster chop it up into small pieces.
While the wax is melting, dump the sawdust into a shall dish or tray of some sort, that's been lined with wax paper or freezer paper.
Once the wax is melted, pour it over the sawdust and mix it together with your hands.  Bare hands are fine, candle wax cools quickly and as soon as it touches the sawdust it's cool enough to mix with your fingers.  You need enough wax to hold the sawdust together.  It's just a matter of trial and error.
Press the sawdust and wax mixture down into the tray until it's relatively flat and pressed together enough so that it doesn't fall apart.  It'll look like the topping of a rhubarb or apple crisp.
Let it cool, then lift the whole block out by grabbing the wax paper.  Cut the slab into rectangles that are around 2" x 1".
You are now able to light anything you want on fire.  I'm hoping you're leaning towards wood.  Chopped wood, not 17th century antiques. Which as we all know would be a complete waste of a fire starter.  A 17th century antique would burst into flames with a single match.