I was up Googling how to get rid of heartburn in the middle of the night a few years ago and came across this. If you find yourself in the exact same position this is the instant cure I found that works.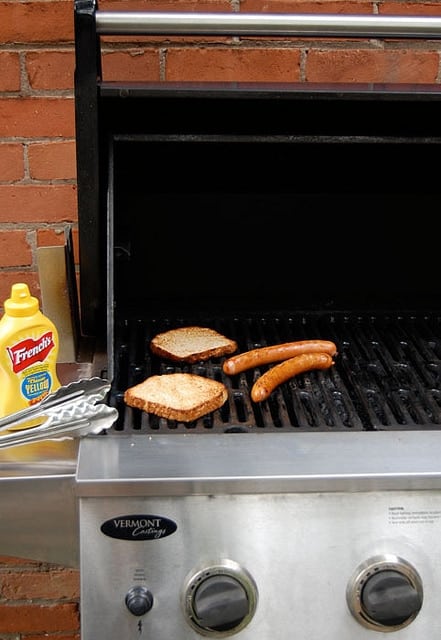 If there's anything I've learned about being a grown up it's that there's a lot of weird shit that goes on inside your body as you age. Holes get bigger, muscles get smaller and plantar warts appear even though you aren't a teenage boy on a swim team.
Add random heartburn to that list. I used to think I had some type of rare and special disease but as it turns out .............. I have gas. Gas in itself isn't all that bad. Especially if you make your living by belching the alphabet (which I do not).
It's when you can't get the hell rid of the gas that it's a problem. When it just builds up and builds up inside your tiny little locked down stomach.
There's no movement going on in my gut or intestines. You know how your stomach gurgles throughout the day? I have no gurgling. There are no gurgles. I'm gurgleless. I bend, I stretch, I move around. I even hop on the spot in an attempt to burp myself (which actually works). I do Yoga poses entitled "Wind Releaser" and twist back and forth trying to force some kind of movement out of my stomach and convince it that everything's O.K. No one is attacking it.
I have no stress, I'm not bothered. Unless you count how stressed and bothered I am by the excruciating pain in my methane filled gut.
And then I burp (or otherwise) and everything is fine with the world.
The other thing I get the odd time, which is equally excruciating, is heartburn. I have a very important sounding condition called, gastroesophageal reflux disease or GERD for short. Basically it means angry acid makes its way out of my stomach and up towards oesophagus.
What's GERD?
Gerd's a condition that allows acid from your stomach to travel up your esophagus causing heartburn. The muscle that separates your stomach from your esophagus relaxes at the wrong time which allows acid to escape and make its way up your throat. The Mayo Clinic knows all about GERD - read about it here if you weirdly want more information on it.
To help stop the symptoms of GERD I take a medication. Because of that medication I don't get heartburn symptoms from GERD a lot, maybe 2 or 3 times a year but it's always when I'm sleeping (that just makes it more noticeable because the acids can make their way up) and it always wakes me up wondering what the hell is going on, and did why did I eat a pot of blazing fire in the middle of my sleep?
How to Get Rid of Heartburn?
There is one thing you probably have at home right now that will help to instantly get rid of heartburn: mustard. A teaspoon of regular, squeeze bottle, mustard can instantly take the pain of heartburn away.
You can also:
Stand up.
Chew gum to dilute the acid and help wash it away. There's also bicarbonate gum that will neutralize the acid!
Drink a spoon of apple cider vinegar.
Chew Gaviscon tablets.
Eat a piece of candied ginger. (this works great if you're nauseated as well)
Why Does Mustard Work?
Mustard acting as a remedy for heartburn isn't just woo-hoo hooey, there's a scientific reason behind why it will stop your pain immediately. Mustard is the perfect natural cure for heartburn because it's alkaline. Therefore, it will neutralize the acid in your stomach.
Yes. A teaspoon of mustard. Regular old, Heinz or French's mustard. Eat it. If it bothers you imagine there's an Ikea hotdog underneath it. The first time I did this I remember almost gagging. The hotdog thing helped me out a lot. Now I kindda enjoy my teaspoon of mustard.
Heartburn at Night
If you get heartburn when you're sleeping, run to the kitchen and take a teaspoon of mustard. Before you get back into bed plump up your pillows and lay down with your head and chest as elevated as possible. You don't have to be sitting straight up but the higher your head is the harder it is for acid to travel up your throat.
I've heard of and tried all of the other tricks. Salty water, soda water, cider vinegar, Gaviscon, Tums .... all of it. And the only thing that has ever, actually, truly worked instantly ... is mustard.
Discovering mustard works as a home remedy was almost as shocking as when I discovered my frozen yogourt tampon cure for yeast infections.
It does NOT work 100% of the time, but it works most of the time. So if you're up in the middle of the night right now, stop reading already and go and eat a teaspoon of mustard to see if it helps.
---
I've had gut issues for as long as I can remember. I don't think I stress about stuff or get tense, but my stomach thinks otherwise. My stomach thinks I stress out A LOT and it, being the extremely thoughtful organ that it is, gets angry for me. Angry like a nest of wasps made out of acid. So my stomach takes care of all the stress and anxiety I feel, without having to bother my pretty little head about it.
I'll believe in my mind that I'm moving along fine in life not being bothered by a thing when my stomach will start to tighten up. Then I'll feel a bit bloaty maybe. Then I'll notice my stomach is tightening, hard as a rock and ballooning to approximately the same size as a Water Buffalo. You know how when a country thinks conditions are unsafe and it's under attack, it'll go into lockdown? My gut goes into lockdown. Like North Korea.
I can't absolutely and completely guarantee that this is going to work for you but I can tell you it's worked for a lot of other people (you'll see proof in the comment section) and definitely works for me when Kim Jong-un rears his ugly head (and weird haircut) in my gut.
A spoon full of sugar may make the medicine go down, but a spoon full of mustard can destroy a dictator.
If you have another proven heartburn trick let us all know. Not something "you've heard works" or something you've read about please, only things that have actually, for real, worked for you. The Internet is a big fat liar so everything you read on it isn't always true. Except this mustard trick. It's true.

→Follow me on Instagram where I often make a fool of myself←