It was the pine under the dining room floor that clinched it.
I'm ripping up the floors.
There are many of you gasping at this moment, many of you saying YES!! and many more of you wondering what you should have for dinner tonight.
I have 4 rooms on my lower floor and 4 different floorings. That's a lot of different floors. It bugged me. Not a huge amount, I mean I didn't wake up in the middle of the night, throw myself on the ground and start banging my fists and crying, but it did bug me a little bit.
What bothered me the most were the pine floors in my foyer which the previous owners put down for no apparent reason other than to match the adjacent living room floors. They covered up strip maple with new, knotty pine from Home Depot thinking it would blend seamlessly with the 180 year old pine floors in the living room. It did not.
It looked like new Home Depot knotty pine floor beside 180 year old pine floors. So when I pulled up the knotty pine and found a beautiful floor underneath I was thrilled. That elation lasted for about 30 seconds before my curious started jiggling.
I wonder what's under the maple? Turns out it was same 180 year old pine that's in the living room. Now I was in trouble. But the maple looked good running into the oak of the dining room. They didn't match per say but at least all the boards were going in the same direction.
Then I found pine under my dining room floor and all hell broke loose in my brain with eyeballs flying and facial twitches twisting. After a few days of thinking about it I came to grips with who I am.
I'm Karen. And I'm curious. And I'd never be able to truly rest until I knew what the floors were like when they were brought down to their original glory. Or grossness. Regardless, I was going to have to find out.
Also I was forced into making a decision when my floor guy called me and said he'd be at my house to start work in a week. 12 hours after he called, my living room and foyer looked like this.
Which means my dining room became this ...
Everything from the two front rooms got moved into my dining room so I could rip up the foyer floors, scrape the filler out of the living room floor cracks and have everything ready for the sander on Monday.
The floor sanders will have to do the job in 2 stages. The first two rooms, and then the dining room because there is literally nowhere to put all the furniture to do all the rooms at once. The crack filler I'm talking about is the mixture of sawdust and glue that floor refinishers sometimes put in between large cracks in old floors. It makes everything uniform and eliminates cracks. However it also pops out in places after a season or two of contraction and expansion.
Over the years the half or even more of the crack filler will come out leaving the floors messy looking.
Without the filler the cracks are MUCH more noticeable, but also more authentic looking so I'm removing it all by hand and leaving the cracks as is once I redo the floors.
The original way of filling these cracks in floor boards was to push rope into them. When the floor contracts and expands, the rope contracts and expands with the floors. The point of the rope wasn't just aesthetics. In fact, it mostly wasn't aesthetics, it was to stop things from falling down cracks and to insulate any drafts from coming up.
Any of the filler that just pops out easily popped out itself years ago so the remaining stuff is hard to get out. I'm using whatever tools I need to get the job done. A carpet cutter, screwdrivers and in certain places my Dremel Multi-max.
For those of you who were worried about pine being too soft for flooring, it's what all of these heritage homes had. So if you love the original old features in this type of house (which I do) you embrace this pine. Also, old growth pine like the original flooring found in these houses is much harder than any pine you'd find nowadays partly because it was old slow growth pine and partly because of the age of it.
So there you have it. After weeks of thinking about it and quite frankly knowing I'd end up doing this in the end, I'm ripping my floors out. Actually, I already have. Sometimes you just need to let yourself slowly come to terms with things.
Like the fact that once I ripped up the maple floors I realized I'd need to make some repairs to the pine floor. Which meant I'd also have to rip up the pine.
K. Rip up the pine, source antique floor boards, re-support and repair the pine floors and build a new threshold from foyer to the living room. In two days.
In addition to ALL of that, and perhaps even worse - I have NO idea what I'm having for dinner.
Have a good weekend!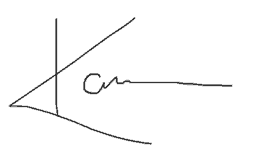 →Follow me on Instagram where I'll be posting more as I rip out my floors.←