You may remember Liberace.
Colourful, vibrant and vivacious. My caterpillar, Liberace.
A couple of weeks ago I showed you a video of Liberace as he was just hatching out of his shell. After a few weeks of eating, growing, eating growing, pooping, eating and growing, Liberace cloaked himself in a glittery chrysalis.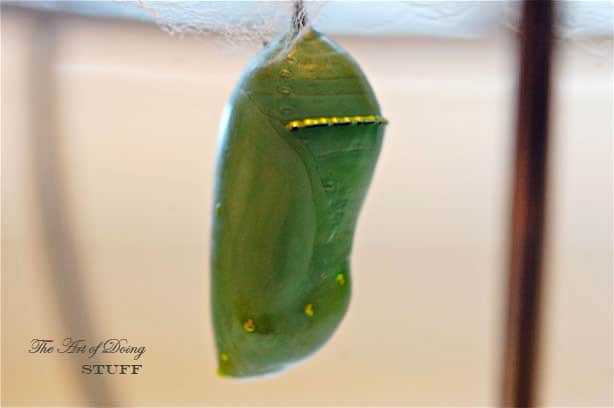 Pin
And a few days ago, he emerged. And I happened to catch it all on video.
And by "happened to catch" I mean I woke up early on the morning I knew it was going to emerge and sat beside the chrysallis for 6 hours until it happened.
Yeah he was late, and the opening act of a fly crawling across the counter was kindda lame, but when he finally came out, Liberace put on a spectacular show.
Nature. Gotta love it. It's a complete freak show.
Learn more about Monarchs at The Monarch Project.