If you're looking for a way to support your hybrid tomatoes without the clutter of tomato cages - this is the method for you. The Florida Weave is a little known method that's just a matter running some string around them.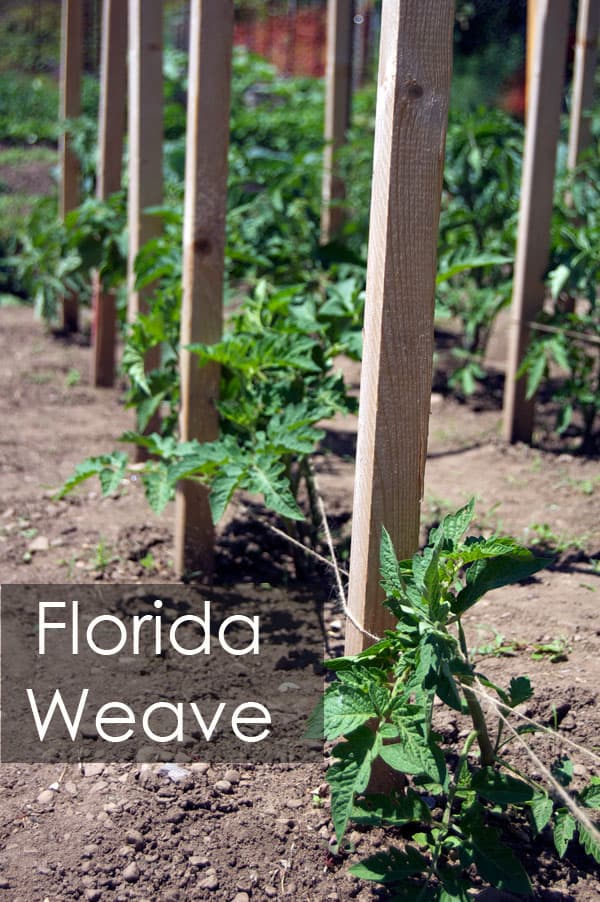 I'm always blathering on about the string method, but if you're not growing heirloom tomatoes there's no need to use it.
You can instead opt for a weave.
The Florida Weave method for supporting tomatoes is just a matter of weaving string back and forth between a row of tomatoes. It's used for hybrid tomatoes - the kind that are fairly compact and don't get to be 10' tall.
You know. The kind of tomato plants that are well mannered and decent.
If you're growing heirlooms - which CAN get to 10' tall and are all kinds of wild - you'll want to support each plant individually with a string trellis like I show you in this post.
I've been using the Florida Weave for a few years now for hybrids and I love it. It's the easiest, cheapest way to support tomatoes on the planet. This planet anyway. I'm not sure how they do it on Mars.
For the Florida weave all you have to do is weave twine around the stakes and plants in a criss cross manner.  I've put a stake at every tomato plant but with this method you don't have to.  
You can just stake every 4 feet or so and weave your twine in a figure 8 pattern around the tomatoes, attaching the twine to the stakes you have as you go.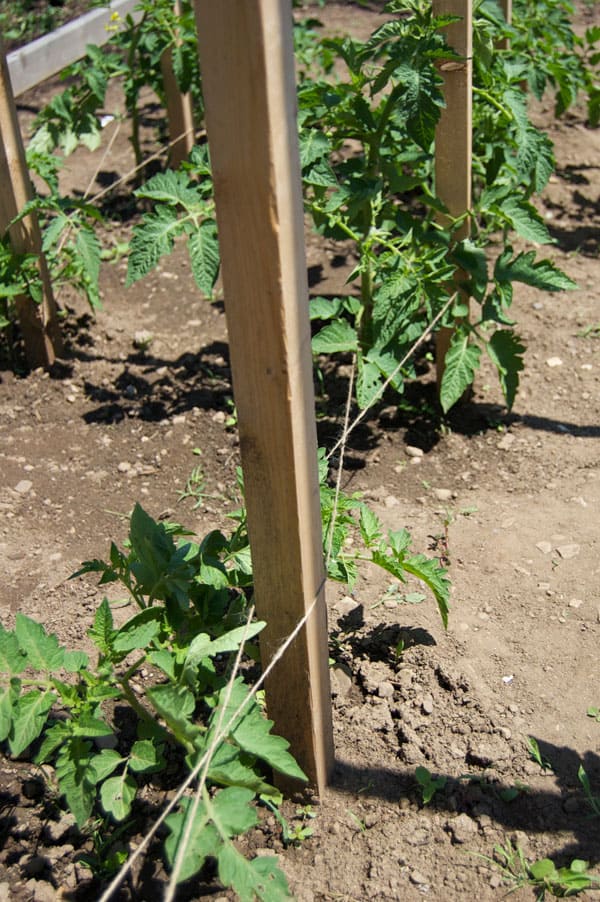 This keeps the tomatoes relatively flat while they're growing so it gives you room to move in between the rows without feeling like your tomatoes are constantly trying to cop a feel.  It also keeps them supported so they don't fall over.
As the tomatoes grow taller you'll weave another level of string around them. And so on. I have about 3 levels of string by the time the plant is full grown at 5'.
Again, this is just for hybrids. For heirlooms you want to do the string method.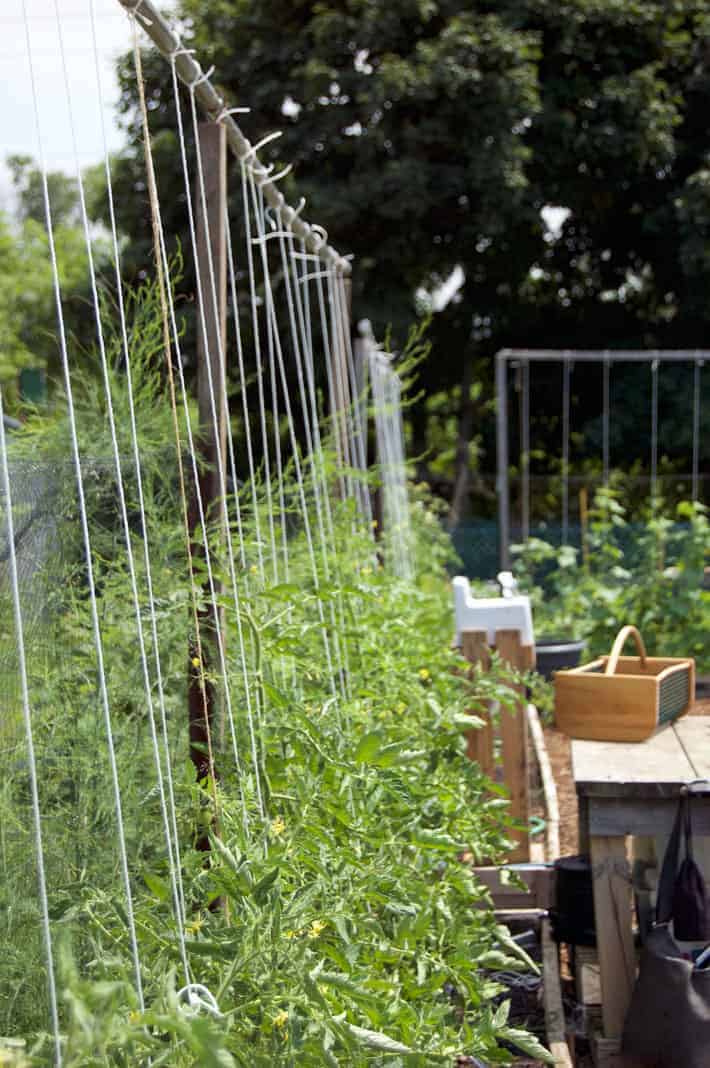 That's it!
No more cages, just a few stakes and some string.