Why, hello!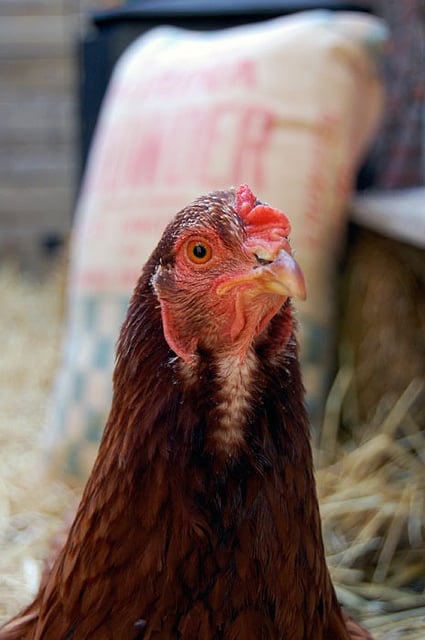 Did you know there are people who buy cottages just for the purpose of having something else to decorate.  It's true.  I am not one of those people. I can't afford the cottage or what it would take to decorate it.  Or the drive to the cottage.  A coop, though? THAT I can afford.  And mainly I walk there.
I had no idea when I got my little chickens or built their coop that I'd have a whole other house to accessorize and decorate. In the words of Sheldon Cooper ... huzzah.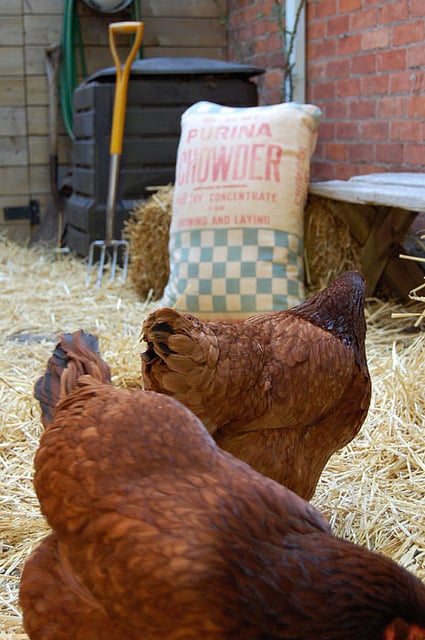 So when I saw this vintage, cloth poultry feed sack at the Christie Antique Show & Sale I had to buy it. Also it was only $10, so that pretty much sealed the deal. $10? Chicken scratch. Sign me up!  Wait.  I think it was $15.  No matter.  I can still afford it.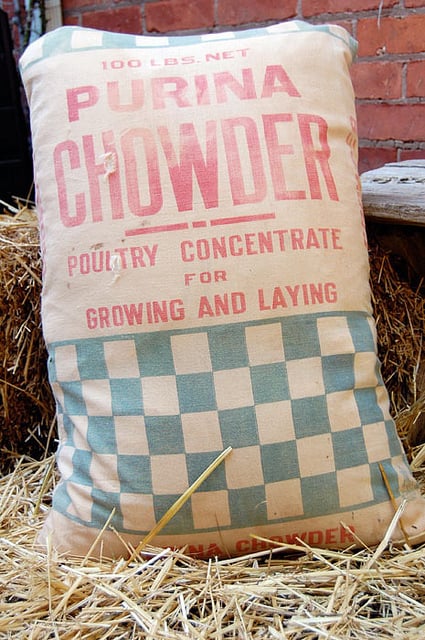 Now you, like the girls here, might be thinking  ...
HEY!  Look at this slightly decrepit looking  bag FULL of 50 year old chicken feed!  What an awesome, awesome find.
As soon as I'm done pecking through my own poop, I'm totally getting INTO that.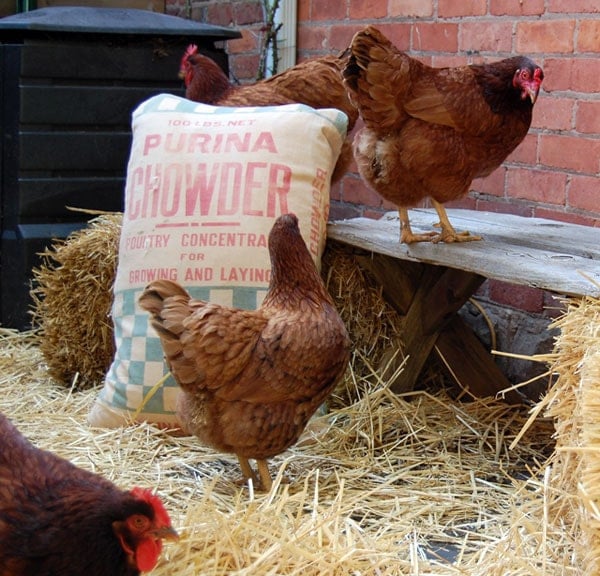 But you would be wrong.  That isn't a full bag of chicken feed but rather a couple of pillows shoved into a feed sack.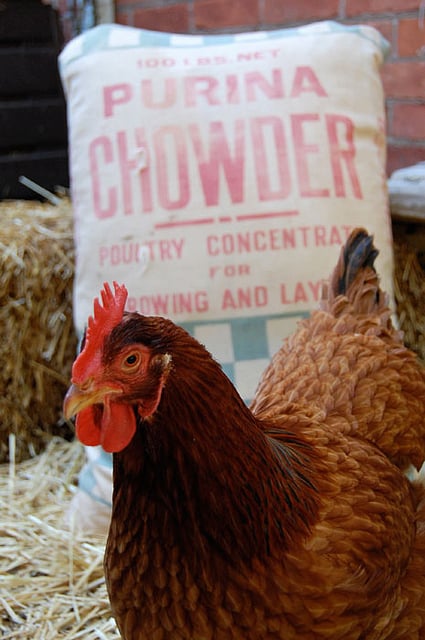 In case of rain, I encased the pillows in plastic garbage bags so they wouldn't get soaked through and develop that gross wet feather smell.  Anyone who's washed a duvet, a pillow or a down on their luck Vegas showgirl knows that scent well.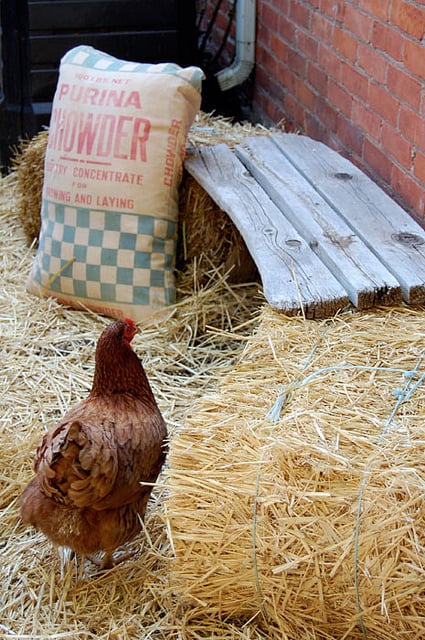 Don't have a vintage, cloth feed sack?   Not a problem.  Use  a regular feed sack.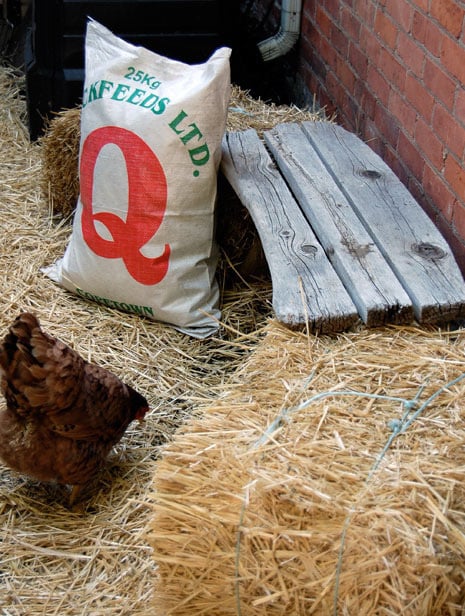 Don't have a chicken coop?  More of a problem.  But not insurmountable.  Here's what you've gotta do ..
.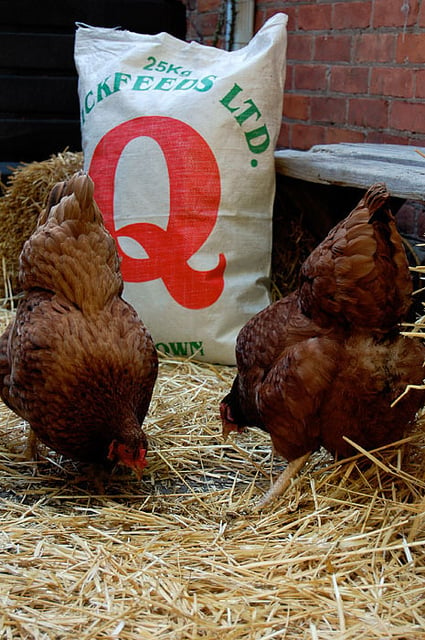 First ... get yourself one of these ...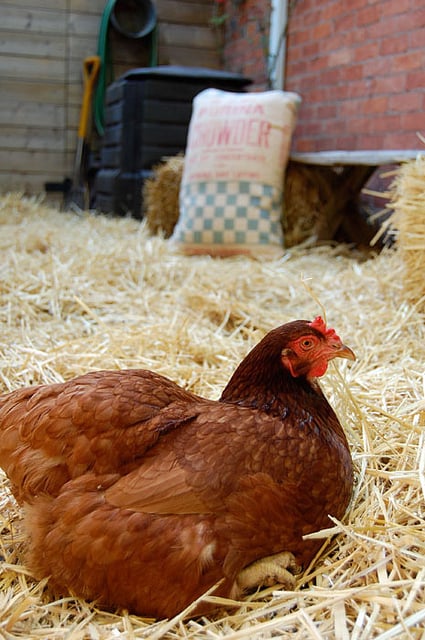 ... make a fried egg and start building.