In case you were wondering, yep.  They're both growing.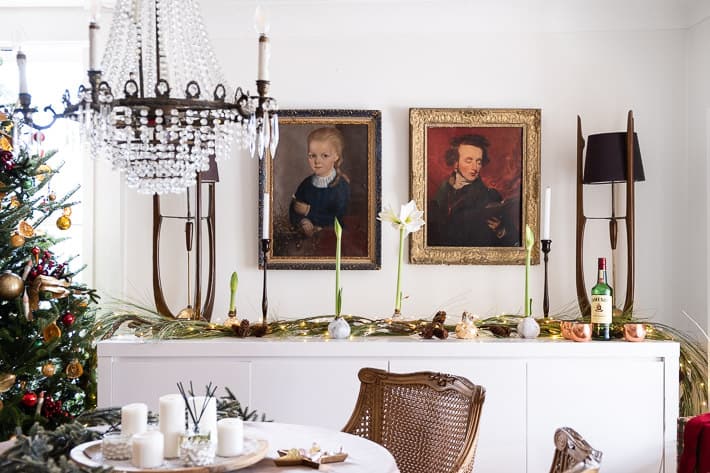 Amaryllis Update
I have a feeling my timing might be a bit off. Not my comedic timing, that's spot on. Of course I can't think of anything particularly funny to say right now to prove my point, but maybe my brain's just saving up its funny for later on in the post.  Just you wait.
No, the timing that's a bit off is my amaryllis timing.  A few weeks ago I made wax dipped amaryllis bulbs giving zero thought at all to when they might bloom.  I just wanted to experiment with treating the bulbs with wax so they don't need soil or water to grow and bloom.  Now I have a 5 amaryllis bulbs all in various stages of growth.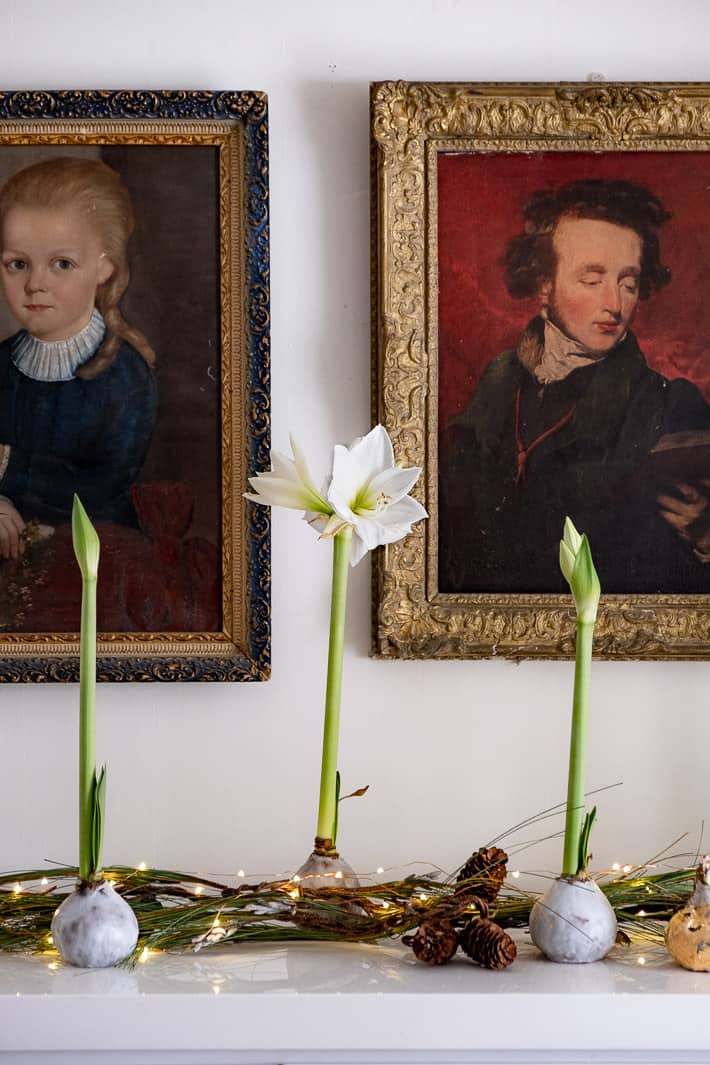 But most importantly, they're growing.  And flowering!  The dream of course is to have all these amaryllis bulbs at peak flowering on Christmas Eve when I have my Christmas Eve party, that isn't really a party so much as a bunch of people sitting around eating and then going home.  I'm quite a hostess.
However, taking a look at the bulbs I'd say that I can file that dream away in the who are you kidding dream folder right behind the files on marrying Idris Elba, suddenly sprouting to 6' tall, speaking with a South African accent, and being fluent in cat.
I'll keep you updated on Instagram with the amaryllis progress.  Also if I marry Idris Elba I'll probably do a quick Instastory on that as well.
---
Aerogarden Update
Now onto the tomato update.  On October 15th I planted my Aerogarden with tomatoes. Precisely 2 months later that cherry tomato plant is COVERED in tomatoes. You can read my first post about the countertop miracle that is the Aerogarden here.
They aren't ripe but they will be.  One day.  Possibly the same day the Amaryllis finally bloom.  Or the day I grow to 6' tall. You can't appreciate how many tomatoes are on these two Aerogarden plants by the photos. They're in behind and at the sides and underneath all the leaves.
One tip I can give you if you're growing tomatoes indoors is to buy the pollinator from Aerogarden. A pollinator is basically a little stick that vibrates quickly and when you touch it to the plant it forces the flowers to send pollen all over the place.
I have one of those nose, neck, and ear trimmers the fella left behind (O.K. I also use it myself but I feel like as the genteel lady that I am, I shouldn't admit to having hair that grows anywhere other than on my head.)  I use it to pollinate my plants.  It vibrates violently, so I just touch it to the stems of the tomato plant and pollen goes flying.
Tomatoes are self pollinating (meaning they pollinate themselves, they don't need bees) but the plant does need to move and shake around in the wind to properly pollinate itself. In the house there isn't a lot of moving or shaking going on so you need to help it pollinate itself.  You can shake the plant or tap it or rub  your hand over it to help with pollination but little stick pollinators do a muchhhhh better job.
Again, I'll keep you updated on Instagram over the holidays (I know I'm getting ahead of myself) on the progress of the tomatoes.
And Idris.
Have a good weekend!