Velvet, old fashioned wrapping paper and preserved flowers are under the tree this year for a pretty, subtle Christmas vibe.
As you know wrapping Christmas presents this year was revolving around the great bolt of velvet fabric. I didn't know much more about what I was doing until a thing happened.
That thing was the dollar store. I put on the finest of all my sweatpants and made the trip in search of some of the highest quality junk I could get my hands on.
I forgot to add the word food. Highest quality junk food.
On my way into the store I noticed tubes and tubes of wrapping paper. The kind of wrapping paper I'd never buy because I am better than Dollar Store wrapping paper.
Then I walked out with 5 rolls.
The end.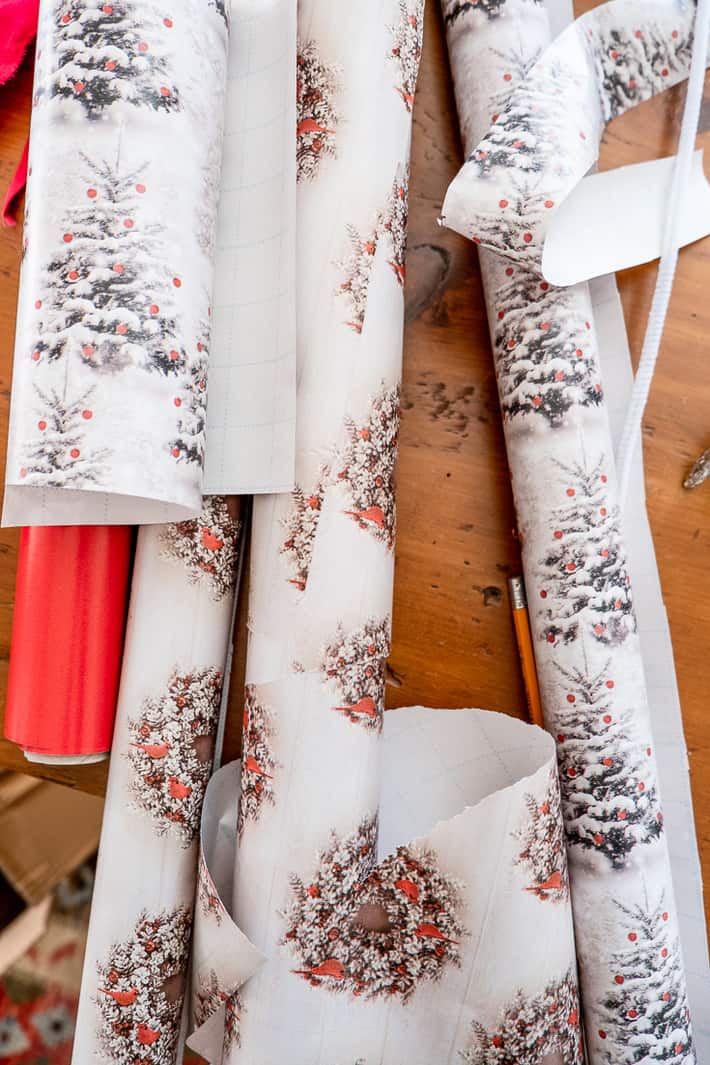 I was kind of weirdly calmed down by the sight of this paper. It genuinely looks like old vintage paper.
Then I went to a second hand store, because I was already dressed for the occasion.
I walked in wearing a pair of pants with a mostly still elasticized waist and came out with 4 ironstone dessert bowls and 2 rolls of dark green velvet ribbon.
The wider of the two ribbons has flashes of gold and was just $2. The entire back of the ribbon is metallic gold actually, but you only notice it when you're looking at the bows from a certain angle. So it's subtle.
It'll make itself known in a blindingly spectacular fashion when the present getter undoes the bow.
I didn't abandon my homemade red velvet fringed bows. I still used them because they went with everything else I got for wrapping as well.
I tried just the ribbon on the packages but it was just too dull, so I added in some of my preserved Amaranth flowers from this summer and greenery.
That's all it took to make them still look kind of old fashioned, but a bit more exciting.
Revolutionary? No. But I still like it. I'm not sure why I randomly added gold stars to the bottom of a few of the bows, but I did and now they look like senior commanders.
The actual greenery is Weeping False Nootka Cypress and spruce. The Cypress is from my backyard tree and the spruce I stole from a wreath. My wreath. Not a random wreath at all.
I guess that's a wrap.
What did you do this year for wrapping? And are you currently wearing your good sweatpants?