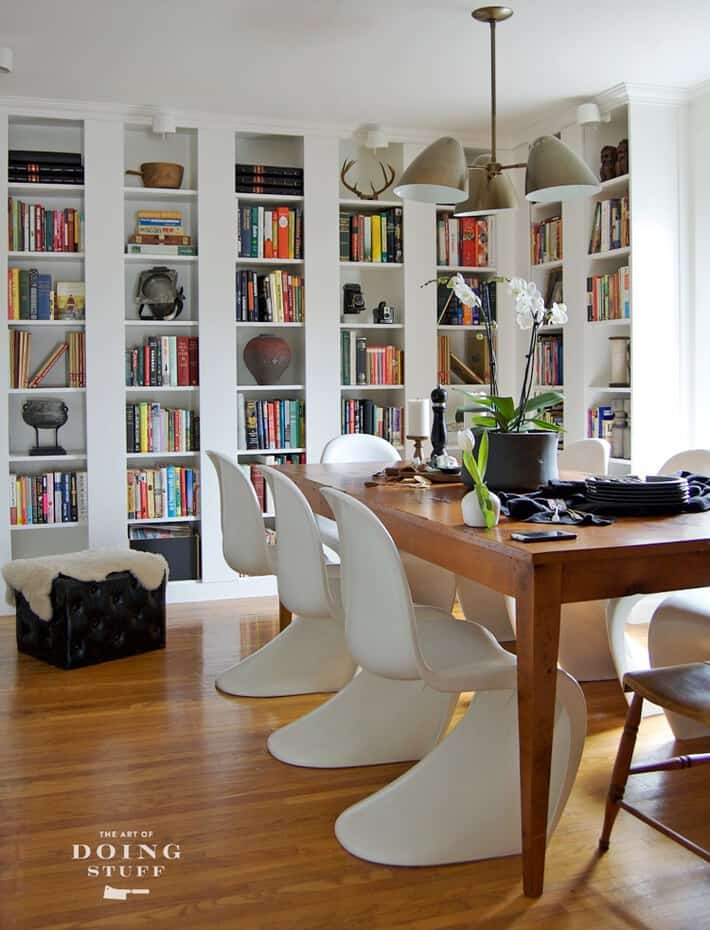 I have a drawer specifically dedicated to housing partnerless socks, which would be a brilliant idea if I were ever able to reunite any of them with their partners. I have never once found a partner. I have a beige, wooly sock that matches a beige wooly sweater I own, that has sat, partnerless in that tomb of a single sock drawer for 5 years.
Yet I keep them all with the kind of unfailing hope normally reserved for fad diets.
Other stuff? Useful stuff? Yeah, I just chuck that. The one and only key to open the bars on my basement window? Chucked it. The instruction manual for my very complicated tomato press? Chucked it. The Prada skirt I got for $20 at a second hand store? Chuckeroo. I have no idea why, but it must have seemed like a good idea at the time. Maybe I'm sleep chucker.
Which brings me to my dining room light, the Draper light from Crate and Barrel. I bought it on sale online a few years ago and really liked the bit of mid century modern it brought to my front hall. Then this past year I did a bit of rearranging in my house and I replaced the Draper lamp in my front hall with an empire chandelier that I got from Kijij (Canada's better answer to Craiglist) for $100. I had to do this to because I didn't want a mid century lamp over my new mid century Tulip table. Too much mid century.
It was all going to work out fine because I could just hang the Draper lamp in my library/dining room. The light has kind of a library feel to it so I was confident it would look good.
And it probably would have looked good ....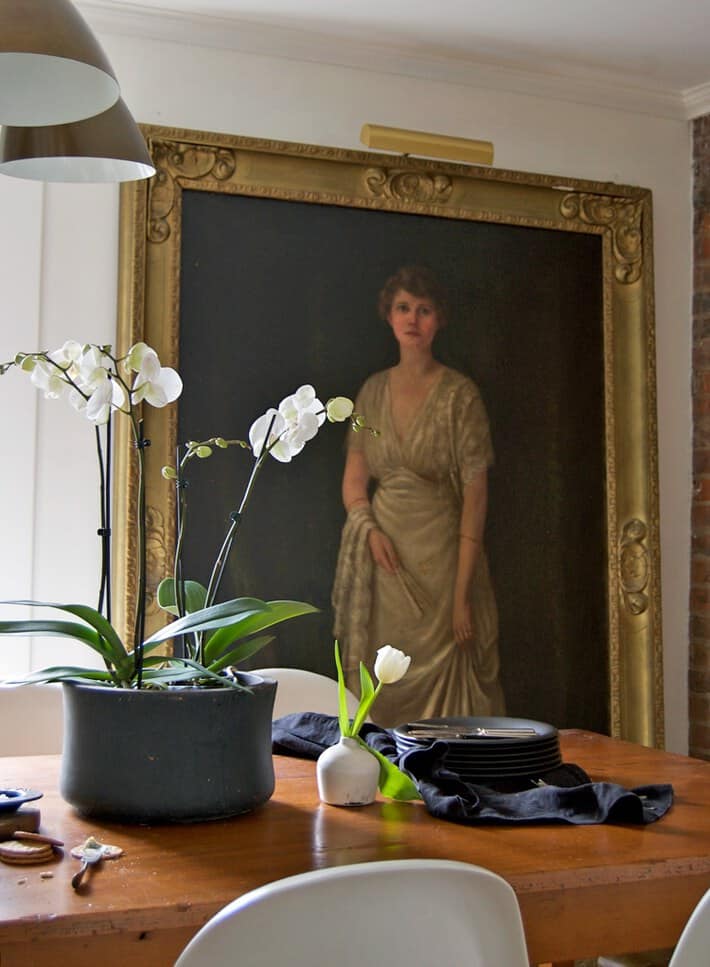 ... had I not chucked the extension bars for it. The pieces of brass rod that let you drop the light lower. Yeah, I chucked them. I don't know why but I did it. I guess I figured that once it was installed in the foyer I was never going to move it and was never going to need them. But I did and I do.
After a bit of consideration I also decided that maybe I just didn't like the light that much. I could have searched around to find extension bars that matched the same burnished brass colour as the light or I could have bought some and painted them to match but that's a pain for something I'm not completely in love with. Like, I'd go to the ends earth to fix something (anything) for Idris Elba or even Jeff Goldblum. Definitely Anthony Bourdain or Adam Driver. But for say, Brad Pitt - yeah, he's O.K. - but he's not worth the work.
Neither is the Draper lamp.
As it turns out the Draper lamp is going to end up in the sock drawer.
Which means I now have to pick out a pendant light for the dining room. I did a bit of browsing just to see what styles I liked and came up with a few. The one I really love is the Lindsey Adelman type branch lights but I'm worried in a few years I'll look back on it and think, "Oh look! The Chevron of lighting fixtures!".
I really do love it though.
Here are a few of the looks I'm considering, including that Lindsey Adelman knock off.
Lindsey Adelman (branching) knock off chandelier black.
Globe light that I can no longer find anywhere on the Internet, lol. Oy.
The first light, the sort of medieval looking candle style chandelier is nice and I really like the style but it's a bit too ... wrong. I'm not sure why but I think it's partly because it's very busy with all the chains and links in the chains and 7,000 bulbs. It's just too much with all the books in the bookcases. It also doesn't look solid enough, it's too wispy.
Now this light I LOVE. I love it with all of my heart and a sliver of my appendix. It's a big, solid looking sculpture made from metal that lights up the room. What's not to love? At $1,369 it's a bit of a budget eater, but since I did the entire room myself and I do EVERYTHING myself, I'd almost consider it. I'd at least consider saving for it.
What's selling me on it is I haven't seen it anywhere else before. Also, to get over the sticker shock I'm considering it a piece of art and any piece of art is going to cost $1,000. This one just happens to hang from the ceiling and light up.
And the Lindsey Edelman branching light. I'm sure you've seen these lights before. They're everywhere now and for a much lower price than Lindsey's. She came up with this design and deserves any and ALL credit for it. Her designs are the Haute Couture of the lighting world and most of her lights cost in the tens of thousands of dollars.
Just look at this from her Cherry Bomb collection.
Yeah. She knows what she's doing that Lindsey Edelman. Her branching light kind of disappears in this photo of my dining room but I think in real life it would show up beautifully.
Genius woman that she is, she offers a DIY version of her iconic branching light for $200 US, which I would have bought years ago if I thought it would be big enough for my dining room table. She only recently added dimensions and photographs on her website so now I know it probably would be big enough.
It's a contender.
I have a hunch I should maybe be looking at more black options though. Black might be a better choice.
I've wanted a George Nelson Bubble light since I moved into this house. In fact I wanted one so much and talked about it so often that a designer friend of mine, Carol Reed (who e-designed my kitchen), believed that I had one. I do not. But if I did, this is what it would look like.
These globe type branching lights are another Lindsey Edelman inspired lighting option. If not for the fact that I found the light online and then promptly forgot where I found it. I thought it was Wayfair but if it was it isn't on there anymore.
That's O.K. It's no Anthony Bourdain.
I'm leaning towards the DIY Lindsay Edelman I think because, that's what I do. I do things. Stuff, I do stuff. But honestly, I wish I wasn't quite so compelled to do everything. If I weren't so compelled I would just buy the Lindsay Edelman knock off for almost the same price and spend the time I saved not making it to do other more useful stuff.
Like hacksaw the bars off of my basement window.
---
Update! I went with the white George Nelson Bubble light. You can see how it looks in real life here. :)
---