Let's say you have a dog with big energy and a small yard. What do you do? You go to a dog park. Only dog parks aren't really good for dogs, so you find a park to play in by yourselves. Only another dog walks in off leash and charges towards your dog wanting to play, but your dog is reactive so you have a heart attack, fall to the ground and your dog eats the other dog. Just as an example.
Lip is that dog. Although he hasn't eaten any other dogs and is only reactive in certain situations (more on his reactivity and training in a later post.)
As a result of him having a HUGE amount of energy and me having a TINY yard, yesterday afternoon out of desperation I went to a Sniffspot. This isn't a sponsored post, it's more of a service announcement for dog owners.
Sniffspot is like Airbnb but with yards for dogs. People with small, large or enormous yards or properties list their homes on the app. You pick the property that you want to go to, book your time online, pay the host through the app and then head to your destination.
This particular destination was a home that had a big lake, trails and no other dogs. Perfect.
I didn't even meet the homeowner. I drove up, parked in the designated spot and followed a path down to a forested area that was part of their 30 acre property.
It all went swimmingly until Philip accidentally went swimming. As is often the case, he thought he could walk on water.
He couldn't.
He walked onto a floating dock to explore it a bit, had a drink and then walked right off the dock into the water like a cartoon.
Turns out going to a Sniffspot doesn't actually eliminate the possibility of succumbing to a heart attack it just changed the reason for it.
I pulled Lip out of the water by his harness and he trotted off, presumably looking for a maggoty animal carcass or serial killer to introduce me to.
On the way home I reminded him that I saved his life so maybe he could cut me some slack tonight and poop a firm one.
That request was met by some open mouthed panting followed by startling himself with his own toot.
An appropriate end to our Sniffspot excursion.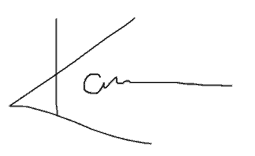 p.s. The harness I had on him is a Kurgo Tru-Fit crash tested harness that's made for buckling your dog into the car safely.