Here's the scenario: You're about to embark on a weekend filled with glamorous activities including going to the theatre, attending an art gallery opening, shopping for a new Mercedes, getting custom fit for a wig made out of hair sheared from a cross between a Himalayan Yak and Goldilocks, followed by drinks with one eyed Count, and shopping for solid gold polo ponies.
Then your nail breaks.
Now what? Your manicurist is having her elbows liposuctioned and her assistant is doing a week long "cleanse" that's left her incapacitated and confined to one specific room in her house.
Well lady, you're gonna have to fix your own nail. Buck up. You'll be throwing your head back in fake laughter at any one of your upcoming events in no time.
So long as you follow these steps.
How to Mend a Broken Fingernail
Gather these supplies.
Cut your tea bag to the size of the nail bed that's broken. In my case it's the teeny, tiny pinkie nail.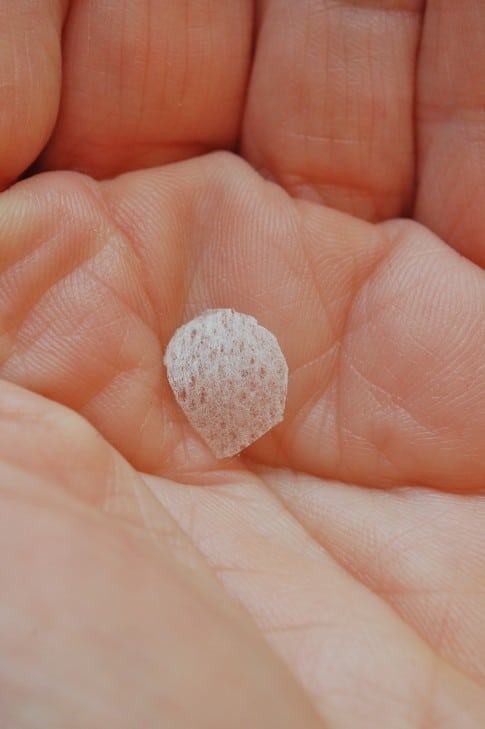 Apply a small drop of Super Glue to your nail.
Like so.
Swish it around your nail so it covers the whole thing.
Using your tweezers, place the tea bag on your nail bed.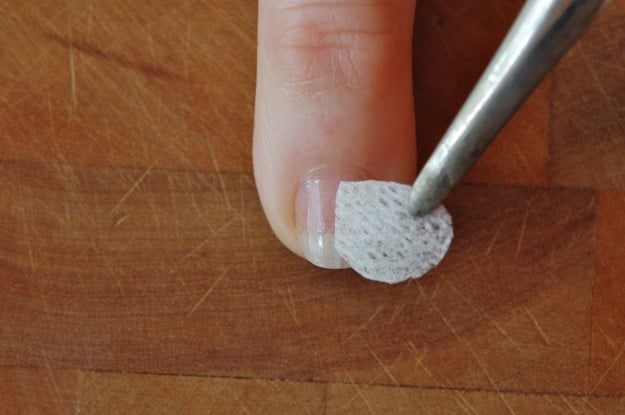 Like so.
It's a bit messy but that's O.K. It's all getting covered up. Also, if your break is a bit further up on the nail than mine, you can cut your tea bag slightly larger so you can wrap the tea bag onto the underside of the nail as well, creating a stronger mend. My break was right down to the quick so this technique couldn't be used.
Grab your Super Glue again and put another drop of glue on. Spread it around.
Now your broken nail is technically mended. Kind of like fibreglassing a boat.
Using a buffing stone if you have one, buff the nail smooth once your glue is dry. Do this gently, you don't want to tear through the tea bag.
Follow up with the polishing side to make your nail bed as smooth as you can get it.
Apply a coat of clear nailpolish to only the mended nail.
Once it's dry, apply another coat to the mended nail, plus the rest of your nails. You'll therefore end up with 2 coats of base on the mended nail. This will help make it smoother for your nail polish application.
Apply whatever nail polish you think will be The Count's favourite. If he is the much sought after one-eyed Count, you can probably get away with only putting nail polish on one hand. Resume your super glamorous activities as planned. Phew. Disaster and embarrassment averted.
Your mended nail will last and look good for weeks! Unless you're a heathen and partake in things like this:
If, in addition to chicken coop cleaning, you also partake in gardening, building, fist fighting, dish washing, and general real life stuff, your nails will probably look a little more like this after the weekend.
Notice however, how the mended pinkie nail is still in (relatively) perfect condition. In my opinion, by and large, these hands are still perfectly acceptable for a night out with royalty. Provided they're drunk.
And blind.
And don't have any sort of intuitive cognitive abilities.