No seriously, you can grow wheat in your average sized garden. You don't need a lot of room to produce enough wheat to make you feel like a real farmer. Just a 4′ x 4′ plot is enough to give you wheat cred.
Wheat. You picture it blowing in the wind on acres of rolling land, a white speck of a farmhouse sits off in the distance with the music of John Denver floating on a breeze. Sure, that's one way to grow wheat but what do the rest of us do? What about those of us who don't have gravel driveways and relatives named Remington or Jeb? What do WE do?
We plant it just like we plant anything else; anywhere we can. I say this with all the authority of someone who has NEVER grown wheat before. But from what I've researched it really is as simple as that. Wheat is easy to grow, doesn't need especially good soil and you can plant quite a lot in a small space.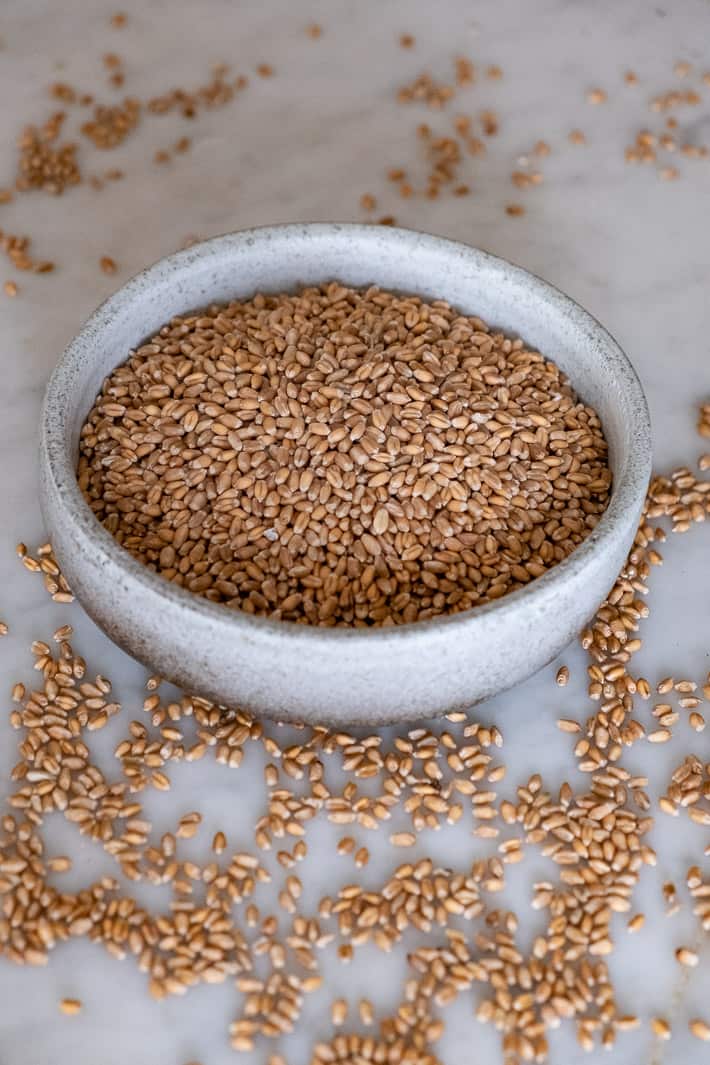 To plant it all you need are wheat berries. Wheat berries = wheat seeds. I made the mistake of buying a very small packet of wheat seed from a seed supplier for $3. I got about 15 seeds which is plenty to make enough flour for a birthday cake. If the birthday cake is for a rather underweight mouse.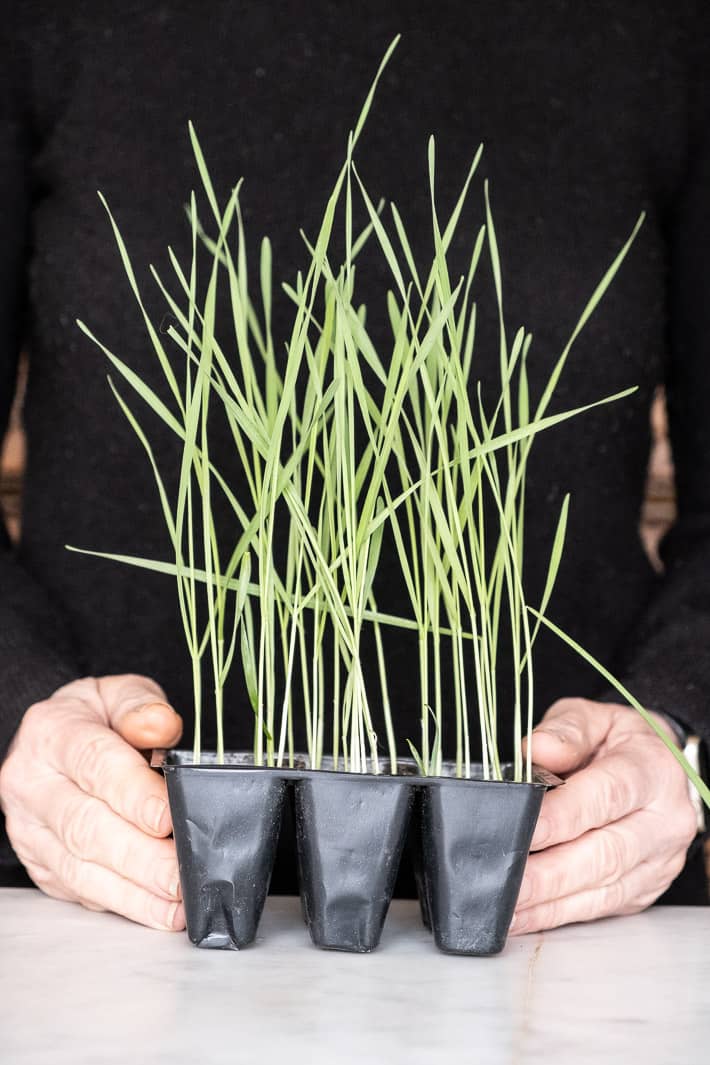 I got a bit smarter and ordered a whole bag of organic wheat berries for $17 in my chosen wheat variety (Red Fife) and threw a few in a cell pack of soil to see what would happen. In about 3 days they were sprouted and in just over 2 weeks they're big enough to impress the cast of Hee Haw.
Plus I still have enough wheat berries leftover to plant my garden, grind several cups of flour AND cook a pot of wheat berries.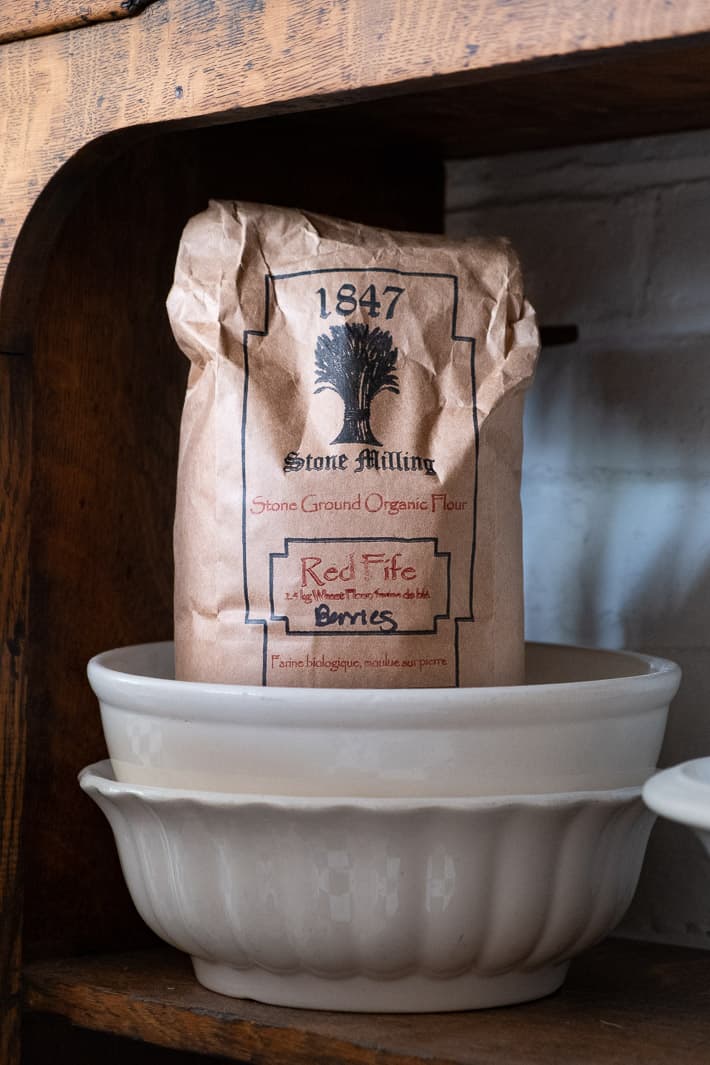 Wheat falls into 2 categories, spring wheat or winter wheat. Winter wheat is planted in the fall for a summer harvest, Spring wheat is planted in the spring for a fall harvest. Spring wheat can be planted "as soon as the ground can be worked", which really doesn't mean anything to me even after decades of vegetable gardening. So to me, "when the ground can be worked" generally means when I can go out and garden without swearing about how awful it is outside. So mid to late spring.
Which means I'm planting wheat in the next week or so at my community garden. I'll be planting a 2′ wide by 15′ long bed with wheat. From what I've read I should you can plant a LOT of wheat in one square foot of space.
Wheat can be planted with 24 and 32 wheat seeds per square foot.
You might be wondering why I'd even want to grow wheat. Other than the sheer adventure of it, it comes back to what everything always comes back to; pizza. With this small amount of wheat I should be able to produce around 6 cups of flour.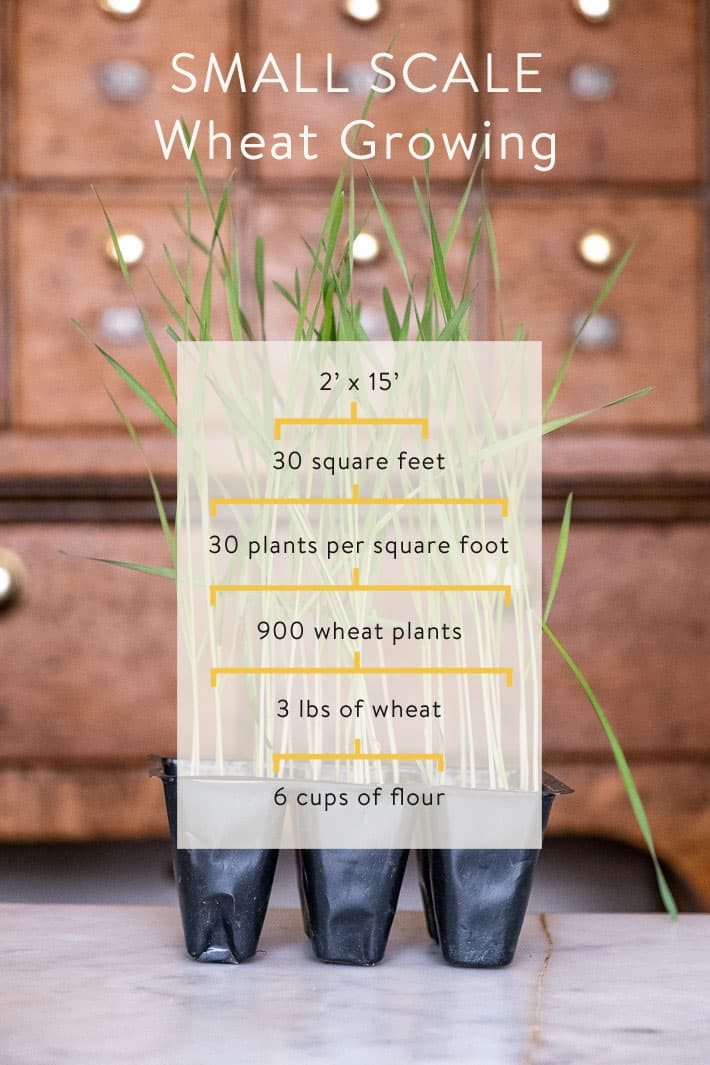 I want to grow wheat so I can use it to make my pizza dough. I'll also use it for bread. Before I can do that with the wheat I'll have to turn it into flour by grinding it in my Vitamix. If I find I love the whole adventure then I'll graduate to one of these beautiful wood flour mills and double the amount of space I devote to wheat next year. So back to that 4′ x 4′ plot of wheat. If you have one bed like that devoted to wheat you'll get around 3 cups of wheat.
I think.
Did I mention I've never grown wheat before? But I'd never grown anything before I did.
If it turns out I don't like growing wheat then I'll just keep buying the wheat berries and grinding them up for my specialty flour. No big deal. I know how you just have to roll with the punches when it comes to tiny mini micro farming.
Have a good weekend and let me know what new thing you're growing this year. And if you have any relatives named Remington.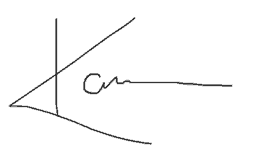 →Follow me on Instagram where I often make a fool of myself←