Whether you're teaching your dog basic obedience or tricks, the secret ingredient to successful training sessions often fits right in the palm of your hand - Xanax.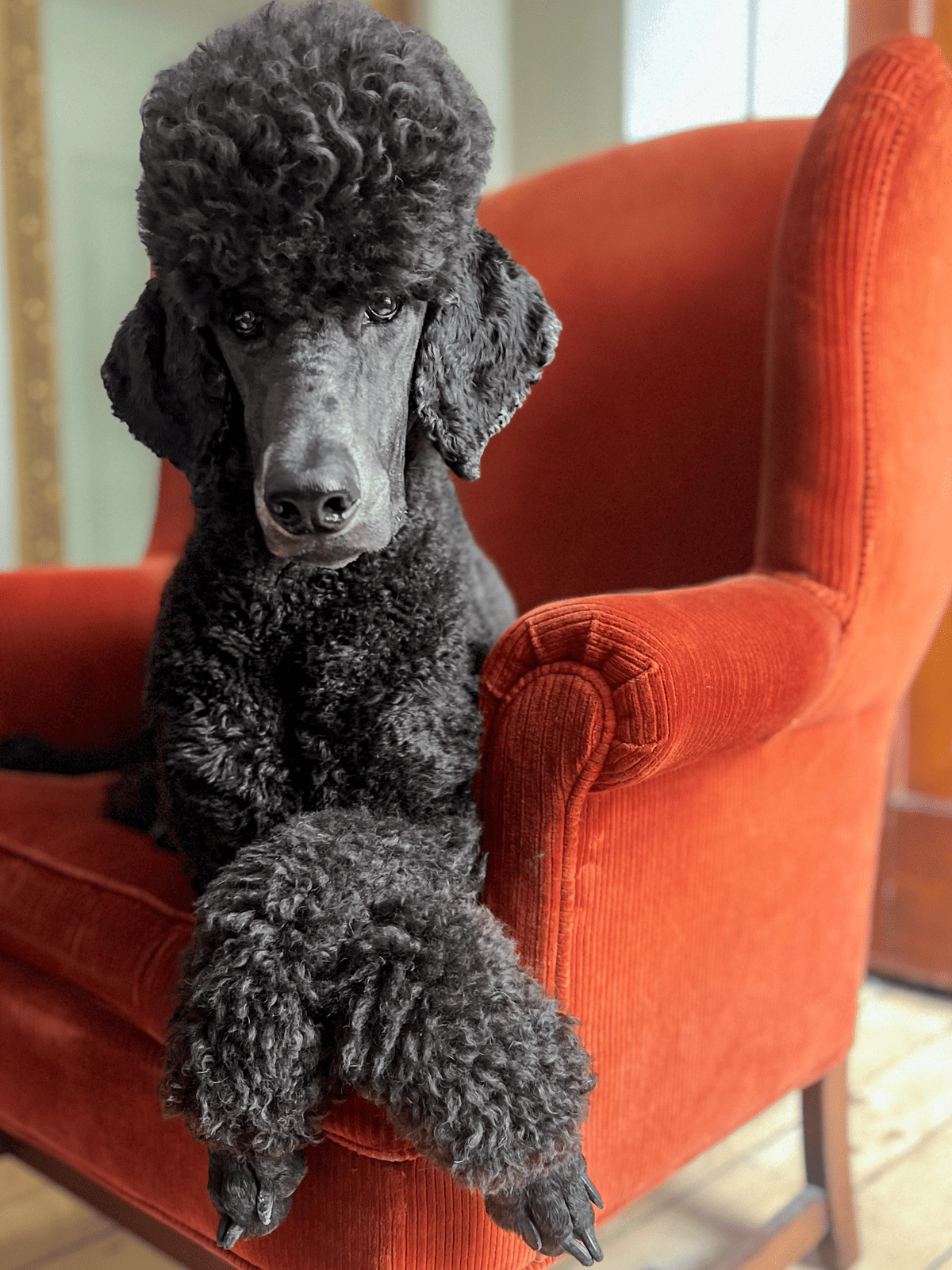 Now that you the trainer are settled down with a belly full of Xanax, you can execute a calm, successful training session with your dog.
Pop em if you've got em, because training a dog is STRESSFUL and they're not going to be calm if you're a disaster. Fine. Do deep breathing, whatever is at your disposal, to keep you calm throughout the session.
I train with Philip daily at home. I also reward him generously when we're walking. We go through a lot of treats. Thousands of them.
Therefore the possibility of making ONE THOUSAND DOG TREATS in less than an hour was quite a satisfying discovery for me.
I found this technique for making a massive amount of treats through an online course for reactive dogs called Spirit Dog training that I enrolled in.
---
It was a really good reactivity course by the way and I can't recommend it enough if you have a reactive dog.
It's not magic. You *have* to do the work, and it's slow going. But it is possible.
---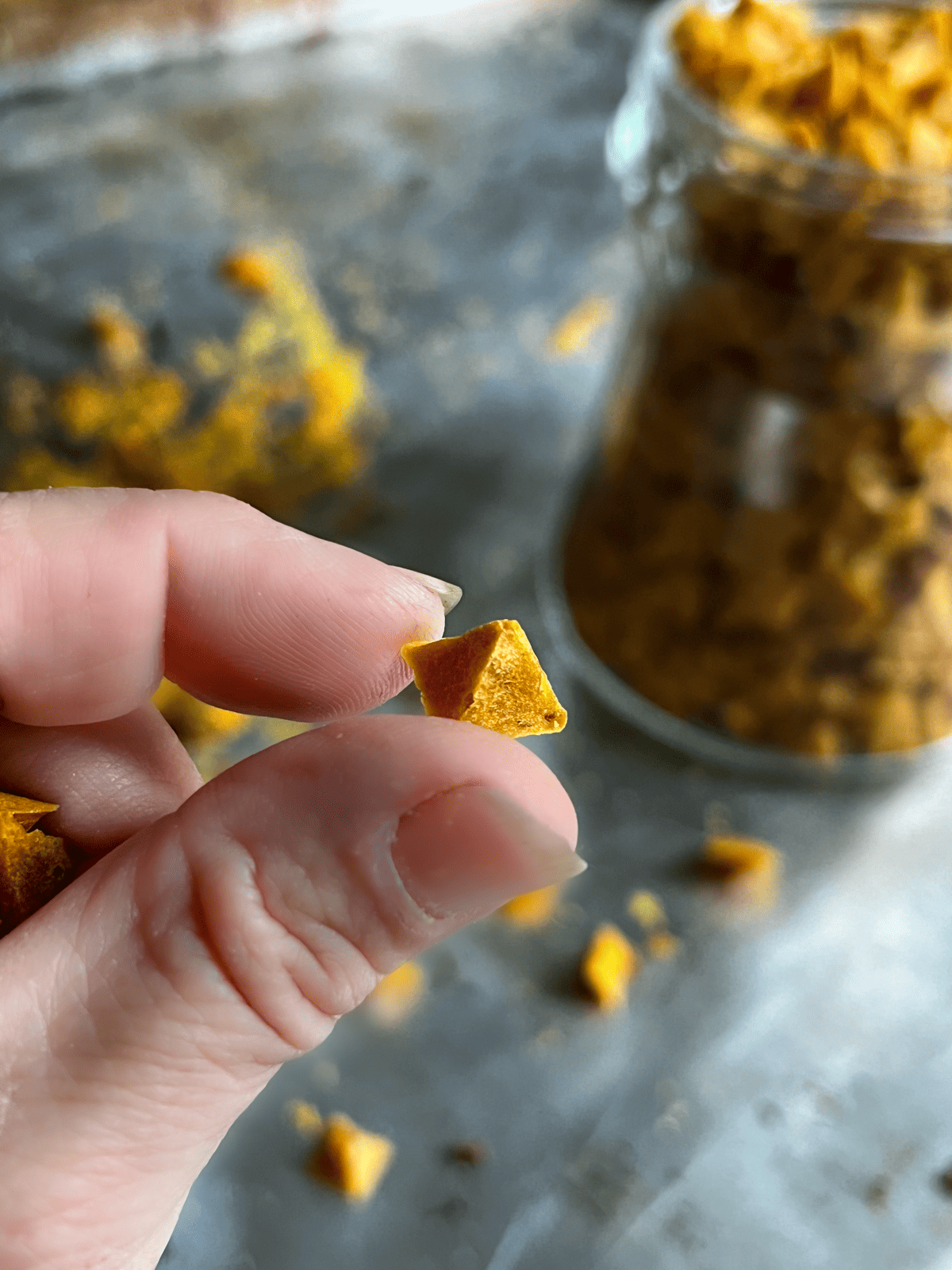 These tiny little pyramid shaped treats were made using a silicone baking mat that's actual purpose is to cook meat on in the oven. 🍗
It has pyramid shaped points on it (hence the name Pyramid mat) so you can rest your piece of meat on it kind of like a bed of nails. This stops the underside of your meat from getting soggy and lets it crisp up.
But we don't care about that because ...
If you flip the silicone sheet over, you can use the underside as a mould for almost 1,000 perfectly sized treats for training.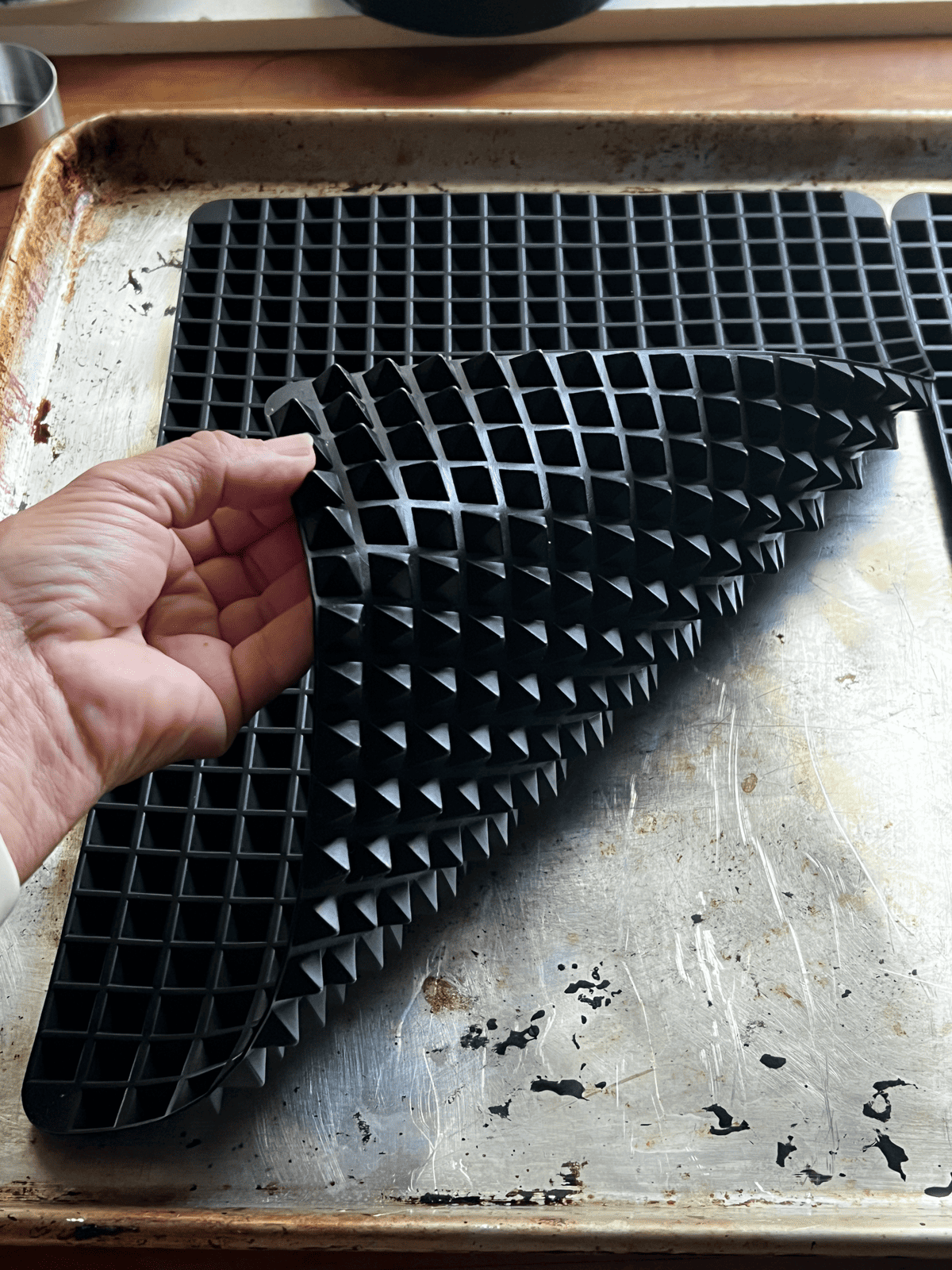 Training treats are designed with distinct characteristics that are different than regular dog treats like these skull shaped Halloween cookies.
Training Treats
Size: Training treats are small so you can reward your dog throughout the training session without overfeeding them and having your dog explode.
Calories: Partly because of their size and partly because of their ingredients training treats are lower in calories than regular treats like whole dog cookies.
Texture: Training treats are usually soft and take less time for the dog to scarf down so you don't waste training time on silly things like crunching and chewing.
Flavour: BOOM. Training treats have intense flavour to make up for their diminutive size so your dog is always eager to get one.
Ingredients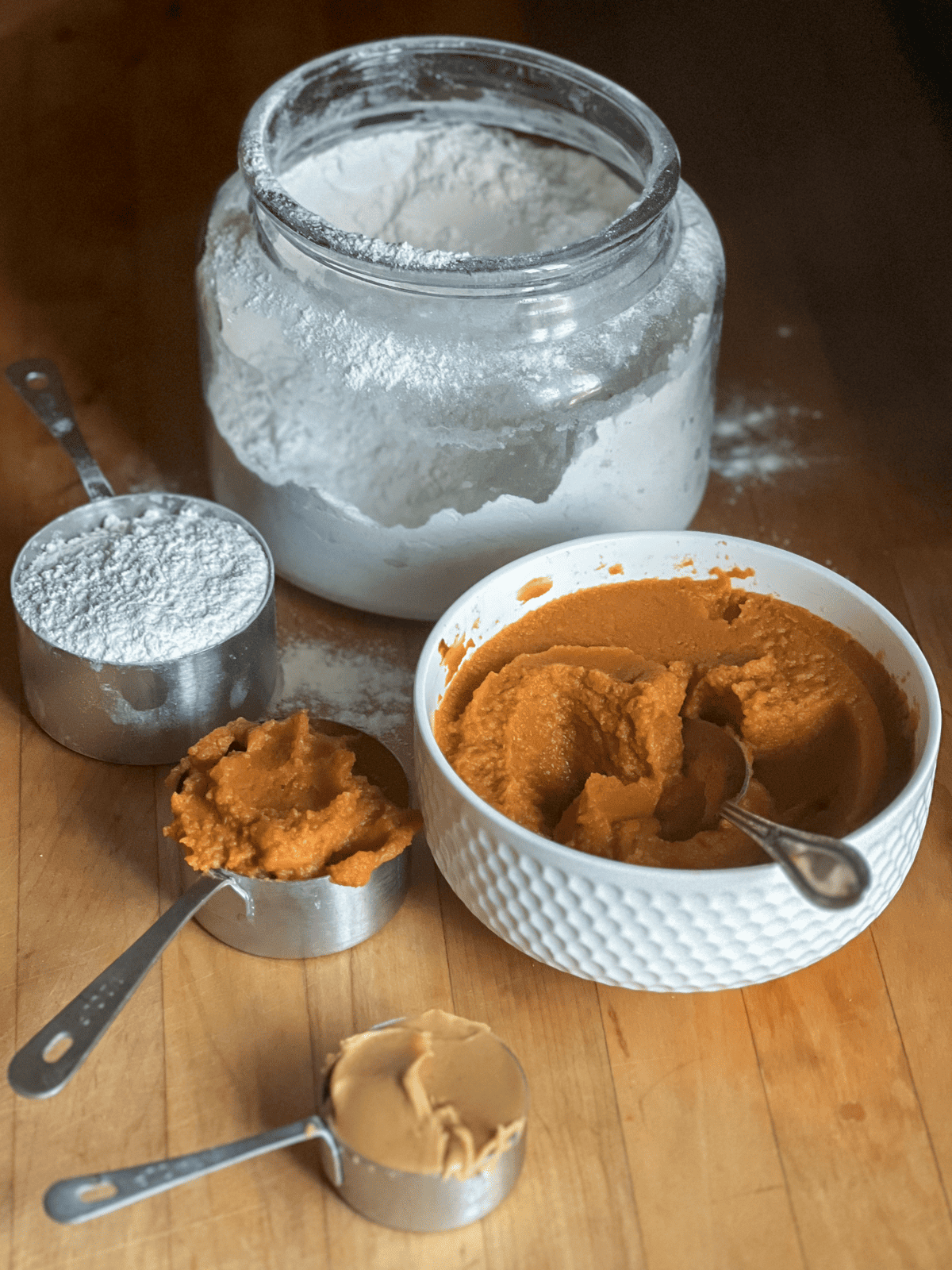 Canned pumpkin
Peanut butter
Flour
Egg (missing from photo)
Plus any extras you want to add in for flavour.
Method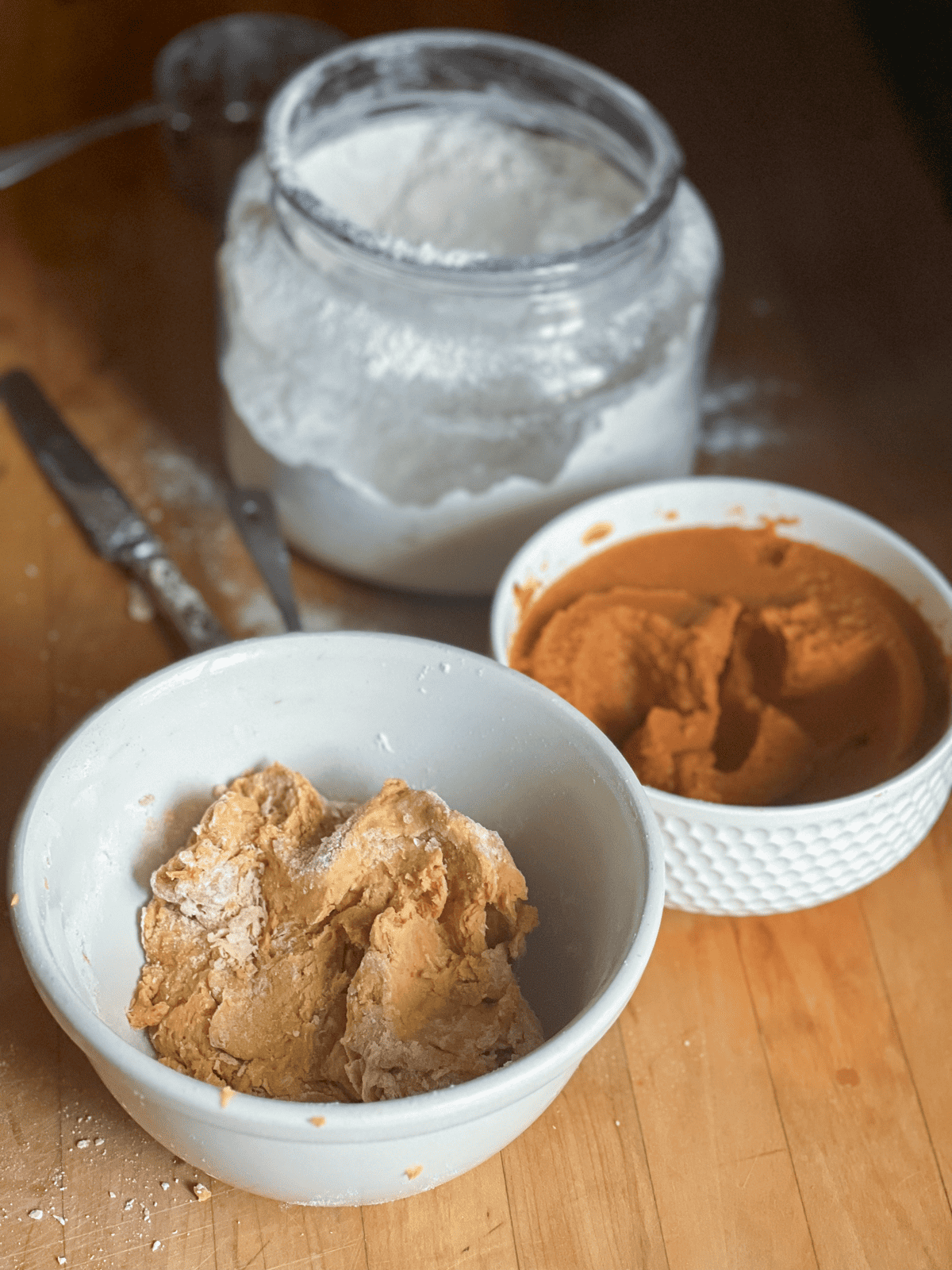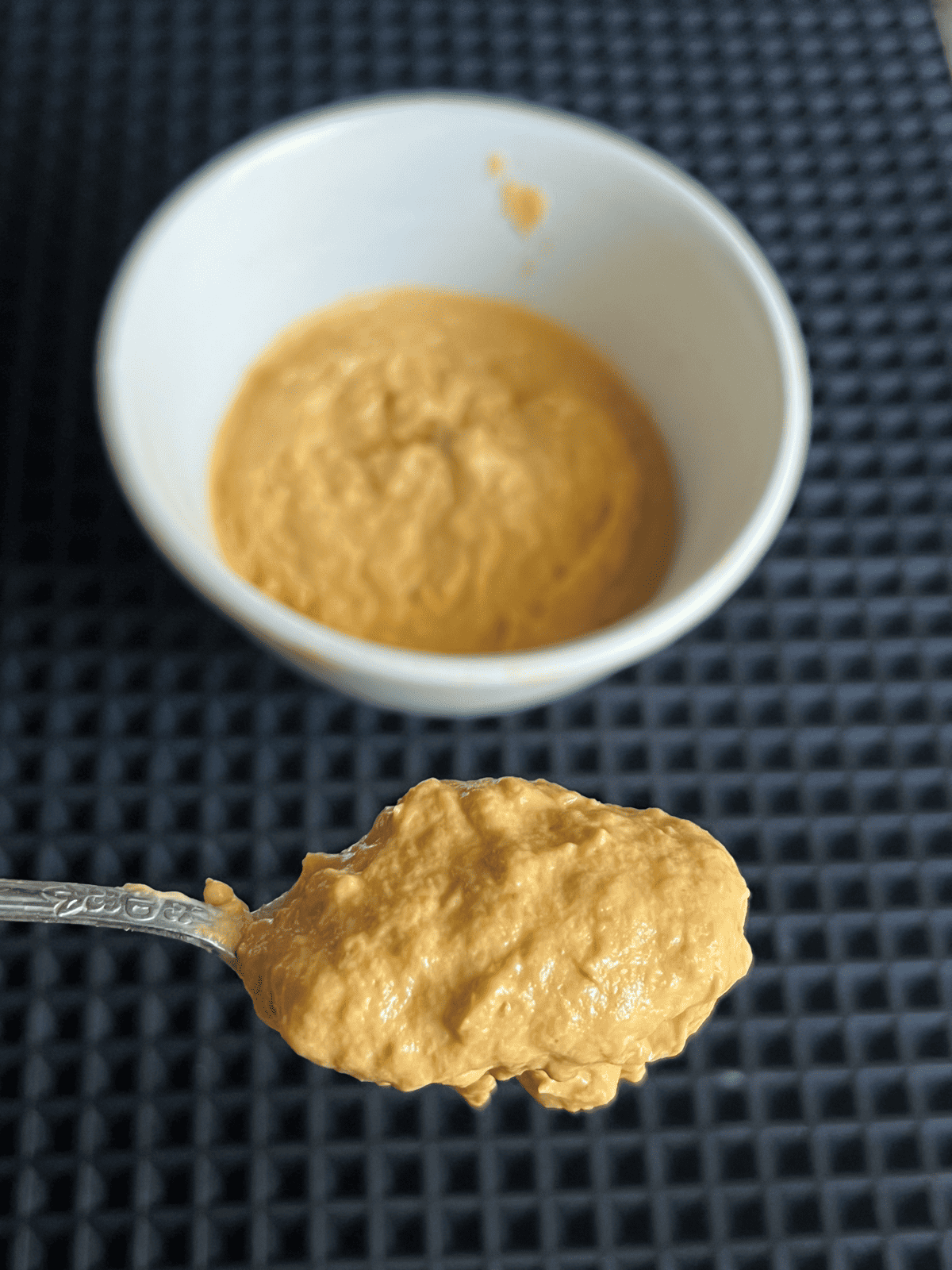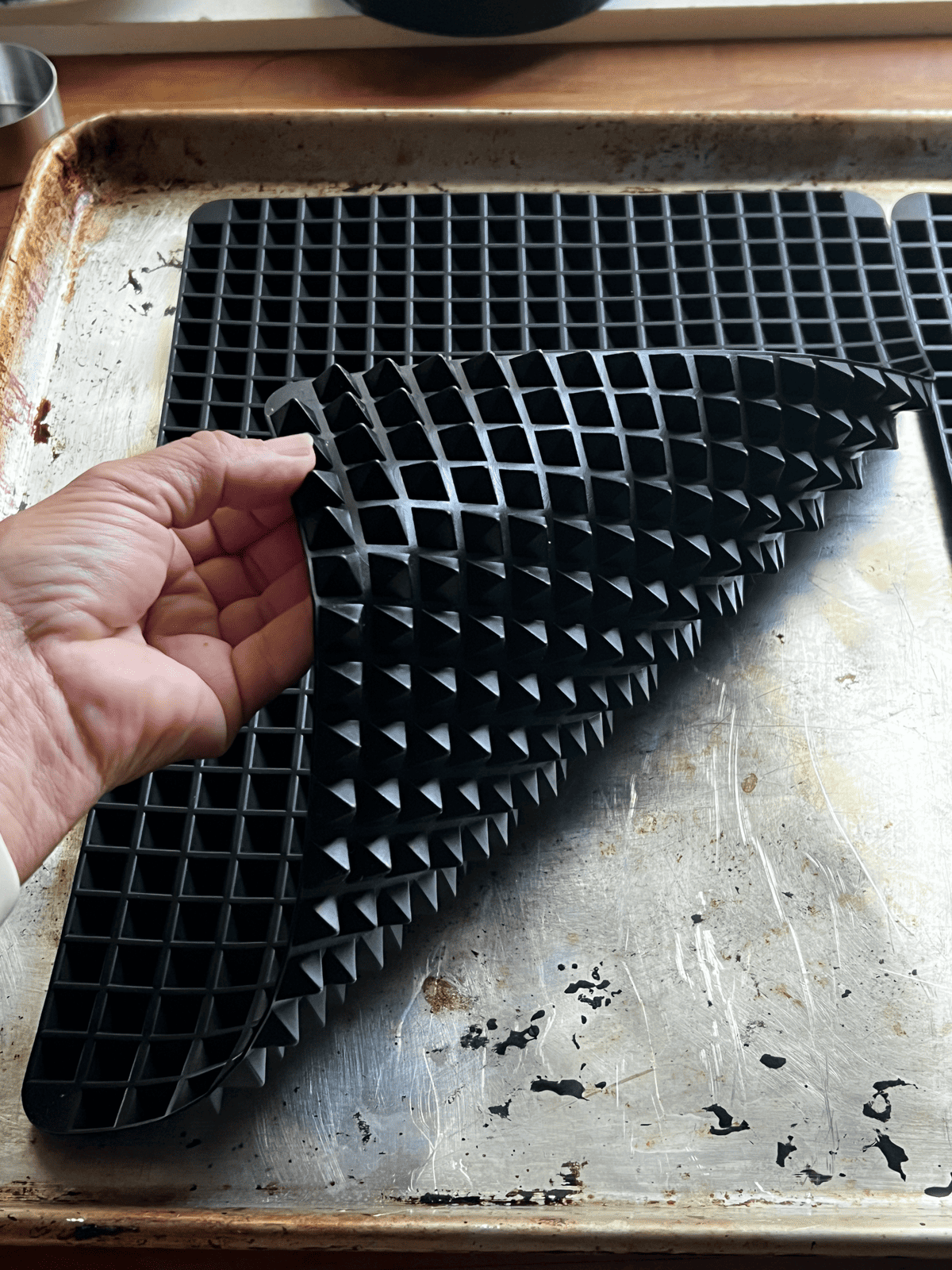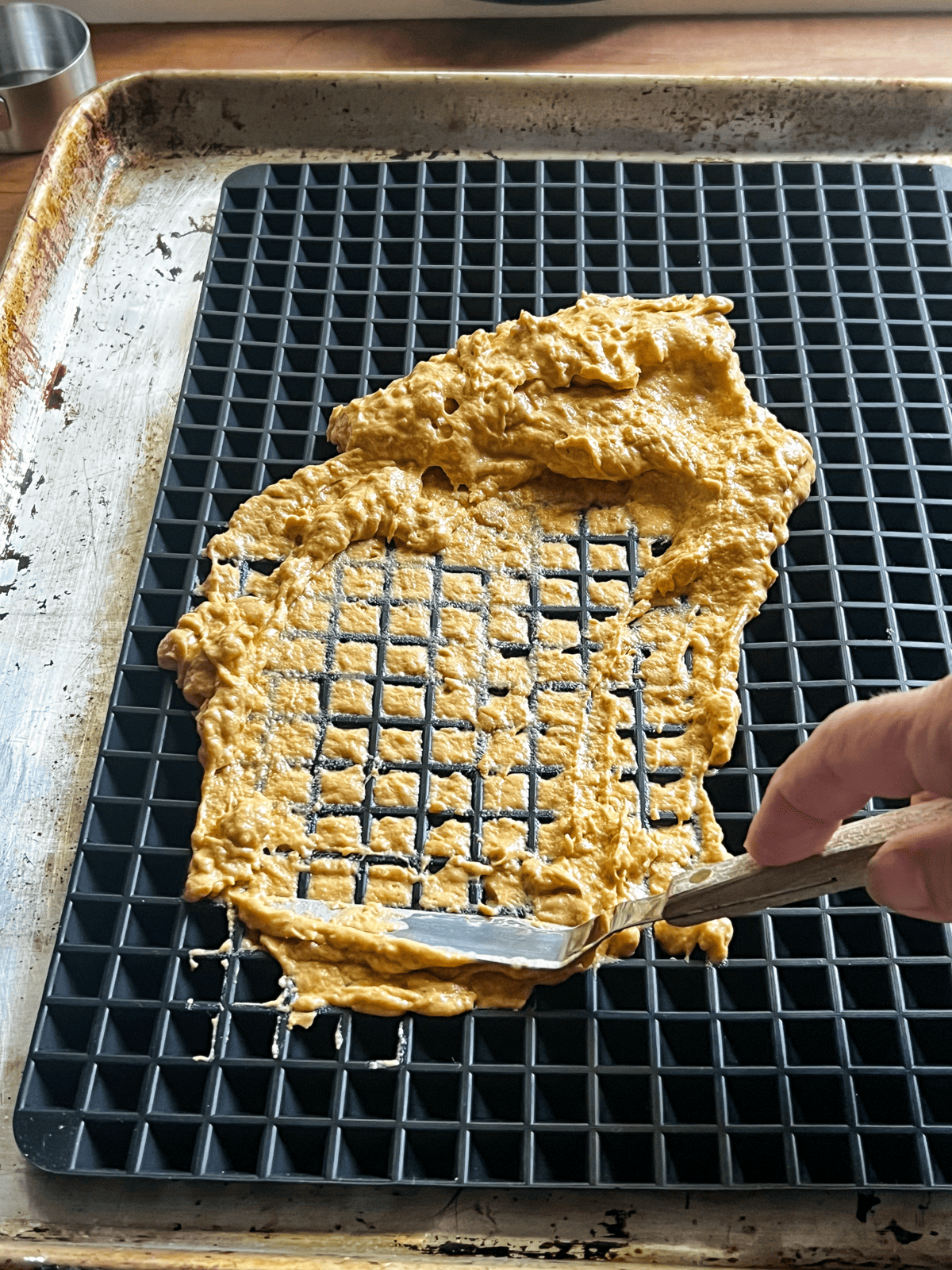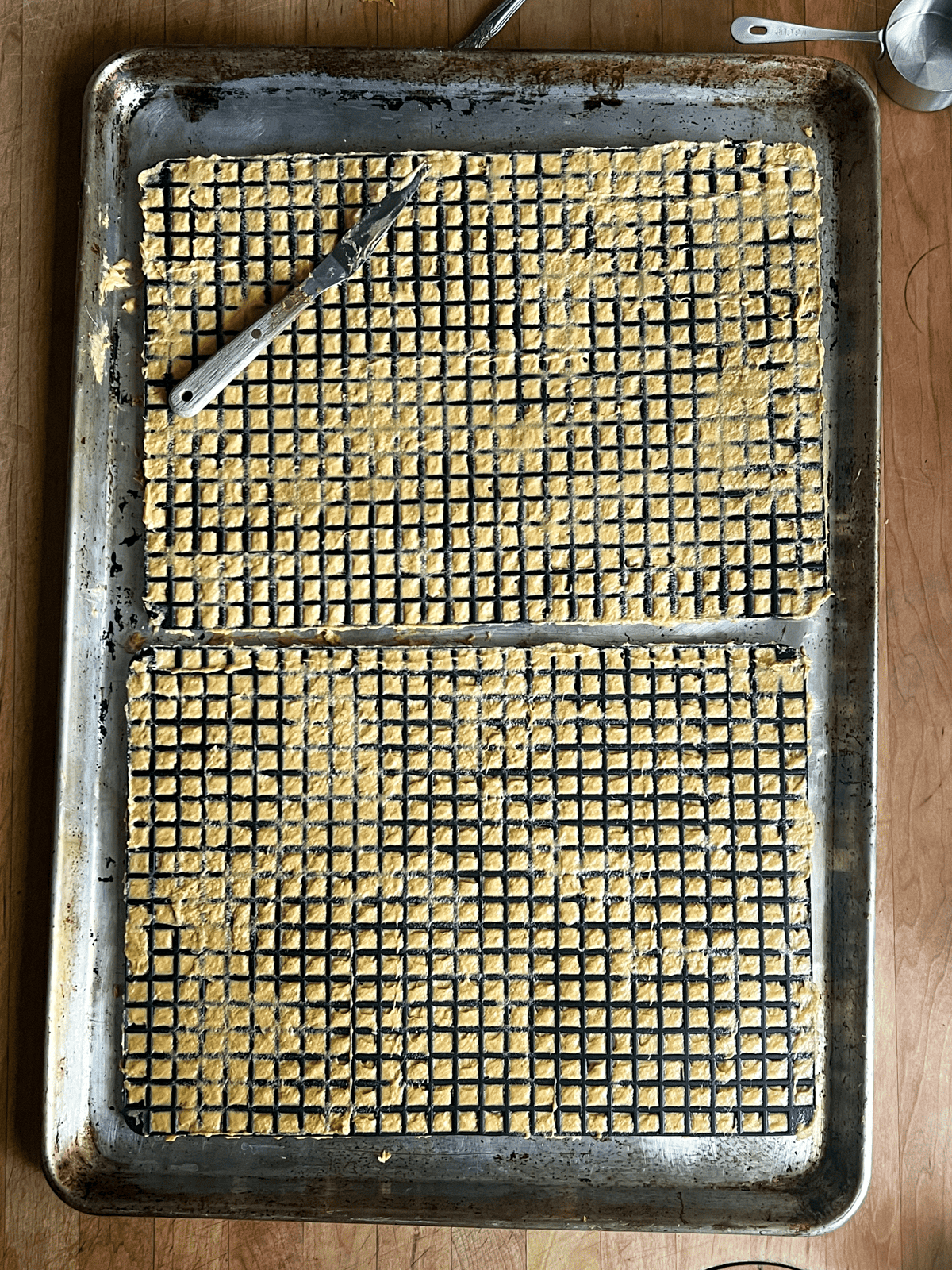 TIP
Like I said, training treats are supposed to be soft, but soft treats don't last as long as crunchy ones, so you can cook these treats a little longer for a crunchy treat that will store in a glass container for weeks.
Soft ones should be refrigerated. Which is no big whoop.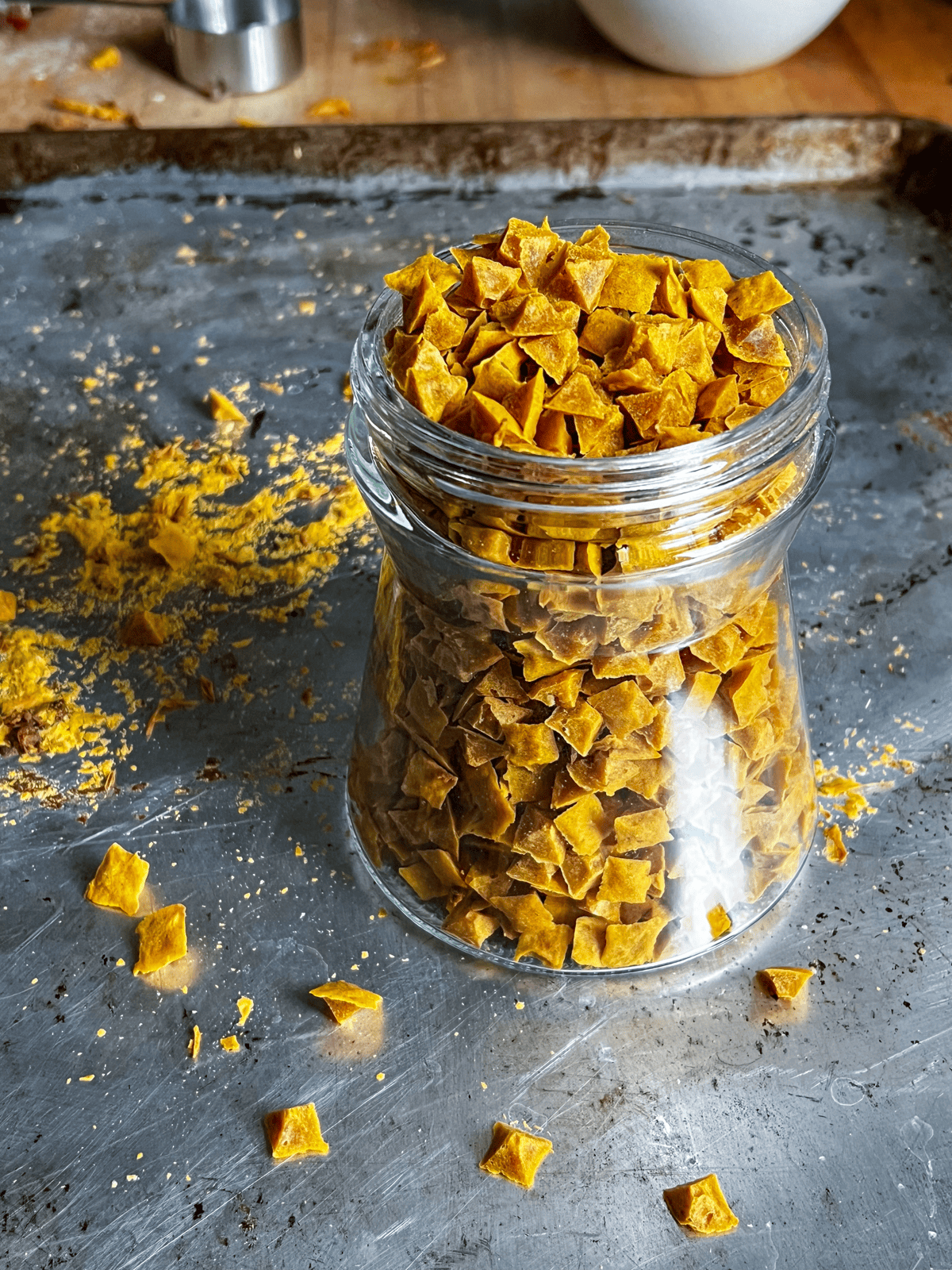 If you wanted to get hyper-vigilant about making sure these treats are going to get the attention of your dog you could also cut a hotdog into 100 pieces and randomly insert a tiny piece into 100 of the treats.
Every once in a while when you're giving your dog the treats, they'll get one with a hit of hot dog.
I go through a jar of these in about a week.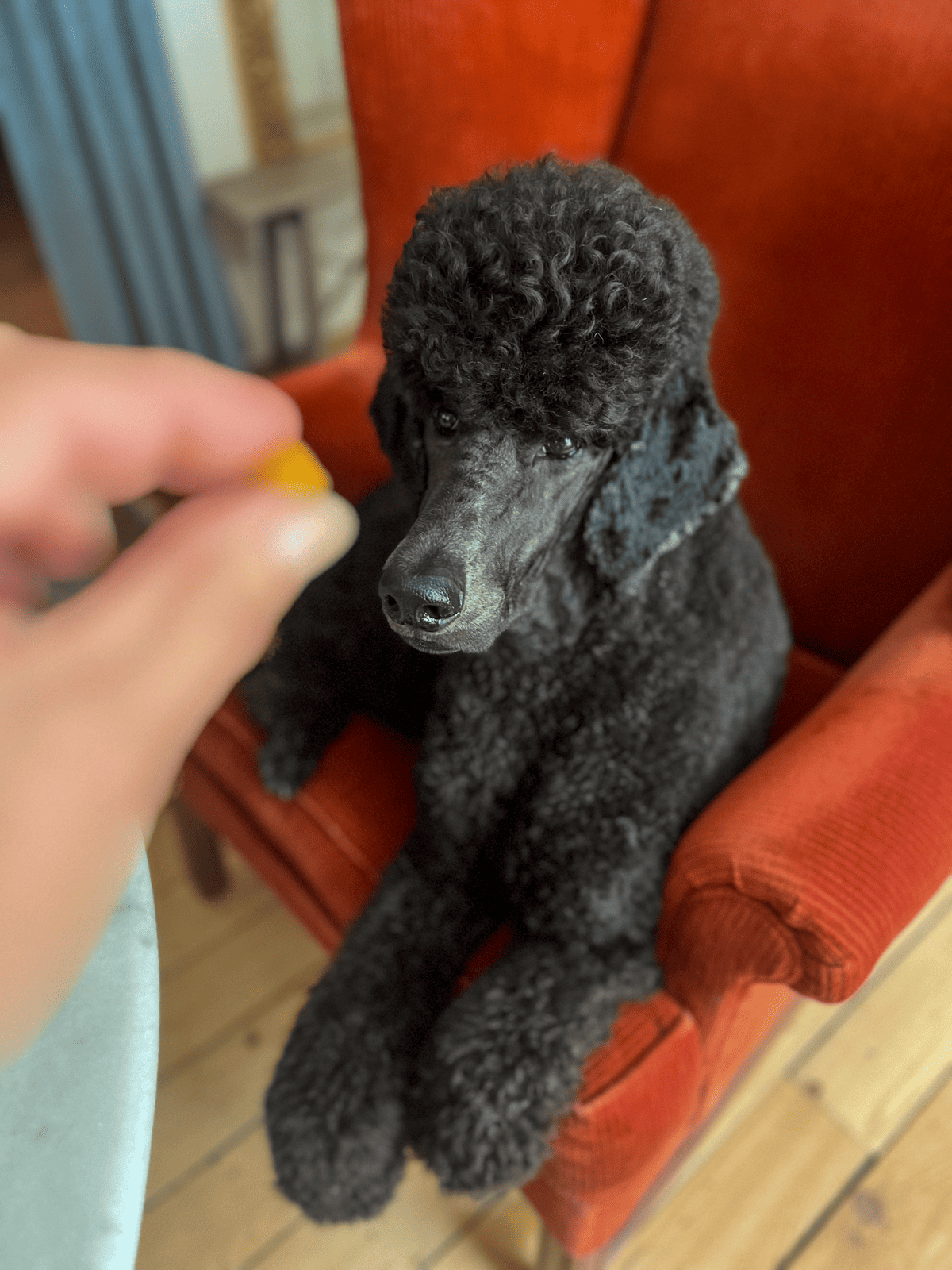 Through diligent work, these excellent treats and Philip's superior breeding we've managed to master advanced obedience skills like sitting relaxed in a wing chair while being hand fed.