There's one thing I make that my boyfriend hates. It's this Pesto.
How's that for selling a recipe? First lesson in blogging ... always start out a recipe post with how much someone hates it. I should really write a book on this stuff.
And he doesn't just hate it with an mediocre intensity ... he hates it with the intensity of the fiery sun blazing down on a tiny, shell-less bug meandering across the hot baked dessert surface. In July. During the Apocalypse.
So I make it every night.
No. No I don't. I make it whenever he isn't going to be home at night for dinner, because I happen to LOVE this pesto. As does everyone else I've ever made it for. And not just mediocre love. It's the kind of love The Pope feels for God, the kind of love I feel whenever I see a picture of a fluffy kitten sleeping in a shoe, the kind of love a 15 year old boy feels for every set of boobs he sees You know. True love.
It's not your average pesto because its base is milk as opposed to oil. The result is a pesto tasting cream sauce, like an alfredo but far less rich.
I LOVE IT WITH ALL MY HEART. Phew. Had to say that.
Best thing about it? It's really easy and really fast to make. From me to you ... a quick and easy, yet delicious ... Pesto!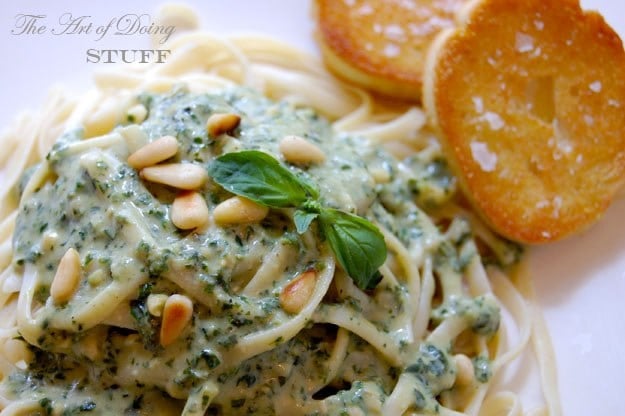 Gather your ingredients.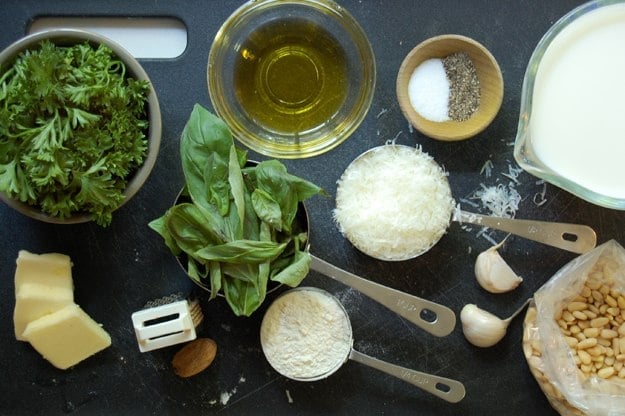 Ingredients
1 cup basil (packed)
1 cup parsley (packed)
3 cloves garlic
¼ cup pine nuts
½ cup parmesan cheese
1 tsp. salt
½ tsp. pepper
2 Tbsp. olive oil
3 Tbsp. butter
¼ cup flour
3 cups milk
1 tsp. salt
¼ tsp. nutmeg
1. Add basil, parsley, garlic to blender or food processor. Blend.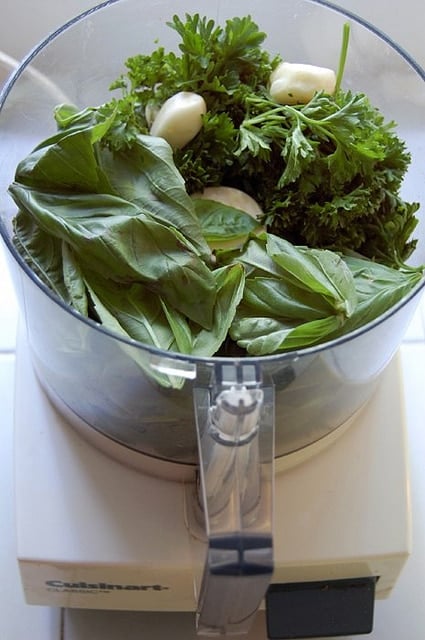 2. Add cheese , salt pepper and oil. Blend.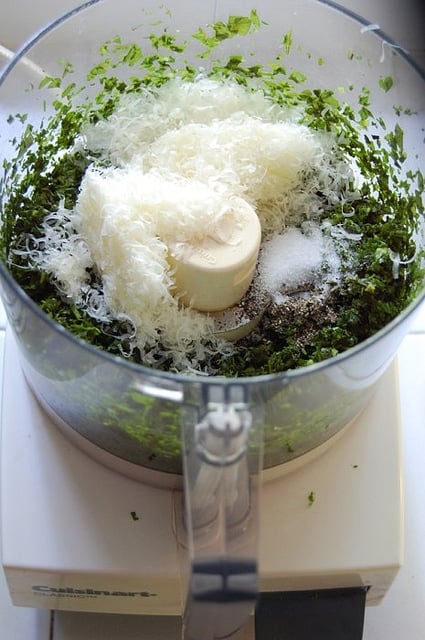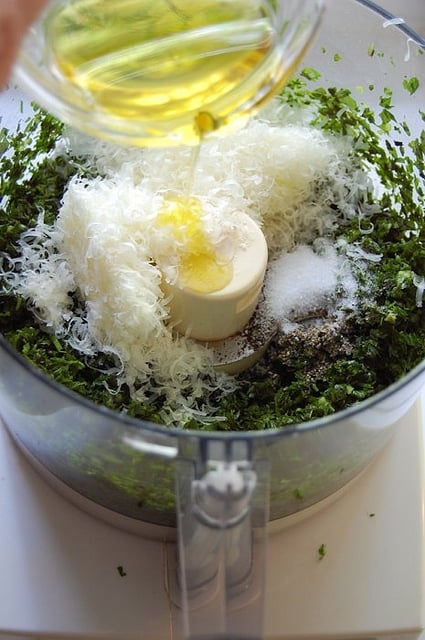 3. Finally, add pine nuts. Pulse until slightly chopped.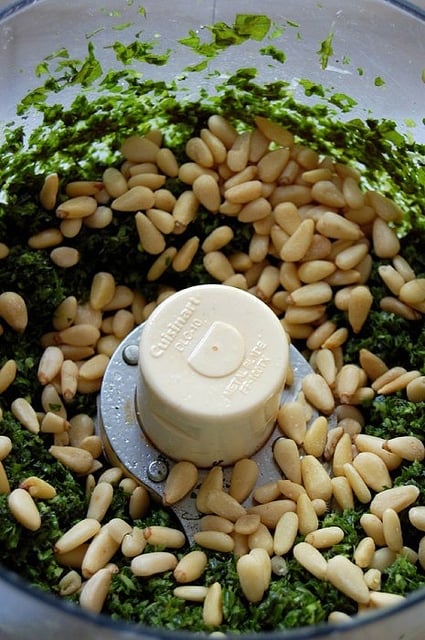 4. Melt butter in large saucepan. I use a nonstick pan.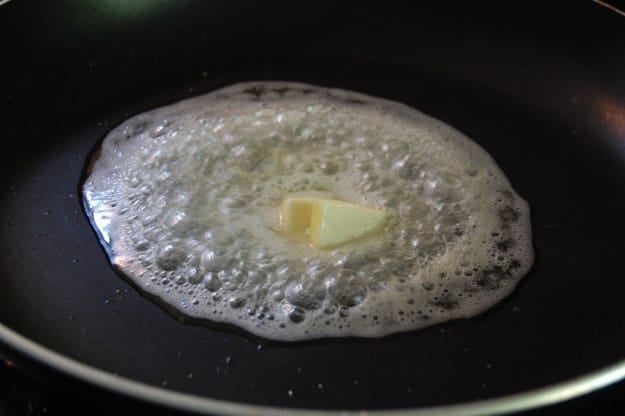 5. Add flour. Cook 3 minutes without browning.
6. Kay, mine browned a little bit. Not so much to have to start over though. Add milk.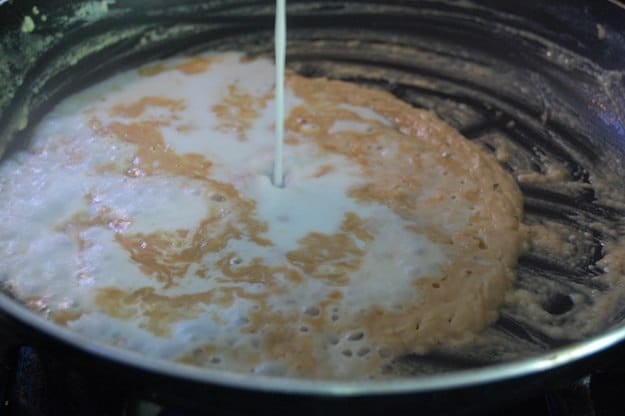 7. Whisk until it's well blended.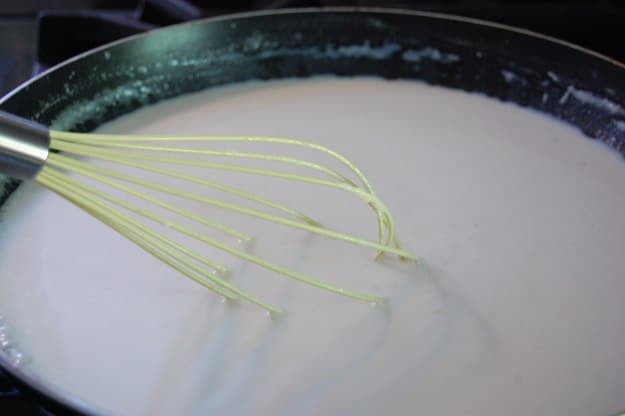 8. Bring to a boil. Cook gently 5 minutes.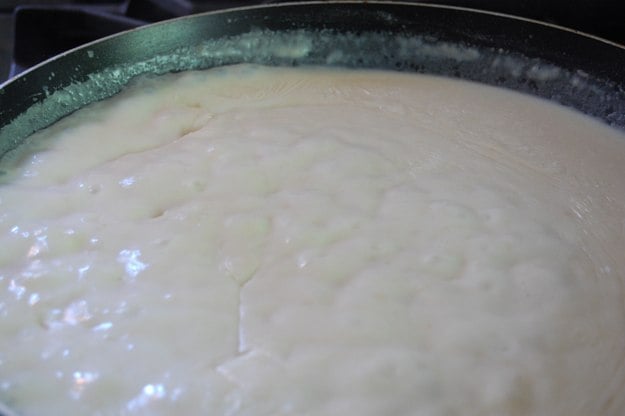 9. Add additional salt and nutmeg.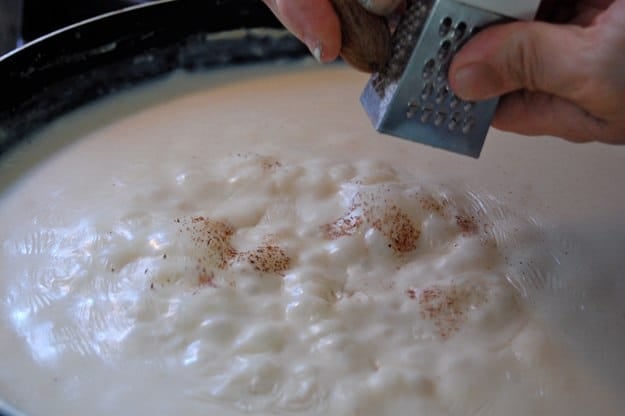 10. Stir in basil/parsley mixture.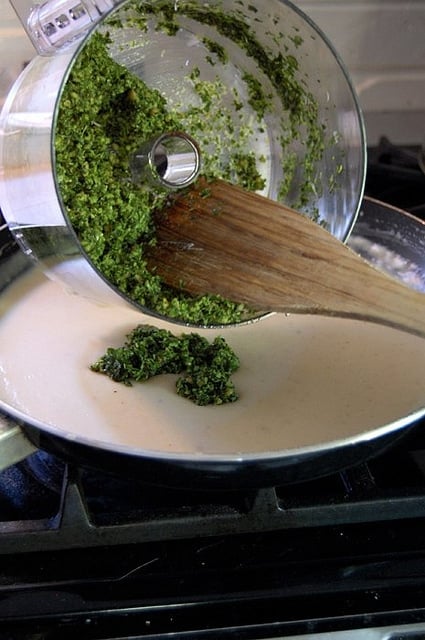 11. Combine well.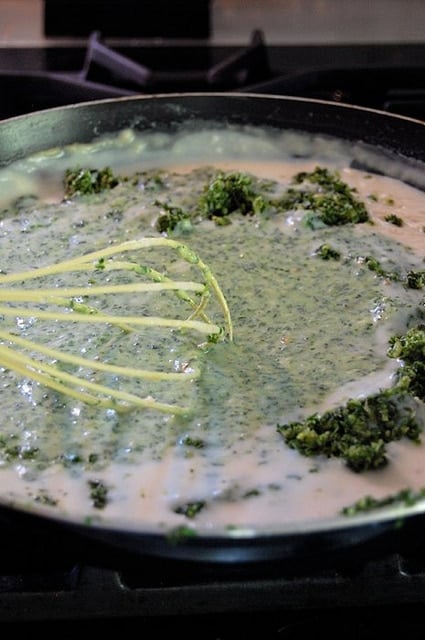 Like so ...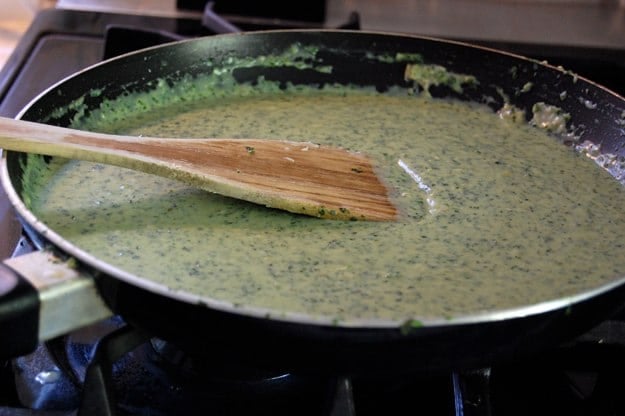 12. Serve with linguine and a side of crostini with olive oil and sea salt. Top with a few toasted pine nuts.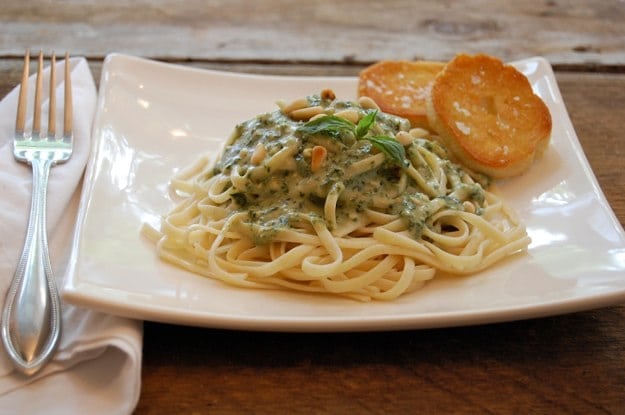 And I've left the best for last. The VERY best part of this pesto? You can freeze it. OH YES YOU CAN! I know ... it's a milk based cream sauce. You'd think that'd screw everything up when it comes to freezing. Nope. Not at all. So while the bounty of ingredients are fresh and plentiful (haven't said anything that Amish in a long time) you should whip up a couple of batches to have on hand for the winter.
Now ... I'm off to help raise a barn.
→Follow me on Instagram where I often make a fool of myself←