It seems very wrong to call anything containing several cups of marshmallows a salad, but history dictates that's exactly what this is. It's Marshmallow Salad with canned fruit; similar to ambrosia but served with the meal not as a dessert.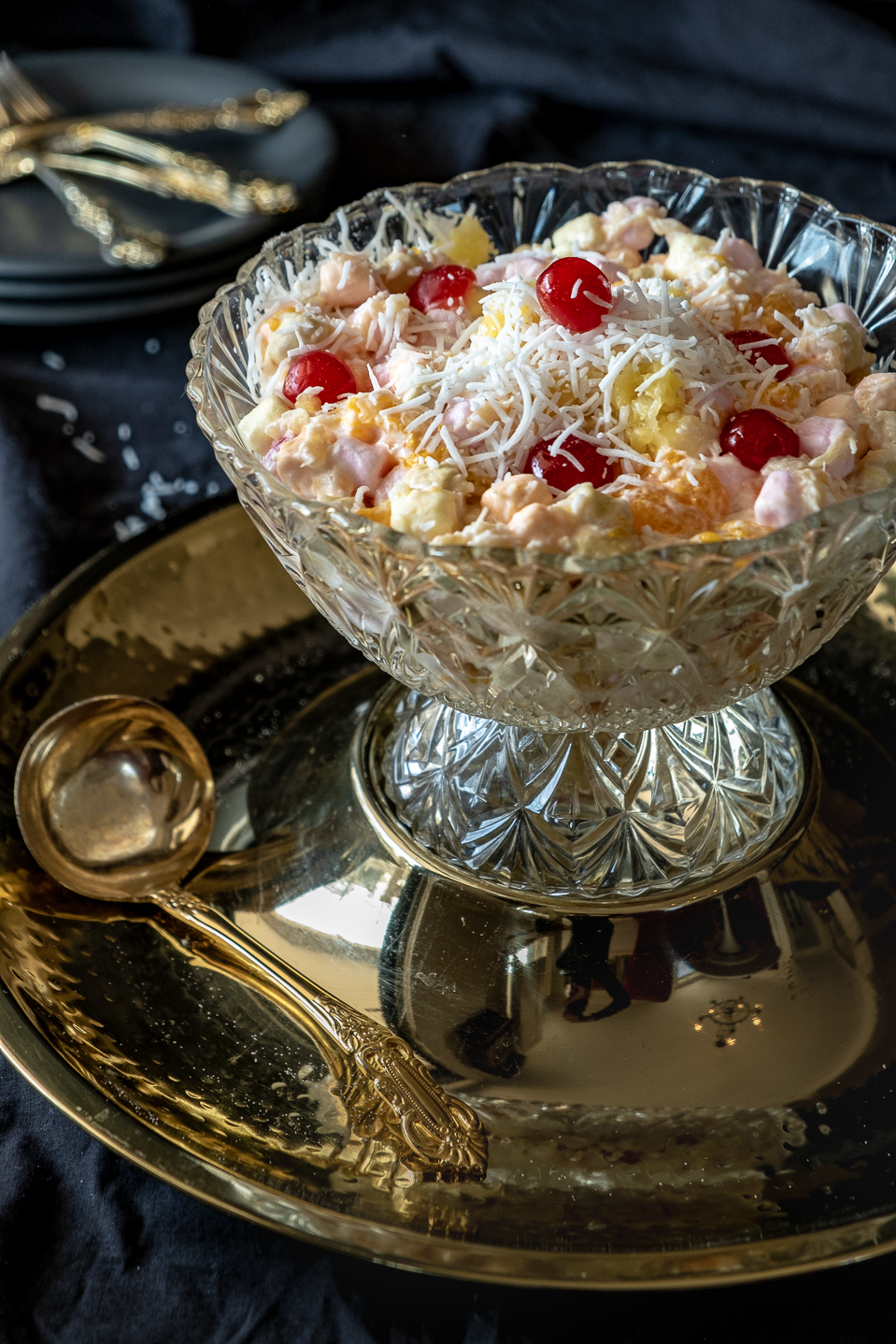 I know a salad made out of marshmallow and canned fruit seems like a joke but this mixture of mini marshmallows, shredded coconut, mandarin oranges, crushed pineapple, maraschino cherries and sour cream (not Cool Whip) is serious stuff on the holiday dinner table.
And one of those holidays will be here momentarily.
UNTIL THE 4 DAY EASTER WEEKEND
You'll note the addition of *sour cream* instead of Cool Whip which makes my recipe super classy.
It's kind of how I made Brussels sprouts classy (edible) by tossing them in dijon mustard and honey. After deep frying them.
For as long as I can remember, my family has served Marshmallow Salad at holiday dinners. Sometimes we'd call it Ambrosia, on occasion we'd refer to it it Sour Cream Salad. Truth is, we really never knew what to call it, other than an embarrassment.
We're not the fanciest people on earth, but we're fancy enough to know anything that includes marshmallows should at least be served as a dessert. We serve it as a side dish.
There it sits on the table, right beside the perfectly respectable green beans and mashed potatoes; a big bowl of marshmallows, fruit and coconut winking, "Here I am, in all my tacky glory. Caught ya lookin'!".
Marshmallow Fruit Salad
Ingredients
10 oz. Can of Mandarin Oranges (drained very well)
14 oz. Can of Crushed Pineapple (drained very well)
Speaking of pineapples, I tested out the pulling apart a pineapple hack you can see the results here.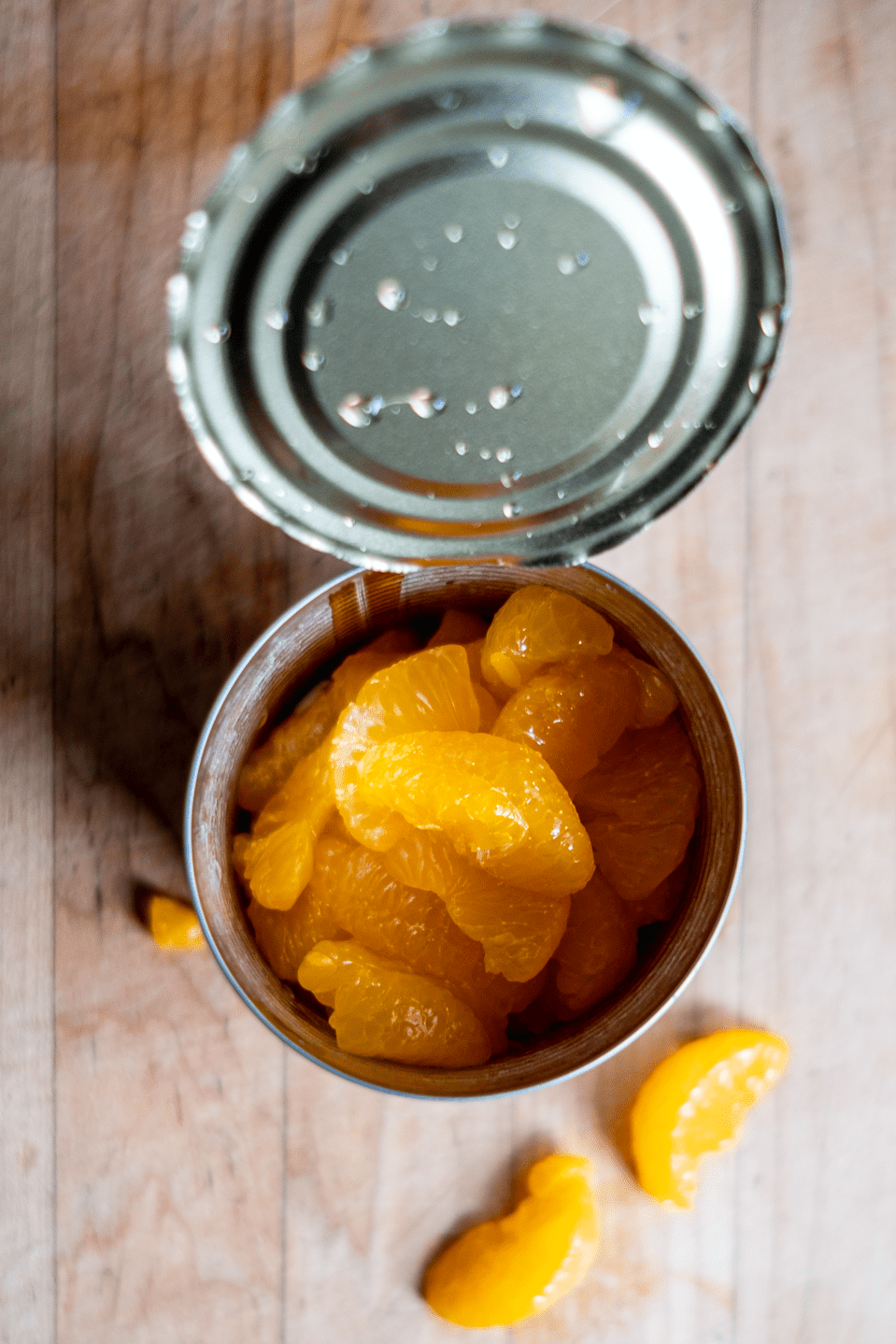 1 cup Sour Cream
⅓ cup Maraschino Cherries (cut in half)
¼ cup Sweetened Coconut
3 cups Mini Marshmallows (use the coloured ones for added trash)
If marshmallow salad was a dinner guest, she'd be the sparkly, hooker-with-a heart-of-gold that your Uncle Nick brings to Easter dinner every year. An embarrassing, loud, colourfully dressed dish that you can't help but love.
Plus it's sort of understood you don't talk about either one of them in public.
Steps
Add all the ingredients to a bowl.
2. Then fold everything together. Cover it up and let set in fridge overnight.
Where did it originate?
Ambrosia (the inspiration for marshmallow salad) was first recorded in a recipe book from 1867 called the Dixie Cookery in the Southern United States. Here's the best part. You can STILL buy the Dixie Cookery cookbook.
I found a copy of the entire Dixie Cookery cookbook online through the Library of Congress. The second recipe in the book starts with "Boil a calf's head".f
I like marshmallow salad. Even though they may not admit it publicly, so does everyone else.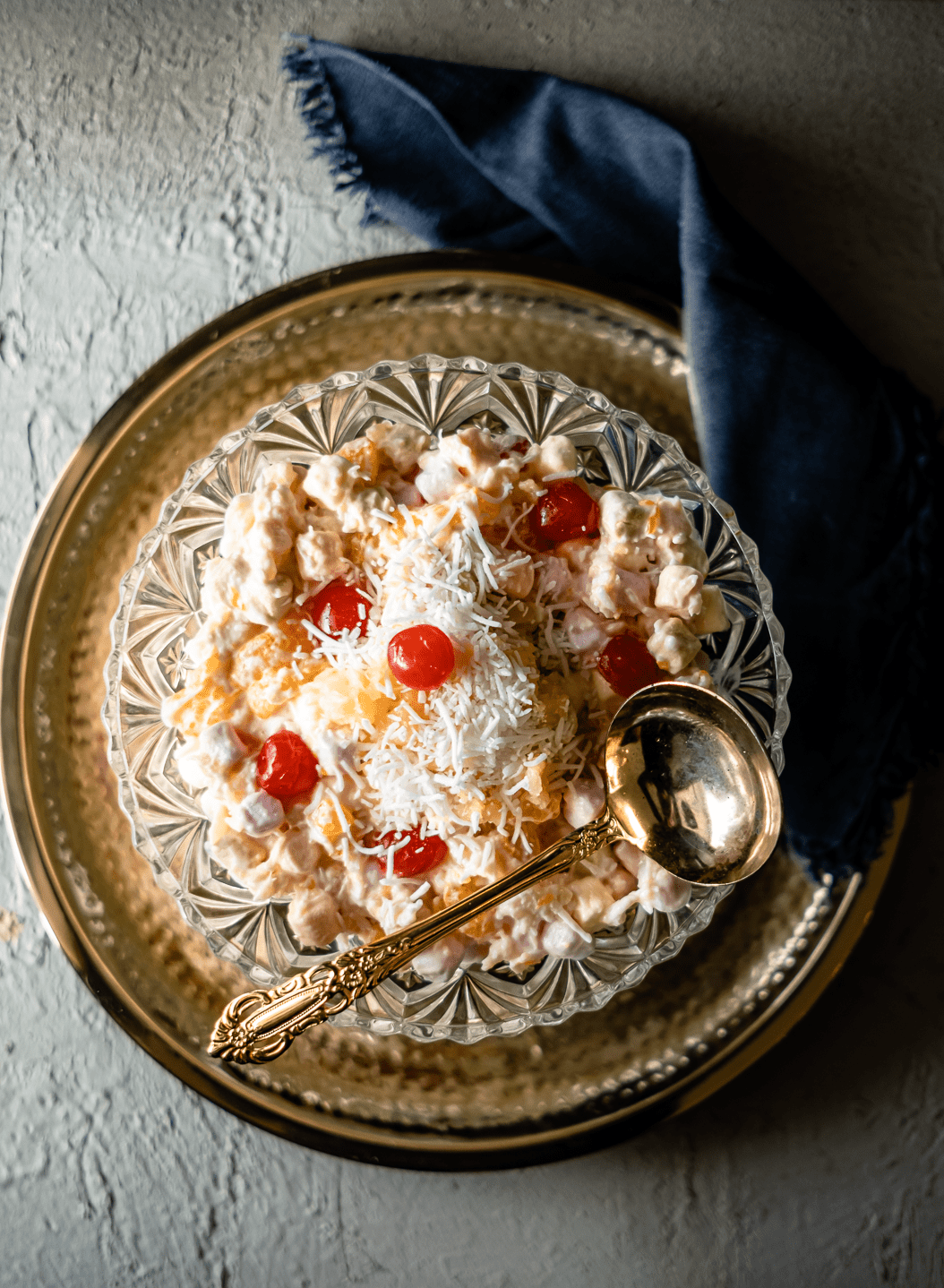 White or Coloured Marshmallows?
If you make marshmallow salad with white mini marshmallows it'll look a bit more like a trifle. It tastes a little different as well because the coloured mini marshmallows are actually fruit flavoured.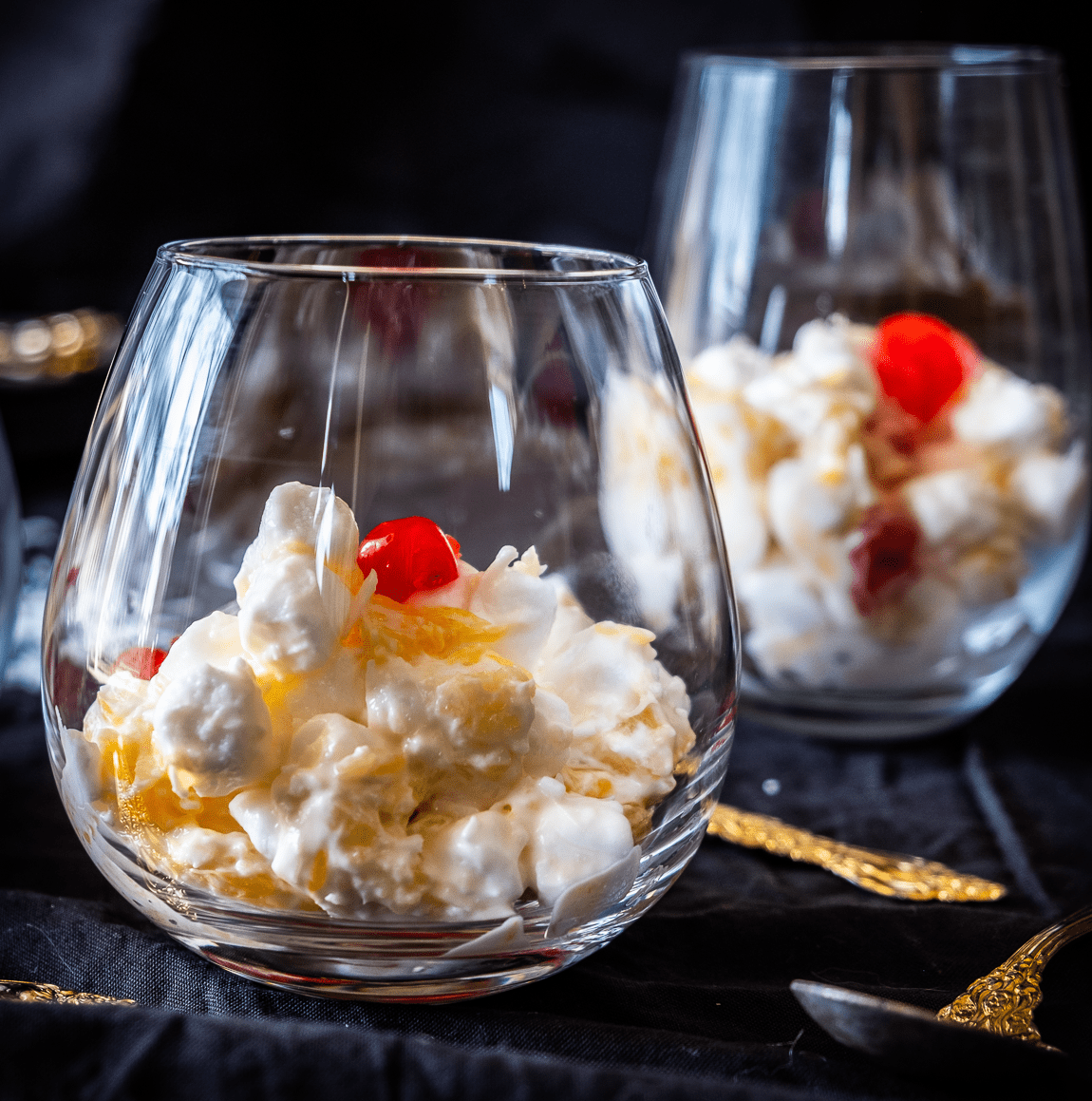 But making it white and putting it in a cup classes it up a bit.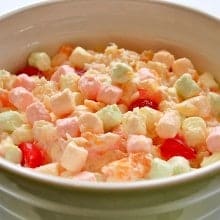 Marshmallow Salad (also known as White Trash Salad)
This is in no way a salad. Not even close.
Print
Pin
Rate
Ingredients
1

10 oz can

mandarin oranges

drained very well

1

14 oz can

crushed pineapple

drained very well

1

cup

sour cream

⅓

cup

maraschino cherries

cut in half

¼

cup

sweetened shredded coconut

3

cups

mini marshmallows
Instructions
Add all the ingredients to a bowl and fold together.

Cover with plastic and let set in the fridge overnight.
Nutrition
Calories:
97
kcal
|
Carbohydrates:
9
g
|
Fat:
3
g
|
Saturated Fat:
2
g
|
Cholesterol:
7
mg
|
Sodium:
24
mg
|
Potassium:
26
mg
|
Sugar:
6
g
|
Vitamin A:
95
IU
|
Vitamin C:
0.2
mg
|
Calcium:
17
mg
|
Iron:
0.1
mg
---
If you're looking for another dish to horrify your guests with (until they try them) whip up these bacon wraps made from bacon, condensed milk, dijon, cheese and bread. You would NEVER think those ingredients would make up anything even close to delicious but they're a favourite of everyone who's tried them.
---
I'm not sure when it happened, but I've taken over the Marshmallow/Sour cream/Ambrosia Salad tradition. It is now my job to smuggle it out of the house under the cover of ageing Tupperware, to all of our holiday dinners. If the neighbours ask, I lie and tell them it's something a little more respectable than marshmallow salad. Like a 3 bean salad. Or a shrunken head.
The good news is, this dish now officially has a name in our house. One year it was dubbed White Trash Salad. The name stuck quickly like Crazy glue to a hard hat. Or sparkles to a stripper.
Here's to strippers, hookers, marshmallows and not caring what other people do or think. Here's to ... white trash salad.
→Follow me on Instagram where I often make a fool of myself←