The garden chairs that never get used.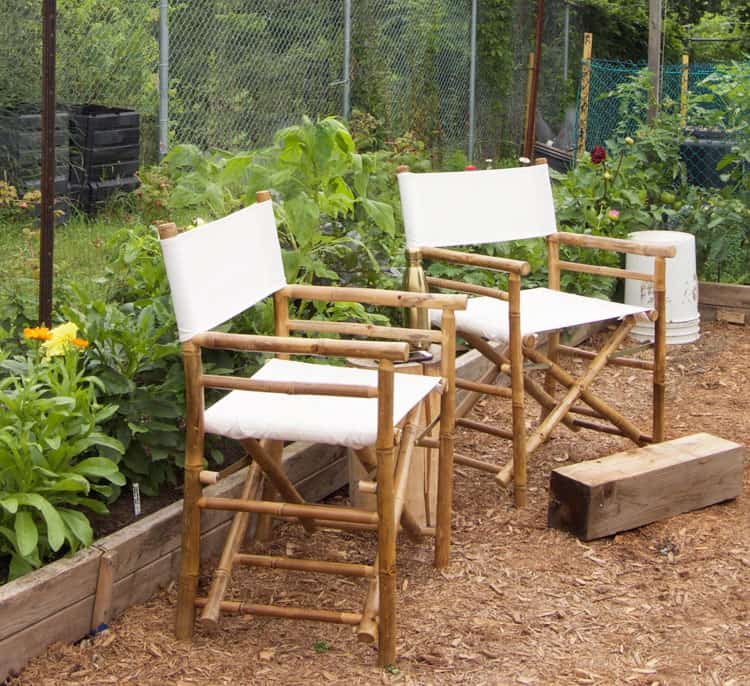 Here's the biggest secret to gardening.  There is no easy time.  No space in the season where there won't be as much work.  In the spring you're cleaning up and planting. Through the summer you're weeding, cursing raccoons and devising death traps for pests.  In the fall you're cleaning up and harvesting.
When I come home in darkness after having spent 8 or more hours planting, lugging, spreading and looking for somewhere secret to pee, friends or family will say to me - Well once you get it all planted you can relax a bit.
My friends and family aren't necessarily gardeners. So they're stupid.  They don't know that obsessive compulsive gardening, whether it's edibles or ornamentals, is a 6 month long marathon of non stop work punctuated with the occasional reward.  A tomato.  Or a rare bloom.  Or just a bloom.  Or even just a leaf that doesn't get eaten by slugs.  We'll take what successes we can get, we gardeners.
It all starts with a garden plan.  Or at least it should, I mean gardening is enough of a shit show, why make it even harder by not having a fundamental plan.
So every year I make up my garden plan because even a garden is never perfect in real life, on the garden plan it's always looking lush and orderly.  Like I said, we take our successes where we can get them.
This year I'm going to be trying out a couple of new growing techniques which I'll get into later in the season when the time comes to implement them.
For now, I just have my plan. I've planted a few cool weather crops like my kale and swiss chard but in the next day or so I'll be able to load up on everything else.  If there's a frost I'll just cover what needs to be covered with row cover.
You'll notice, because you're good like that, that I have several empty spots in the garden. That's because I always fill up my garden then I find something at the nursery or seed store that I JUST HAVE TO HAVE.  And then I've already done my garden plan and realize I don't have any space for it.  So, this year I've left space in a few beds for new things.  One bed will also be used for replanting leeks which is one of the vegetables I'm trying a new growing technique with this year.
The garden is 40' wide by 40' deep and each bed is around 16' long.  The smaller beds are 8' x 4' and are official raised beds with wood sides.  For those of you who are curious about varieties here's a list of what I'm growing this year.
Potatoes - Kennebec, Russian Blue, Russet, Yukon Gold, Chiefton, and a few rarer varieties like Linzer, Pink Fir, Amarosa.
Flowers - Snapdragons, Dahlias, Cockscomb, Statice, Amaranth, Zinnia, Sunflowers, Gladioli, Dianthus, Sun Balls.  Sadly my big hairy balls didn't germinate. :(
Sweet Potatoes - Beauregard
Beans - Emerite, Mascotte
Dried Beans - Wolf's Tongue, Zuni Gold, Blooming Prairie, Stangenbohne Whitsenhausen, Stangenbohne Rassacher Kipfler. - Special thanks to Crystal from Whole-fed Homestead  for sharing these rare beans with me.
Beets - Kestral, Detroit Dark Red, Bulls Blood, Chiogga, Golden
Garlic - Music, Russian Red
Leeks - Lancelot
Onions - Copra, Florence (red)
Melons - Cantaloupe (Halona), Honeydew (Diplomat)
Pumpkins - Sugar pumpkin
Carrots - Ibiza, Bolero, Paris Market, Lunar White, Purple Sun
Squash - Sweet Mama, Delicata, Honey Nut, Hopi, Jarrahdale, Thai Rai Kaw Tok
Corn - Serendipity, Honey Select, *possibly* Glass Gem
Kale - Black Lacinato Kale (Black Magic)
Chard - Rainbow Swiss
Brussels Sprouts - (I know) Jade Cross
Strawberries - Charlotte
Broccoli - Green Goliath
*This season I'm mainly growing tomato varieties that are blight resistant
Disease Resistant Tomatoes - Plum Regal, Garden Gem, Garden Treasure, "W", - The last 3 tomatoes aren't available anywhere other than the research program from The University of Florida.
Regular Tomatoes -  Black Cherry, Green Zebra, Mortgage Lifter, Black Krim, Speckled Roman, Yellow Pear
There you have it. Not an exhaustive list, but the majority of what I'll be planting and swearing at for the next 6 months or so. You'll notice in the garden plans that my 2 chairs aren't anywhere in them. I rarely use them so I was going to leave them out of the garden, but then I remembered that when people come up to visit me or get some vegetables or flowers they often find watching me work so depleting that they have to sit down.
So I'll be putting the chairs back for them.  I'm a gardener. The only reason I'd need a chair is for throwing at a raccoon.
Have a good weekend.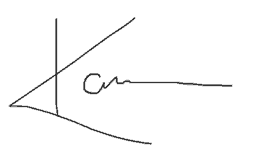 →Follow me on Instagram where I often make a fool of myself←