The kitchen renovation is humming along at the rapid fire pace of a sloth on Prozac.
I still have no cabinets, I'm still in a mess and I still have no idea when all of this is going to be done.
I made progress this week though, which is better than nothing.
The dreaded pot lights were installed. I did not want pot lights. I do not like pot lights. Pot lights are the devil.
Enter ... the solitary thing that changed my mind about pot lights.
The Light Speaker.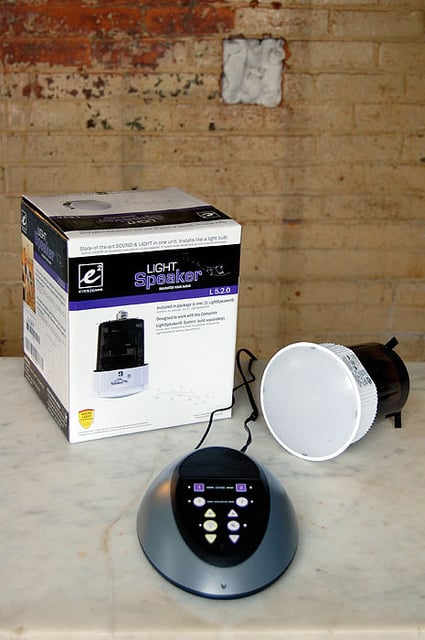 I was browsing the Home Depot website, as I often do, and came across the recessed (pot) light section. I'm not sure how it caught my eye but halfway down the page there was something called a Light Speaker.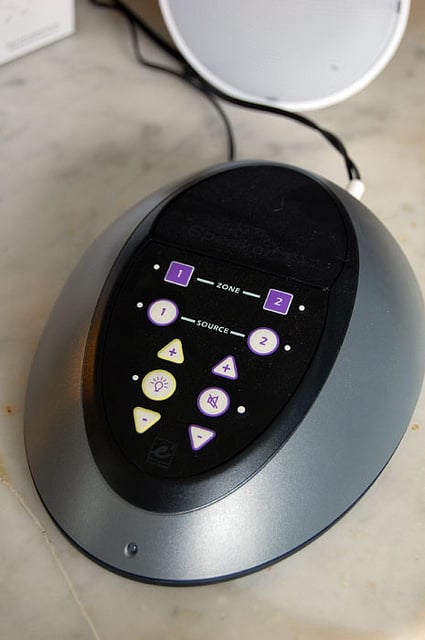 Clicking through I discovered it's a pot light that's also a wireless speaker system that works with a remote. You just plug it in and you can control your music and lighting through it. The lights are dimmable LEDs.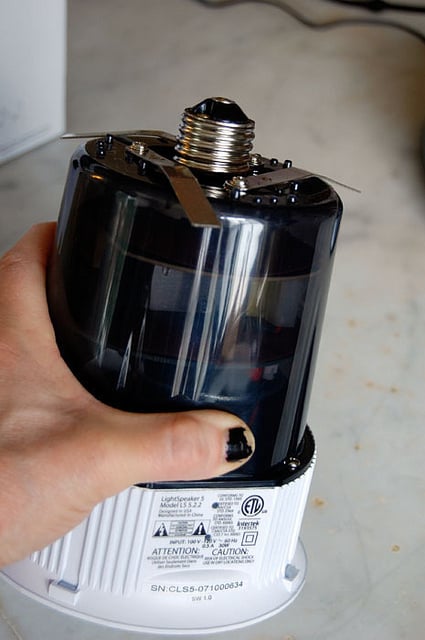 I was sold instantly.
The single greatest thing about this thing is, if you already have 5" - 6" pot lights, they just screw into your existing pots. In fact they screw into and work from any light socket.
They're huge though so you need a big lamp! Apparently there's an adaptor that you can get to make them fit with any lamp harp. If it were me, I'd probably use it more like a spotlight on the ground, shining up on a wall. I'm actually eyeing a corner of my living room where I could do this and it would be hidden behind the couch/sofa/chesterfield and shine up on an antique church pillar I have.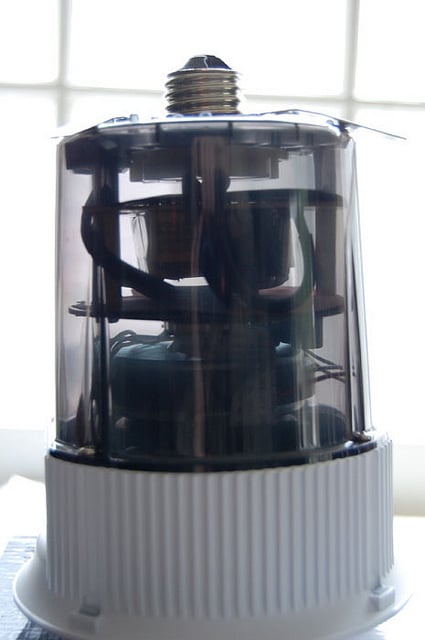 Suddenly I didn't hate pot lights. I LOVED pot lights. I HAD TO HAVE POT LIGHTS so I could have these light speakers.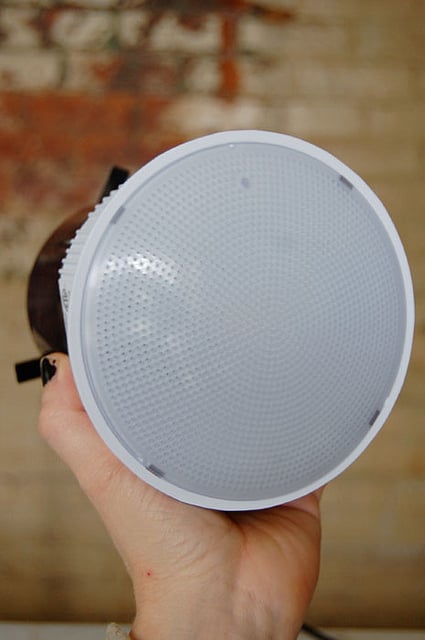 The speakers are controlled by both this base, and a small remote. It has left and right speakers and also 2 zones. So you can keep adding speakers to your house. 2 in the kitchen could be playing jazz, and the 2 in the family room could be playing some horrible talk radio.
All you have to do is screw in the lights, plug the base in and away you go. You're glowing in light and listening to music! From overhead! I have a weird thing about overhead music like you hear when you're in the mall or stores. I like it. I like music from above.
You just plug your iPhone, iPad, MP3 player or whatever you have on hand into the base and you're listening to your whole iTunes library or your television or Songza.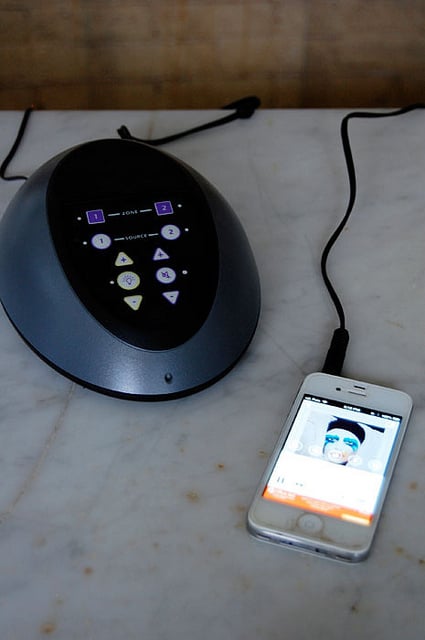 I'm pretty sure I haven't been this excited since they started making pop available in glass bottles again.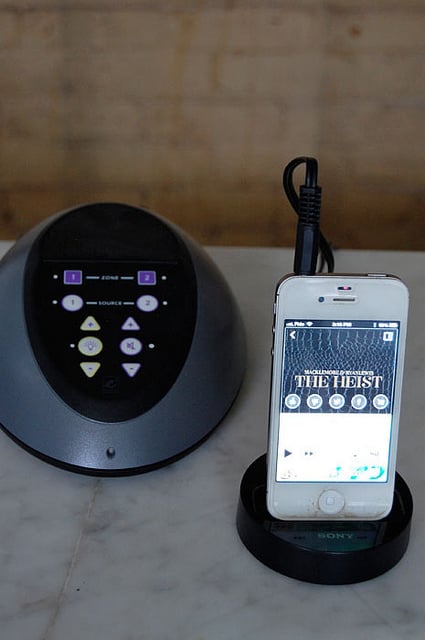 I'm going to keep the large base hidden on a shelf and use the small remote (which I forgot to take a picture of) to control the music and lights for the most part. That way there's no wires, no mess, no nothin'.
Because these Light speakers are really made for the older pot lights (5" and 6") it's perfect for anyone who has them in their house already.
I chose to only do 2 of the larger pots in my kitchen for the Light speakers (which will go over my island) and the rest of the pot lights will be tiny, more discrete 3½" LED ones. Pretty pots.
They cost $399 for 2 Light speakers, the remote and the base. If you want them yourself or for a last minute Christmas present, they aren't available in the actual Home Depot store, just online. And only on the Canadian Home Depot site.
If you're in the States and you want them, you can find them IAV Lightspeaker Multiroom Lightspeaker System Lighting here.
So that's how far I am with the kitchen. Half my cabinets ripped out, the ceiling in a shambles, cruddy old appliances, 3 different paint colours on the walls, and an array of cardboard boxes holding my crackers and canned goods.
And a brand new set of pot lights to illuminate every single bit of it.
*Note from karen: I wrote this post a couple of days ago and I've since installed my Light speakers. I LOVE THEM! The LED lights are very warm, with no touch of blue, and they sound great. I LOVE THEM!!!