A few weeks ago I discovered there was a mouse in my house. Describing it as "a mouse" may have been an overly optimistic projection on my part at the time. It's a well known fact that mice travel in groups of 3 million, unless their in-laws are visiting in which case the size of the group is something only Steven Hawking could estimate.
I'm not generally squeamish about having a mouse. They're very small, rarely attack, and other than Speedy Gonzales' recent passionate anti-wall plea, they're pretty easy going.
So when just before Christmas I looked up from my spot on the couch in the living room to see my cat Ernie with a mouse in her mouth I didn't even react. I just sat there looking at Ernie. And Ernie sat in her spot looking at me. I guess since I wasn't doing anything other than staring in stunned silence, Ernie decided she'd better let me know what was going on here. She'd caught a mouse. For me. A cat's greatest gift to their owner, other than not eating your face off while you sleep.
Ernie tried to mumble something, but the mouse was getting in the way of her enunciation so she spit it out and screamed I CAUGHT A MOUSE FOR, YOU, YOU IDIOT. And then the mouse ran away.
I figured that was it. My single mouse would move away to somewhere more hospitable. Ha ha.
It didn't.
Once I figured out this wasn't just one mouse, it was many mice, I started to research traps versus poisons. My initial hope of finally getting the chance to use a hand grenade was squashed when I realized my town has an excessive noise by-law, plus Amazon doesn't seem to sell them.
I didn't like the idea of poison in case one of my cats got into it. There was even a chance of me getting into it if it smelled remotely like french fries. Plus poison is a slow painful death for the mouse whereas snap traps are usually instant death. We don't have the death penalty in Canada but in countries where they do, even they take a faster acting approach to death with electrocution, firing squad or repeated exposure to children's television. Nobody executes by implementing a slow moving cancer.
So poison was out, snap traps were in.
On day one I set a fancy new fangled snap trap borrowed from my mother. It promises instant death and less chance of pets and fingers getting caught in it. Apparently there's also less chance of a mouse getting caught in it.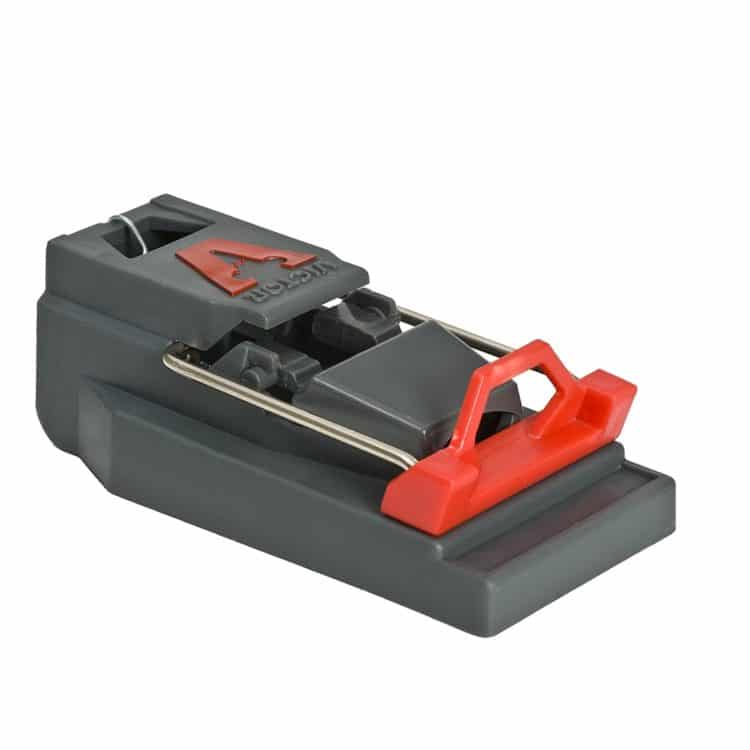 My mother claims to have had great success with this trap. The only thing I successfully caught with it was wind of the fact that new fangled doesn't always mean better. Total mice caught – 0
The second trap I set out was a classic wood trap. But I didn't notice when I bought it that it wasn't the classic wood trap that I normally use. It was just a tiny bit different. Again, I didn't notice this. Sitting quietly on my couch at night, I could hear the rat-a-tat-tat throughout the house where I set the traps. I continued to sit quietly until I was sure the mice had died. In fact, I sat for so long they may have in fact died of old age. After getting up and pulling on the required mouse gathering equipment (latex gloves, pajama bottoms stuffed into socks, shoes, and a hat in case any of them tried to attack from above) I made my rounds.
The first trap had sprung and was sitting a good 2 feet away from its original position. No mouse. The second trap hadn't actually been tripped but the blob of peanut butter I had used as bait was gone. The only evidence a mouse had been anywhere near the trap was a single whisker stuck to it and the faint smell of peanut butter fart.. All the rest of the traps had either not sprung (but the bait was gone) or sprang but didn't catch a thing, with one particular trap breaking into several pieces when it snapped, scattering bits of mousetrap in a 12″ radius. Like a hand grenade only completely ineffective.
The next set of traps I set were my favourite wood traps. The original Victor wood mouse trap. They're what I thought I bought originally. I laid them out around the house in discrete areas the cats couldn't get to. And I waited.
By now, you understand, this had been going on long enough that I'd abandoned the Mouse Outfit. Now if I happened to catch a mouse I'd just grab it and chuck him. Like a cotton ball. Only I don't normally say I'm so sorry little peanut when throwing cotton balls in the garbage.
The classic traps work really well, but there are only so many places you can put them where they aren't a potential danger and due to my butterfly chasing attention span, this worried me a bit.
So I researched some more, and this is what I came up with.
The electrocution chamber. That's right you can eliminate mice with the same efficient care many serial killers enjoy. For only $29.99.
These electrocution mouse traps are a plastic box that have a small tunnel with a little mouse sized electrocution pad at the end of it. The mouse walks in towards the bait (which you've put at the back of the trap) and as soon as it touches the metal pad it's instantly electrocuted. So it never, ever, ALMOST kills the mouse. There are no mornings you wake up to find only the tail caught in the trap and the poor mouse in pain, confused and super-pissed.
To get rid of the dead mouse you just flip the lid open, make your apologies and tip it into a trash bag. No blood, no contusions, no gore. Just a dead mouse. Or for the progressive house lovers in the crowd, a deadmau5.
It's been a few weeks of experimenting with the mouse traps and I've caught about 8 so far. Only 2,999,992 left to go. Ernie hasn't caught another mouse since the original catch. She's probably still insulted I didn't give her the reaction she had hoped for. Granted, I did sit as silent and stunned as a Vanderbilt at a Wu Tang Clan concert, but I promise Ernie, if you catch another mouse I'll praise you like you sauntered into the room with Idris Elba in your mouth.
If you promise not to let him get away.
****************************
Next week I'll have 5 mousetrap setting tips to ensure you actually catch mice with your mousetraps.