Many years ago I asked readers to give me their favourite cleaning tips. 220 of you did exactly that. These are the 4 reader submitted cleaning tips that I still use to this day.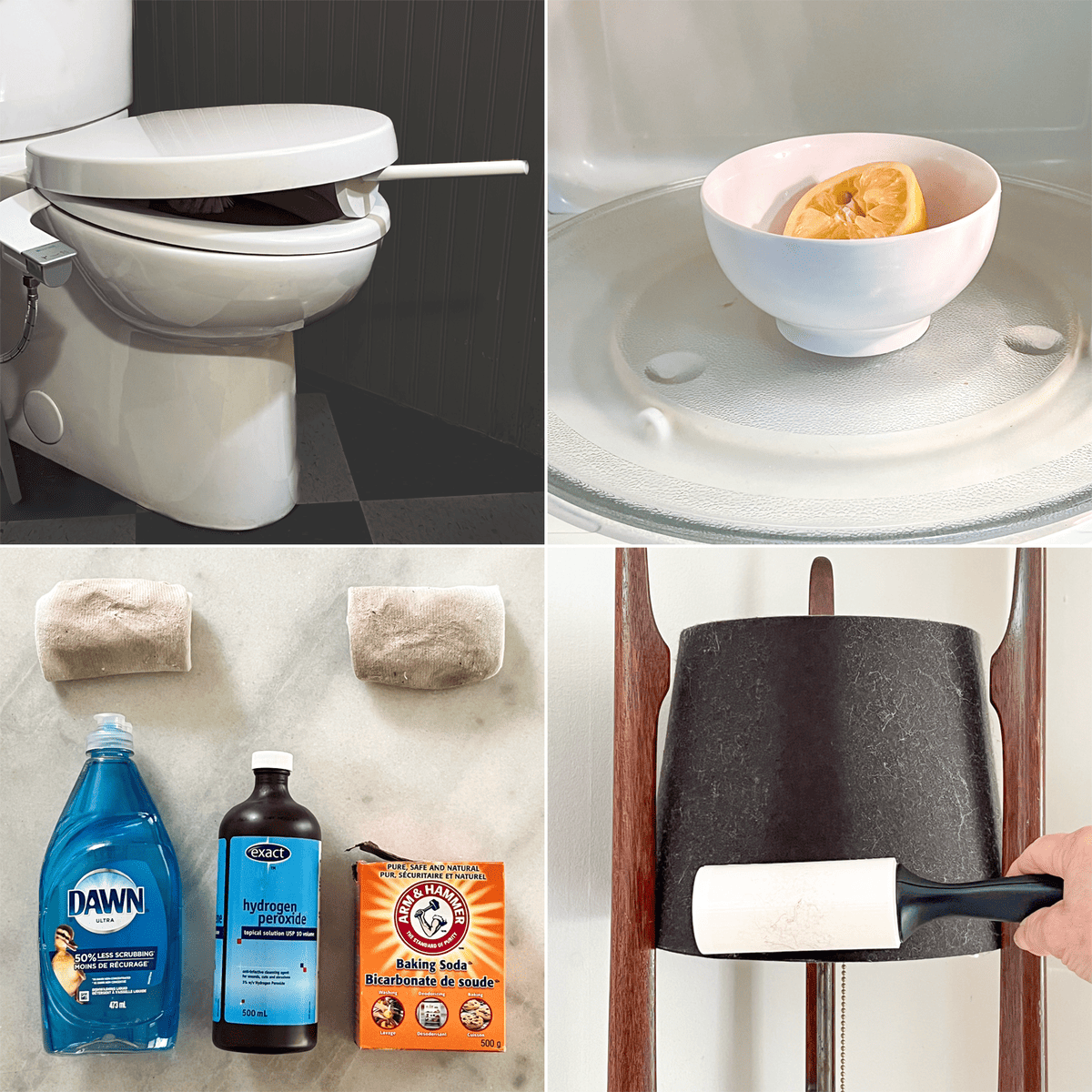 Do you know how long it takes to read and test 220 cleaning tips? By tip number 175 I was ready to suffocate you all. No offence of course, but it's completely true. I even had my methods planned out.
Cleaning is fun 🤩
I've made that my mantra for the past decade. I repeat it over and over as I continue to generate mess after mess.
It hasn't stuck. Cleaning is not fun for me. Rearranging things? Ripping out things? Smashing things? Everyone knows, those are the fun things.
😻 Tidying is fun
Unless you have nowhere to put anything. As is the case in my house. Tidying is more of a move it from one place to another situation. After doing this 17-20 times I move them permanently into the loving arms of the garbageman or whoever happens to be walking past my house.
In a perfect home any items that aren't where they're supposed to be would either:
a) slowly migrate to their actual home on their own.
or
b) slowly start to disintegrate until they eventually just disappear.
Do I ever clean things? Yes. All the time. See below for proof. I just don't enjoy it.
I chose my 4 favourite tips based on my reaction to them. If my immediate thought was "That's brilliant!" they made the list.
I chose well. I still use these tips 10 years later.
The 4 Simple Cleaning Tips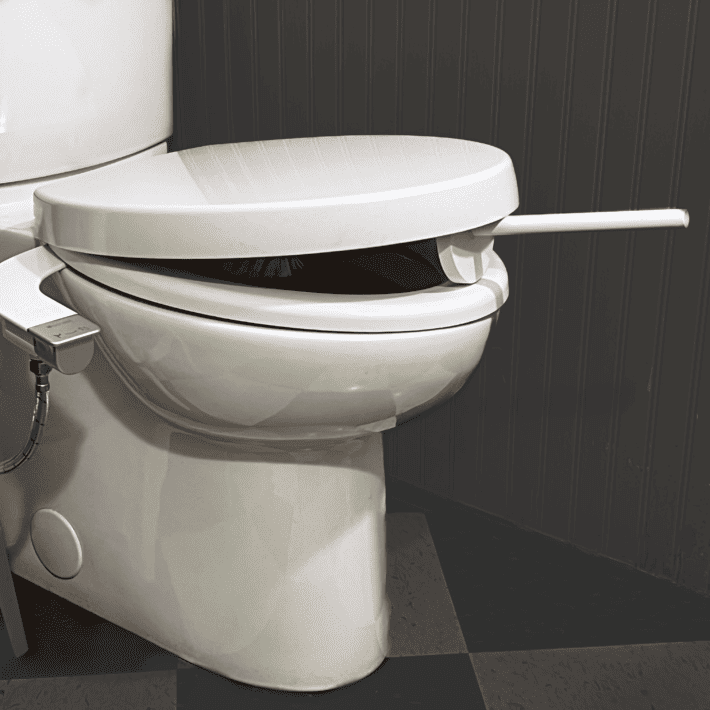 1. After using the toilet brush rest it on the seat & put the lid down. It will dry so you don't drip dirty toilet water over your toilet seat and floor plus it prevents the toilet brush holder from getting that skanky puddle of toilet water in the bottom of it. ~ from Sylvie
2. Don't throw out used lemons. Squeeze the remaining juice into a bowl with a small amount of water and microwave on high for 1 minute. The lemon-infused steam will make cleaning the microwave easy & leave a lemony scent. ~ from Chris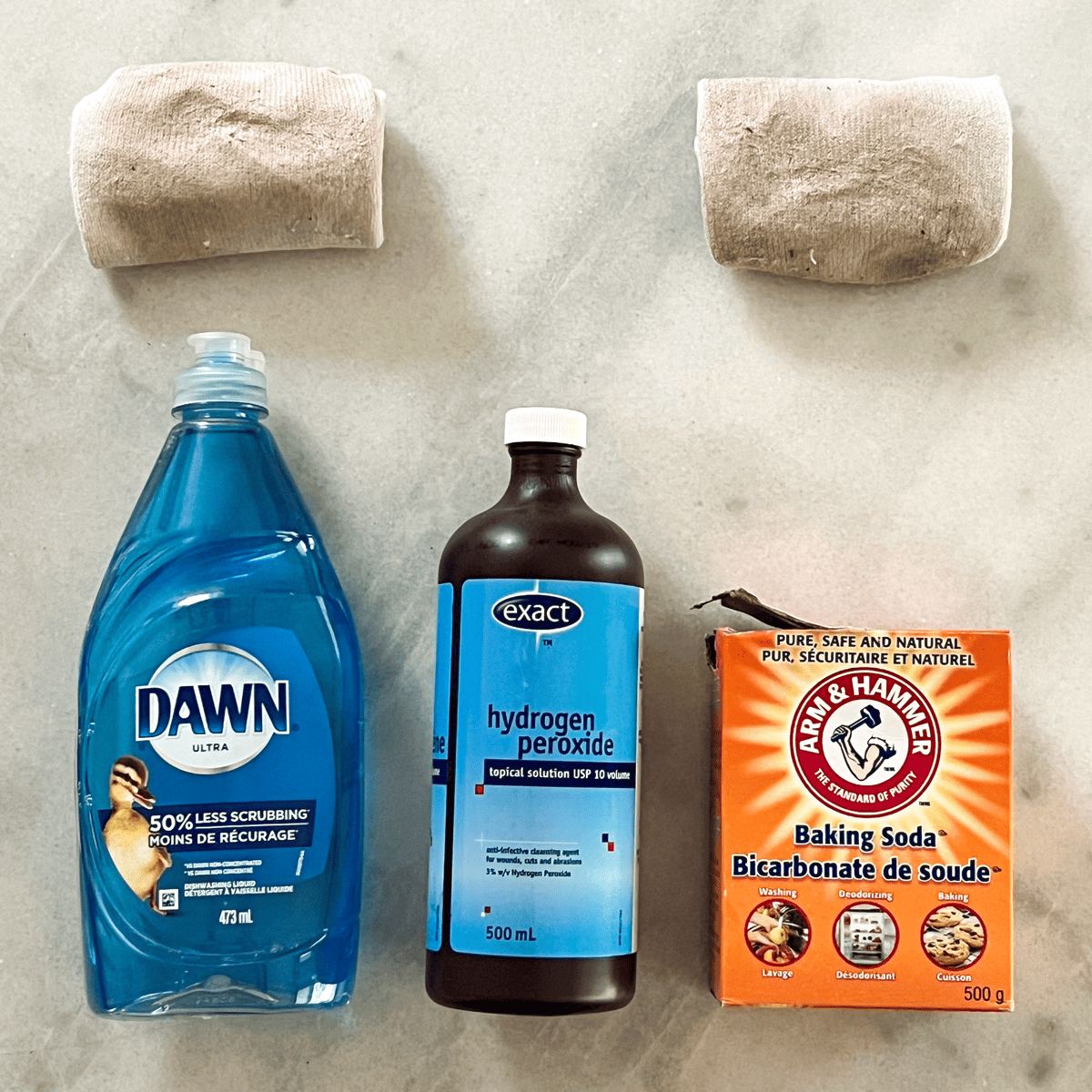 3. Add enough hydrogen peroxide to a scoop of baking soda to make a paste. Add a few drops of Dawn dish soap. Spread paste on stains and let sit 1 hour. Hand scrub 2 minutes then wash ~ from Paula.
4. Use a lint roller to clean dusty fabric lampshades. ~ from Karen
My favourite thing for whitening whites is Oxiclean. I exthole the virtues of Oxiclean in this post so I won't reiterate it here. But I love Oxiclean.
So I naturally compared the Pinterest paste to Oxiclean. The first time I did the experiment the Pinterest paste performed marginally better at getting whites white.
The second time I did the experiment (just this week) the Oxiclean performed better. BOTH came out the same level of whiteness this time, but the gritty quality of the paste wore the (already very thin) fibres of the sock after scrubbing.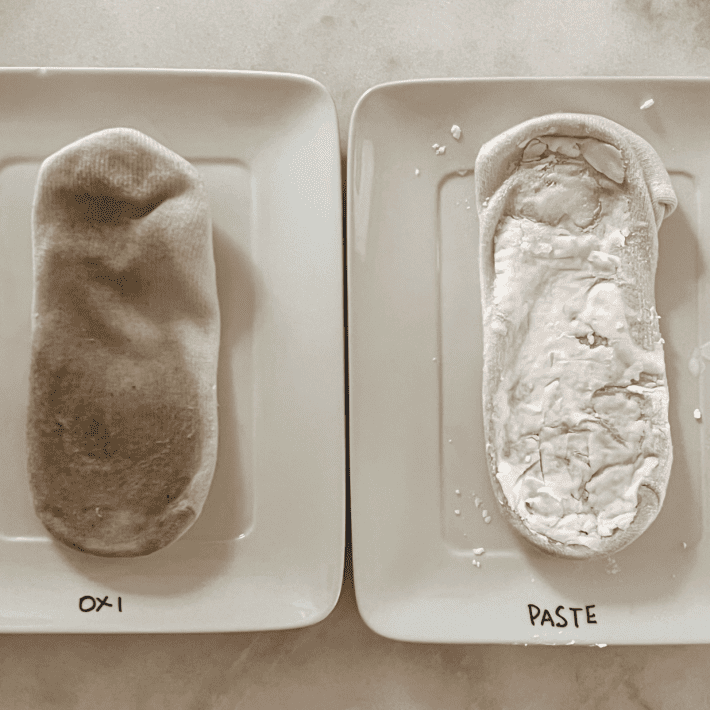 VERDICT? If you need to get something white and you don't have Oxiclean use the paste method. It works fantastically. Oxiclean is easier and faster for regular every day use, but it's more expensive than just buying a bottle of Hydrogen Peroxide.
SO?
I know I'm going to regret this. Genuinely.
But do you have a brilliant cleaning tip? Let me know in the comments. The better the tip the less horrifying your imagined annihilation will be.
Read a book, watch a movie, plant a garden, learn to skateboard. Let's leave cleaning for another day.