Welcome to my Community Garden, year 2015.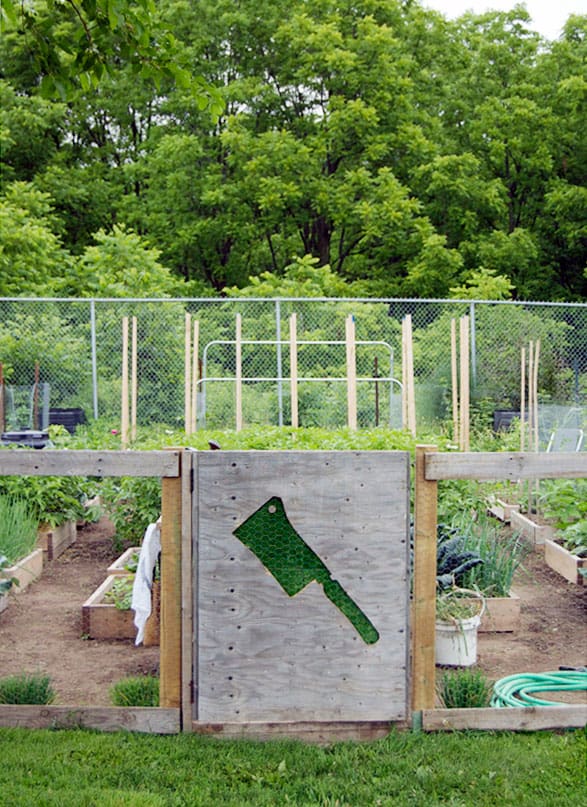 Also welcome to my picture post.  The garden is so big and there's so much to show and explain about it that I'm breaking it up into two posts. This first post which is a HEY look at the garden post, and then another post next week which will be a HEY look at the garden post. With more words and different pictures. It'll explaining why I did certain things, how I did certain things and how much certain things cost.
But for now it's just a show and tell.  Actually that's not true at all, it's just a show.  Tell will be next week. Well, there's a little bit of tell right now but it won't be funny or entertaining. It will be the kind of words you'd find in a regular blogger's post where they actually do things efficiently and get right to the point.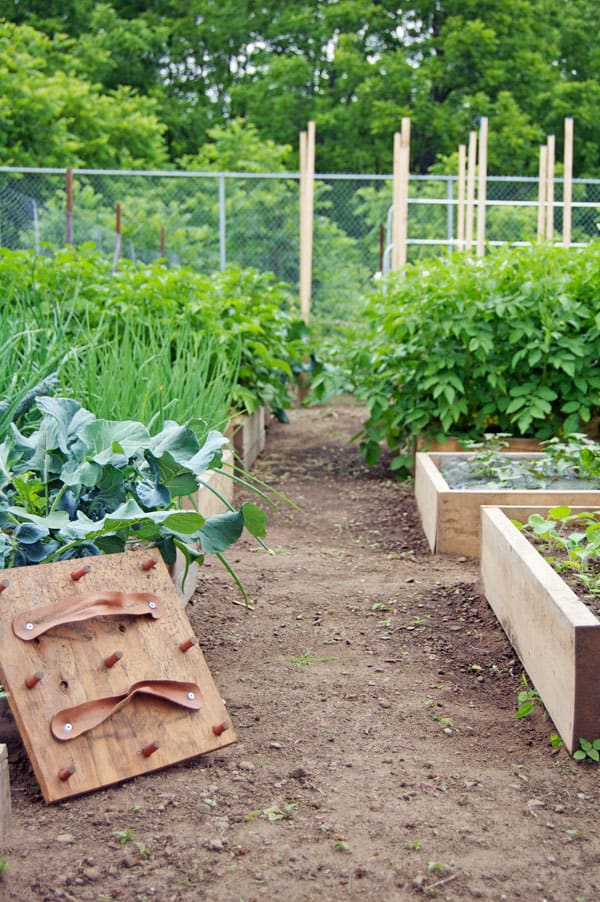 Left side of the garden
(carrots, red onions, bunching onions, red and yellow shallots, potatoes, broccoli, red peppers, jalapeno peppers, flowers)
Centre of the garden
(swiss chard, fennell, Kelsae onions, cauliflower, rutabaga, dinosaur kale, sweet potatoes, potatoes)
 Right side of the garden
(beets, cabbage, cauliflower, zucchini, radish, peas, green beans, pickling cucumbers, corn, flowers)
 I tell everyone who wants a neat tidy garden to grow cabbage.  They fill out quickly so no weeds grow underneath them and they always look perfectly round and ... perfect.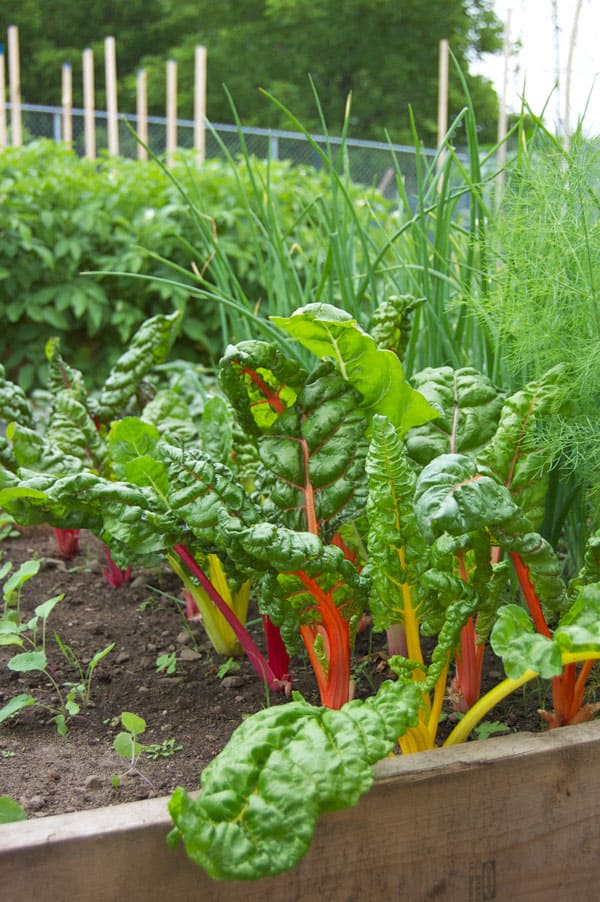 Rainbow swiss chard.  Slightly more tender than the traditional white stemmed variety.
 And way nicer to look at.  I mean seriously, LOOK at that. That's a pageant vegetable if I've ever seen one.
The sweet potato bed. As you can see the near end has bigger, fuller plants.  The far end the plants are about ¼ the size.  The near ones are slips I started myself, the far ones are slips I ordered online.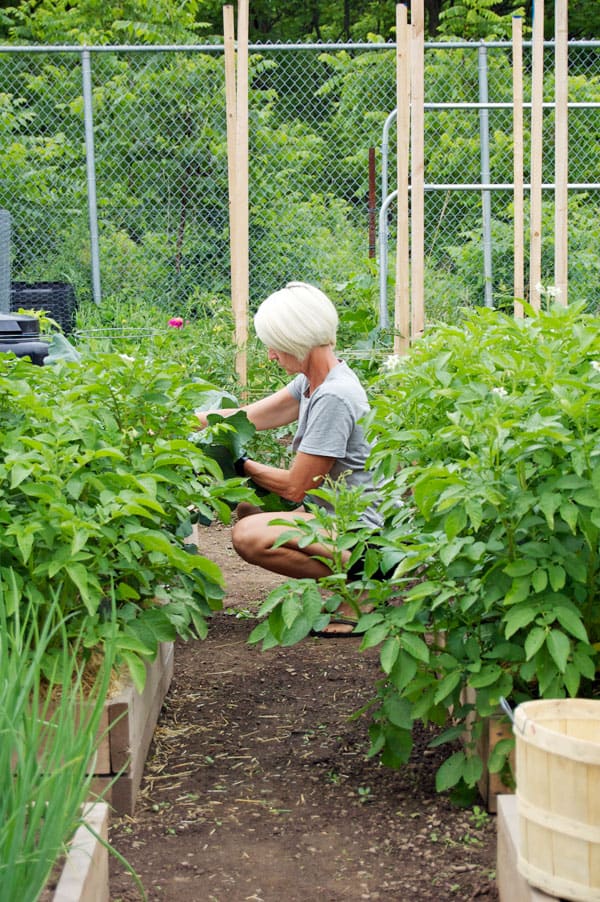 Cutting broccoli.
 The broccoli.  It had cabbage worm.  If you can still stomach the thought of eating a vegetable that may or may not be infested with caterpillars that are the exact same colour as the thing you're eating ... just soak the vegetable in cold water with a handful of salt for at least 20 minutes.  The worms will come away from the broccoli.
That's in theory anyway.  I did it to my broccoli when I got it home and the bottom of my sink had about 6 cabbage worms when I was done soaking.  Yet ... the head of broccoli still remains in my fridge where it will probably die a slow death due to my dreaded worm fear.
I've already picked jalapeño peppers and I'll keep doing that until the fall at which point I'll pick ALLLL the jalapeño peppers and then make these to keep in the freezer over winter.
One of 3 potato beds in my community plot.  I. Heart. Potatoes.
This is the russet bed.  There are also Kennebecs, Chiefton reds, Banana fingerlings and Peruvian Purple potatoes planted prior to picking the peck of peppers.
Zucchini.  Zucchini plants always croak, so I planted 4 to help make sure I get more than 5 zucchinis. They're susceptible to wilt, rot, and vine borer to name a few.
At the back of my garden on both the left and right side, I have raised bed cutting gardens. I grew all the flower varieties from seed so I could have control over the colours and types I grew.  This is the first pink/purple Zinnia.
 And this weedy looking thing is the flower I've been meaning to grow for a few years now.
Big Hairy Balls.
Lime green zinnias.
 A place to work.
Bulb Fennel from Cubits.  For making Apple/Fennel salad.
Tomatoes.  Hmm. Smaller than a field, larger than a patch.  My tomato fatch.
16 San Marzanos for making sauce in the fall and  5 heirloom varieties for eating tomatoes.
San Marzano is the "in" tomato right now.  The reason I'm growing it is I'm a sucker for testing whether something that's "in" is actually worthy of being "in".  What probably makes a true Italian San Marzano tomato great is the fact that it's grow in Italian soil and climate.  Growing it here probably produces a tomato pretty much like any other tomato. Although it is an heirloom which a Roma is not and it is supposed to be less acidic ... both things that I like.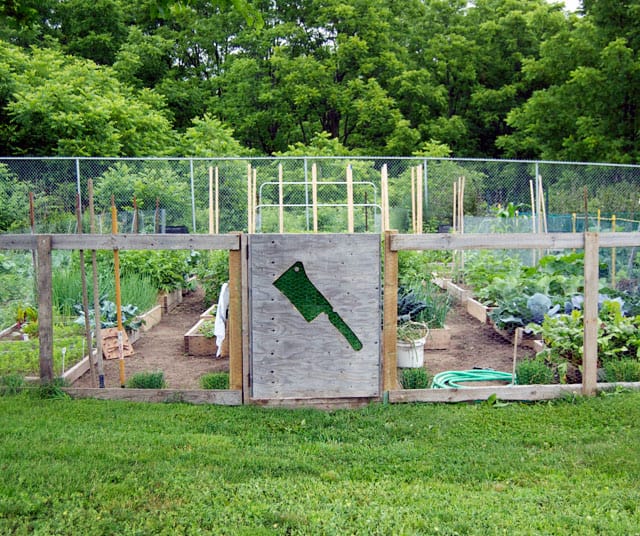 Now get the hell out of my garden.  I have work to do before you come back next week.
[shareaholic app="share_buttons" id="5342563"]