Fun with gynaecology, a very bad friend and a late notice on what you should be eating on Superbowl Sunday.
Everyone! Could I have your attention please? It turns out that my meno has not paused. I know this is the kind of important information you've come to expect from me so I thought I would tell you about it right up front.
The busiest among you can stop reading this post, go make a coffee or snuggle under the blankets without worrying that you've missed some big news. If you want to hear more about the state of my lady-parts, I'm sure they'll be covering it on CNN later today.
Even though I'm not in menopause, I wouldn't say my ovaries and uterus are in prime condition. If I *were* to magically conceive a baby I feel quite certain it would come out looking like a root vegetable. Menstruation is a marathon and my ovaries and uterus are sputtering across the finish line on their hands and knees while dry heaving.
The photo above might be confusing you a little bit. I took it in my gynaecologist's office this week. They're newspaper and magazine cutouts of cartoons. On the ceiling. They're there to distract you from the fact that your legs are spread, the doctor's face is inches away from your hoo-hoo and you're afraid an involuntary toot might come out.
I'm pretty sure that's what the cartoons are there for anyway. I'm not sure I'd want to be a gynaecologist. Not because of the possibility of someone tooting on my face (that would make a really good story to tell at parties) but because of the verbal abuse. Within my 20 minute visit I told my doctor to shut up, asked her if anything new was going on in the world of vaginal hair trimming and that she was an awful, awful person. Together we decided she should maybe quit the whole doctoring thing and become an Instagram influencer.
---
Speaking of Instagram influencers I am obsessed with Instagram flower accounts. This week I BOUGHT some flowers to arrange because I was being influenced to do so by all the pretty Instagram pictures from florists and flower growers. I know my arrangement (above) is wrong in a lot of ways and it needs more filler, but it still felt so good to do it. Just cutting and arranging and not thinking of anything other than whether I liked this tulip here or there. Plus of course I got to look at the arrangement until it sputtered and crawled across the finish line 5 days later.
Instagram Floral Accounts I Love
I ordered Ranunculus corms from Dahlia May earlier this week and got them within a few days. Take a look at her page and be inspired to try growing these impossibly beautiful flowers.
---
Seedy Saturday
I'd like to take a moment to talk about the meaning and value of friendship. Saturday morning I got up and got read to go to my local Seedy Saturday event. A buy and sell, swap and save, free for all of seed madness.
I went alone because I just wanted to run in and out quickly. I wasn't going to buy anything because I don't need any seeds. But I did want to go because the point of saving seeds (especially rare varieties) is to share them with other people, who you hope will share the seeds again. That's how seeds that are almost extinct (like Glass Gem corn) make comebacks; by people protecting the seeds, saving them and sharing them with people they know will do the same.
I messaged a friend of mine, Tara, who you may know as the author of the book Raised Bed Revolution (and an upcoming book called Gardening Your Front Yard) to ask if she was going to the event since we both live in the same city. She said she was.
I asked one thing of her. Only one thing. I said, when you see me there, Do NOT let me buy any seeds.
A simple enough directive wouldn't you say? I mean, it wasn't like I said "take the blue wire and cross it over the green one, then while holding the black one, cut the red wire, but only above the purple and below the white - otherwise the bomb will go off".
This is how successful Tara was with her only job of restraining me.
Tara is a very bad friend.
I didn't actually see her at the show. We didn't cross paths. But this is still he fault and I let her know it. Next week, I'll list everything I got and WHY I felt like I SO desperately needed it. Insert every different eye roll emoji you can find here.
Victoria Bick, curator of the historic kitchen gardens of Dundurn Castle at Seedy Saturday.
If you're into seeds SEEK OUT the Seedy Saturday events in your area. You can bring your own seeds to put on the swap table, then just take seeds that other people have dropped off for yourself. Remember to label your seeds well saying what type of seed they are and the variety. Any other information like colour or growth habit helps too. I dropped Glass Gem corn on the table along with some Orca, Lengua de Lobo and Zuni Gold bean seeds that had been originally shared with me.
Hanna Jacobs owner of local Matchbox Garden & Seed Co. (more on the seeds I got from her next week)
The really great thing about seed exchanges and sales like Seedy Saturday is the fact that you get access to seeds that are LOCAL to your area, which means that they should grow well for you. Plus you can talk to the farmers and breeders that actually grow and harvest the seeds so if you have any questions about any of them, you're talking to the number one authority on them.
---
Have a good remainder of your weekend! Sit back, relax, get under a blanket, eat a bowl of chili and watch some television.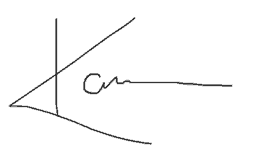 →Follow me on Instagram where I often seem confused.←