Just hanging out laughing in the carrot bed mostly.
I'm also going to be heading to another antique show with a strict self imposed moratorium on bringing anything home with me. This house is out of room until I decide to start decorating the roof in which case I have plenty of potential decorating space.
I could fit one more Kilim rug down my foyer into the dining room, so that's something I could consider bringing home. I have 5 Turkish rugs at the moment which you can see in different spots in my house in this post. For the past few years I've had them running from the front door to the back of the house.
I'll have a sit down discussion with my house before the antique show to see if it's ready to accommodate this wish of mine.
The house is so full it just barfs out anything that doesn't fit onto the sidewalk.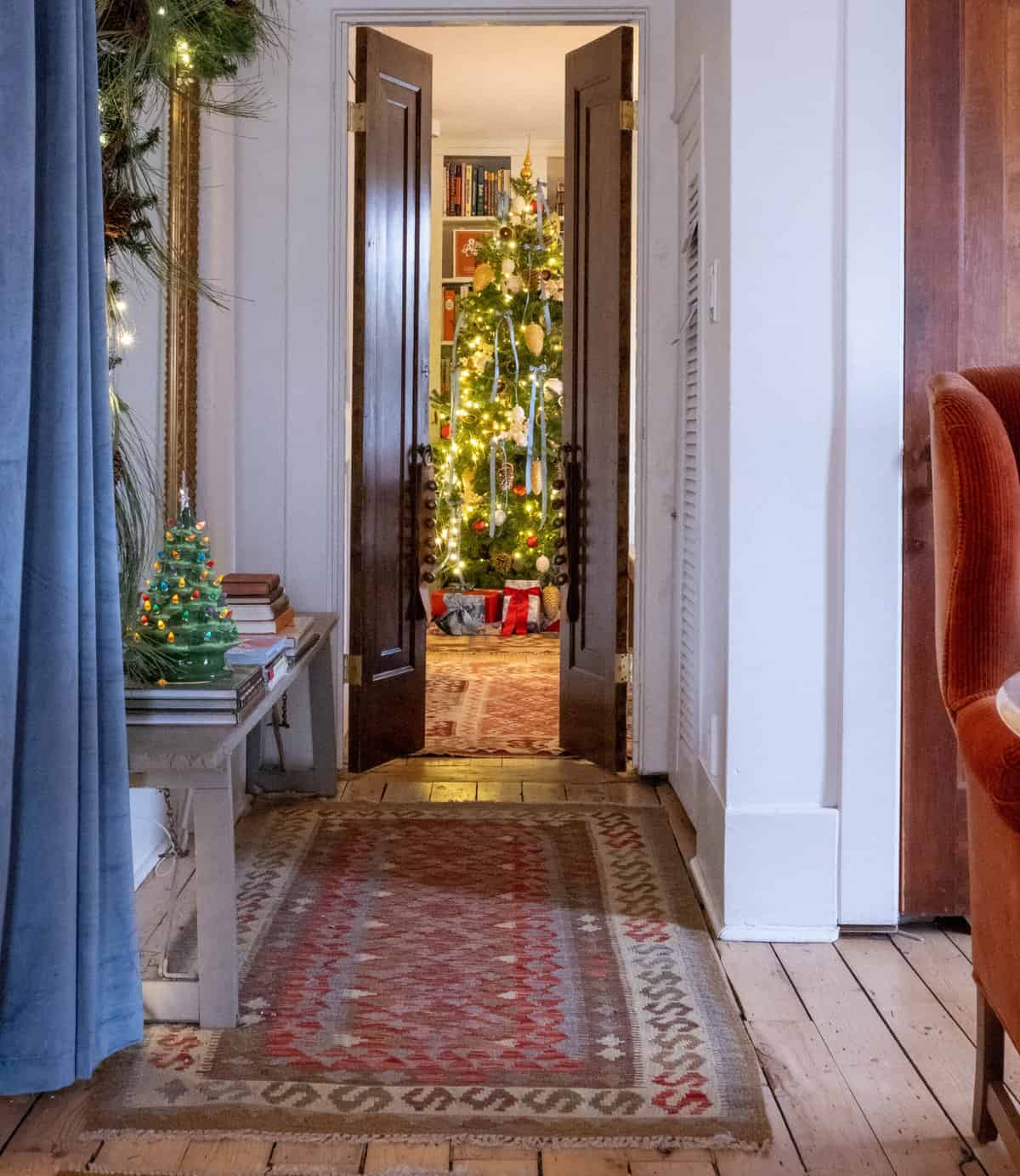 No it isn't Christmas decorating time but - and here's a shocker - it's almost time to start thinking about The Christmas Pledge. Just over a month away.
Speaking of luffahs, (I give them away at Christmas) this is where I am with their growth this year.
I have 12 or 13 this size, none of them even close to turning dry and brown, but I do think they're going to mature enough to have sponges inside. If you have NO idea what I'm talking about go read this post and you too will want to grow your own luffah sponges just because you can.
The truth is, my plan for Saturday was to clean the garden up which is now full of vegetables and weeds. Instead I've been tricked into going to an antique show by the promise of french fries and the fear I'll miss out on a $1 Aalto vase.
The garden also has buckets of flowers of course. Otherwise it's a mess.
What the garden could use is a bit of decorating.
Since Saturday is full up with antiques I'm not going to buy & french fries I am going to eat, that leaves Sunday for doing all the stuff.
Cleaning up the garden, installing a Phantom screen door that was rescued out of the garbage, making applesauce, followed by sun dried tomatoes, grooming the dog, hemming a pair of pants (BLEH), cleaning, reorganizing/tidying the basement, hauling out the Aerogarden for Christmas tomatoes and lettuce and cutting the lawn.
If things take an unexpected turn at the antique show, Sunday's plans might turn into force feeding my house an anti-nauseant.