I maintain those people with extremely clean homes have them because they're just better lookers. They can casually glance around a room and immediately see where anything is gross.
They would have noticed this dimmer switch about 9 years ago for instance …
Cleaning: Soap & water, Q Tip, toothpicks
Which is why this weekend I'm going to be cleaning everything I can see. But honestly I can't see much. It's a bit of a phenomenon actually. When it's your own dirt you just can't see it. You walk into your bathroom, use the toilet, wash your hands, and walk out. Everything's fine. Nothing amiss.
You walk into someone else's bathroom, use the toilet, wash your hands and walk out convulsing because there is a single, solitary hair stuck to the shower door way up by the ceiling, partially hidden by a perfectly folded hanging towel.
But you spotted it. The hair. Because you have visitor's vision.
I can almost barf and it's just a made up scenario based on a single hair. That again, to reiterate, isn't even real … it's made up.
So I walked around my house today trying really, really hard to see the dirt. To look places I don't normally focus on. I found a lot of dirt. Most of it is up high over my head so I just never see it. That's mostly dust that I find up high because I haven't played meatball baseball in my house in a really long time.
But there's also the kind of dirt that makes me wonder how I've never noticed that my hands are made up of 5% clean skin and 95% unidentifiable brown guck.
Cleaning: Soap & water, cotton cloth
You know how there are those people who you say "everything they touch turns to gold"? Everything I touch turns to dirt.
Cleaning: Soap & water, scrub brush, baking soda & water paste, cotton cloth
This I'm not sure I've ever cleaned. My fireplace hearth. I'm sure at some point I've cleaned it but I can't actually remember it. I have very low expectations on this one. But look at that floor!
I – now you're not going to believe me here – in fact clean my range hood every couple of months. I swipe at it randomly a couple of times a week but I do a full cleaning often (by my less than superior standards.)
I will not. I will not. I will not. I will not. I will not. I will not. I will NOT forget to clean the filters.
Which reminds me I'm not sure that I've cleaned my furnace filters this winter. So … adding that to the list.
Cleaning: Hot water & microfibre cloth is the best for stainless, hot soapy water for filters.
O.K. so my list now includes things up high, things hidden and things I can't actually see. This should be a breeze.
Cleaning: Glass cleaner, paper towels.
Add mirrors to that list.
Cleaning: Soap & water, cotton cloth.
And bookshelves. And doors on bookshelves that bear my trademark 95% unidentifiable brown guck on them.
Cleaning: Soap & water, cotton cloth.
And then there's the light. The light I've been afraid to clean. The bubble lamp. It's meant to just be dusted but I feel like there's dust stuck on it. So soap and water are what I'll try. That's what the George Nelson Bubble Light website says to use and I assume they know what they're talking about.
The Cleaning List
Light switches/dimmer switches
Lamps
Tops of things that are higher than my head.
Bannister
Mirrors
Bookshelves/bookcases
Fireplace hearth
Stove range AND FILTERS
Furnace filter
Special note, check bathroom for offending hairs.
Have a good weekend!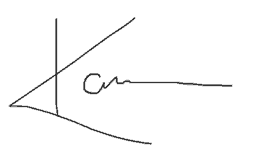 p.s. I just had a good look at my keyboard. It's definitely something that could kill you if you were to lick it. Add my keyboard to the list.
→Follow me on Instagram where I often make a fool of myself←