There is no longer wait than the wait for a green tomato to turn red. 30 days. That's how long it takes for a green tomato to begin changing colour. Then it's another 20 or more days before it's fully mature. That means from the moment you first notice your tomato to the time you eat it, there are 2 months of waiting which actually feels like 6 months of torture. #scientificfactish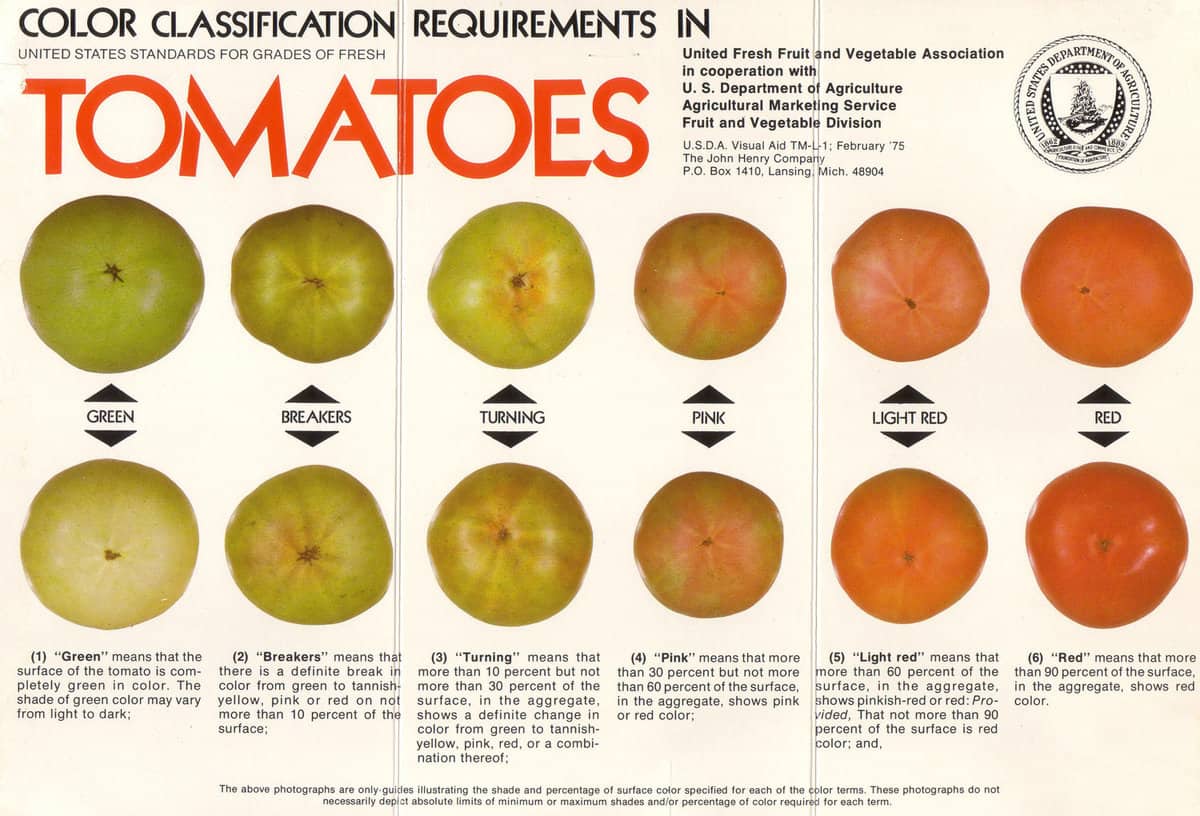 I am about to fill your head with things you never knew about tomatoes. I will bust myths and disprove "facts".
But mainly I will encourage you to pick your tomatoes WAY earlier than you are right now.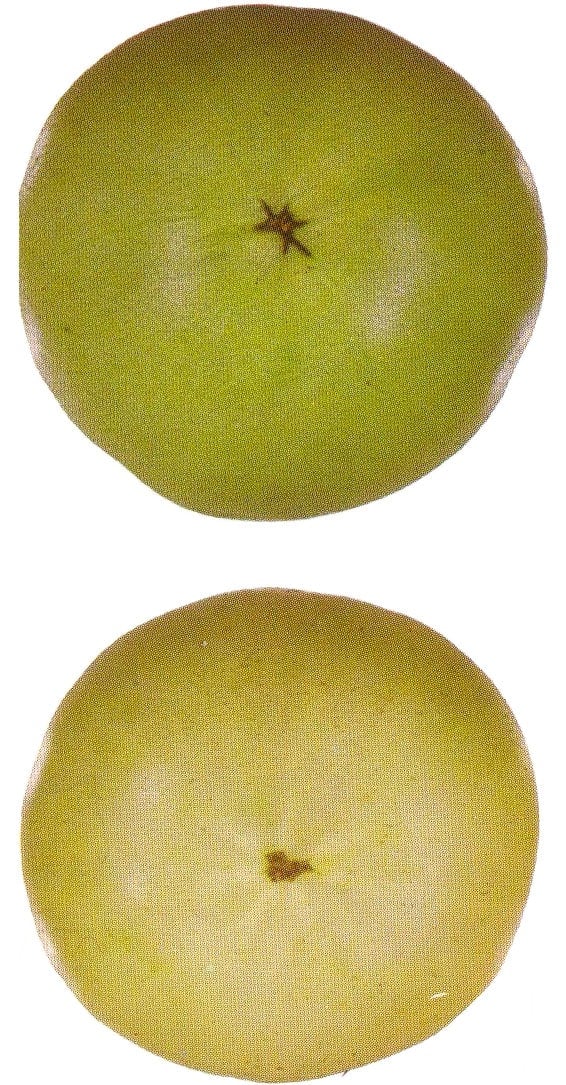 MATURE GREEN tomatoes have a smooth bottom and shiny finish.
Don't pick it if you don't have to, but if winter is rolling in and frost is in the forecast there's a good chance a shiny, green tomato will ripen on the counter for you.
It won't has as developed flavour as if you wait a few days for it to ripen on the plant and in the sun.

(IMMATURE GREEN tomatoes have a slightly bumpy bottom & dull finish.)
FRIED GREEN TOMATOES
Mature green tomatoes are what you want for fried green tomatoes.
Look for a tomato that's: Green with no hints of colour, a smooth bottom end, shiny skin. When it's cut there should be jelly, but not a lot of it and seeds should be fully formed inside.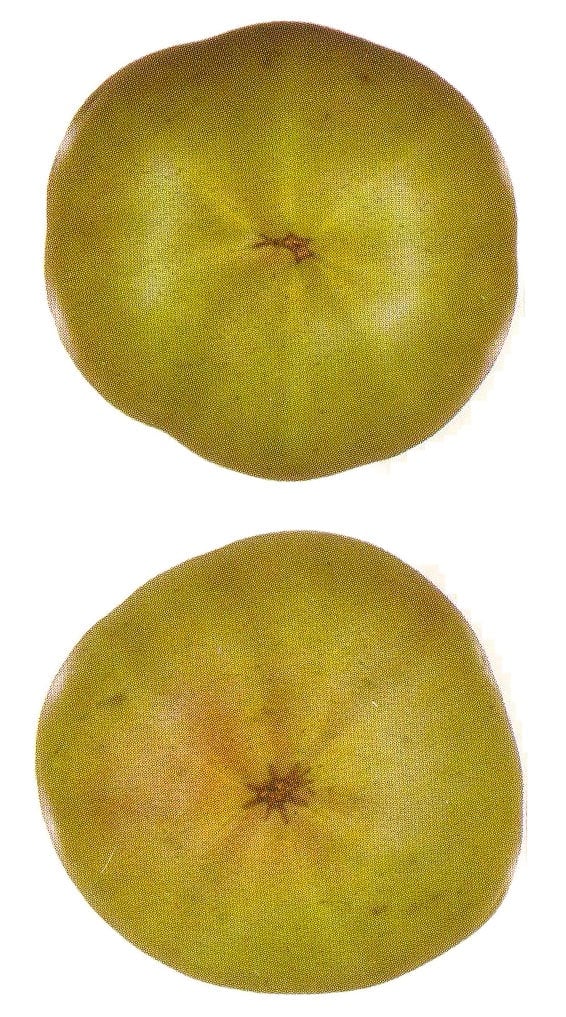 BREAKER tomatoes are letting you know they're mature. If you can see any colour change, you have a breaker on your hands.
If you pick it now, it will turn red on the counter.
You: But ... isn't that stupid? It's depriving the tomato of it's GOD GIVEN RIGHT TO nutrition & flavour!
Me: No.
By the time a tomato starts to show a break in colour, the mother plant cuts it off. It literally starts to grow a skin between the tomato stem (at the knuckle) and the plant at this stage.
BREAKERS are DONE. They've got all they can from the plant and are now on their own. You can pick them at this point and they'll ripen. I tend to leave them on the plant until the next stages though.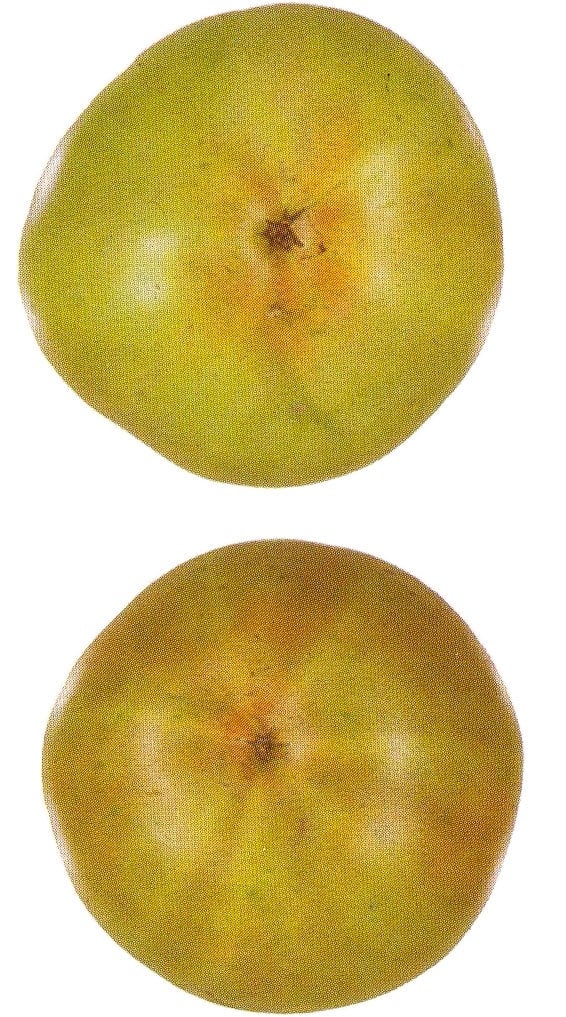 TURNING tomatoes are turning colour. You'll see colour around the tomato instead of just on the very bottom.
30% of the tomato has blushed with colour.
THIS IS THE EXACT MOMENT YOU SHOULD PICK YOUR TOMATO
When a tomato is at or between TURNING and PINK you should pick it. If it looks like the tomatoes above or below PICK IT PICK IT PICK IT.
WHY IS THIS THE EXACT MOMENT TO PICK?
This is when tomatoes start to give off that irresistible tomato scent to raccoons and squirrels.
This is when tomatoes will split if they get too much water.
If you pick tomatoes at the TURNING or PINK stage you'll eliminate the two main killers of a happy tomato harvest. Pests and splitting.
Infuriatingly raccoons and squirrels only seem to like the scent of tomatoes not so much the taste. I've never found a tomato that has more than 1 or 2 bites out of it before the raccoon has moved on to the corn.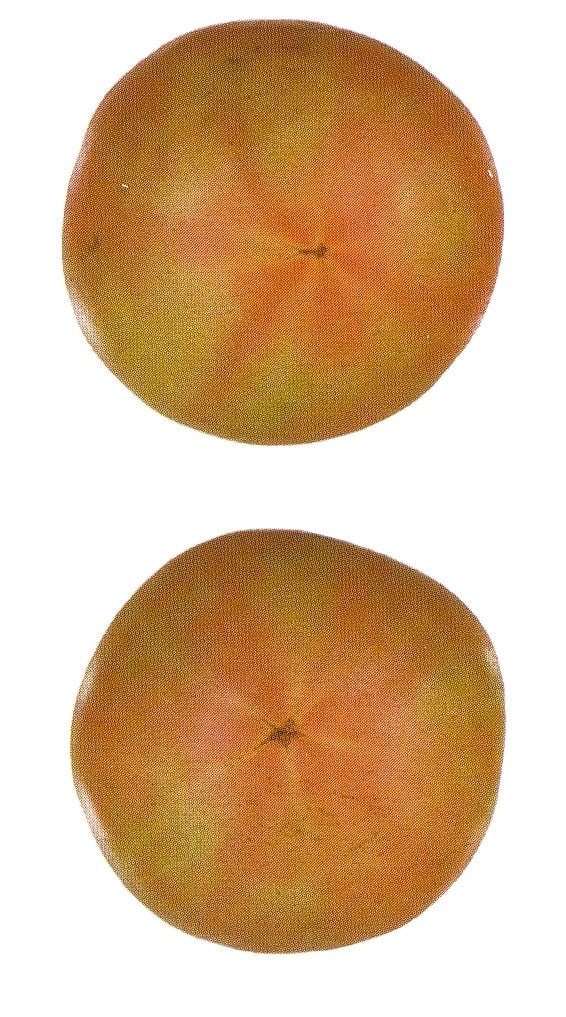 PINK is the classification if the tomato shows 30-60% colour on it.
Waiting to harvest until the tomato is at the end stages of pink (60% of the tomato has developed colour) increases the chances that the tomato will split or be ravaged by a raccoon.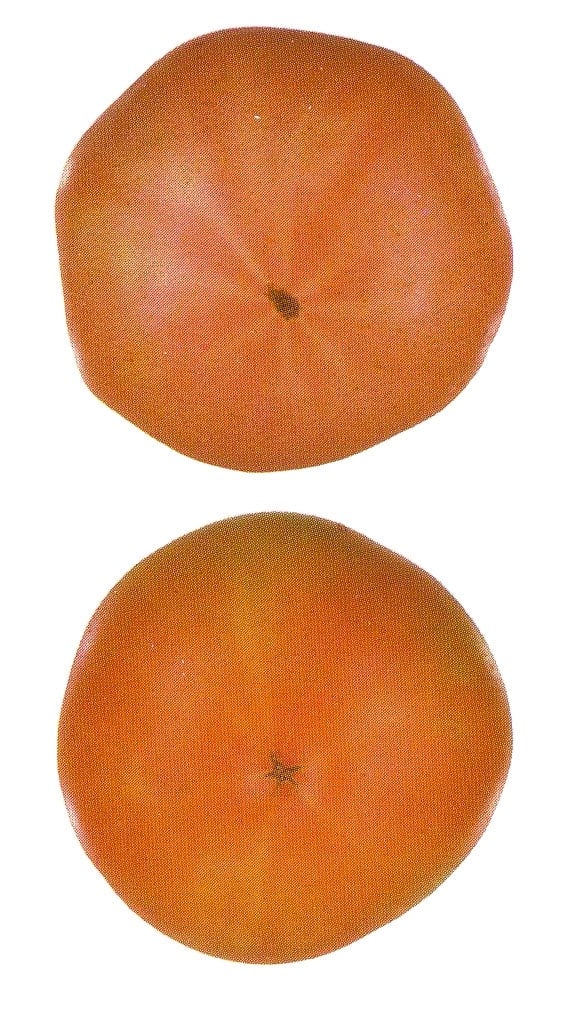 LIGHT RED tomatoes are light red. Not much more to say about them than that.
Pick it. It'll get ripe on the counter in a couple of days.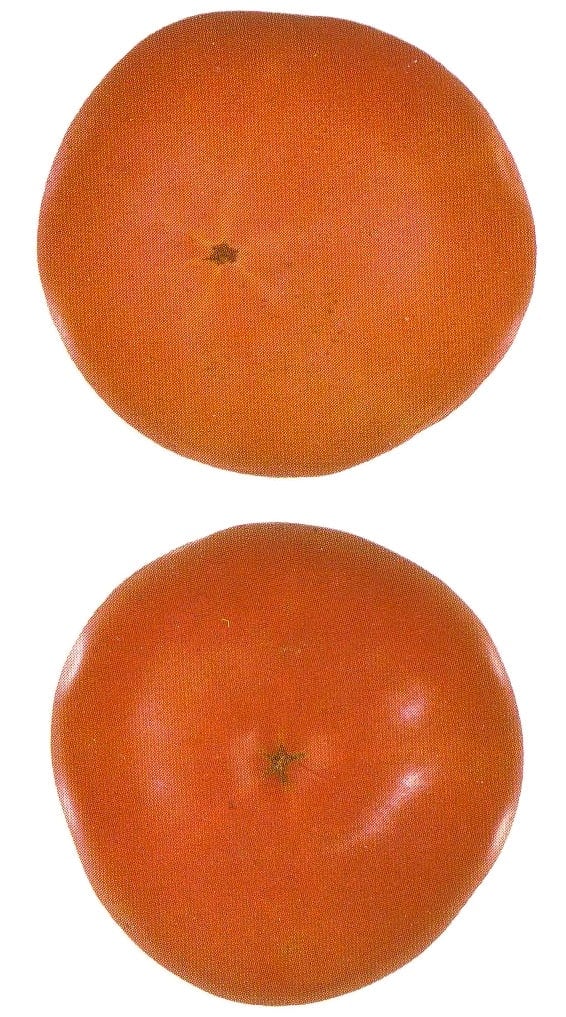 RED tomatoes are the IT tomato. It's what you're going for. What you want to make salads with and slice up for toasted tomato sandwiches with mayo. Or Miracle Whip. Whatever you like.
Should you refrigerate tomatoes?
The #1 rule tomato growers are always fed is that you shouldn't refrigerate your tomatoes.
That rule is wrong.
If your choice is between a tomato rotting on the counter before you get a chance to use it and putting it in the fridge PUT IT IN THE FRIDGE.
When you want to use it, let it warm up to room temperature. I can assure you, compared to one that was stored on the counter the taste and texture will be indistinguishable most times.
There are a lot of wrong rules about tomatoes actually.
Most of which I willingly believed for years "just because". No more.
4 Popular Tomato Myths
TOMATOES LIKE HEAT
Not true.
Tomatoes like very moderate temperatures.
21-24C - (70-75F) makes them happy. When the temperature gets over 29C (85F) the compounds responsible for ripening shut down. Your tomato will ripen faster if you pick it and bring it inside during those temps.

REMOVE THE LEAVES SO THE SUN CAN RIPEN IT
Not true.
Tomatoes don't need sun to develop colour and ripen. The leaves that surround the tomato actually provide a bit of welcome shade during hot weather. But if the tomato has dense vegetation you can get rid of some leaves so the plant has better air circulation.

YOU HAVE TO STAKE YOUR TOMATOES
Not true.
You can let them sprawl all over the ground if you can't be bothered to stake. They'll just be more susceptible to disease and pests. I know a market gardener who grows fields of tomatoes and doesn't stake any of them.

PASTE TOMATOES ARE FOR SAUCE
This is true & false.
Paste tomatoes like Roma or San Marzano do have the best consistency for making sauce but they're also good for regular eating.
And any other tomato can be turned into delicious tomato sauce as well.

I make roasted tomato sauce with heirlooms and can tomato sauce with bushels of Roma. But you can interchange the two. Make roasted with paste tomatoes and canned sauce with regular ones. So don't worry if you only have one or the other.
In conclusion, if you're only going to take 2 things away from this post, I think they should be these things:
If a big rain is coming and your tomatoes have started to turn colour, go out and pick them before the rain so you get them before they crack.

If you pick a very ripe tomato, don't leave it on the counter unless you're eating it that day. Put it in the fridge.
But the one little piece of advice in this post that you might have missed is probably the most important. Raccoons are getting ready to attack your corn.