When I wrote a post a couple of weeks ago on how to make some simple planter boxes you were all quite pleased with that, but what you REALLY wanted to know was how I got my planter box brackets attached to my brick house.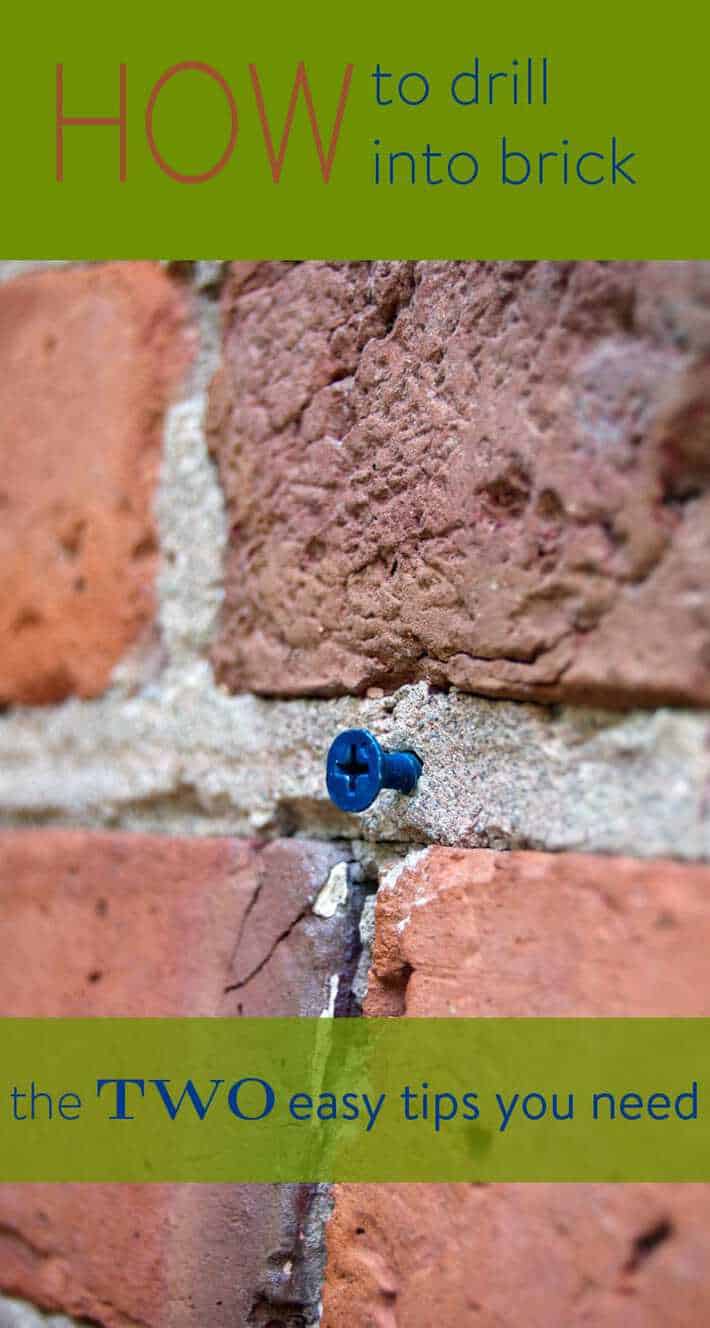 HOW DO YOU DRILL INTO BRICK???
That was your question. So today … I'm gonna teach you. I could have taken this question answering opportunity to answer the very popular question "Karen … how many burritos can you eat in one sitting?" but I'm gonna go with drilling into brick.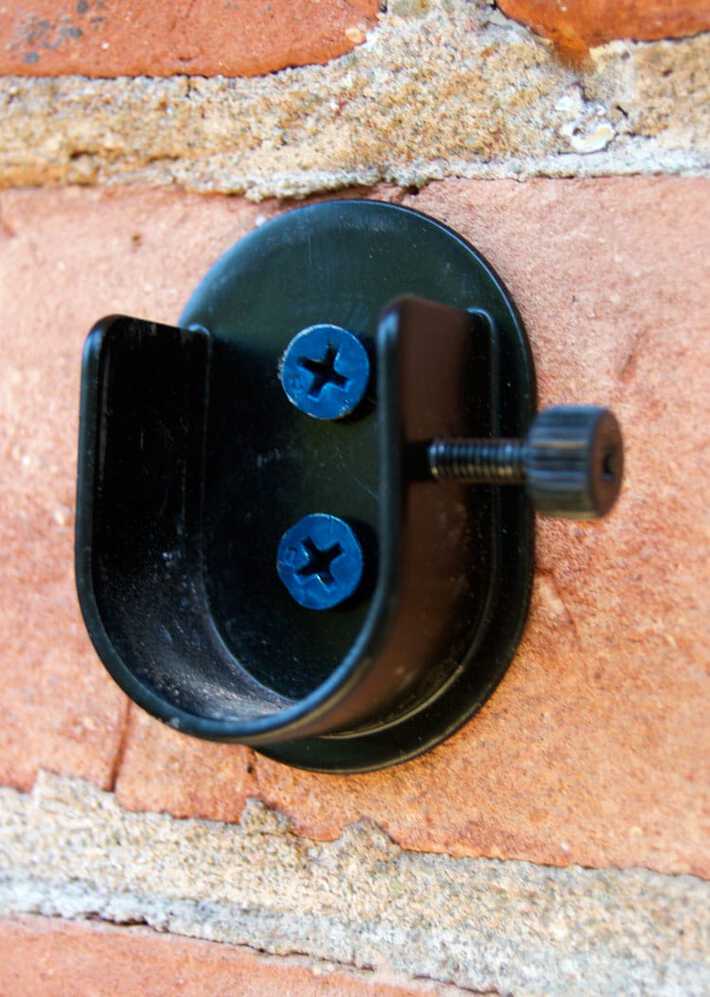 To screw into brick there are only two things you need. Anchor screws ( Walldog, concrete screw, screw anchor) and a masonry drill bit.
The anchor screw looks like a regular screw, and it is … but it also has an extra set of raised threads that help it cut and grip into very hard material like brick or concrete.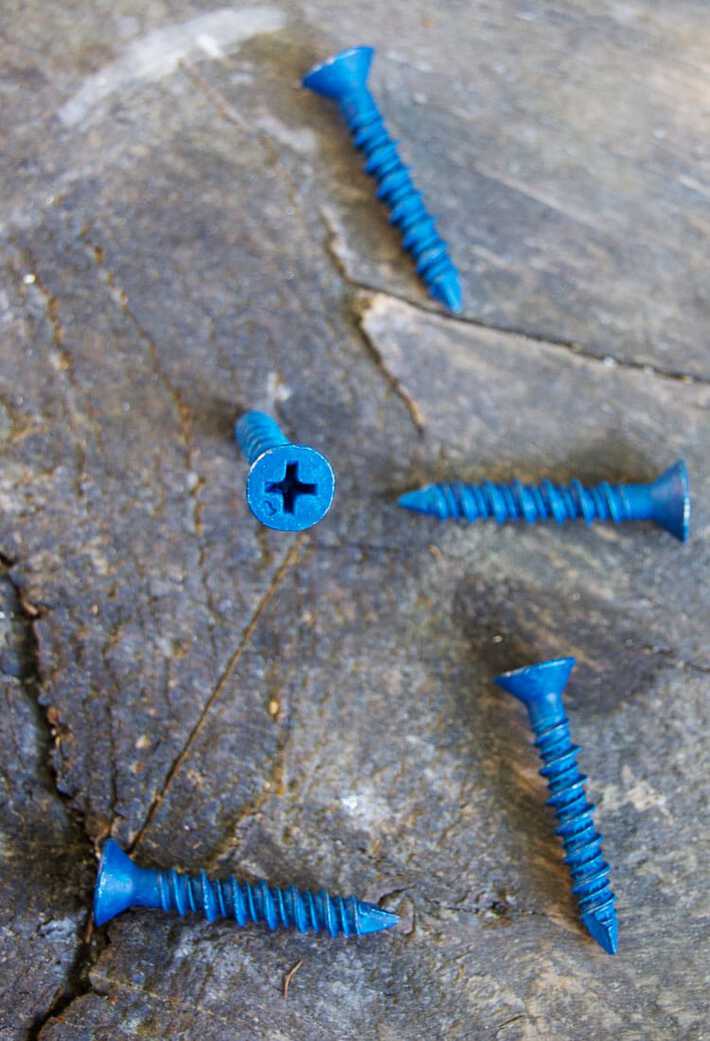 A masonry drill bit is a regular old drill bit with a special tip on the end. If you're at home and you don't know if what you have is a masonry drill bit just look at the end of it. If it has a a sharp spade-like tip on it … that's a masonry bit.
Technically they work best with a hammer drill but it doesn't matter. It'll work fine with a regular drill too, it'll just take a tiny bit longer to drill through the cement or brick.
It's easier to drill into the mortar than it is into the brick because the mortar is softer, but sometimes the grout just isn't where you need your hole. So you can drill straight into brick too, it will just take you a bit longer and dull your bit quicker.
You need to use a drill bit that's a size or two smaller than your anchor screw, otherwise your hole will be too big and your screw will just slide right in.
For example, I used a 3/16th screw with a 5/32 drill bit, which is 2 sizes down in a standard bit kit.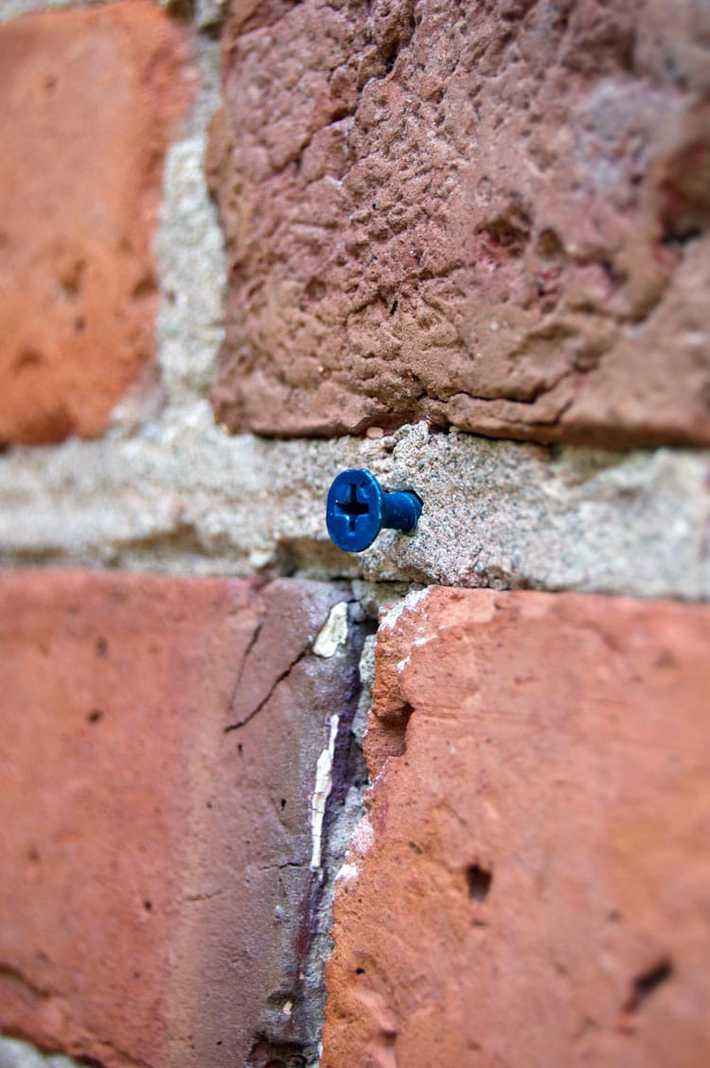 You can hang something on a brick wall in about 39 seconds as long as you have a masonry bit and a anchor screw (and a drill).
Need a video tutorial? Here you go.