It's that time of month where I tell you what you're supposed to be doing to guarantee a successful vegetable garden this year. There's one month until planting time. Here's what you need to do ...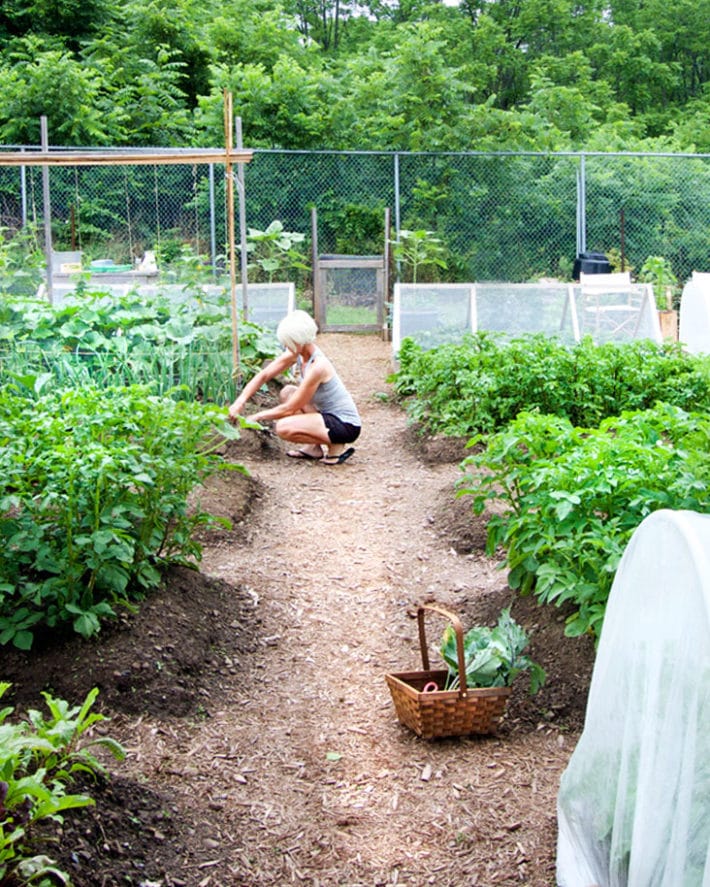 You've started your seeds, prepped your beds and bought a super cute basket for gathering vegetables. Basically you're already a successful gardener who should consider contacting a publisher about writing a book. I mean, what else is there to do?
Lots.
When last we met I had you starting cold weather crops like kale and swiss chard.
This year's kale ready to set out.
If you started them when I told you to they're ready to set out now. "Setting out" is gardening lingo for plant them.
---
Planting!
YES YOU CAN PLANT STUFF OUTSIDE RIGHT NOW!!!!
I know. I lied to you about planting time being in a month. But to be fair, the majority of your planting will be done in one month. But there are a few things you can get in the ground now.
This of course depends on where you live but if you're in zones 5/6/7 you're safe to plant cold weather crops like kale, cabbage, onions, poppies, swiss chard, broccoli, kohlrabi and spinach among other things outside. In fact a lot of these things will do much better if you get them in the ground before it heats up. Just like pansies.
That's the other great thing about starting your own plants from seed - you can put them out in the garden much earlier than if you got the seedlings from a store. Most stores don't even have their vegetable garden centres up and running yet.
---
Hardening Off!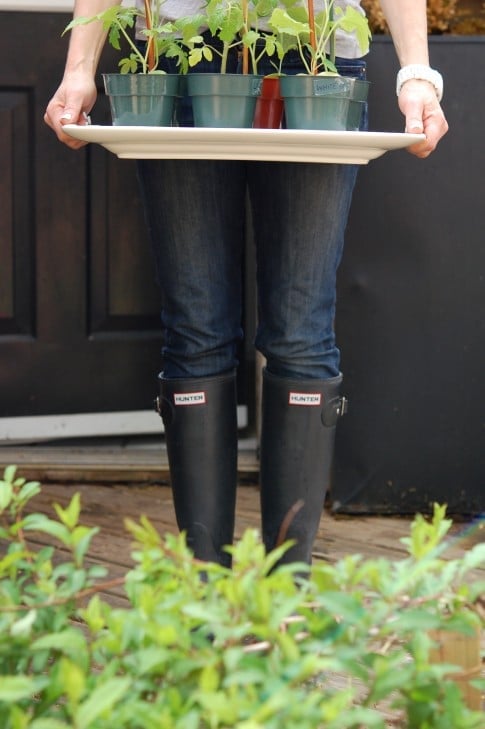 BUT before you put your plants in the ground you need to harden them off. Hardening off plants is acclimatizing them to the big, bad world they're about to encounter. To take them from inside to immediately planting them outside would be like dropping the Queen off in the middle of an episode of Shameless. In both cases it'll either end in shock or death.
If you're not sure how to harden your seedlings off, make sure you read this post on how to harden off plants before you go sticking them outside for good. It's not a difficult thing to do, it just gets them used to being outdoors with the much stronger sun, wind and rain.
---
Warm Weather Crops!
If you haven't started them yet get those warm weather plant seeds into some pots stat. Things like tomatoes, red peppers, zucchini and squash are considered warm weather crops. In Zone 6 I'm able to start many of them in the ground in May, but a couple of them need to be started indoors or they won't have enough time to grow up big and strong and produce fruit.
Tomatoes and peppers are the two things you need to start indoors. Either that or buy them as seedlings in a few weeks. If you wait and try to plant a pepper or tomato seed in the garden once the weather warms up there probably just won't be enough time for it to grow for you before it gets cold again.
---
Gather Your Tools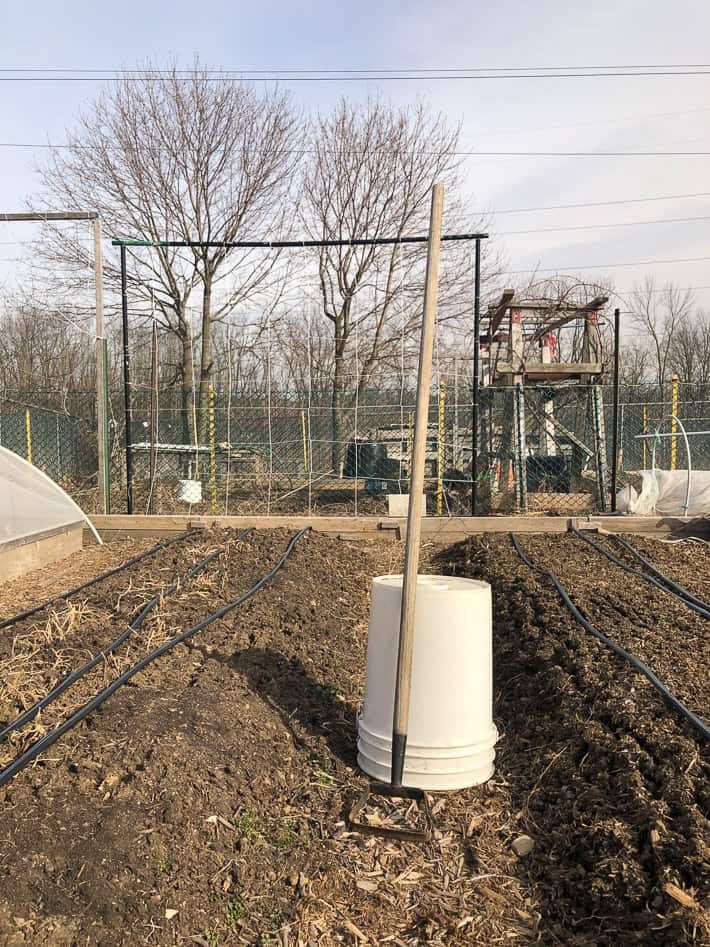 I know you have that nice vegetable gathering basket but you're going to need a few more things if you want to have a successful garden. Anyone can "garden". Not everyone can successfully garden. Here are a few of the things I use regularly in the garden.
Floating Row cover - When you buy row cover it needs to be as wide as your gardening bed plus high enough to accommodate the height of the plants inside. You'll use it to protect your plants from frost and from bugs.
Hula Hoe - THIS is my favourite gardening tool. It's for weeding and instead of pulling the weed up it cuts the stem at soil level. This kills annual weeds and slows down perennial weeds. Continued use on perennial weeds will kill those as well.
Hand Pruners - I've had these of Felco pruners for years. They're strong enough to cut through big branches or corn stalks and still delicate enough to lop off flower stem if you want to. (although really you should use something smaller like this for pruning flower stems)
2-3 lb sledgehammer - A small sledgehammer makes pounding stakes into the ground MUCH easier.
There are a lot more tools and things you'll find you need but they're the sort of things you figure out once you're knee deep in dirt and without whatever it is.
When your garden is so full of food you don't know what to do with it all, remember to grow and give because you're sow generous.
O.K. Get out there and get dirty. Who do you think you are? The Queen?