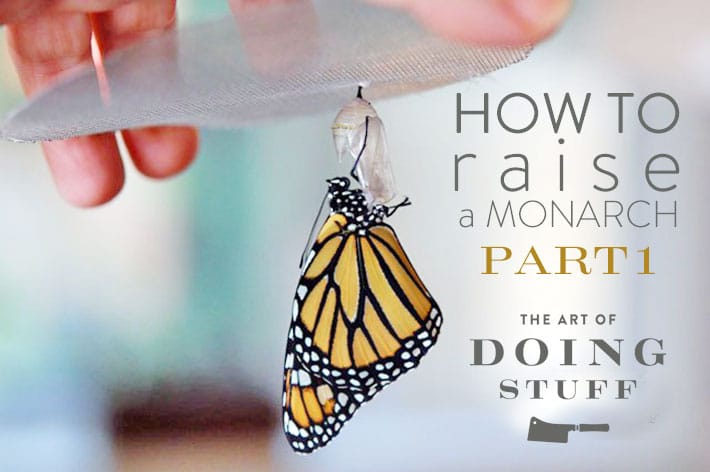 My name's Karen and I have 3 major embarrassments in my life.
1. I have square feet a la Fred Flintstone.
2. Once when I was 13, I laughed so hard at something my friend Debbie said I peed a bit in my Road Runners.
3. I raise Monarch butterflies every summer. Even though I don't have kids.
I must tell you, the Monarchs have elicited the most laughing and finger pointing.
But it doesn't last. Once the butterfly-bully actually sees the miraculous transformation, they get all warm and gooey inside. Like a lava cake.
I once witnessed a hardened criminal (O.K., just some guy who tried to use an expired grocery store coupon) grin with delight after watching part of the Monarch process.
Something just comes over you when you see the amazing, enthralling, captivating sequence that is the life cycle of the Monarch butterfly. Right in your kitchen!
In fact I think if officials were to implement "The Butterfly Program" into high security jails, inmates would immediately become calmer and friendlier. Ditto for rehab centres, war zones and grocery stores that only have 1 cashier working on the Friday of a long weekend.
It takes about a month to grow your own Monarch butterfly. They have 4 distinct stages to their lives:
The Egg (lasts 3-6 days)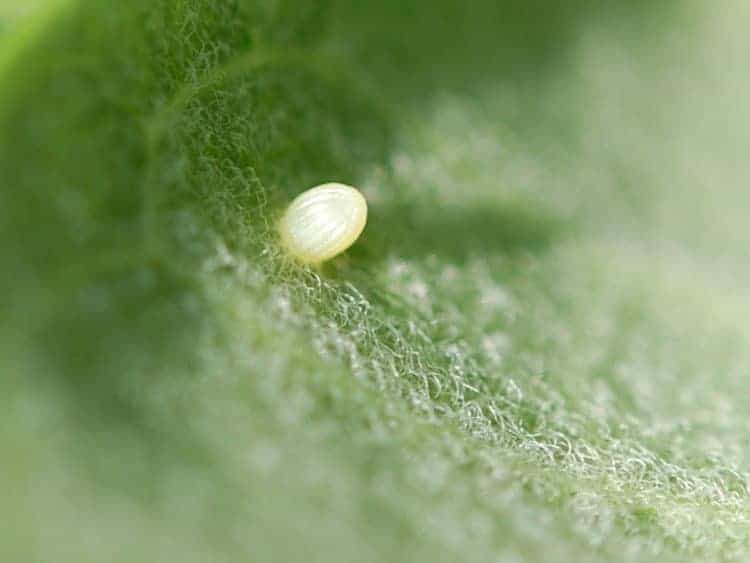 To give you some perspective, this is what the egg looks like on a small milkweed leaf.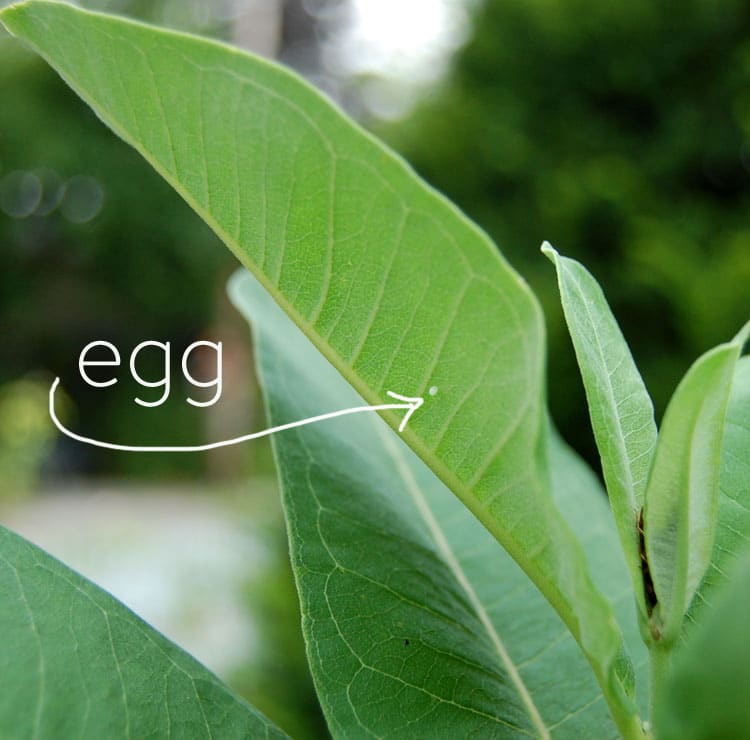 The caterpillar (lasts 10-14 days, with 5 growth periods which involve shedding its skin like a snake)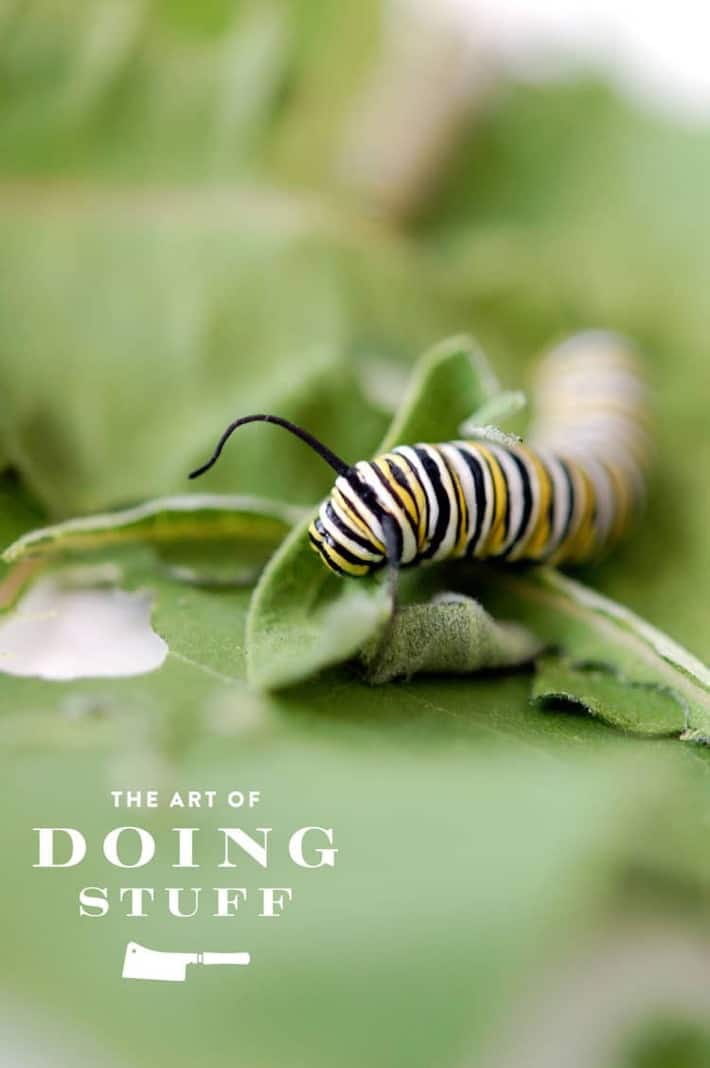 The Chrysalis (lasts 10-14 days)
The Butterfly (lives 2-6 weeks, unless born in the fall, in which case it will become a "migrating" Monarch which will fly to Mexico, live there for 6-8 months, breed, and then die)

If you too would like to divert attention away from your other embarrassing traits, and grow your very own Monarch butterfly.