The Ugly Little Chicken. A Love Story.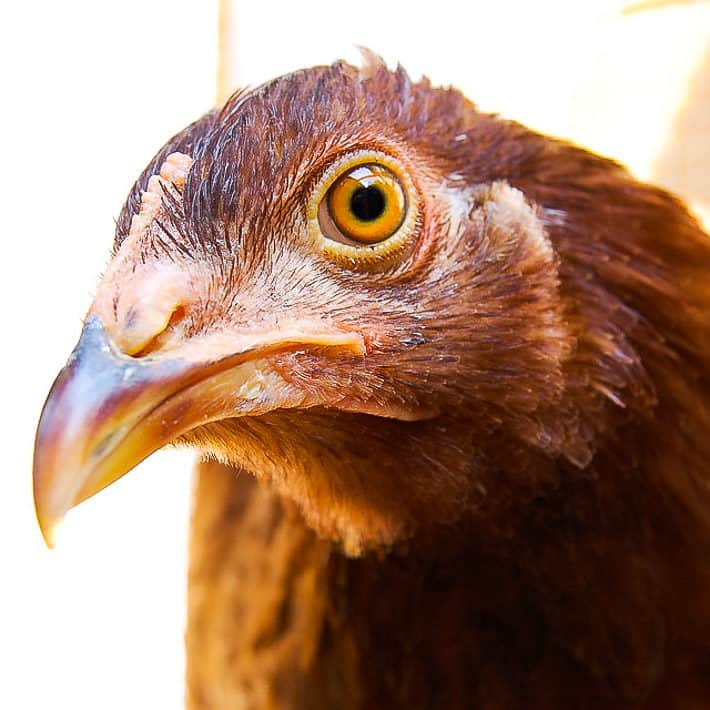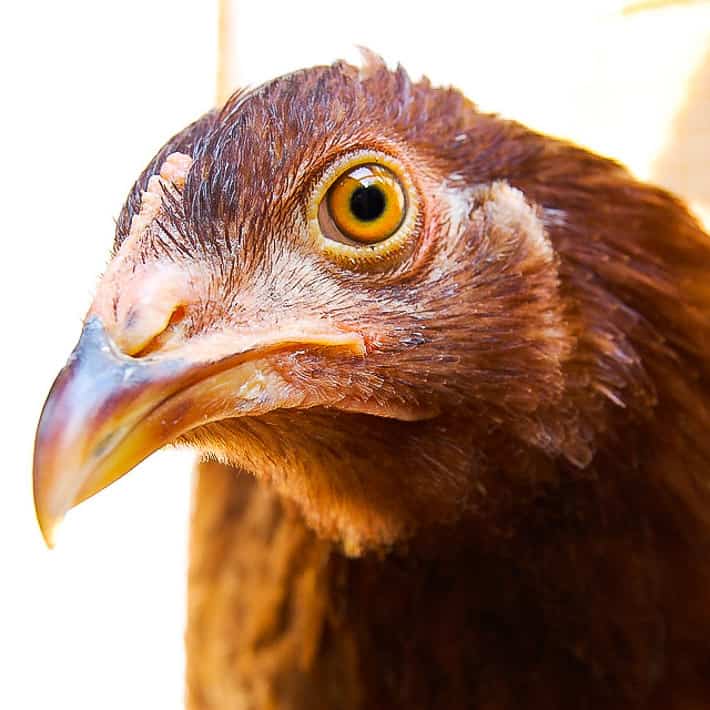 This is the story of my ugly little hen.
A hen so dull and boring we didn't even bother to name her.
Her nose is really too big and her comb is really too small.
She's so invisible the other chickens don't even pick on her.
The little hen that almost doesn't even exist.
Someone suggested we name her Cheez Whiz, since Cheez Whiz adds personality.  We were desperate.  So she was named.
Cheez Whiz now had a name, but still no zing.  No expression, no cute chicken characteristics.  No personality.
I didn't hate Cheez Whiz. There was no reason to hate her. She was just there. She was so dull there wasn't even anything to hate.
So when a friend lost one of his chickens to a fox I agreed to give him one of my hens.  I knew immediately it was going to be Cheez Whiz.  I felt bad, but if I was going to part with one of my flock it was going to be her.
I wanted to make room for an Ameraucana you see.  They're the chickens that I've always wanted.  They're one of only a few breeds of chickens that lay blue and green eggs.
But ... on Easter morning when my boyfriend surprised me up with a box full of  day old Rhode Island Red fluffballs I certainly wasn't going to turn them away.  Even if they would only lay brown eggs.
So I counted the days until my friend would pack boring, ugly chicken Cheez Whiz into a cardboard box and take her away.  Then I could buy a blue egg laying chicken.  .
I got a phone call.  My friend didn't need an extra chicken anymore.  He went out and bought himself a whole flock ... of blue egg laying Ameraucanas.
I was devastated.  He was getting the chickens I always wanted, and I was once again stuck with Cheez Whiz.  The dull little hen.
Then one day when she was around 4 months old,  Cheez Whiz slowly and clumsily made her way into the nesting box for the first time.
The other chickens stood at the door and squawked at her a bit, but she ignored them and went about her business.
Eventually the others left her alone.
It was at exactly that moment I learned a life lesson.
Because on that day, my boring little chicken ... the rose-combed Rhode Island Red named Cheez Whiz ... did this for me.
That day I couldn't even get excited over her blue egg.  I couldn't jump for joy or laugh with surprise.  All I could manage was to pick Cheez Whiz up and say I'm sorry.
---
She had a good life Cheez Whiz.  She died yesterday.  She was the last of my original flock.  I found her alone, outside in the run on the cold ground, her body still warm. I suspect she died instantly of a heart attack. I had only been out feeding her an afternoon snack about an hour earlier.
I picked her body up and held her against me and for the last time said to her, I'm sorry.