Yes, it's puzzle day but it's also the first day of Pizza Party season, and today I held the first pizza party of the summer. There was pizza, candy floss and because it isn't a party unless embroidery floss is involved - cross stitch.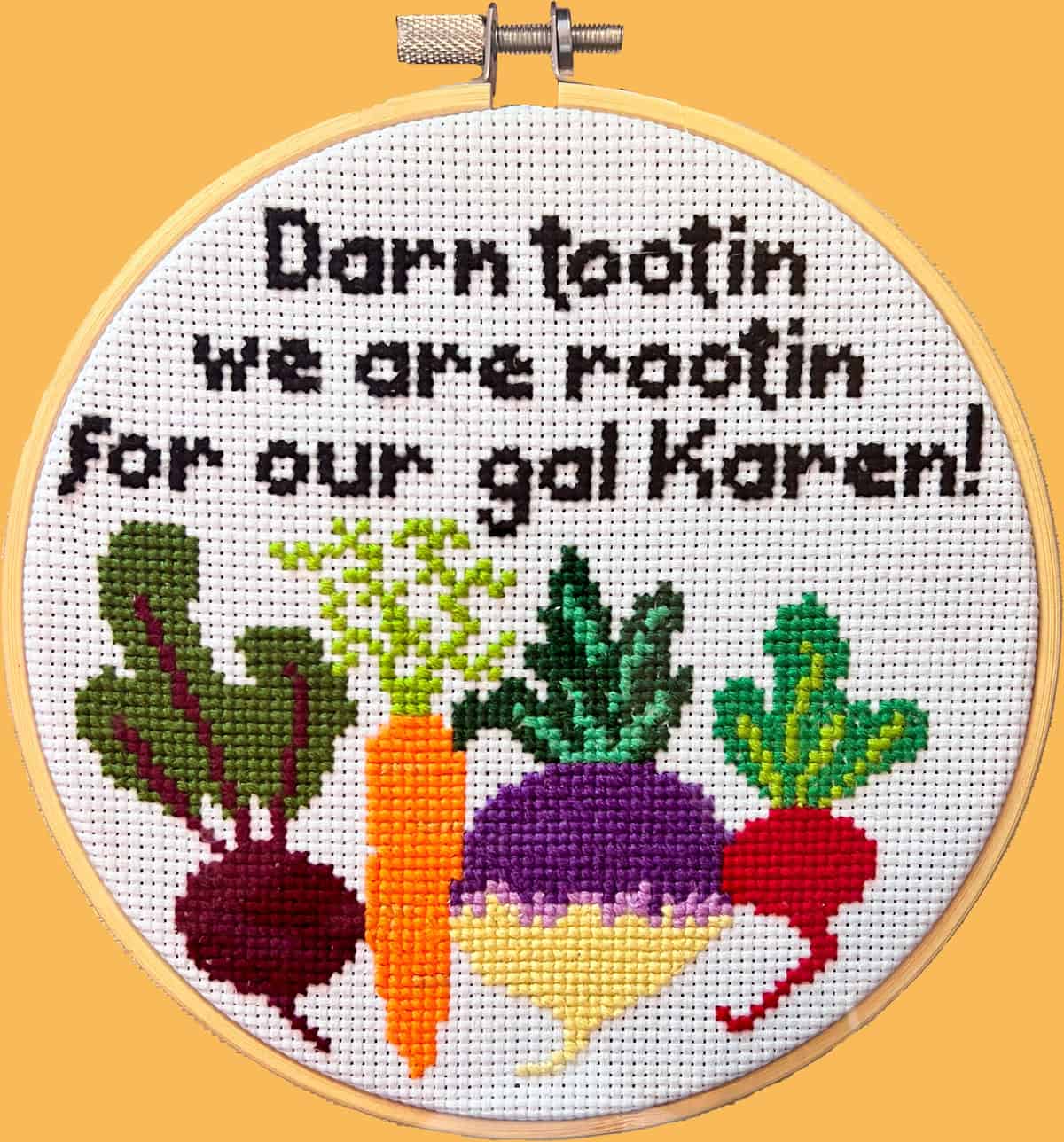 Today's puzzle is going to be this charming cross stitch designed, executed and gifted to me by today's pizza guest, my friend Jamieson.
I wasn't expecting any gift. Not a bottle of wine or dessert or anything. But when Jamieson said he had a gift that he had made for me I was the appropriate amount of terrified and excited.
The last thing he said as he handed it to me was "If it's not to your taste, you can hang it in the basement".
So, it's hard not to lean into the Oh God, what do I do if it's ugly and I hate it and I can't hide the look on my face that screams, it's ugly and I hate it.
But I turned it over and it was this most perfect gift that will ALWAYS be hung on the main floor for everyone to see for the rest of my life.
The truth is, even if it looked like an apocalypse, I would have loved it just because he made it for me. And I'm not saying that like someone who says that sort of thing and then lights the ugly on fire when no one's looking. I genuinely would have loved it no matter what.
And yes. From this moment on, I expect exactly this kind of thoughtful, delightful, personal handmade gift from all of my future pizza guests. Don't even think of showing up unless you're packing at least a full sized watercolour of my front yard.
Don't worry, it'll be worth it because you'll get pizza and the scent of urine. At the same time. More on that later.
At this moment, this very moment, I am laying on my Restoration Hardware furniture (the hack of it that I made). That's it. That's the big news. I'm outside and I'm sitting on something other than a pile of dirt.
After my guests left just before 5 o'clock I almost ran outside to get the front yard tidied up so I could get my dahlias planted, but instead, I did this weird thing - I decided to sit and enjoy the backyard.
Let me set the scene for you.
It's been much easier to set the scene since the invention of the iPhone.
Although if I were trying to set the scene without the aid of a photograph it would go something like this.
As I lay stretched out, facing the rustic barnboard pizza counter, I can hear the sound of children in the neighbourhood, carried on the wind. The faint scent of urine is carried on that same wind as it drifts across the astroturf pee pad I installed for Philip last year.
This stinky astroturf issue should probably be resolved before the next pizza party. Today's guests, Jamieson and his husband Bradley, were polite enough to pretend they couldn't smell it, but my next guests might not be quite as accommodating.
My next guests might feel as though they have been swindled if they show up with a crocheted toilet paper roll cover in the shape of a black poodle* and are assaulted with the smell of urine in return.
*just a suggestion
Also blackflies have just appeared out of nowhere and I'm rethinking this whole relaxing outside situation.
PIZZA PARTY 2023 #1 MENU
Pizza
Cotton Candy
Rhubarb Fizz with Vodka
Rhubarb Crisp which I forgot to serve
Non Dairy Instant Whipped Cream which I forgot to serve with the forgotten rhubarb crisp
THE TOPPINGS
Pizza #1
Pizza #2
Red Onion sautéd in olive oil
Pepperoni
Green Olives
Aerogarden cherry tomatoes (which I forgot to put on the pizza)
Dairy Free cheese
---
FYI the Aerogarden I linked to is 47% off right now. I have no idea how long it'll be on sale for.
---
The dough I made was the master dough with a Poolish starter from The Pizza Bible. My guests brought the non dairy cheese because they're the ones whose stomachs start revolving from dairy. I actually meant to type "revolting", but revolving is probably even more accurate.
Here's your puzzle.
The 9 Piece
Took me 30 seconds exactly.
The 16 Piece
(took me a whopping 1:16)
Have a good remainder of your weekend!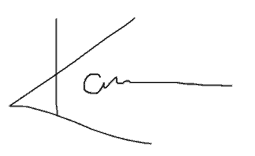 p.s. They say old fashioned blogging is dead. That no one wants to read blogs anymore. They just want the information and don't want to hear about how you went to get a coffee or made a pizza today.
I think they're wrong. I hope they're wrong. I personally feel like it's time for a bit of an old fashioned blogging resurgence.