Wondering what I bought at the Christie Antique market this year?  Nah. I didn't think you were.  You have better things to think about. Like cute cat videos and the role they play in your life.  But I'm going to show you anyway.
The first of two Christie Antique shows for the year went down last weekend and I was there. If you missed my original post on it from the beginning of this week you can read about all the bodily fluids that particular day involved. 
I went home devastated because I didn't get something I really wanted.  I waited to long to commit to it and by the time I went back to get it someone else had bought it. Totally my fault. No one's fault but my own. I am the one to blame.  But really if you're looking to yell at someone it should be my sisters who were with me and  didn't talk me into buying it.  I mean if you can't trust your own sisters to push you into doing something you don't want to do then who CAN you trust with that sort of thing?
Even though I didn't get the big purchase I wanted I still left Canada's largest outdoor antique market with enough stuff to make me get the guilt sweats.  Which are like the meat sweats, but not as bad for your arteries.
First up? A whole whack of ironstone from a new vendor at Christie's - Square Table Round Bowl.
The booth is run by the son of another vendor I follow, Vintage Inspired Cottage.  The interesting and I think inspiring thing is that this particular son quit is big city (Toronto) job to get into the picker trade.  It takes guts to walk away from a really cool, big time job (he worked at a talent agency) to do something a little off the beaten track.  I did the same thing and I'm always incredibly happy for people who work up the guts to do it themselves.
Especially when that leads me to ironstone.  From his booth I got several little ironstone and transferware butter dishes along with a covered ironstone butter dish.
The transferware salt and pepper shakers I got from another booth for $10. I'll be using them for my Thanksgiving dinner table.
I make a point of only buying things I will actually handle and use.  I don't buy just for pretty.  At least not normally.  I love using old things that have been around forever.
I also got a couple of crazed ironstone plates from Square Table Round Bowl, a sauce boat and little crock that's perfect for holding one single flower.  Don't underestimate the importance of a single bloom holding vase.  They're GREAT things to have around because - obviously - you only need one flower for them.
I also bought this little bird cage which I assume is for a finch. It looks big here but it's tiny. It has a little ironstone water dish and it's in excellent condition.
Now. I don't have a finch.  But I just said I don't buy things just because they're pretty. So what am I going to do with this little cage?
I'm going to line it with mesh and use it for housing my Monarch butterflies in the summer while I raise them.  It'll look infinitely better on my counter than the dirty vase I normally keep them in.  Want to learn how to raise Monarchs yourself?  I've been doing it for years and have a whole series of instructions on it.  And now is the time to do it, so read up if you're interested. Here's the first post in the series to get you started. 
One of the hazards of an antique market like this where you're in a good mood, have french fries in your belly and money in your wallet is - the impulse purchases. For me this year that was a suitcase.  And then it was two suitcases.  And then three.
By the time I left Christie's I had randomly bought 4 suitcases.  Like some sort of suitcase lunatic. Or serial killer.
The bottom two are two of the suitcases I bought at the show. I haven't even wiped them off yet. The lowest one is made of wood.  The one above it is a beautiful leather suitcase.
I also bought two green crocodile suitcases with tan leather handles. Add them all together along with a few others I had already and you get this.
Because my house is so old it has a tiny winding staircase to get upstairs.  It's incredibly charming; when you're not trying to fit anything larger than an occasional chair up them.  I can't fit anything big up the staircase so even though I'd like an armoire for storage at the top of my stairs it's never going to happen.
Instead I have a stack of suitcases.  You might recognize the suitcase that's third from the bottom as the one I tore the fabric off of to find beautiful wood underneath.  Here's a tutorial on how you can do that.
The stack looked O.K. all on its own but adding the portrait painting above it brought it all home.
Finally you may have noticed the vintage Irish Fisherman knit sweater in the first photo.  I bought that too. It was $25.  Weather permitting I'll wear it to the Christie Antique Show fall sale.
100 days and counting.
Have a good weekend!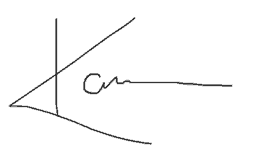 →Follow me on Instagram where I often make a fool of myself←