I'm hoping this pandemic lasts all summer. Why? I'm learning a lot about the real me. The real (pandemic) me has no need for bowls. Pandemic me eats right out of the pot until whatever was in it is gone. With another month or two of this I will have achieved the kind of insight into my true self that it would take a team of psychiatrists many years to unearth.
Rhubarb Crisp. One of the many "serves 6" things I've eaten right out of the pan.
Did you know you don't absolutely *have* to wear pants outside? Because you don't. In Pandemicland I have twice seen people walk past my house with no pants. I have no idea where their pants went or why they chose not to wear them. But that's not the important part. The important part is that my first thought wasn't, That person isn't wearing pants therefore they are insane. My first thought was - Why in God's name am I still wearing pants?
The longer this goes on the more we're reverting to our true selves. The selves that think zippers and buttons are for suckers.
It's too exhausting to keep up with social norms like pant wearing and bowl using. We need to focus all of our energy on things that actually matter like when someone will come up with a vaccine and home hair bleaching You Tube videos.
I've learned that deep down, I am the sort of person who stands at the stove and eats an entire pot of rice pudding with the wooden spoon I used to stir it. That's who I am at my core. A pot licker. I didn't know that about me.
I am also someone who will wear the same clothing for 4 days in a row, take one day off from the outfit, and then go back to it on day 6. No I do not wash it in between wearings. Pandemic Karen hates doing laundry even more than pre-pandemic Karen did.
THE GARDEN
In keeping with the Armageddon trend the world is on, I was able to make it to my community garden exactly once this week when for 10 minutes it wasn't raining, snowing or Breaking Newsing. I ran up just to pick some asparagus (which was limp and mushy because it had been hit by frost.)
It was during that trip that the annual dance began.
I have never ever seen a rabbit (actually a hare) in my garden this early. But there it was, flying out of one of my raised beds when I scared it by swearing at my compost pile.
The compost pile was in need of swearing at due to the fact that it hadn't decomposed at all all winter. I'll let you know next week whether or not the swearing worked. Back to the rabbit or as I pointed out - the hare.
As it turns out, hares don't normally eat things like seedlings and young shoots, they eat bark and twigs for the most part. This being Pandemicland however, I suspect things have changed in the animal world as well and fully expect this hare to everything I plant, plus my garden tools.
NURSERIES OPENING
Nurseries finally opened this week. I've grown a lot of my own seedlings but there are certain things I always buy and I always buy them from the same place: William Dam Seeds. They have a good disease resistant plum tomato I like and I always get my broccoli, sweet peppers and some hybrid tomatoes for Betty. Plus you know, whatever else piques my interest.
The store opened at 9 a.m. on Friday. I was there standing in line at 8:10 a.m. and I wasn't even the first one there. There were 6 others ahead of me including the chair of our garden, Greg, who texted me at 8 to remind me I'd better get up there.
So I did. It was raining. Pandemicland you see.
By the time they opened the doors at 9 o'clock and I was walking into the store, people were lined up all along the building, through their parking lot, up the driveway and onto the highway. I felt quite clever and smug as I shook my umbrella off, masked up and entered the nursery to manically buy whatever plants happened to be in front of me.
A half an hour later I was back home, realized I made some pretty big mistakes in my seedling buying, all of which didn't really matter except for the onions. I planted onions myself this year and they look great but I wanted MORE. MORE ONIONS. I accidentally bought 2 containers of Red Onions instead of 1 red and 1 yellow.
After working at home long enough to feel like I deserved a break I hopped in my car to head back to the nursery to see if I could butt in line just to exchange my onions. I had a whole sob story ready that included references to a mental hospital, memory loss, PTSD and a chocolate allergy.
I was almost sad I couldn't use my story when I drove in and realized the place was empty. No umbrellas. No lineup. Just a few customers casually choosing their plants at a reasonable time of day in luxuriously dry clothing.
TOMATO GRAFTING
The very first thing I did when I got my tomatoes home from the nursery was to cut the tops off of them. This isn't an indication of me losing my mind, (although eating 6 servings of rhubarb crisp out of the pan at the counter is) it's because I'm experimenting with tomato grafting.
Grafting has been done on fruit trees for centuries (made that up, but I stand by it) but it's only in the last 10 years or so that people have started to graft tomatoes. The reason for it is that heirloom tomatoes LOOK the best and they TASTE the best, but they aren't the best in terms of being disease tolerant or productive. You'll always have less disease and more tomatoes with a hybrid.
For grafting to be really successful you need to use a tomato plant that's known for being vigorous and disease resistant for the roots. Then you cut the top off of the plant and attach the TOP portion of an heirloom tomato.
You can see where I've spliced the two tomatoes and stuck them together in this photo below.
The bottom and roots is Mountain Merit, a disease resistant variety, and the top is Pineapple, a BEAUTIFUL multicoloured heirloom tomato that struggles with disease and fruit production. I grew doubles of several heirloom varieties that I like and grafted half of them so I can compare.
The problem is I'm not really using official "rootstock" for grafting. I'm using regular tomatoes that are known to have fairly good disease resistance. Johnny's Select Seeds sells seeds for tomatoes that are bred specifically just for their rootstock. Maxifort is the most popular one.
If my little grafting experiment (just 5 plants) goes well this year I'll invest in the official seeds next year and do all my heirloom tomatoes that way.
Provided I'm not exclusively eating foods straight out of a can by then.
Bad news. After a conversation with some neighbours I've discovered the pantless people were actually people wearing jackets that were longer than their shorts. This made them look pantless.
I am currently hiding behind a shrub, mortified.
Have a good remainder of your weekend and a special happy Victoria Day long weekend for everyone in Canada. For any of you in America who are jealous of our long weekend, you've got your own long weekend coming up next weekend so just keep your pants on.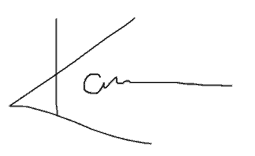 →Follow me on Instagram where I often make a fool of myself←