I think you're officially ready to graduate from growing herbs ... to growing spices. That is my opinion as someone who knows you not at all. Here are 5 you can grow just about no matter where you live.
About 5 years ago on a plane flying home from Memphis, Tennessee my mother tried to stump me with a magazine quiz about food. "What's the difference between an herb and a spice??!!!", "What's a plant that is BOTH an herb and a spice??!!". I didn't get a chance to answer her because by the time I opened my mouth, Betty's "I hate flying" medication kicked in and she'd begun to drool.
It's a common thing to confuse herbs and spices, but they're definitely different and both very important. Without the both of them a bucket of Kentucky Fried Chicken wouldn't be nearly as exciting. Well it kind of would because anytime food comes in a bucket it's exciting.
The easiest way to explain the difference between herbs and spices is to say:
Herbs are leaves of plants.
Spices are anything other than leaves of the plant. (stems, seeds, roots, tubers)
This weekend I'm bunking down with my seed catalogues and planning out this year's vegetable garden with an entire plot dedicated to spices. I already grow a fair amount of spices, but having then all in one place will be ... I don't know ... fun. It might be too early to start planting your vegetable garden but it isn't too early to start fantasizing about it. And really what is life without a little fantasy?
I'll tell you what it is, it's a life where you aren't having dinner with Idris Elba. So a life that sucks.
Here are 4 spices I already grow and 1 I'm adding to my collection this year. (Some are perennial and some you have to plant every year.)
---
5 Spices You Can Grow
CORIANDER!
If you grow cilantro you also grow coriander. It's one of the few plants that produces both useable leaves and seeds. So herbs and spices! Take that my drooling mother.
Coriander seeds can be harvested by pulling them off of the plant once it's flowered, gone to seed and started to dry.
What to use coriander in: If you're adding cumin or cilantro to a recipe chances are you can throw in some coriander too.
Coriander is a self seeding annual.
---
2. PAPRIKA!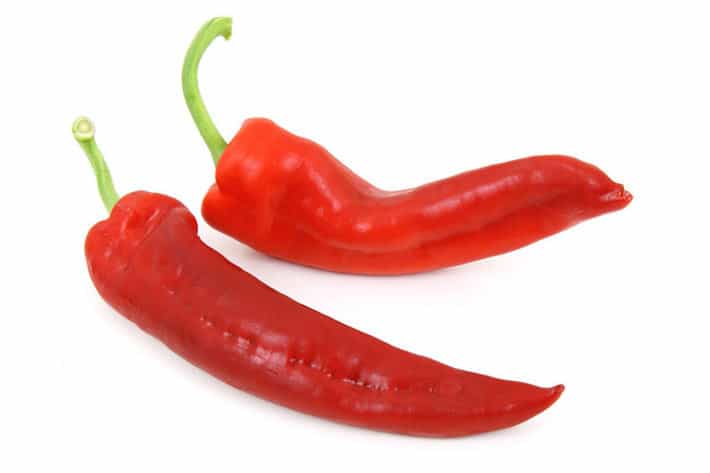 I first realized you could grow your own paprika a few years ago when one of my fellow gardeners mentioned doing it. Prior to that I never even thought about what paprika even was, where it came from or how to actually grow it.
Paprika is just a dried, ground up pepper.  A ... sweet paprika pepper.  They're a small - medium sized pepper and just one plant will give you a fair amount of peppers and therefore paprika.  It was one of my favourite things to grow and do last year.
Since then I've written a post on how to make your own paprika or cayenne pepper.
What to use paprika in? Well, I don't know anyone who makes potato salad without topping it with paprika. Also dust any poultry you cook with it for flavour but mostly to get a good colour on your skin.
Peppers are a perennials up to zone 9 but they're mainly grown as annuals everywhere else. If you want you can try to bring the plant in and overwinter it but really ... is it worth it?
Buy seeds here.
---
3. CUMIN!
Cumin seeds are one of the main ingredients in chili powder. I always use chili powder AND cumin in my chili recipe. Seeds can be used crushed or powdered but always, always toast them first.
THIS is the spice that's going to be new to me this year. From what I've seen the plant looks similar to a cilantro plant and the flowers heads look similar as well.
What to use cumin in? Chili, Indian cooking, Mexican cooking, almost any time you're using hot peppers or cilantro a bit of cumin will work.
Cumin is a self seeding annual.
---
4. SAFFRON!
Yes! Saffron!!! Otherwise known as the plutonium of the spice world. A little does a lot and it's wildly expensive. The thing is, once you know how it grows, the price of saffron doesn't seem all that crazy.
Saffron is the stamens from one very specific, fall flowering crocus. Like other crocuseses, croci??, crocuses???, they will multiply. So your first year you may only get a few stamens but as the years go by and your plants increase in size and number you'll have enough saffron to feel rather wealthy.
I grew saffron a few years ago and harvested some, but the next spring they didn't sprout again and I kind of forgot where I planted them (in large pots) so that was the last time I harvested my own saffron, lol. I bought more bulbs this year but haven't got them in the ground yet (they're supposed to be planted in the fall) so fingers crossed that I actually have success this time. Although all signs point to me not harvesting saffron again, lol.
Saffron bulbs are perennials in zones 5-8.
What to use Saffron in? Potato soup, fish dishes, chicken dishes, bread, and desserts.
Get bulbs here. (note these are most successful when planted in the fall, but you can try planting them in late winter/early spring if you can work the soil)
---
5. CAYENNE PEPPER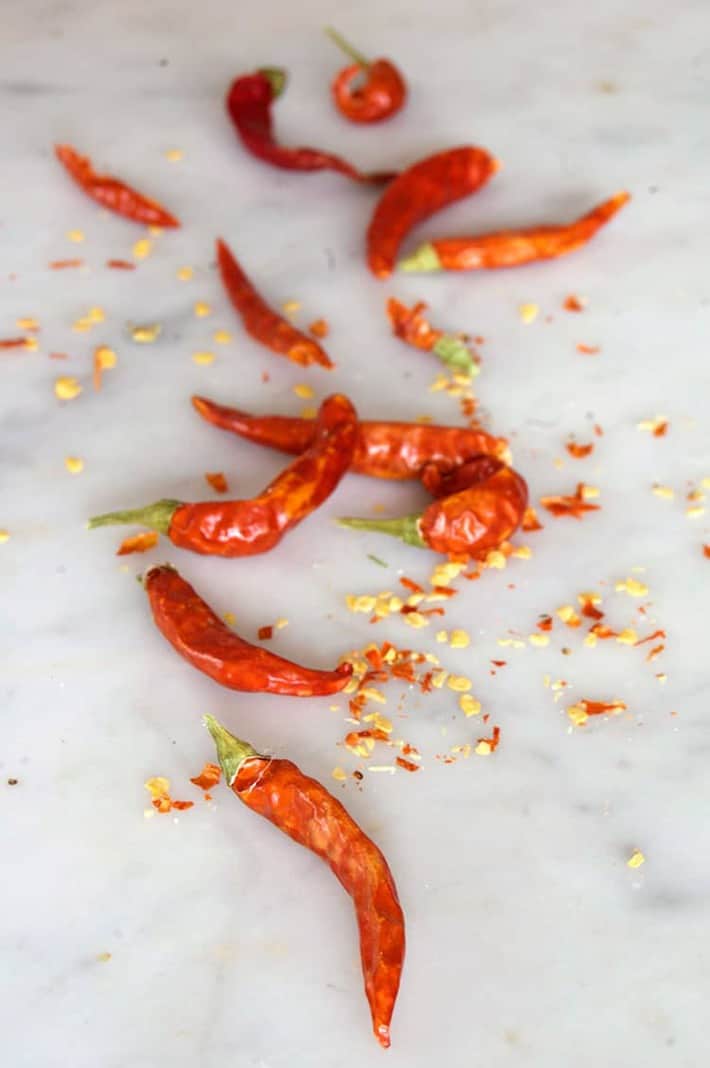 I grow cayenne peppers for their heat obviously. Cayenne peppers are relatively hot you see. Just a good amount of hot. Not so much that eating one would get you a billion views on YouTube but not so mild you'd get zero views.
Cayenne peppers grow like any other hot pepper. To use them you can let them dry whole, freeze them, or dry them then chop them or grind them. Chopped will get you hot pepper flakes, grinding them will get you cayenne pepper powder.
Peppers are a perennials up to zone 9. (see Paprika peppers above)
What to use Cayenne Pepper in? My go-to recipes that use cayenne pepper are my Curried Chicken Salad, Sweet Potato fry dipping sauce and my Kansas City Rib Rub recipe. But cayenne pepper can be added to ANYTHING you want to add some flavour and heat to.
Now if you'll excuse me Ryan Gosling is waiting on the couch for me because he's really excited to go through the seed catalogues. He's going to be so upset when I tell him we have to cut it short because I'm having dinner with Idris later.
→Follow me on Instagram where I often make a fool of myself←