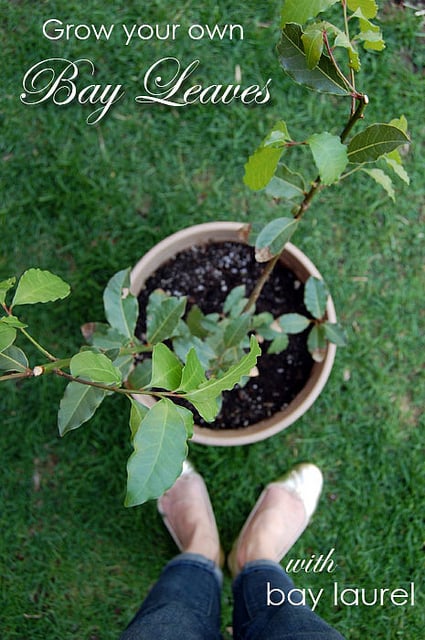 Plants are much like shoes. A certain type will be in style for a couple of years and then ... POOF ... they're done. And you can't find them anywhere again. Even if they were comfortable, and you loved them and you didn't care if they were in style or not and you just wanted another pair because you killed your current ones.
Sucks to be you, 'cause those shoes are gone forever.
And so is that Fibre Optic plant.
This year when I went looking for plants for my garden I wanted to get a plant that I've been able to get for the past few years. A Fibre Optic plant that goes by the latin name, Isolepsis (Scirpus). It's gone. Nowhere to be found. Disappeared. It was in style for a few years, the new thing, loved by all ... and now the garden centres have cast it aside like a pair of Crocs. Or at least Croc charms.
I have a black, black misery of a rain cloud over my head because I can't find this plant.
What does this have to do with growing a Bay Tree? I think you know. Last year I saw a bay tree for sale in my local garden centre's herb section for the first time so I bought one. I saw them there again this year.
I am here to tell you that just because you can get Bay Trees this year does NOT mean you'll be able to get them next year. So if you see one, or any other plant you think you might like ... buy it. Because there is no Marshalls or Winners or Tiger Direct for plants.
As I said, I bought the Bay plant last year and it was about a foot high. I planted it in a sunny spot in the garden and picked bay leaves from it all summer. It grew and grew and grew to form a nice little plant. Come the end of September I started to worry about my little Bay tree and its never ending supply of fresh bay leaves that weren't ripped, blackened or covered in a weird greyish powder.
So I dug my bay plant up, put it in a big pot and brought it into the basement where I promptly ignored it all winter. If I remember correctly I probably watered it around 5 times the entire winter. So maybe once a month when it looked like it was threatening to die on me.
In May I hauled it out of the basement and hardened it off outside over the course of about a week. Last week, I planted it and it was a great success. Bay leaves for everyone!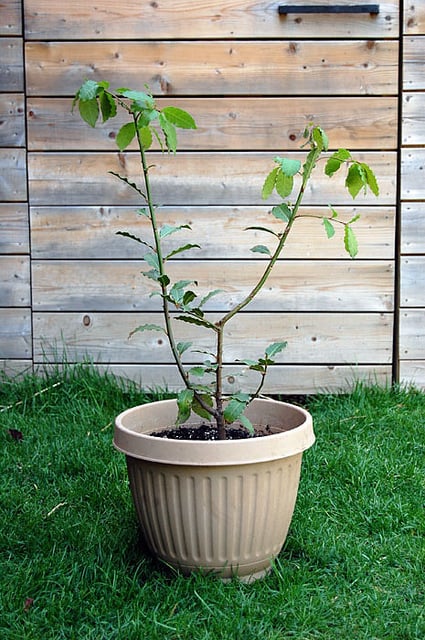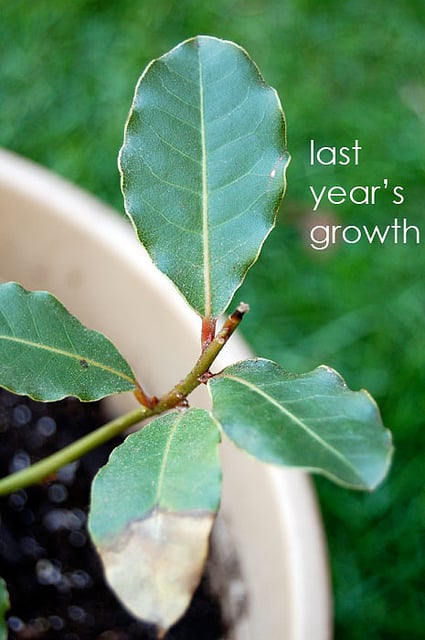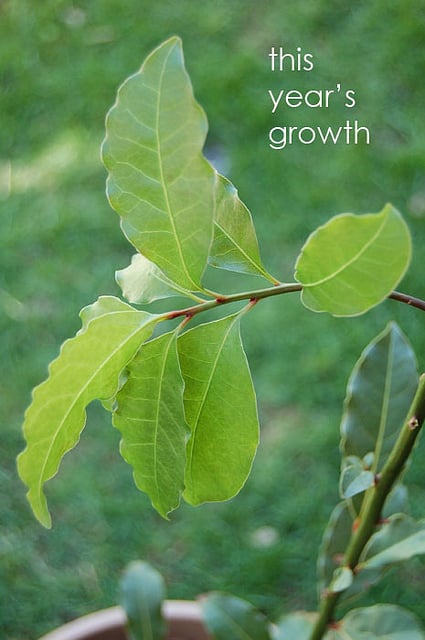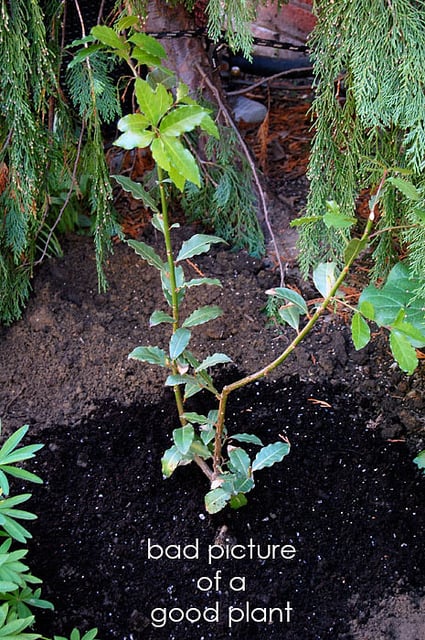 There are a few things you can successfully overwinter inside, including fig trees, peppers plants and ballet flats.