Grab your yarn and two sided tape, it's time to make the MASSIVE spider web of your Halloween decorating dreams. Or nightmares I supposed in this case.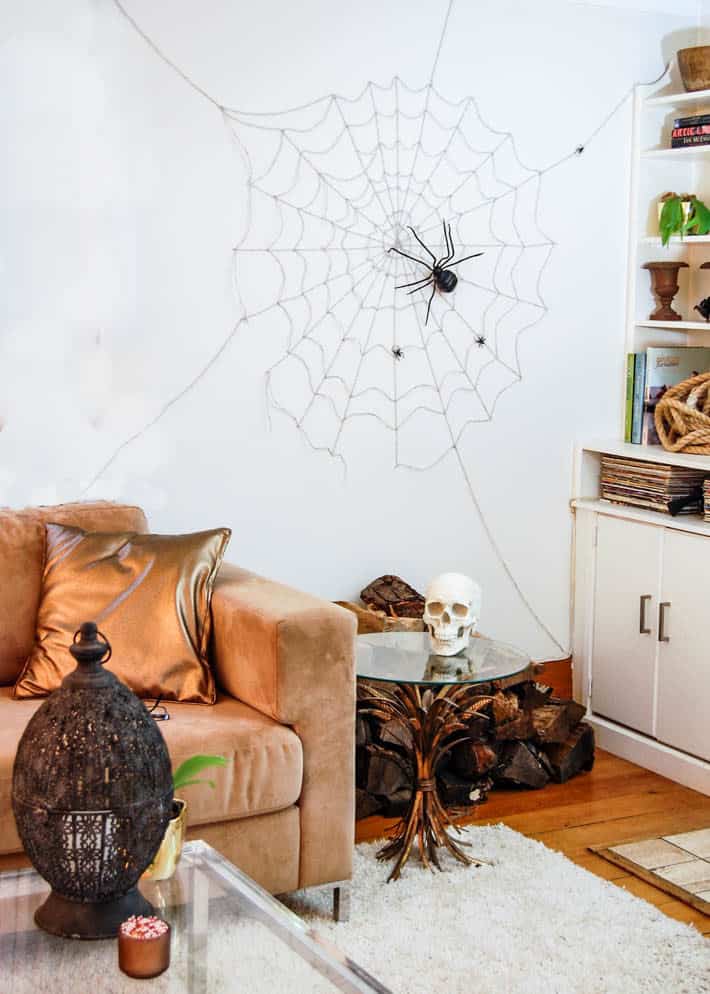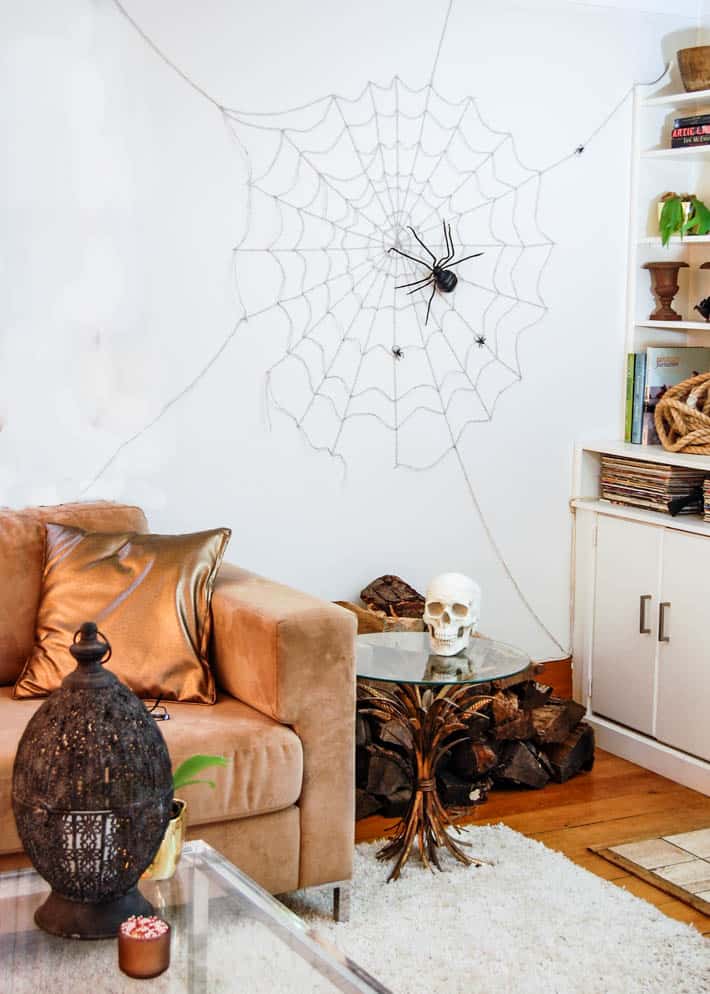 I did this MASSIVE Halloween spider web years ago and it's still one of my favourite Halloween DIYs even though it doesn't feature my all time favourite creepy dolls or black feathers.  I like it because it's cheap, it's easy and bigger is always better unless you're talking about bunions or bills.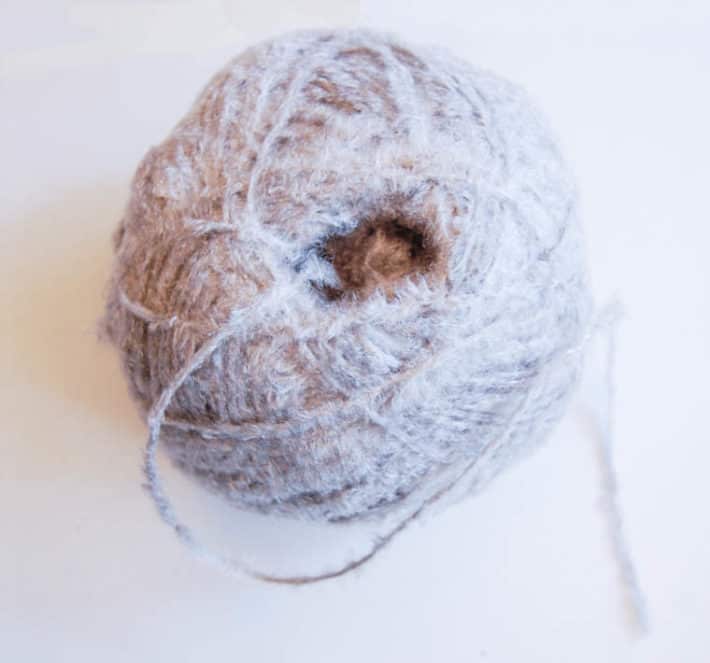 All you need is some yarn and some two way tape. Just the cheap stuff from the Dollar Store. You don't want anything that'll stick to your walls indefinitely unless you have a real affinity for spider webs. Spiderwebs? I really have no idea which is the right way to spell it.
Now, I said this is cheap and easy, which it is, but it does take a bit of time so grab a pot of coffee, bottle of wine or a bucket of chicken and start sticking.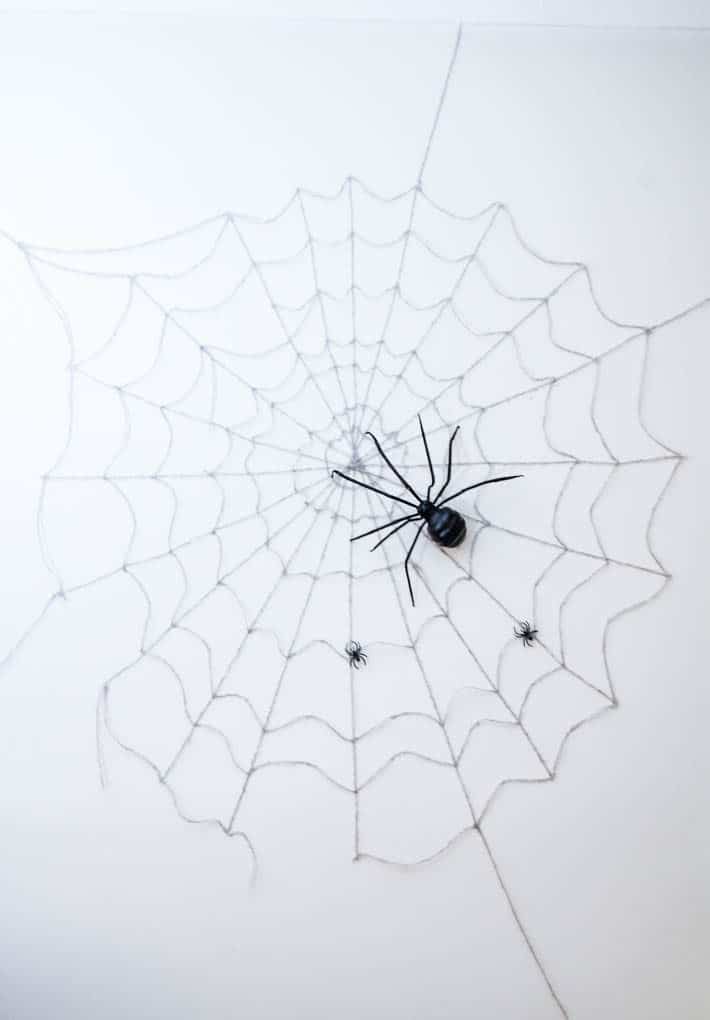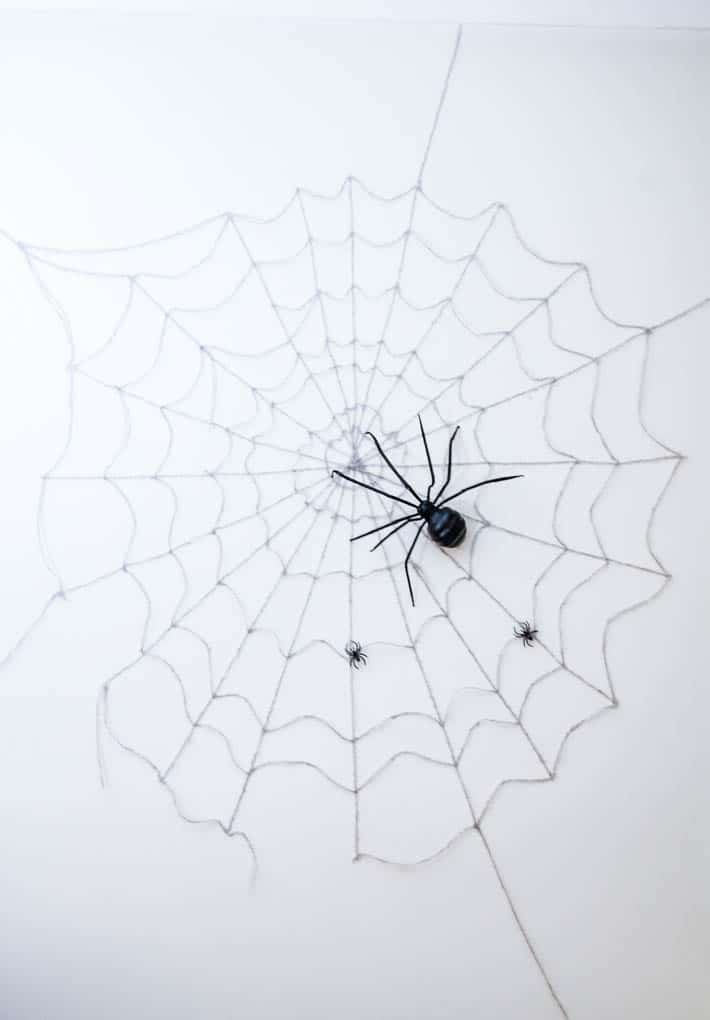 How to Make a Halloween Spider Web
Cut tiny pieces of 2 way tape and stick them on the wall in straight lines forming a star pattern. Use as many or as little straight lines as you want. More is more work, but more impressive looking as well.

Now stick the concentric circles, letting the yarn droop a bit.

Add fake spiders.
Just cut tiny pieces of the two way tape (I used foam tape because it's easiest to work with) into tiny squares.  About a billion of them.  In my case, probably closer to 150 or so.  A billion just sounds more impressive.  
A spider web consists of a series of straight lines, joined by loose circles. Let's get those straight lines done while you're either a) still sober or b) not so filled with fat and crispy skin that you're dizzy with nausea.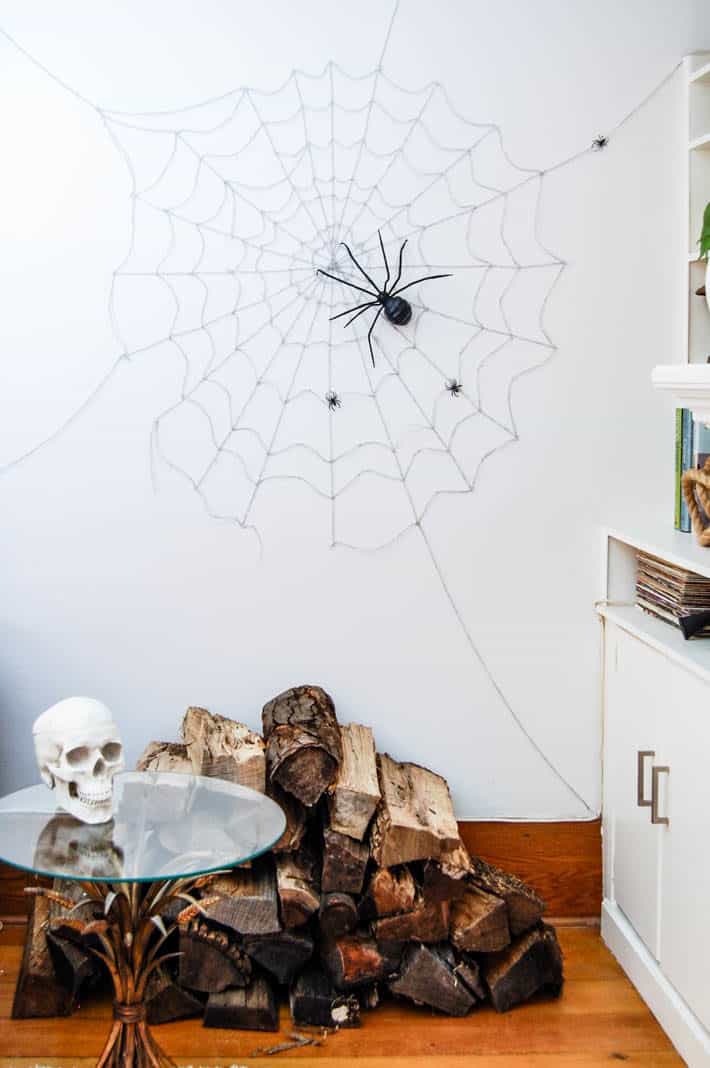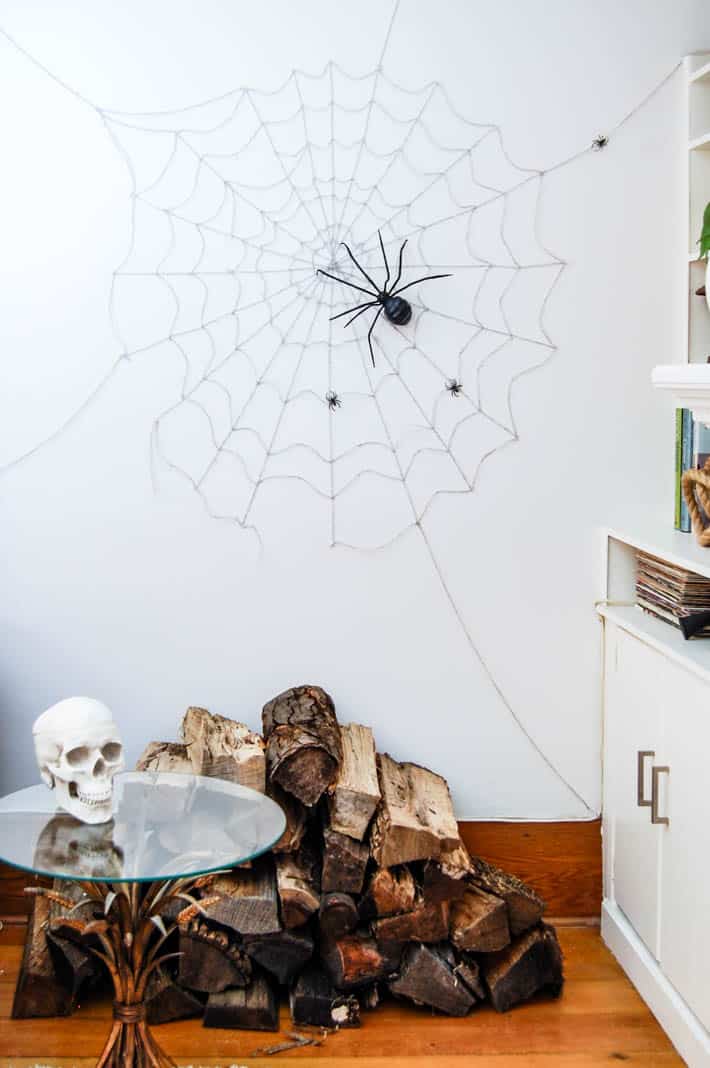 Rather impressive isn't it?
Spider Web Tips
My foam tape was white, which matches my walls. This makes the tape invisible. If your walls aren't white, use regular, clear, two way tape.
To make a realistic spider web make 7 circles which get smaller and smaller towards the centre. Each circle will consist of 20 pieces of tape.
Once your tape is on the wall, just stick your yarn to it. Do your straight lines first, then finish up with the draping part of the web starting with either the innermost or outermost circle.
For the first while it will look gross. Unattractive. Stupid. Don't worry about it. Soldier on.
Then as you continue on a magical thing will occur. All of a sudden it will look rather good.
If you're out of money, out of ideas or out of time this little Halloween project will make a rather large, impressive decoration. Rather nicer than a bunion.
→Follow me on Instagram where I often make a fool of myself←