So you grew your own vegetables. Holy crap. Look at you being all homesteady and everything. For most things it's the end of the season, but you *still* have some work to do for next season.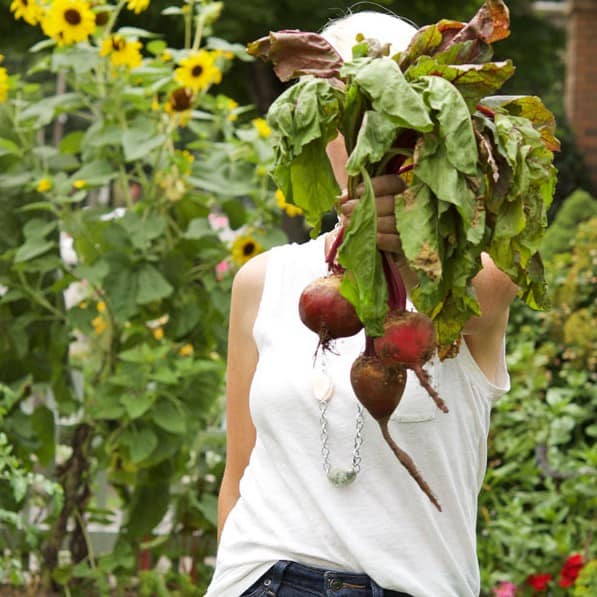 October in the vegetable garden is literally time for you to taste the fruits (and vegetables) of your labour. With little more than water, sun, seeds & soil you have created FOOD. From scratch.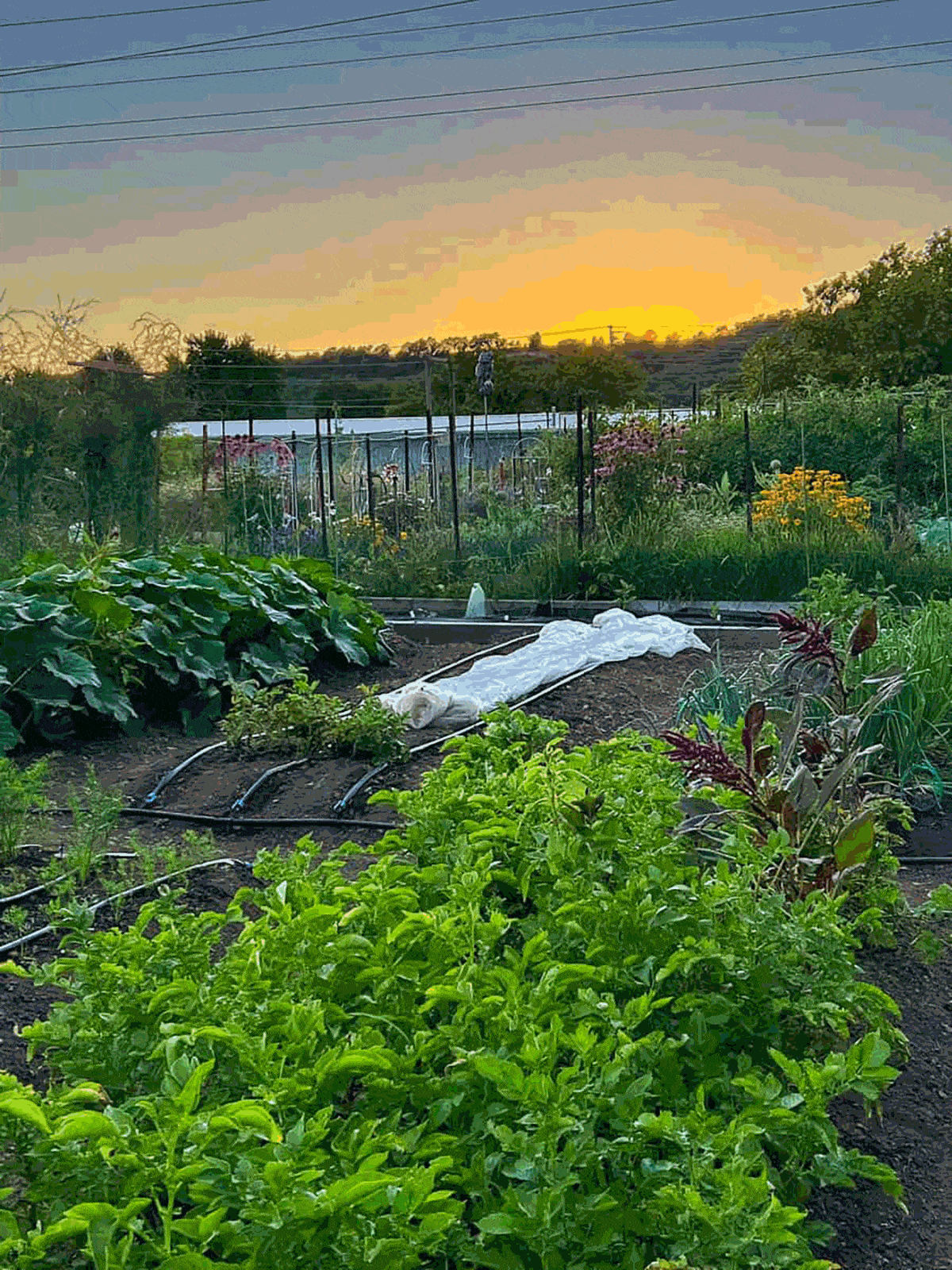 We've entered the month where everything that can be picked probably has been. If you grew long term storage vegetables you still have squash, potatoes, carrots and other things that can be tucked neatly away until it's time to roast them up.
But I'm getting ahead of myself here because you still have a few things left to do in the garden before you button it up for the season.
WHAT TO EXPECT FROM OCTOBER
October is the month of celebrating your harvest. In fact, in Canada October is the month that Thanksgiving is held in celebration of the fall harvest. So if you haven't got everything picked that needs to be picked you'd best get on that.
---
TIP: There are some exceptions. Brussels sprouts and carrots for example get sweeter if they endure a little bit of frost. Kale is also VERY frost tolerant and you can leave it in the garden and continue picking from it for months! It won't grow any more but it won't wilt away and die either.
---
October Tasks
Pick any remaining vegetables before they're obliterated by frost.
Clean up all the vines, leaves and debris laying around so it doesn't spread disease into next year. Leaves and debris are also great hiding places for larvae and bugs and slugs to hibernate in for the winter.
Prepare your beds for the spring by weeding them, raking them level and topping them with 3" or so of compost. You will NOT want to do this so on the next nice day FORCE yourself to go out and enjoy this task. In the spring you will be thanking me.
Start planning next year's garden.
What can be planted this month.
You heard me right. YOU HAVE PLANTING TO DO.
Planting Garlic
Garlic – Hardneck garlic that grows in cooler zones, like my Zone 6 should be planted anywhere from the beginning to the end of October. I tend to shoot for the early part of the middle of the month. You can find heads of garlic for planting at local nurseries and even some hardware stores that sell bulbs. You can read all about exactly how to plant garlic here.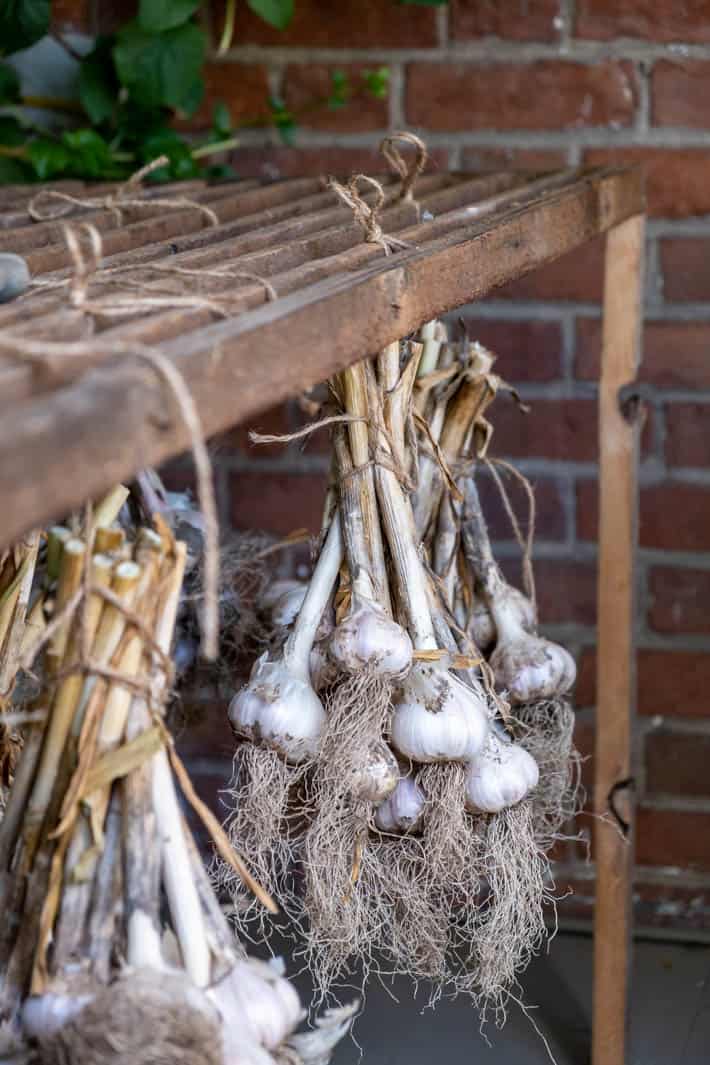 Common garlic varieties
"Music" – nice big cloves
"Russian Red" – stores really well long term
"Chesnok Red" – beautiful colour and sweet (as far as garlic goes anyway)
Once all those things are done you can call it a season.
---
Now you can look forward to eating some of those root vegetables throughout the winter in soups, stews, and pies. You'll also find that winter is a good time to remember your tomatoes fondly while scoffing at the mealy, anemic store bought ones staring back at you in the produce aisle.
Maybe you were even proactive and picked and stored your green tomatoes to ripen inside. In which case, gold star for you.
This year I had a GOOD carrot harvest. I grew 40 pounds of them. How? I kept planting them because I kept thinking they weren't germinating. They were. 😆
In the fall I make a double or triple batch of my Szechuan carrot soup 🥕, flat pack them so they take up almost no room in the freezer like I show you here and then whenever I want a bowl of soup and bread for dinner I can just grab a portioned bag and heat it up.
This soup doesn't just look good - it is good. DELICIOUS in fact. With a whack of pepper flakes it can warm you up from the inside out on a cold winter night.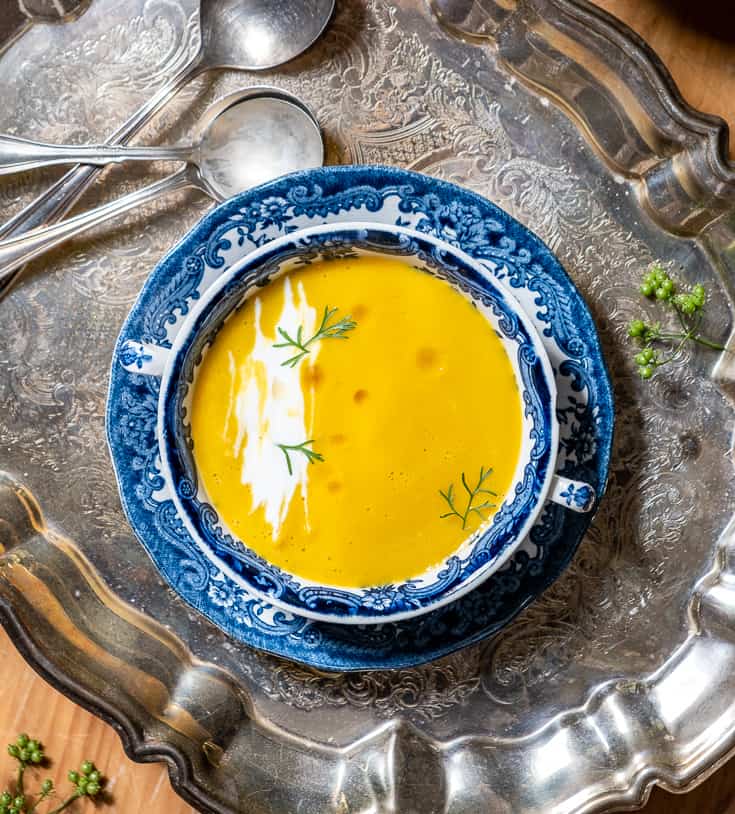 Szechuan Carrot Soup Recipe
If you have these things on hand you can make carrot soup tonight.
INGREDIENTS
1 medium onion - How to grow onions
2 stalks celery
1 garlic clove, minced - How to grow garlic
1 teaspoon vegetable oil
1 lb carrots, cut 1″ - How to grow carrots
½″ piece of fresh ginger (peeled & sliced)
¼ teaspoon pepper flakes - How to make pepper flakes or powder
3 cups chicken broth - How to can chicken broth
1 ½ Tbsps soy sauce
½ tablespoon peanut butter
1 teaspoon sugar
1 teaspoon Sesame Oil (I use toasted)
1 cup milk
Click through to the carrot soup post for the step-by-step instructions.
If you made some mistakes this year or had trouble with pests you might think you're not cut out for vegetable gardening. But I want you to remember that I have faith in you. I believe in you.
You are smarter than a cabbage moth. I just know you are. Maybe not a slug, but a cabbage moth for sure.