Sick of fillers, falsies or puny eyelashes? GROW YOUR OWN. I grew my own and they're officially long enough to sweep crumbs off of tables.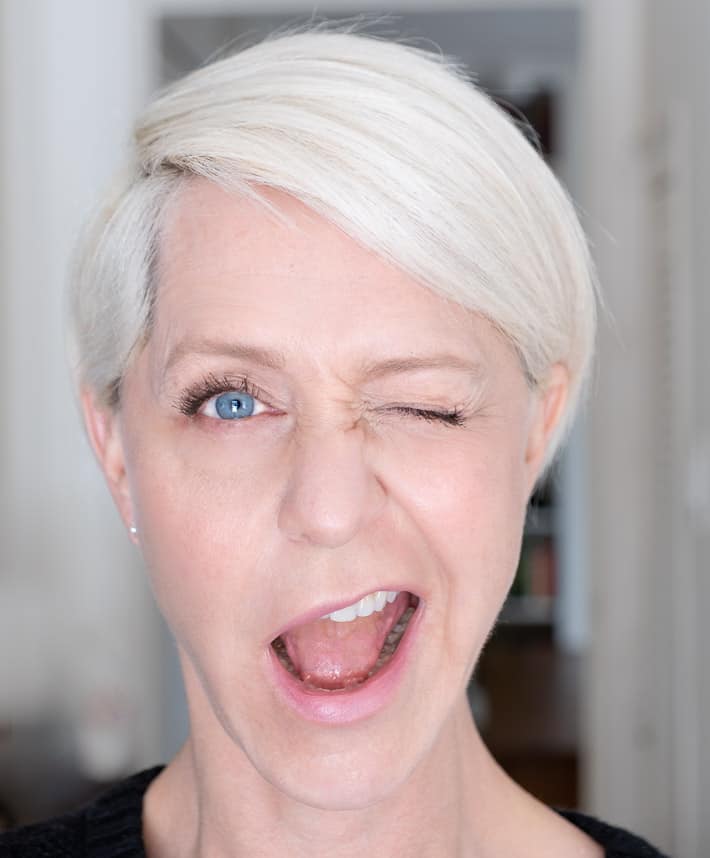 You may remember a couple of years ago I tried out magnetic eyelashes. They're great for anyone going for the completely unnatural and borderline psychotic look. With a touch of refrigerator magnet.
A few months after THAT particular life debacle I invested in genuine eye lash serum, which I figured was yet another kind of snake oil. You put a drop of it on a tiny brush and then swipe it across your lash line every night before bed. Just the upper lashes.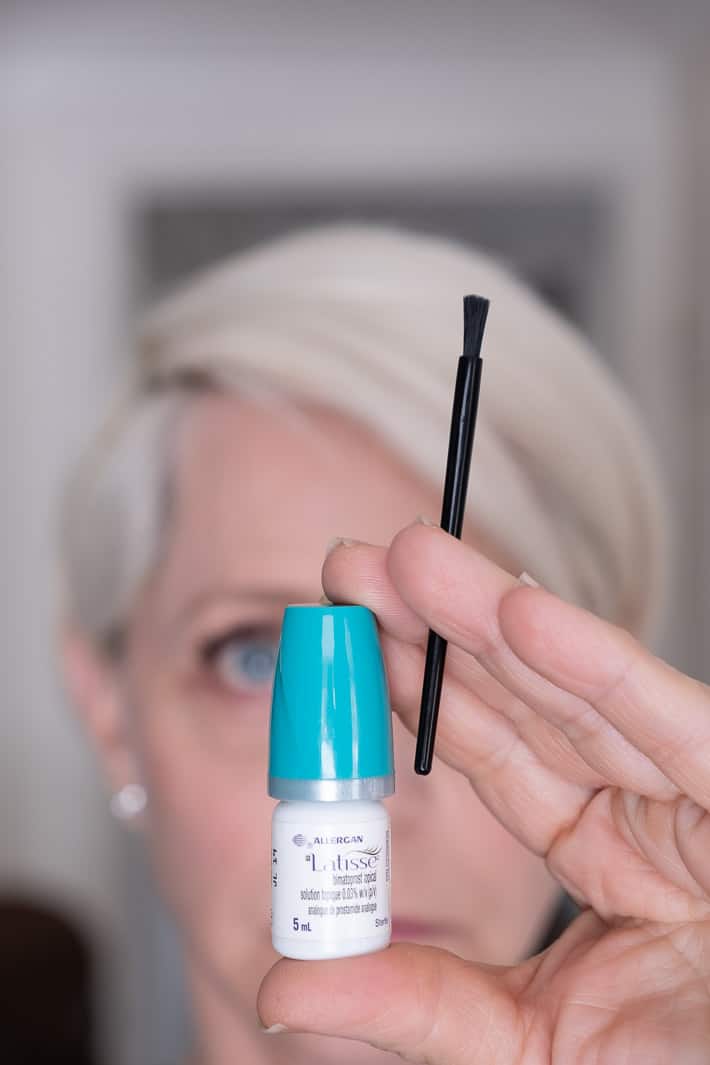 You then wake up with feathery, luxurious, almost unappealingly long eyelashes - 3 months later.
I went with Latisse because in Canada it's the only option that's medically approved for use on eyelashes for growth. Because of that, you need to get it from a doctor. Most dermatologist or plastic surgery offices carry it along with medispas.
There are a TON of other eyelash serums, most of them completely ineffective. However I've heard nothing but good feedback about the Rodan & Fields Lash Boost which you can get without a prescription (you can actually get it on Amazon), plus it's a tiny bit cheaper. BUT not medically approved (in Canada) for lash growth.
Latisse was the first lash growth product on the market.
It was originally developed for use in glaucoma patients. Then all of a sudden all the test subjects started growing crazy long eyelashes and eye lash Latisse was born. The active ingredient is a form of prostaglandin, which is also what's in Rodan & Fields lash serum.
The problem is, Latisse admits to having that medical ingredient in it which is why it's labelled as a drug and needs to be prescribed.
Rodan & Fields also uses the drug, but doesn't "admit" to it and therefore isn't listed as a drug. This is me dumbing down the lingo and circumstances because I'm basically dumb.
What I am sure of is that because of their use of this ingredient but not selling it as a "drug" Rodan & Fields is currently facing a couple of federal class action lawsuits. Mainly because they didn't acknowledge this ingredient or the side effects.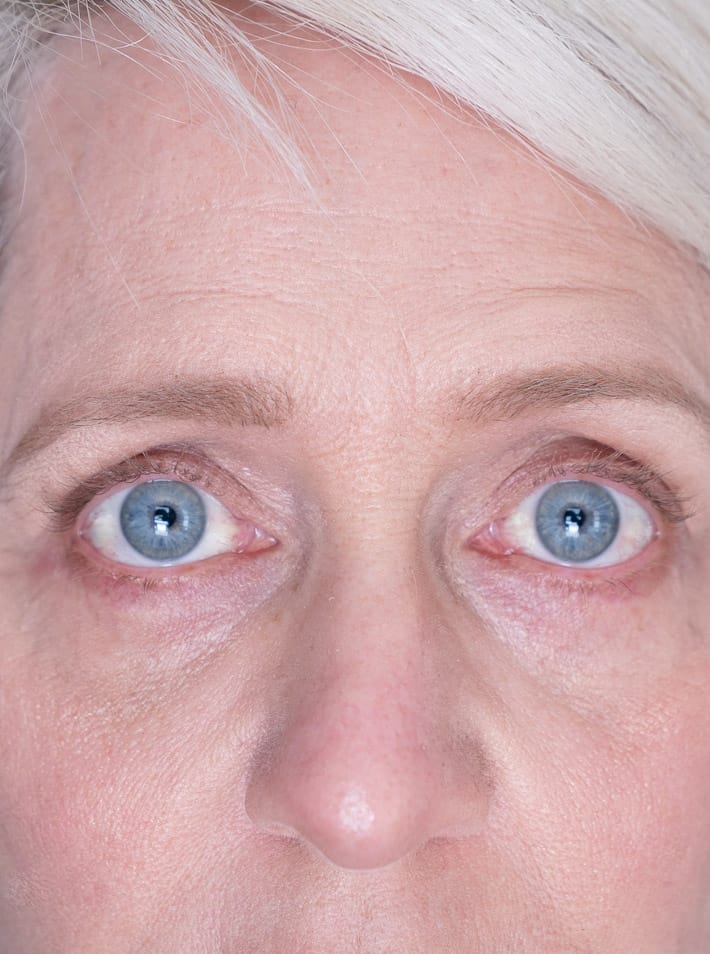 I'm so pretty.
The difference in my face between wearing mascara and not wearing mascara is unsettling. I look as though I've just crawled my way out of Chernobyl.
Latisse takes at least 3 months to work enough that you see the results. Rodan & Fields apparently only takes 8 weeks.
Latisse made my eyes quite dry when I first started using it but that seems to have levelled out. What do I mean by quite dry? Do you remember when I took a woodworking course with my mother, Betty, a couple of winters ago? We were using wood lathes to make pepper mills. At one point she grabbed my elbow and pulled me to the side to whisper something to me. Being a wood working shop there was a lot of machinery running so she ended up screaming at the top of her lungs "I THINK YOU HAVE PINK EYE."
That is how red and dry my eyes were. The forever floating sawdust in the shop wasn't helping.
Side Effects of Latisse
Which is one of the side effects.
Eye redness - Sometimes using the serum will cause your eyes to dry out a bit which makes them red. In my case they got really red. But now, after having used it for a couple of years on an off, I don't notice any redness.
Eye colour change - Another side effect that people are worried about is that Latisse will change the colored part of your eye (the iris). Although it's technically a side effect for the drug there hasn't been a single case of this happening in Latisse users. Ever. (as of this post)
Eye colour change only happens (and even then only in 1-2% of patients) with people using this as an actual glaucoma medication where their entire eye is doused with it in the form of an eye dropper.
Eyelid darkening - This is a side effect that I didn't experience either. Some people can however experience eyelid skin darkening which may or may not go away when you discontinue use.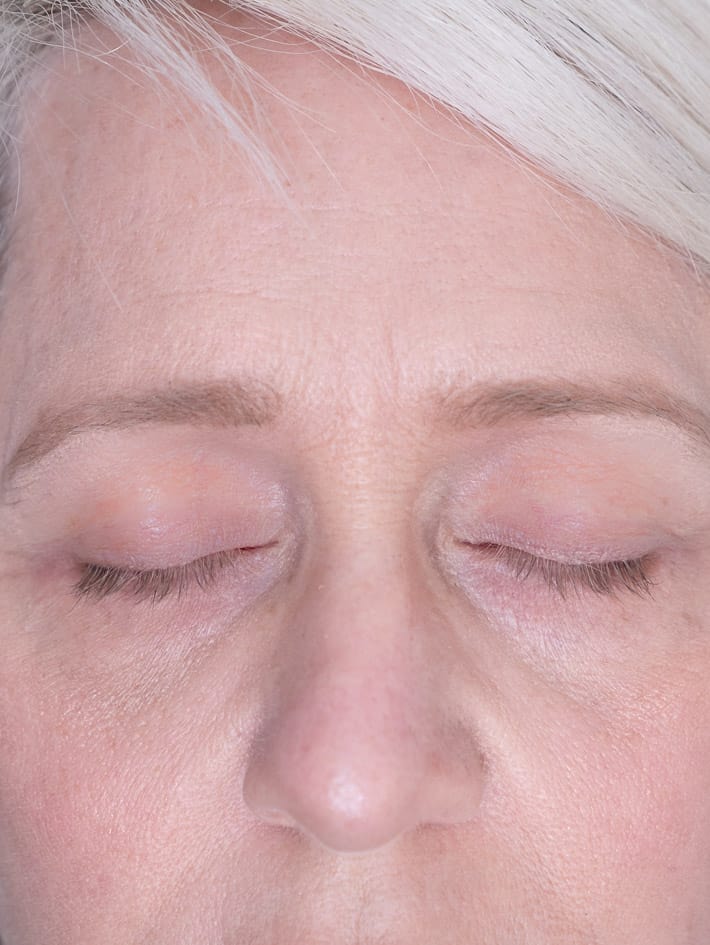 So if that's been your fear about using these products, then fear no more.
Yes. I'm sure there are rare cases where people have unwanted side effects, but they are very rare and also will reverse once you stop using the product.
Now back to me and my broom-like eyelashes that just batted their way out of Chernobyl.
Being the worst blogger in the world I don't have a very good before picture of me and my natural (un-Latissed) eyelashes.
This picture is from my review of the magnetic eyelashes post, which is worth reading if you're ever considering clamping spiders to your eyes with magnets.
The eye on the right is my natural eyelashes. The one on the left is the magnetic lashes. Trust me. It's a GOOD shot of the magnetic lashes. The kind they'd use in promotional materials because it would almost make you believe these things are wearable.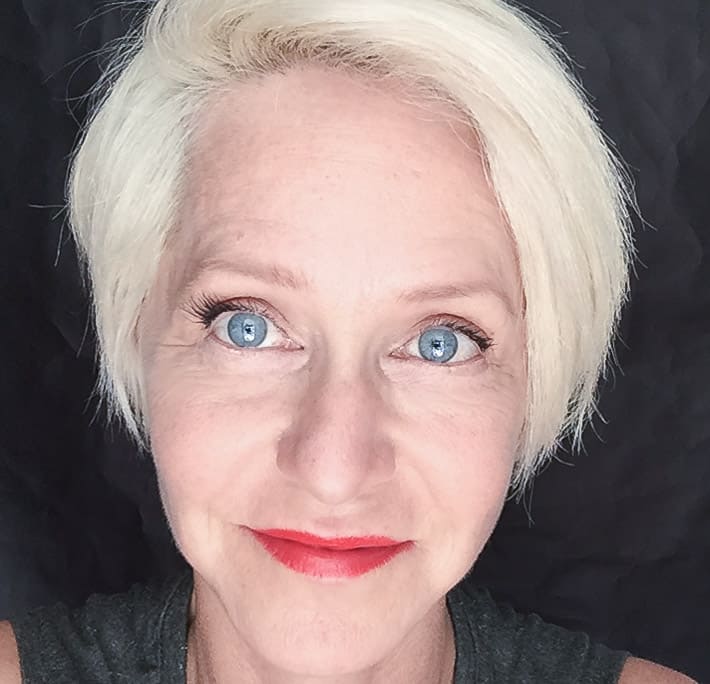 magnetic lashes on left ---- real lashes PRE Latisse, on right
As you can see my natural lashes (on the right) are puny.
Now what they look like after using Latisse (with my favourite Loreal Voluminous mascara).
Closed eyes. ( In case you weren't familiar with the look of someone sleeping, deep in prayer or watching a horror movie. )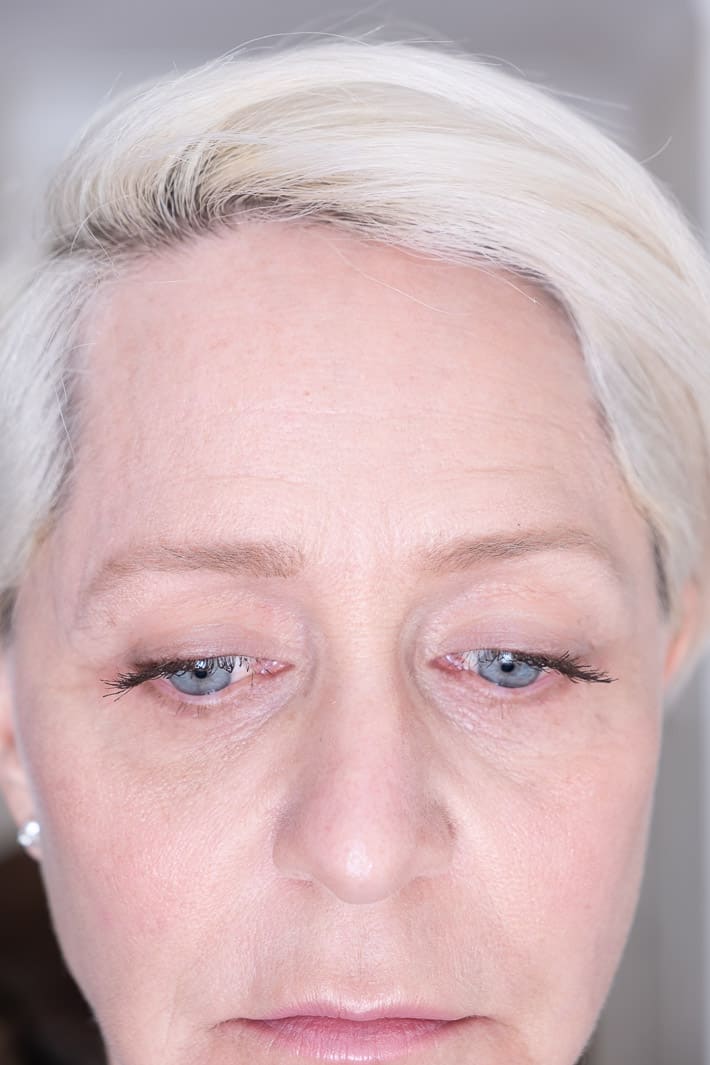 Opening up like a lash covered drawbridge.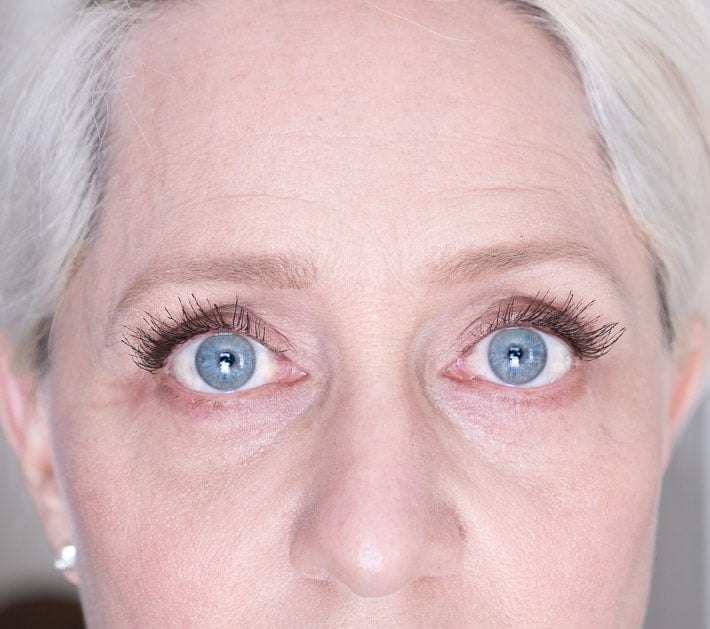 BAM. Terrifying. Those are terrifying lashes right there.
---
Latisse Eyelash Tips
Cost? Around $150 per 5 ml bottle.
The little bottle of Latisse goes much further than they say it will. A bottle is supposed to last 1 month. I've found it lasts closer to 3-4 months.
You'll go through the most amount of Latisse in your first 3 months while you're wearing it every day.
Try very hard to remember to apply Latisse every single night.
After 3 months of continuous use you'll have camel eyelashes but you'll notice growth in the first month.
Once your initial 3 months of use are up you can slow the Latisse application down to 2 or 3 times a week.
I did not notice my lashes growing in any darker. They're still invisible without mascara.
To help prevent dry eyes be careful not to use too much product. You only need a tiny bit. If you use too much it can seep down into your eyes which is what causes the red eyes and dryness.
The box recommends using a new brush for each eye every night. However this wastes product. I use one brush for both eyes every night (and then throw it out and use a new brush the next night). Doing this allows you to use just ONE drop of Latisse instead of two. Which is how you can make your serum lasts months longer than they say.
Latisse will also work on eyebrows the same way it works on eyelashes.
If you STOP using Latisse your eyelashes will go back to the way they were. I know this because I stopped once thinking they seemed long enough then just sort of randomly used it once every few weeks or so. One day I looked in the mirror and realized all my lashes were back to normal and I had to start the whole 3 month every night process all over again.
All of these points would apply to the Rodan & Fields product as well.
---
If you have any questions ask away below. I'll just be over here doing a handstand, sweeping the floor by blinking my eyes.
→Follow me on Instagram where I often make a fool of myself←